Reaching out to conventional investors for capital is challenging, which is why you might want to learn about securing customer-driven funding for hardware startups.
If you've been watching this space, you've probably noticed that we've talked extensively about this vertical being capital-intensive.
Research suggests that the hardware industry is expected to grow at a CAGR of an astounding 7.9% and reach $164.21B by 2027.
Despite the sector seeing rapid growth acceleration, investors may be hesitant to offer you funding.
Although VCs, angel investors, and government funding agencies see potential returns, tapping other sources of funding is a smart move. How about if you could interest the end-users of your products?
That's where customer-driven strategies come in and are effective for raising pre-seed and seed capital for startups.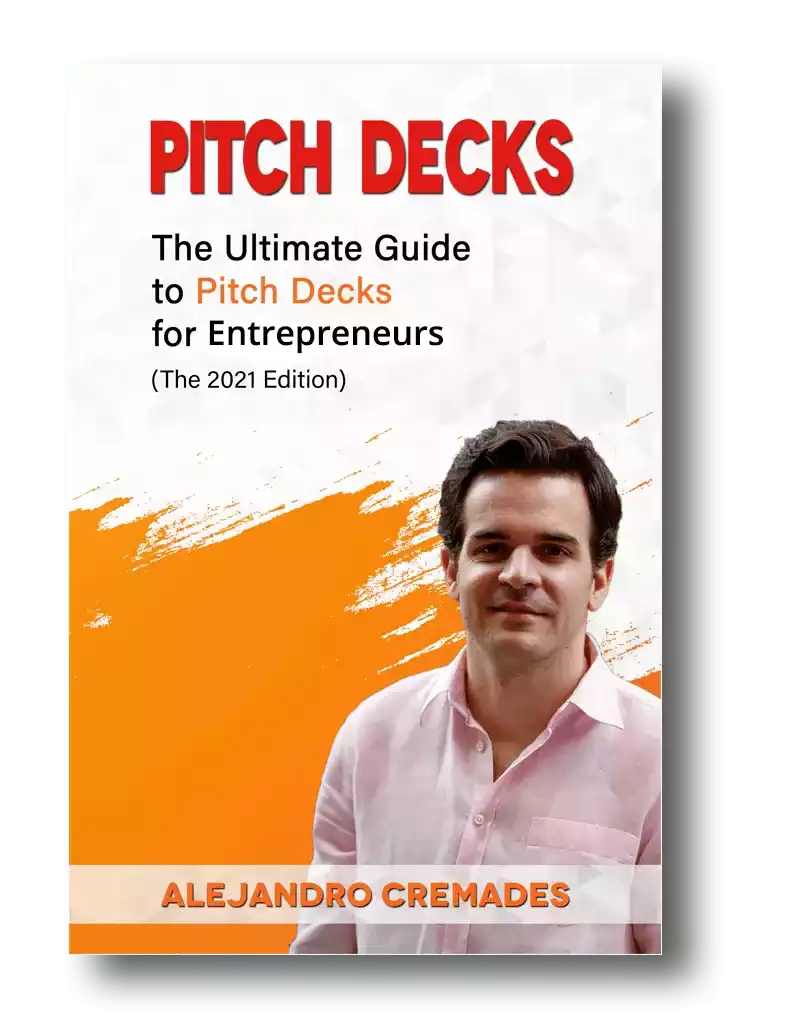 *FREE DOWNLOAD*
The Ultimate Guide To Pitch Decks
Why Approach Customers for Funding?
Approaching customers has multiple benefits. For one, you'll acquire funding for your venture using options like crowdfunding and revenue-based funding. More importantly, you'll get validation and assurance of the product-market fit.
You'll start off by building a product prototype with bootstrapping and raising money from family and friends. Once you have a Minimum Viable Product (MVP), you can reach out to customers and test the beta versions.
The feedback you receive will help you make improvements and ideate advanced product lines that customers are sure to appreciate. As a result, you'll build on the brand value and generate confidence and loyalty.
When securing customer-driven funding for hardware startups, you'll target a particular market segment and establish the brand's USP. Or aggressively advertise the features that set it apart from the competition.
The market positioning you develop is the leverage you need to convince customers to invest in your project.
Securing Customer-Driven Funding for Hardware Startups Starts with Research
Hardware entrepreneurs who are considering funding their startups with customer support need to conduct extensive research on the market. You'll start by gathering data to understand the problem you're targeting and develop product designs accordingly.
Don't forget to study market conditions from countrywide and global locations and take advantage of advanced distribution channels.
Market testing side-by-side is critical so you can pivot or move on to other products quickly. Most founders haven't invested a lot of money in product development at this stage. This is why adapting to customer feedback is easier.
Leveraging technology and connecting with customers via digital platforms and social media is a great step. You'll create a buzz for the product idea, explaining its differentiating features and testing customer responses.
This strategy has an additional advantage. Marketing and advertising costs are low, which means that customer acquisition costs are also affordable. Once you get the company off the ground, securing capital from traditional investors will be easier.
Your pitch will demonstrate a lifetime value (LTV) to customer acquisition cost ratio of between 3 and 5, which is impressive.
Not only can you publish customer feedback and reviews, but you can also organize giveaway drives and contests to attract interest. Consider providing vendors and retailers with samples that they can use to give demonstrations to users.
Sponsoring reviews, POVs, and influencers are also effective marketing strategies. But work out the pricing structure for the cost to make sense to customers.
The successful marketing approaches you initiate will not only attract interest in the product. But, will also interest them in placing pre-release orders and funding the brand–simply because the buyers see potential in it.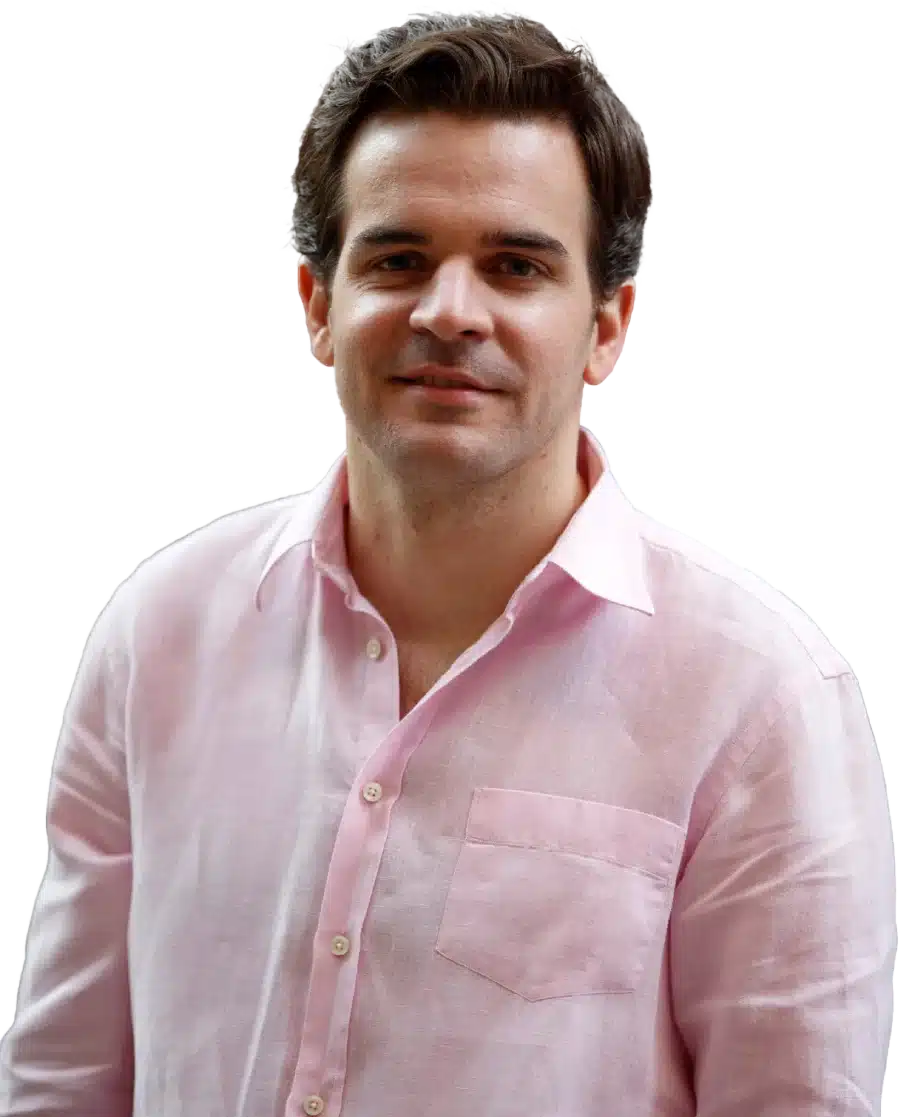 See How I Can Help You With Your Fundraising Efforts
Fundraising Process : get guidance from A to Z.
Materials : our team creates epic pitch decks and financial models
Investor Access : connect with the right investors for your business and close them
Secure Funding by Getting Pre-Orders – How That Works
Generating a buzz and inviting people to order in advance lends an element of exclusivity to the product. To secure funding by getting pre-orders, founders don't need to invest a large amount in advertising the brand and its products. Your marketing approaches can be low-cost and effective.
Develop an attractive digital storefront with an appealing interface. Include videos, downloadable brochures, images, and compelling content that presents the products in the best light possible.
Don't hesitate to invest in hiring the services of a graphic designer and website developer.
Prepare eCommerce abilities so you can distribute and fill orders quickly. Building a list of emails of potential customers early on will give you an advantage. Make sure to integrate payment portals so you can collect funds quickly.
If your business model includes making bulk sales to retailers, enter into agreements with them for faster payments. Typically, retailers enjoy credit facilities and may cover payments in 30, 60, or 90 days. Or, even 12 months.
Lowering this time interval with incentives could help you raise capital.
Pros and Cons of Pre-Order Funding
Using pre-orders for securing funding for hardware startups has multiple advantages. To begin with, you won't have to worry about offering investors equity. Or about the risk of dilution that comes with it. As in the case of revenue-based funding, you won't have to fork over a percentage of the earnings.
You can also rely on customer feedback to tweak the product design and make improvements as needed. This funding strategy is effective if you're targeting a specific market segment and problem.
Though, customers would have to be excited enough about the product idea to want to place pre-orders,
On the flip side, advertising a product before it hits the market also opens you up to competition. Unless you have secured Intellectual Property and intangible assets backing the product, you might have copycats beating you to the market.
Crowdfunding to Attract Funding
Since you already have your marketing and advertising approaches sorted, crowdfunding is the next step. Many founders unwilling to give up equity and/or board seats or pay high interest rates may choose to crowdfund.
Approaching investors on platforms like Kickstarter, GoFundMe, and RocketHub is a great option for securing customer-driven funding for hardware startups.
Such platforms cater specifically to entrepreneurs building consumer product companies and facilitate pre-sales funding.
The 2012 JOBS Act enabled small individual investors to fund startups through approved internet platforms.
Founders can raise up to $1M in a twelve-month period from non-accredited investors and pay them back with ready products. If not products, you can also make payments with cash.
Does crowdfunding look like something you could try? Check out this video, where I have explained in detail how crowdfunding works for entrepreneurs. You're sure to find it helpful.
Pros & Cons of Crowdfunding
Crowdfunding has several advantages aside from capital investment. You get validation that your product idea has customer support, and if it becomes popular, your brand gets advertising. Not to mention word-of-mouth visibility.
A successful crowdfunding round enhances the brand's credibility. When you're ready to raise further funding rounds, investors are likely to back a project that has attracted customer attention.
On the flip side, expect to pay the platform a percentage of the funding raised by way of fees. For instance, Kickstarter charges a 5% fee.
Since your investors are non-accredited, they may not have much knowledge about how the industry works. Any delays in delivering the products could generate negative publicity that can hit the brand badly.
You should also prepare for suppliers and vendors to hike their prices since you have more funds to pay them. The risk of competing businesses searching crowdfunding platforms for interesting concepts is also real.
If your campaign attracts investor interest, it could also attract other startups wanting to offer similar products.
Possibly, the most significant downside is unexpected delays. You may find that the campaign cannot generate the expected funding amount within the expected time frame. Or, the total amount raised is not sufficient to launch your startup.
Aside from the platform's fees, you'll also cover costs like upfront charges, inventory and production costs, shipping, and wages. You'll also need adequate funding to mass produce the products.
One way to get around the problem is to release an MVP and collect funding to develop the product further. You can then develop enhanced versions with the revenues and continue the cycle.
Purchase Order Funding
Purchase order financing is yet another strategy for securing customer-driven funding for hardware startups. You'll work out a deal with a third party that is most likely a customer but can also be a financier.
This entity pays you in advance for orders of a pre-determined number of units.
Or, the funders may pay the costs of sourcing inventory directly to the vendors after deducting their fee. You can use the money to cover manufacturing costs or source the finished goods from other sellers.
Once the delivery is complete, you can invoice the buyers and have them pay the financiers directly.
This funding approach is suitable for pre-seed and seed startups who are not interested in dilution. Investors don't just fund production and manufacturing, but they may also provide resources for research and development.
For instance, universities offering translational research grants may have a stake in the products that entrepreneurs develop. Corporate funding is another example where larger companies fund startups and assist them with innovations.
They may invest in the co-development process. And later, work out an agreement for using their established distribution networks to market the products.
Other examples include corporate social responsibility (CSR) seeking impact investing and grants offered by foundations to validate products. These grants help founders conduct pilot testing with funding and may later, partner in the profits.
Pros and Cons of Purchase Order Funding
Avoiding dilution is one of the key advantages of this form of customer-based financing. Further, small startups can quickly access funds without having to navigate extensive application procedures, as in bank loans.
Even if your company is yet to build an impressive credit score, you can still access capital. That's because your sales and revenues help offset the risks of non-payment.
Most importantly, you can apply and get money even if the company has been operational for less than 12 months. Traditional lenders need to see that the business is mature before extending support.
On the flip side, securing customer-driven funding for hardware startups with purchase orders is expensive. The high interest rates are the biggest barrier. Entrepreneurs can expect to pay anywhere between 1.8% and 6% of the purchase order value per month.
At the onset, this percentage might not seem like much. But when you calculate it in terms of APR, that works out to an APR of over 40%. That is, if the loan rate is 3.5% per month.
Yet another downside to be aware of is that the purchasing entity may have terms and conditions. If you can only use the funding to cover specific manufacturing costs or supplier expenses, you'll need additional capital sources.
Keep in mind that in fundraising, storytelling is everything. In this regard, for a winning pitch deck to help you here, take a look at the template created by Silicon Valley legend, Peter Thiel (see it here) that I recently covered. Thiel was the first angel investor in Facebook with a $500K check that turned into more than $1 billion in cash.
Remember to unlock the pitch deck template that is being used by founders around the world to raise millions below.
Access The Pitch Deck Template
Your email address is 100% safe from spam!
Invoice Factoring
Invoice factoring is another practical solution for securing customer-driven for hardware startups. In this case, entrepreneurs manufacture the products and dispatch them to the customers. Next, they sell the invoices they generate to financiers to acquire capital quickly.
This process allows them to get the funding they need quickly without having to wait for customers to pay them 30, 60, or 90 days later. As long as your customers are reputable entities, the loan is relatively risk-free.
The lower risk also enables lower interest rates since the customers are legally bound to honor their payments. Loanmakers can collect payments directly from the customers. This is why, this form of capital is often called accounts receivables funding.
You can consider combining invoice factoring with purchase order funding to raise capital for the new company.
Manufacturer Partnering
Partnering with manufacturers may not be securing customer-driven funding for hardware startups exactly. But, it deserves a mention here. This form of funding is also called amortization, or you might call it an interest-free loan. You'll pay a fixed amount per unit until the loan is covered.
Collaborating with the entities who will actually manufacture the product has several advantages. For one, you'll have innovators and technical engineers working together to build the product prototype.
This factor effectively lowers the margin of error and time needed to refine the product design.
An added advantage is more favorable payment terms and conditions. For one, you can enter into an agreement where you'll make payment after receiving money from customers.
In this way, you'll avoid dilution and ceding equity while getting interest-free loans to establish the startup.
Let's Do a Quick Recap
Securing customer-driven funding for hardware startups is an excellent solution for a capital-intensive business vertical. Explore options like pre-order payments, crowdfunding, purchase orders, and invoice factoring.
Don't hesitate to approach manufacturers and partner with them to get the startup off the ground quickly.
You may find interesting as well our free library of business templates. There, you will find every single template you will need when building and scaling your business completely for free. See it here.
Facebook Comments