As an entrepreneur, you should know how to write terms and conditions.
Your terms and conditions define your business relationships. They serve as a contract between you and your customer for the selling of items or services.
Protecting your business and establishing a legal foundation for you and your customers should be a top concern.
However, knowing where to start and what to include may be challenging.
To create a successful set of terms and conditions, you must first determine what should be included in terms of legal responsibilities and company-specific requirements.
As well as how your business functions and the services you provide.
Before you write your company's terms and conditions, you should know why you need them and what you want to accomplish with them.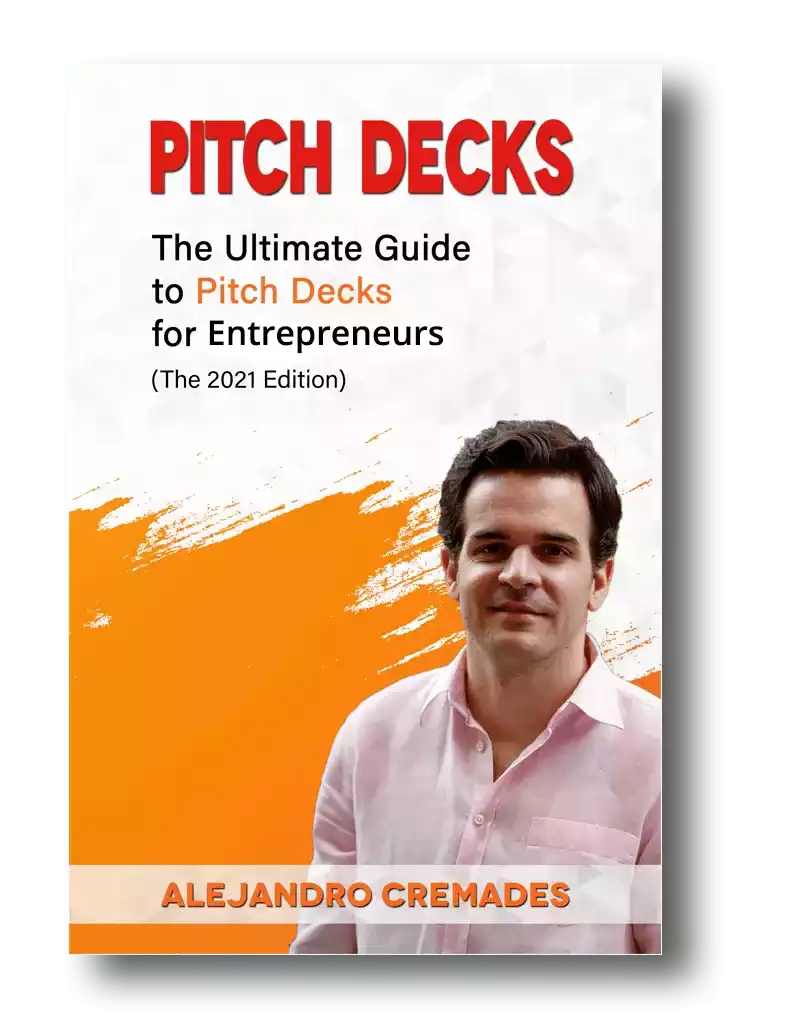 *FREE DOWNLOAD*
The Ultimate Guide To Pitch Decks
Otherwise, there's a good chance you won't be able to establish a solid agreement.
The purpose of terms and conditions is to define both parties' rights and responsibilities.
In essence, terms and conditions define the rights and duties of contractual parties and prevent misunderstandings.
Most importantly, protect your company in the case of a dispute.
In this article, we will discuss what terms and conditions are and what to include.
We'll also talk about the steps to take in order for you to prepare your own set of terms and conditions.
Before we dive in, let's take a look at the importance of T&C's, and why you need to have them in place for your business.
Here is the content that we will cover in this post. Let's get started.
Why Do You Need To Have Terms & Conditions?
While terms and conditions aren't always required by law, they do serve as the foundation for every successful commercial partnership.
Business owners may avoid many misunderstandings with their customers by making them clear and writing them down.
It also allows you to decide what behavior is acceptable and what behavior will lead to the customer's contract being terminated.
In certain situations, it may also help you in minimizing your liability.
Perhaps by reducing the likelihood of litigation if it's proven that your customer was aware of and agreed to your conditions.
In other words, when properly drafted, it allows you to keep ownership and control of your business.
At the same, the document assists in the preservation of a healthy and pleasant relationship with your customers.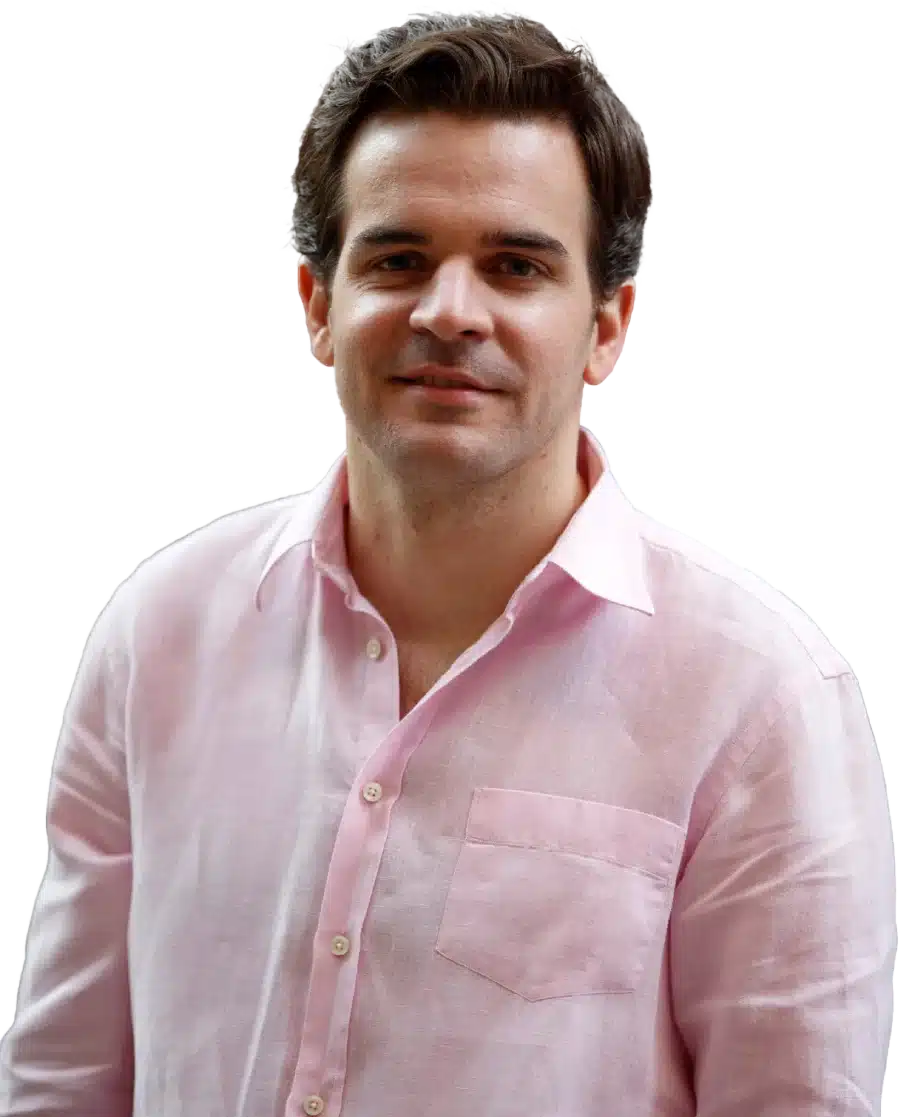 See How I Can Help You With Your Fundraising Efforts
Fundraising Process : get guidance from A to Z.
Materials : our team creates epic pitch decks and financial models
Investor Access : connect with the right investors for your business and close them
Not only that, but it can also answer many of your customers' questions without needing them to contact you, saving you both time and resources.
For this reason, knowing how to write terms and conditions is critical for a startup owner.
Knowing how terms and conditions work is only one aspect of how to write a business plan. If you need more information on how that's done, check out this video I have created.
How To Write Detailed Terms and Conditions
The basic conditions under which the agreement is formed should be summarized in your terms and conditions.
This will normally spell out the terms of the agreement, as well as how much notice is necessary to terminate it.
It should indicate whether any conditions, must be met. This 'general information' usually includes your company's details and contact information.
You should include the following in your T&C's:
Provided products or services
The purchase price
Payment methods
Procedures for providing services
Arrangements for delivery, risks, and insurance
What happens when the contract is in effect
Limit of your liability
Protecting your business from your client
Your client's indemnity
Data security and privacy
Dispute resolution
Now let's take a closer look at each one of these.
Products Or Services Provided
Your customer should have no uncertainty about what services you provide or what products you supply.
Thus a detailed definition should be included. For example, if you offer electrical toys but don't include batteries, indicate this in your terms and conditions.
Make sure your terms and conditions reflect the minimum length of any contracts for the delivery of products or services. Specify whether on a long-term or recurring basis.
The price
When learning how to write terms and conditions, make sure all variations are taken into account.
Because pricing information can change over time, it's better to put it in a separate document.
Or refer to it as "our price list from time to time" rather than trying to fit everything into the document's body.
A mention of "the prices charged on our website," for example, can work great and help keep things simple.
Specify the circumstances under which you may change your pricing, how you will notify your customer.
And whether the change would affect the contract.
You'll need to account for price increases if you provide a service on a regular basis.
This problem can be solved by splitting the continuous contract into a series of short, fixed-price contracts or allowing for periodic adjustments.
It's a good idea to explain the reasons for the increase in your terms and conditions.
You should provide the information in such a way that the customer has the option to cancel if he does not agree to the price increase.
Payment methods
Your contract should include provisions for late payments.
In circumstances when a continuous service, such as consulting, is provided, default and penalty provisions should be included.
Definition of the services procedures
The amount of information you should provide is influenced by your company's type.
There's a fine line to tread when it comes to discussing procedural concerns that may or may not change in the future.
In your terms, avoid half-promises and sales lingo like "We will make every attempt to provide service 24 hours a day."
Keep in mind that the primary goal of the document is to develop and protect your interests.
But, not to promote your business or protect your customers.
Delivery, risk, and insurance
You should spell out both your and the customer's duties to help guarantee efficient delivery.
When working out how to write terms and conditions, remember to include this information:
The delivery price
The places where you'll be delivering
What happens if you need to update the delivery address
Who will be responsible should something go wrong or the goods are not delivered
You can guarantee that both you and your customer are aware of the delivery process by putting it on your terms.
Furthermore, if a delivery difficulty arises, you will both be aware of what has to be done to address the situation.
If you're selling services, you may want to include clauses like:
Access to any premises, whether yours or your customers
Any restrictions on access
If you need any information concerning your customers' properties
What happens when the contract is in effect?
This may or may not be relevant in the sale of goods, but it may be crucial in the sale of services, such as consulting services.
These clauses would include reporting, testing, employees to be used, and a variety of other practical concerns.
These provisions outline the commercial aspects of the transaction and will differ significantly from one company to the next.
Cancellation
The most common causes of conflict between business owners and their customers are cancellations and refunds.
These terms should spell out how you'll manage cancellations from customers. This includes:
Your clients' responsibilities if they want to cancel
Whether you will charge a cancellation fee
If there will be a grace period during which clients may cancel their subscription
Limitation of your liability
Limiting liability is one of the main reasons why business owners have terms and conditions.
Such provisions may help protect your business against litigation while also lowering the amount of money you might just have to pay in damages.
While you can't free yourself of all responsibility, you could say that you won't be held liable if your users are unable to utilize your service or product.
This is especially important if you offer a service or product that businesses rely on.
Common clauses state that a service or product is offered "as is" and "as available."
This means that a user's choice to use the service is completely at their discretion.
A separate disclaimer that goes through these and other related clauses in more detail is also a good idea.
Here are some more things to think about when understanding how to write terms and conditions.
Location of litigation in the event of a dispute
What qualifies as a valid cause for the items to be returned
How do you determine what constitutes "unsatisfactory"
Is it lawful to enforce your terms, and what if they're partly void
Protecting your business from your client
This is a large topic that is usually broken down into multiple clauses.
A confidentiality agreement, intellectual property ownership conditions, and third-party unexpected action provisions would all be included.
The usage and ownership of intellectual property are particularly essential in the context of an internet business.
Indemnity by your client
An indemnity statement lays out the circumstances under which your customer may be required to compensate you for your losses and expenses.
It is an agreement between two parties, which outlines a type of compensation for any losses or damages.
In an indemnity agreement, one party will agree to offer financial compensation for any potential losses or damages caused by another party.
Thus agreeing to take on legal liability for whatever damages were incurred.
Data protection and privacy
Data and privacy-related information.
You must take steps to protect yourself and your customers if your organization keeps customer data (i.e. contact information, credit card numbers, bank accounts, and transaction history).
Describe how the information will be handled, managed, and protected, as well as when and how it will be shared with third parties.
This is becoming a more important area for both consumers and business owners, so make sure you leave a good impression.
Consumers are seeking a sense of security when it comes to data protection.
Dispute resolution
Of course, it's a good idea to think about how you'll manage a dispute ahead of time.
Even if it isn't likely to happen very often, you must include your return policy on your website.
The policy should explicitly describe the refund and return procedures for your clients.
Set forth the steps for the customer to return the items, as well as any extra requirements, such as the kind of problem and proof of purchase.
You should also specify how long your clients will have to wait for the refund.
Handmade crafts or items sold as part of a sale, for example, may not be returnable.
Or may only be returned in the event of a fault, so be sure to indicate any restrictions here.
You should mention if you are able (or unable) to provide equivalent substitute goods or services.
Detailed terms and conditions can play a significant part when you're raising funds for your business.
It indicates to investors that you can manage your business operations efficiently.
Keep in mind that in fundraising, storytelling is everything. In this regard for a winning pitch deck to help you here, take a look at the template created by Silicon Valley legend, Peter Thiel (see it here) that I recently covered. Thiel was the first angel investor in Facebook with a $500K check that turned into more than $1 billion in cash.
Remember to unlock the pitch deck template that is being used by founders around the world to raise millions below.
Access The Pitch Deck Template
Your email address is 100% safe from spam!
Publishing Your T&Cs
Your terms and conditions should be easily accessible to your customers.
The most common places to include your business terms and conditions are:
A link in the footer of your company website
On a website check-out screen
Sign-up or login screen
Linked from other documents
Should I use a Template?
Despite their apparent simplicity, terms and conditions are designed to address very complicated and complex issues.
The terms and conditions document is a legally enforceable contract intended to protect you.
That's why it's critical that it is tailored to your specific business operations.
And that it is kept updated in accordance with the law, templates however are sometimes unable to do this.
Conclusion
The advantages of knowing how to write terms and conditions should be self-evident.
They act as a legally enforceable agreement between you and your users.
And enable you to impose limits applicable to your company while also protecting it from responsibility.
Customers will feel more secure if you have terms and conditions that clearly clarify your practices, responsibilities, and agreement with them.
This will help you avoid future problems.
You can't anticipate every situation or avoid all misunderstandings.
But having your customers read and agree to your terms and conditions before utilizing your product or service will certainly help.
You may find interesting as well our free library of business templates. There you will find every single template you will need when building and scaling your business completely for free. See it here.
This article is for informational purpose only. You should consult with a lawyer for proper legal guidance.
Facebook Comments