Pitching investors for capital is no easy task, which is why we've compiled a list of funding insights hardware entrepreneurs can use. Since the hardware business vertical is more challenging than most others, founders must focus on the key aspects investors see.
Understand the potential downsides investors might identify in your business plan. Next, you'll work out how to address the downsides and indicate what you're doing to mitigate possible risks. Staying one step ahead will raise your chances of acquiring the funding you need.
If you've ideated hardware-driven Intellectual Property and are thinking of building a startup, what are your chances of acquiring capital? Let's check out these statistics.
Investing in seed-stage hardware startups is five times to 16 times less competitive than funding for software companies. If you consider valuations, 50% to 80% of the highest-valued global companies are tech ventures.
As for returns, tech companies are likely to deliver at least 10 times the returns for investors. The average number of funding rounds is the same across all industries. However, the hardware sector raises 20% to 50% higher equity than most other sectors.
When it comes to survival, only 77% of hardware startups are likely to succeed. On the other hand, 84% of software ventures survive. Interestingly, although the hardware industry has a higher failure risk and is capital-intensive, investors are open to backing viable projects.
As the founder, you'll research the key factors that can entice investors to fund your startup. What can you do to make your business idea more attractive to would-be backers? Check out these funding insights hardware entrepreneurs can use.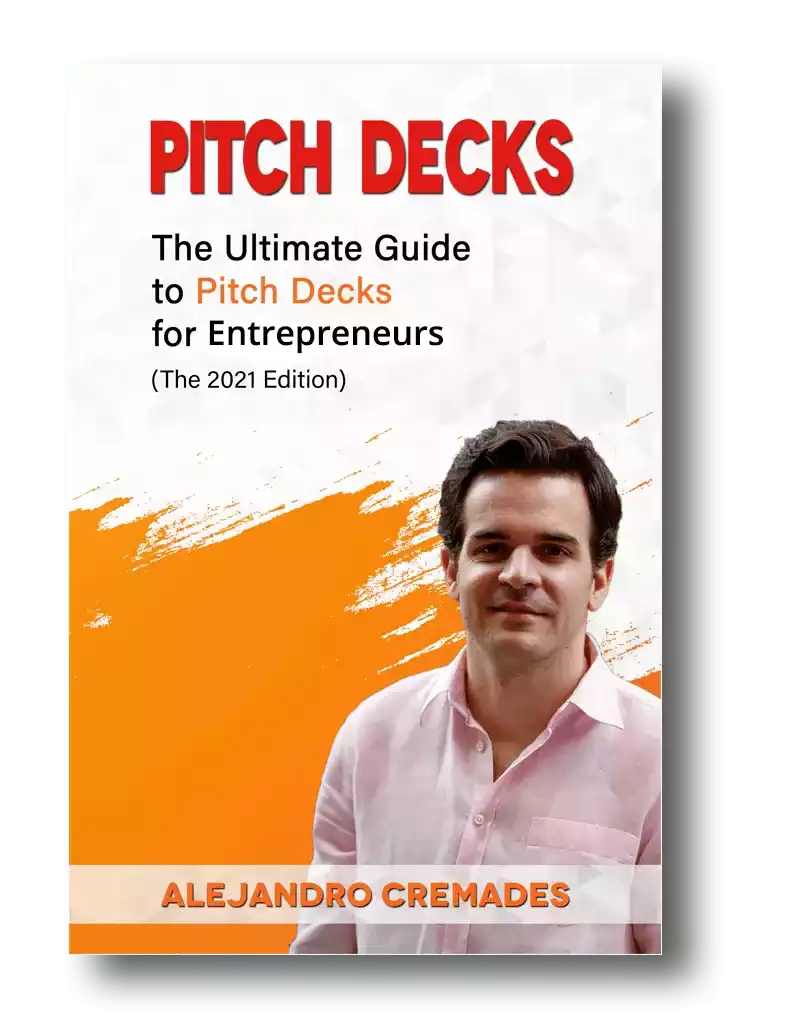 *FREE DOWNLOAD*
The Ultimate Guide To Pitch Decks
Funding Insights Hardware Entrepreneurs Can Use
Capital Intensive? Yes! Capital Efficient? Also, Yes!
Hardware ventures are capital intensive since they need high injections of capital even before the product is ready for marketing. Entrepreneurs will need money from the ideation stage through building a minimum viable product (MVP).
This factor raises the risk because the prototype might not pan out, or it may need extensive research and development. You may have to invest more time, money, and sweat equity into the MVP before it is ready for mass production.
For this reason, the more capital-intensive the business idea, the higher the risk–which is something investors are well aware of. This is why you'll demonstrate capital efficiency.
High Capital Efficiency Multiple = Latest Valuation or IPO Market Cap / Successful Funding Raised
Keep in mind that in fundraising, storytelling is everything. In this regard, for a winning pitch deck to help you here, take a look at the template created by Silicon Valley legend, Peter Thiel (see it here), that I recently covered. Thiel was the first angel investor in Facebook with a $500K check that turned into more than $1 billion in cash.
Remember to unlock the pitch deck template that is being used by founders around the world to raise millions below.
Access The Pitch Deck Template
Your email address is 100% safe from spam!
Demonstrating Capital Efficiency
Develop a near-production prototype before initiating fundraising. Bootstrap or convince friends and family to invest in the design.
Focus on building a Minimum Viable Product with only basic functionality to determine its value. Refrain from investing in additional features. Don't be a "feature creep."
Consider marketing the MVP to smaller, niche markets to test for a viable product-market fit. Investors focus on customer interest and pre-production orders rather than expected demand volumes.
Prepare for unexpected challenges that may get in the way of building something new. Factor in additional costs when determining the asking amount.
Focus on infusing Design-For-Manufacturing (DFM) practices in the MVP development stages. This means to design products that are less complex to mass produce. Look for component designs that are cost-efficient when scale manufacturing. When you need to manufacture high volumes of the product for marketing, the process should be cost-efficient.
Run extensive quality checks on the prototypes. There's no such thing as extensive quality controls.
Make sure the products are compliant with industry regulations.
These factors demonstrate to investors that you have your bases covered and are ready with lean manufacturing processes. Be aware of one of these key funding insights hardware entrepreneurs can use.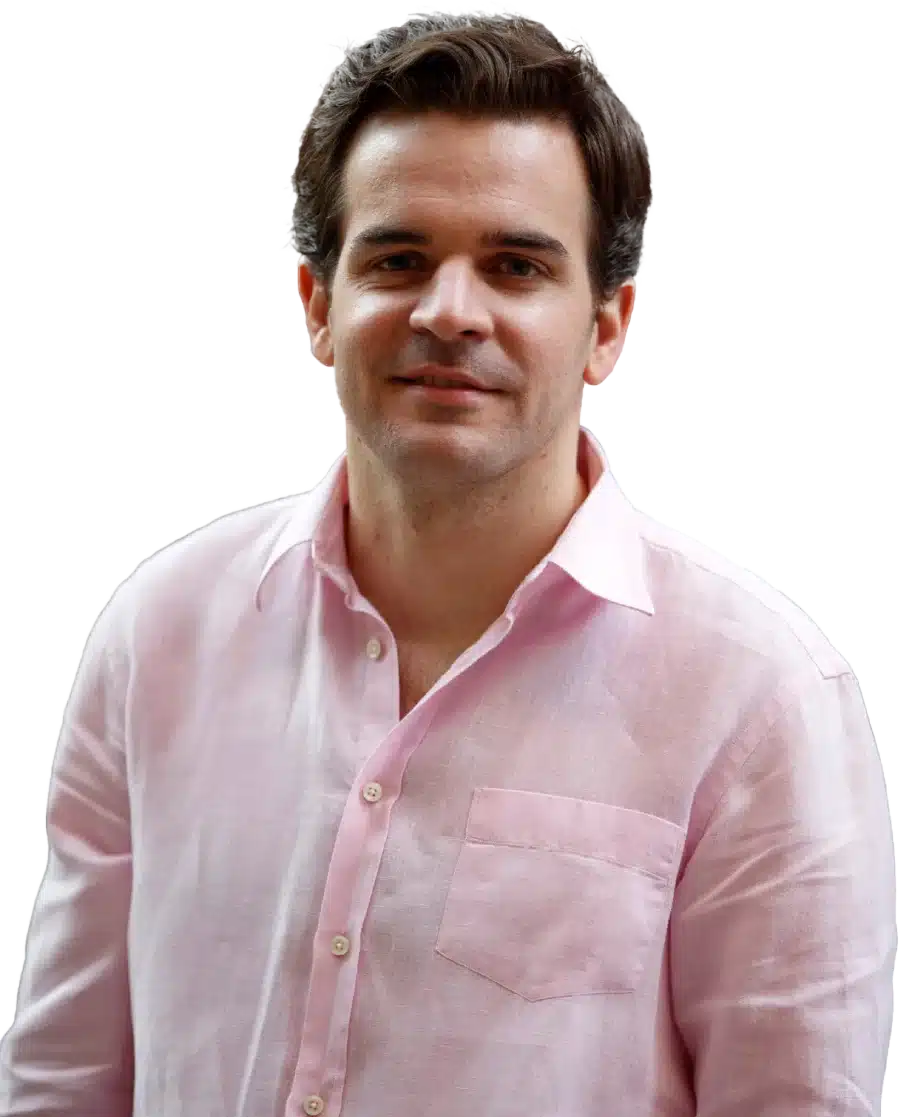 See How I Can Help You With Your Fundraising Efforts
Fundraising Process : get guidance from A to Z.
Materials : our team creates epic pitch decks and financial models
Investor Access : connect with the right investors for your business and close them
Core Team and Skill Sets
The core team, talent, and skill sets you have on board are key defining elements of the best pitch decks. The hardware sector and product ideation involve too many complexities, and you'll need a team that can navigate them.
Think top-notch talent for mechanical engineering, electrical engineering, software/firmware, robotics, data analytics, and industrial design. Considering that most hardware products are IoT-driven, you might need connected skills like Data Science, Machine Learning, and Artificial Intelligence (AI).
Depending on the type of hardware startup you're building, you may also need Quantum Computing, Blockchain development, Cloud computing, and Network Management.
Essentially, you'll need four basic skill categories.
The visionary, who could be the founder looking at potential problems that their business idea can solve.
The hacker or the technical expert who converts that idea into a saleable product.
The designer, who is typically a UX expert, covers the gap between the customer and the technology. Their job is to understand the audience's needs and tweak the product and its specifications to solve the problem.
The hustler who manages the entire business structure from operations to marketing. This person brings the product to the consumer.
The hardware sector is fast-evolving, with new products consistently entering the market. The key to staying ahead of the competition is efficiency in readying the product for mass marketing and adoption. You'll also have to get your supply chains up and running quickly.
Hardware is unlike software products, where you can fix bugs and errors remotely if needed or release updates and firmware. Any design flaws can be costly, as can pivoting to develop different product lines. This is why having a skilled team is absolutely critical for the success of the startup.
Proof of Concept and Saleability
Developing a new hardware product idea is the easy part; the real crunch comes with marketing it. This is why one of the funding insights hardware entrepreneurs can use is to indicate Proof of Concept.
The Proof of Concept (POC) outlines how the product idea or concept can meet the customer's needs and viability. Typically, founders deploy the POC to explore product ideas before taking them to the next stage of testing and production.
Demonstrating the POC is an excellent way to prove to potential investors that your product has value. An important part of the POC process is testing it on customers and using their feedback for design improvement.
One of the best strategies to gauge the market and consumer interest in a crowdfunding campaign. This is a practical strategy to test the product. That's because you'll differentiate between customers liking the product and being willing to invest money.
Many top brands are now relying on crowdfunding to evaluate the market readiness and customer interest in their products. And they do this after raising seed funding and venture capital. On the flip side, VCs are also on the lookout for super successful crowdfunding campaigns to back.
Building a social media and online presence for your products, even during the ideation phase, is great for advertising. You'll create a buzz for the ideas and have a ready customer base when they finally reach the market.
Further, you'll have an excellent tool for gauging audience interest in the idea. If the response is not what you expected, you can always go back to the drawing board.
Investors evaluating your pitch are sure to appreciate that your product idea has customer validation. And a viable Go-To-Market (GTM) design.
Sustainability and Scalability
The most significant challenge to sustaining and scaling a hardware startup is that product designs are easy to replicate. Competitors can quickly catch on to the idea and develop similar offerings. If their products are cheaper and better, you could quickly out of business.
Investors need to see how you intend to maintain that edge over the competition and secure your market share. A good starting point is acquiring patents, copyrights, and trademarks to protect the IP you've created.
Put in patent applications as soon as you develop the product idea. And register all trademarks as company property. Next, develop a community around the brand with an aggressive marketing and advertising approach.
That's how you can ensure that the brand remains recognizable and reliable. Engage customers using social media channels and other marketing strategies to minimize churn rates. Having a robust digital presence will also help you lower Customer Acquisition Costs. (CAC).
Use strategies like freebies for referring friends, loyalty programs, and membership invites. Talk about how the product can improve customers' lifestyles. Transforming the brand into a status symbol is also an excellent marketing strategy.
Welcome feedback from consumers and put out surveys for opinions on how to improve the products with additional features. Asking about their experiences with the usage makes them feel heard, and that's how you can build stronger relationships.
If your hardware products are in the information technology niche, you can integrate software apps with the products. Welcoming users to contribute designs and code will help you build a sustainable open-source community.
Once you get the positive word-of-mouth ball rolling, you'll streamline the market for further products. Since the brand is self-marketing, you can roll back advertising costs also.
Showing sustainability and scalability are robust funding insights hardware entrepreneurs can use.
Impressive Business Model
The business model of any startup clearly defines the products and services it intends to develop and sell. This slide in your pitch deck will also talk about the targeted market and the expected costs for servicing that market.
A significant aspect of this slide that investors pay special attention to is how the startup will make money. Selling products is the first step. But you'll also indicate additional revenue streams that your hardware startup can generate.
Are you looking for more details on how to design the business model? Check out this video I have created. The basic outline is sure to be helpful.
Software to Support Hardware Products
Marketing the software needed to support the hardware products is a smart business move. You'll offer the basic applications free of cost for running the products. Any premium apps can be made available to members who sign up. Integrating software and hardware builds a robust brand ecosystem that customers stay loyal to. When you launch new products, customers are more likely to prefer your brand over the competition because of familiarity and convenience. Apple is a great example.
Supplementary Services with Paid Memberships
Peripheral services to promote the hardware product is another strategy. You can invite users to sign up for subscriptions to services connected to the device. For instance, the Nest home automation system offers users the option to purchase cloud storage. This facility allows them to watch recorded videos from their webcams. This feature is linked to the security cameras integrated into the Nest device that provide live streaming for monitoring.
Hardware-as-a-Service (HaaS)
With this business model, you'll provide the hardware free of cost. However, the company will earn revenue each time the user uses the device. Revenues add up by way of leasing or licensing charges, similar to when you rent a bicycle or a car. A great example is the card swipers offered by credit and debit card companies. Each time a user swipes their card, the machine company earns 2% to 2.5% of the transaction amount.
Consumables with Recurring Revenues
Consumables with hardware can help the manufacturer build a revenue stream that will last as long as the customer uses the device. Typically, companies offer products at an economical price, but earn a more significant margin with the consumables. A great example is printers. Customers purchasing these devices need to buy printer ink cartridges. Manufacturers make sure that users must buy cartridges from their brand to run the printer.
Business models like these demonstrate to investors that the startup has the potential to create an entire business ecosystem around its core product. You'll not only present a specific product but also talk about the possible modifications in its features.
Digital services, licensing products, memberships, and consumables ensure that customers stay loyal and keep coming back to the brand. Essentially, you'll develop a process by which customers invest in high-quality hardware. And find it more economical to stick with it instead of switching to competing brands.
Investors love projects where the brand is likely to have a consistent revenue stream and the potential to scale and sustain.
To Conclude
Investors are increasingly appreciating the possibility of earning high returns by backing viable though capital-intensive hardware projects. Developing the product prototype and producing it for selling requires high amounts of capital. But the investment is well worth it.
With the funding insights hardware entrepreneurs can use, acquiring capital will be a lot easier.
You may find interesting as well our free library of business templates. There, you will find every single template you will need when building and scaling your business completely for free. See it here.
Facebook Comments