Where to find the best pitch deck template? What is the best pitch deck template to use to raise funds for your startup?
Using an existing pitch deck template can be one of the best hacks for creating a winning deck that leads to getting funded. So, where do you find a great template?
What factors should you consider when selecting one? What other options are there? How much should you allow your team to deviate from your template?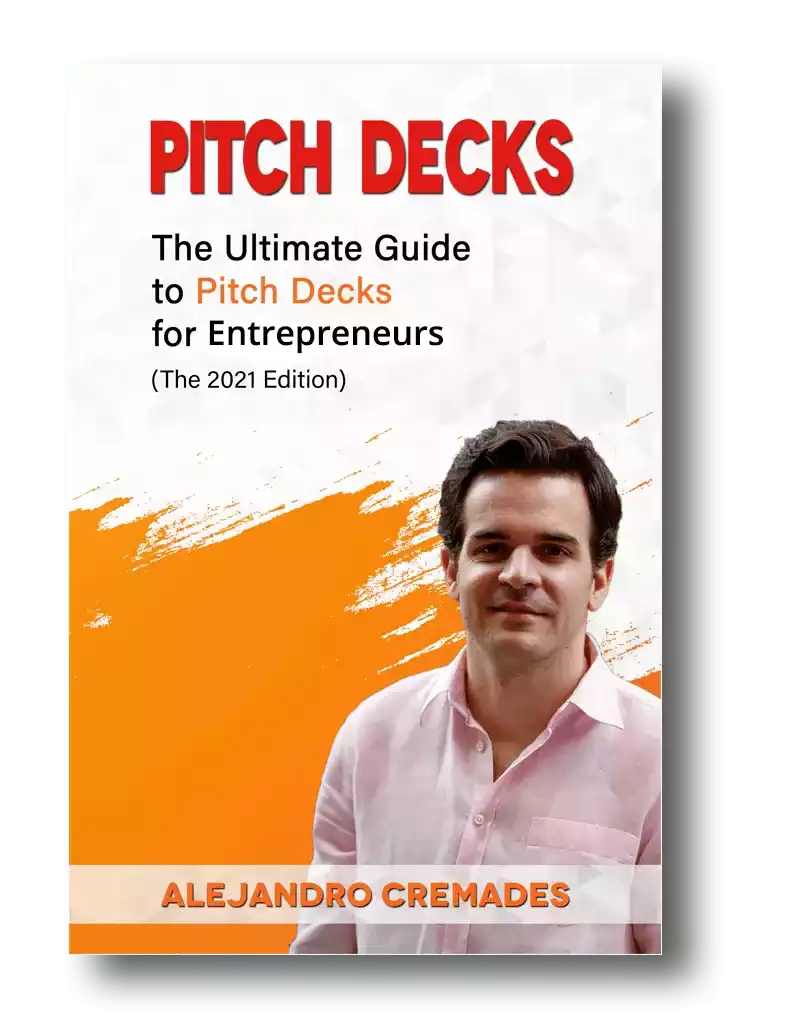 *FREE DOWNLOAD*
The Ultimate Guide To Pitch Decks
Here is the content that we will cover in this post. Let's get started.
Why Use A Pitch Deck Template
Using a pitch deck template has many advantages. As long as you pick a great one.
It is certainly the fastest way to get your pitch deck done and to start raising money. Time is everything, and the fundraising process can take a lot longer than many entrepreneurs realize.
Even after you've received term sheets from investors, it can then take another couple of months to get through the due diligence and legal agreements, before finally putting the money in the bank.
Using an existing pitch deck template can help shave weeks or even months off of the process of trying to create one from scratch. There are plenty of other things demanding your time and attention. Like just getting the content of your deck right. Save your innovation and re-inventing the wheel for your product and business model.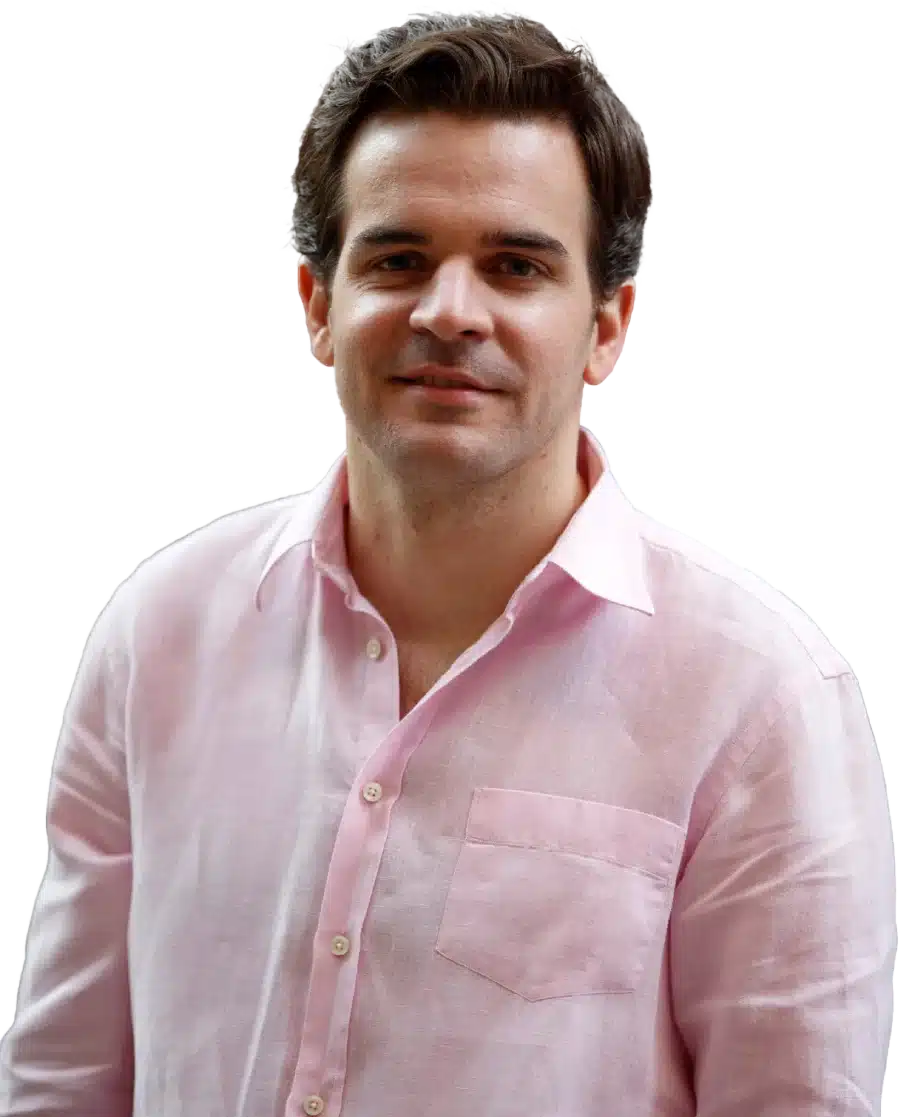 See How I Can Help You With Your Fundraising Efforts
Fundraising Process : get guidance from A to Z.
Materials : our team creates epic pitch decks and financial models
Investor Access : connect with the right investors for your business and close them
Investor Expectations
Investors have very particular expectations of pitch decks. They like things in a certain way. If you just get the flow and format wrong, they are going to get hung up on that. They'll likely send you back to rework it in the right order, or more likely, just ignore your pitch, assuming you haven't bothered to do your homework.
Using a proven pitch deck template is like hacking the success formula for getting funded. You don't have to deal with all the extra time of trial and error. You just plug in what works.
The other alternative is to use an agency to build your pitch deck, which certainly has its benefits. Though, the best agencies are backed up for weeks or months. Some may charge $50k or more for a complete pitch deck. You may get to that stage.
Yet, as a brand new, pre-revenue startup with limited funds and time, using a template is still probably the optimal route to take. Of course, you can still hire freelance copywriting and graphic design help to make it great far more cost-effectively. That's how to put together the best pitch deck template.
Keep in mind that in fundraising, storytelling is everything. In this regard, for a winning pitch deck to help you here, You can check out a winning pitch deck template, as well as one recommended by Peter Thiel of Founders Fund. This one was used to raise $400M by an Uber competitor (see it here). Thiel was the first angel investor in Facebook with a $500K check that turned into more than $1 billion in cash.
Remember to unlock the pitch deck template that is being used by founders around the world to raise millions below.
Access The Pitch Deck Template
Your email address is 100% safe from spam!
Factors To Consider When Choosing A Pitch Deck Template
What should entrepreneurs be looking for in the best pitch deck template?
When it was created or last used can be a factor to watch. Pitch deck trends have certainly changed over time. What looked great when Facebook first came into existence probably wouldn't get far today. So, has it been used by startups to successfully get funded recently?
Who is recommending it is also important. Content has become a huge business and a hobby for millions of amateurs. It is vital that the pitch deck template you choose actually has some authority, credibility, and proof behind it.
So, has yours been recommended by a notable startup investor, VC, or fundraising advisor that has helped others get their companies funded?
Also, consider the format. Is the template in a format that will work with your other software and fundraising efforts? Will it be easy to work in and export or import? As well as to collaborate with your team?
Microsoft Powerpoint and Google Slides are two of the most common. Google Slides has the advantage of seamlessly working with your team online, as well as integrating with your virtual data room, being able to host your pitch deck online for easy sharing, and of course, working in Gmail.
The 16-Slide Pitch Deck Template Your Startup Should Be Using
These are the 16 slides your pitch deck ought to have. As well as what to include in each of them.
1. Cover Slide
This is the big first impression once you get your pitch deck opened by investors, or have earned the chance to pitch them live.
Feature your logo, company name, tagline or slogan, name, and contact information.
Your pitch deck design should flow seamlessly and congruently from this point. Including your background theme, font style choices and sizes, and colors.
Keep everything as clean, simple, and fast to understand as possible.
2. Problem Slide
This is what your startup is all about.
Be clear about what your problem is. It needs to be one that many share. Preferably, a hair-on-fire problem that people are already paying for.
Use several bullet points or a sentence or two to explain what the problem is. When you are pitching life, you can use a story to explain it, why it is so important, and enable investors to relate to it.
3. Solution Slide
This is where you place your big idea. The mission you are on. How do you plan to generally go about solving the problem from the previous slide?
Note that your actual product idea and information will come into play later.
Again, use several bullet points or a couple of sentences in a large font to convey your solution here. That's one of the key components of the best pitch deck template.
4. Market Size Slide
This will be one of the most important slides for investors.
Zooming out, how big is this industry? If it is growing fast, then it may be worth mentioning that as well.
Break out the share of this market you hope that your company can eventually capture. As well as the niche, you will begin focusing your time and funding on winning.
Use a graphic to convey this data quickly and simply.
5. Competition Slide
Who are your competitors?
The competition slide is used to position your startup in the world against other competitors. Use a chart to plot your startup against other players in this space.
Be strategic here. Choose three or four competitors that add value and credibility to your pitch and company.
That may be due to their size and credibility. Or it could be their fast growth, significant funding, brand buzz, and the smart investors that they've attracted.
6. Competitive Advantage
What are your competitive advantages? What makes you truly stand out and have an edge in this space?
This may be expressed on a chart or in a few bullet points.
Your competitive advantage should be unique. Something which you can sustain and is defensible. As well as truly adding value. Something which protects your investors' capital and increases their likelihood of great returns. Adding this information is what makes the best pitch deck template stand out.
7. Product Slide
This is where you finally get to show off your product.
Split this slide between a visual that shows your product in action. Even if it is a prototype or screenshot of your software.
Use the other half of the slide to state what your product is and its one big benefit.
8. Traction Slide
Ideas and projections of what's possible are easy to come up with and pitch. What makes the difference between a startup that can actually create value, and wins for investors is that it can actually achieve results, and grow fast.
Use this slide to show that you have the proof you can execute.
A line graph going up and to the right is the right way to do this. Show the most applicable data point for your startup and stage of business. One which you are confident that you can continue improving through closing this round, and as a part of your next milestones after you put this funding in the bank.
9. Customers & Engagement Slide
Use a few bullet points to highlight who your customers are, and how you've engaged with them so far.
What types of customers are they? How often do they buy and stay with your brand?
10. Business Model Slide
With a few bullet points or a visual chart, show how your business works.
What is the business cycle? How does your company make money?
11. Financials Slide
As a brand new pre-revenue, early-stage startup, you only need one slide in this section. That is your financial forecast. What you hope and plan to achieve over the next 1-3 years.
This is a simple table, with the main categories of income, expenses, sales volume, profit margins, and profit.
If you do have sales and financial history, then you will have an additional financials slide that precludes the forecast. It will show your recent performance and current status. Using the same format. Investors expect to see this data in the best pitch deck template.
12. Amount Being Raised and Other Investors Slide
Here you can boldly display the sum you are raising in this round, as well as which round this is for your startup.
In some cases, some choose to include the terms they are offering in exchange for this investment.
You may utilize the bottom half of this slide to display the logos of other investors that you have raised from in the past, or who have committed to lead in this round of funding.
13. Use Of Funds Slide
You may use a simple chart or several bullet points on this slide. Show the general categories or buckets into which this round of funding will be invested.
For example, hiring, marketing, expansion, or M&A activity.
Entrepreneurs are well aware of how a great pitch deck can have the desired impact and get them the funding they need. But, if you need more information about why pitch deck templates are so useful, check out this video I have created.
14. Team Slide
Especially in the early startup stages, the team is everything. It is about the only tangible thing that investors have to bet on and base their decision on.
The best team will win this space. So, utilize this space carefully to show that you are the team to back.
Use headshots, and well-crafted one-line bios for each of your cofounders or key team members on this slide.
Ideally, you will cover all the bases, with complementary skills.
These headline bios can be complemented by linking to updated LinkedIn bios and resumes inside your data room.
15. Advisors Slide
Utilize the same format from your team slide to highlight your great advisors on this slide.
Your advisors can add a lot of the credibility, recognition, skills, and level of accomplishment that is missing on your team slide.
16. Back Cover
Your final slide is where you thank your audience for their attention, and can reiterate your contact information.
When pitching live, this is when you will make your call to action, and direct them to take the next step. This may be setting up a follow-up investor meeting, sending in their term sheet, or a call to cover any questions you didn't have time for in the Q&A part of your pitch.
Optional Variations
Investors are busier than ever, and more inundated with junk than ever before. One way to help them decide this is for them, and keep paying attention through the important parts is to include a pitch deck summary slide.
This can be inserted right after your cover slide. You can use bullet points here to lay out these highlights, and why this is a great fit and an important move for them.
You may also choose to include an appendix slide at the end of your pitch deck. This will include additional info or links to sources. Such as for the assumptions made in your financials, and data you've quoted for your market slide.
Later-stage startups with multiple products and who have already acquired other startups may be able to justify adding a couple more slides to cover these items.
Everything else can be hosted in your virtual data room for serious investors that are ready to take the next step. That's one of the most efficient ways to present the best pitch deck template.
You may find interesting as well our free library of business templates. There you will find every single template you will need when building and scaling your business completely for free. See it here.
Facebook Comments