How to write an about us page for your business? The about us page is one of the first and the most supporting pages you will ever design. It reveals the story behind the business and the experts that work to bring that story to life. When visitors want to learn more about your business, they will visit the about us page.
An about us page typically consists of different sections such as your story, the company's mission, fundamental values, and visions. The primary purpose is to serve the customer with all the necessary information to help them make the right decision. It should reflect the distinct value you provide on your website as well as in the products or services you provide.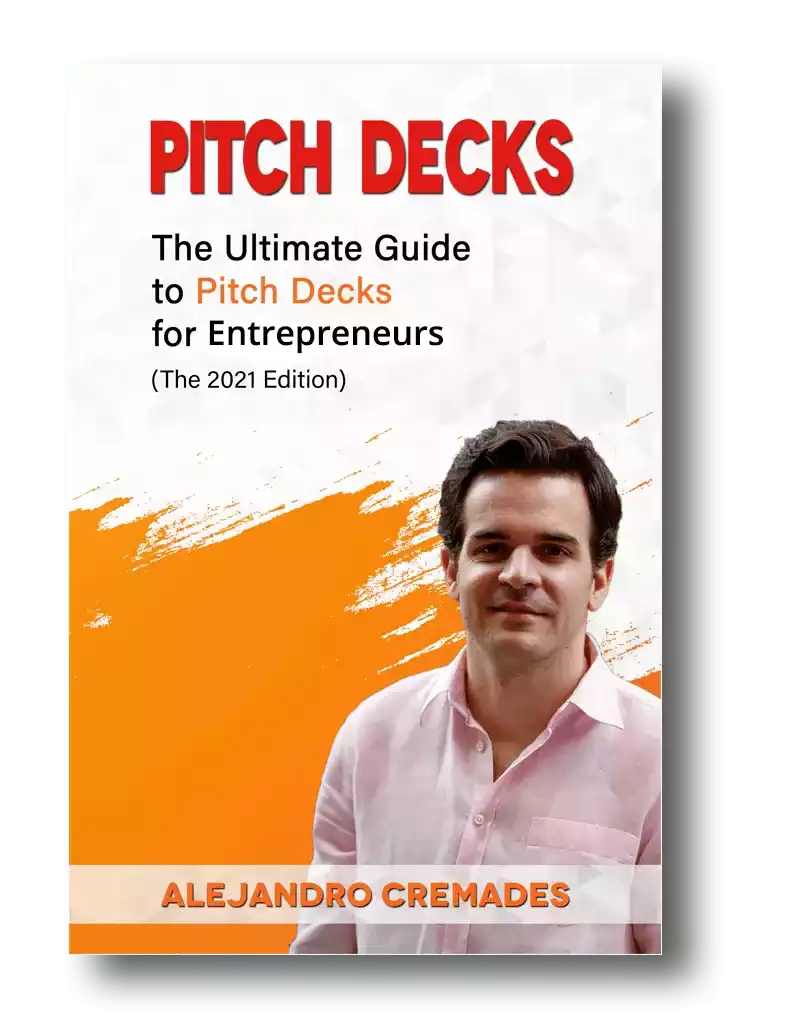 *FREE DOWNLOAD*
The Ultimate Guide To Pitch Decks
Here is the content that we will cover in this post. Let's get started.
What is an about us page?
The about us page is used by businesses to give an insight into their story. Additionally, it's there to tell you who is involved and what roles they perform. Many business pages have their history in the form of short stories and some pictures of the founders and their journey.
The about us page is often a reflection of the business's purpose and functionality. You will also find the company's contact information or local information to understand the mission better. In short, it is a self-created short autobiography of the company or business you are looking at.
Importance of about us page design for your business
There are many reasons why the business community considers the about us page as the most integral part of the website.
It informs the reader about the company and its mission.
The details on the about us page act as a marketing tool.
It also entices potential customers to invest in it.
It represents the business's unique identity.
You can use this page to build credibility and trust with new customers.
The additional information you present there separates you from the competitors portraying you as the best in your business.
If you use the right about us page template, you will have massive success getting new customers.
Writing a killer about us page: a complete guide
Now that you understand the significance of an about us page for your business, let us show you how to create one that will guarantee immediate positive outcomes for you and your business.
Your business is your story
You can accomplish a lot of goals through the about us page. If you know how to tell a good story, it is time to tell the world about your business. You can create short snappy versions of the success stories as the readers scroll through.
Keep in mind that each story has its own unique characteristics. It would be a good idea if you had a protagonist (the business's founders/heroes) as well. You can create the scenario, explain the problem, rise to the challenge, and then come up with a solution. Remember to include your company's long-term goals.
This strategy will create a perfect sales pitch. Create a tangible sense of identity and try to incorporate the connection you have with your customers. Include the problems that you help solve and explain why they should invest. It will be an emotional investment if you have the ideal about us page.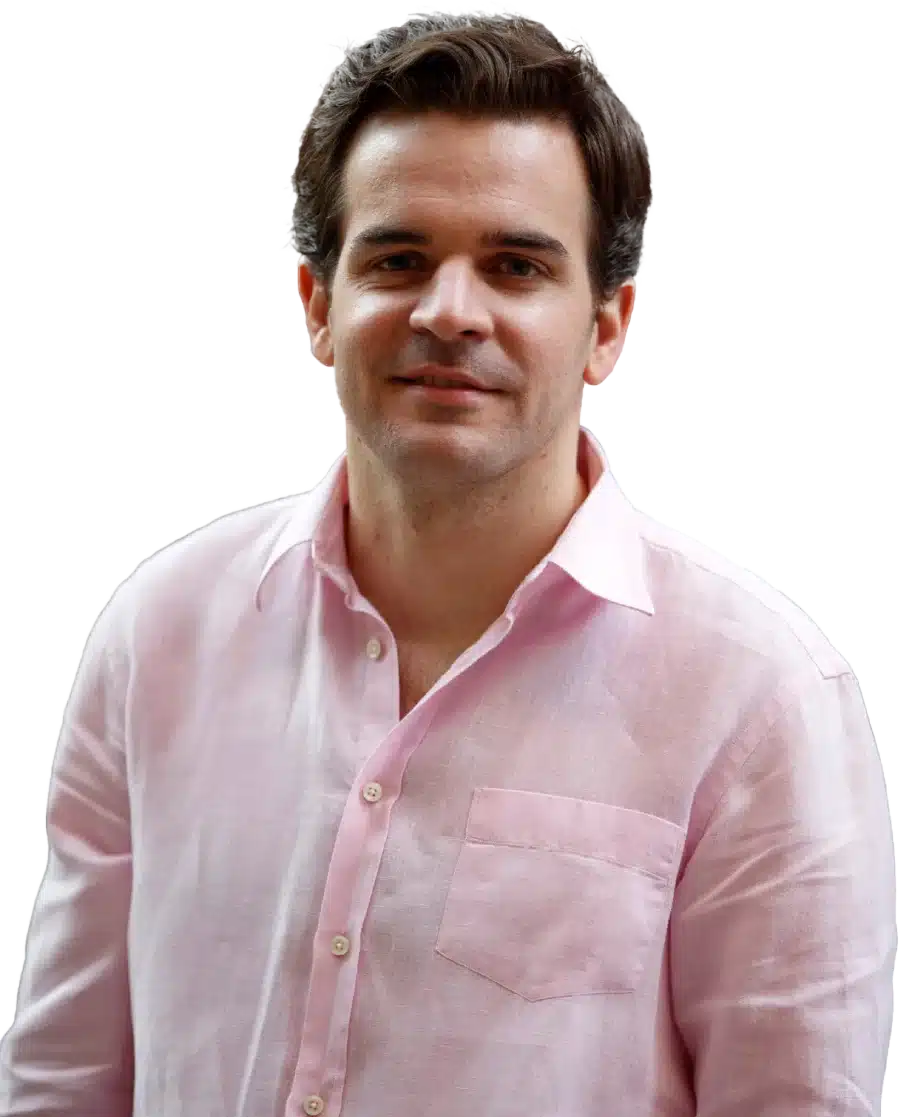 See How I Can Help You With Your Fundraising Efforts
Fundraising Process : get guidance from A to Z.
Materials : our team creates epic pitch decks and financial models
Investor Access : connect with the right investors for your business and close them
Highlight your brand
You must have heard that every story is different. Even if it has the same concept, something unique makes it stand out. Similarly, your brand story will be different from other competitors. It may sound the same to you, but for the avid shoppers, it's different.
Since your brand story is unique, you must draw utmost attention to it. You can start with:
When did you sell your first product?
When did you achieve the target of 100?
The value that you provide?
A timeline from when you established your business?
There are literally tons of variations that you can include to make it better and more unique than your competition.
A timeline on the about us page will let you connect to the audience. It will breathe life into your business, so be honest about the details. Moreover, keep it short and simple so that everyone can understand it. Keep these basics in mind when understanding how to write an about us page for your business.
Give a peek behind the curtains
In a world where digitalization is prevailing like wildfire, customers are becoming more and more interested to know what is happening behind the scenes of the business. This norm has become a necessity rather than a luxury. Many huge businesses are tilting towards releasing their inside story to their target customers, giving them a sense of belonging in a community.
You can also create a product catalog or post pictures once in a while to stay connected. However, an about us page should only have a corner dedicated to this purpose.
Building an impressive website with the About Us page and other essential elements is one of the steps to start your own business quickly. If you would like more information about the next steps, check out this video I have created.
Go with the current flow.
Showing off your ancestral journey of the business is a good idea, but don't ignore the present happenings. The flow of the timeline must mention the yearly growth and development.
Remember not to share irrelevant information as it might confuse the customers to the point where they may look somewhere else for a more focused solution.
When you are describing your business or workflow, do not exaggerate anything. Moreover, never highlight weak projects that might make you lose potential customers.
You should highlight the essential features and business brands with success stories. Incorporate the target audience by sharing their reviews on the about us page.
Showcase your business model
For some businesses, the model is the winning criteria. Their unique value proposition is also the best selling point on the about us page. But the question arises, what and how to do it? Here are some ways to make your business model a win-win for all.
How do you cut the intermediaries?
Explain why your business is environmentally friendly?
How do you pass the savings to the customers?
What is the source of the products or raw materials?
What is the breakdown of your revenue?
How do you treat your employees?
There are plenty of other ideas that you can incorporate into your business model. Furthermore, if transparency creates a successful model, it is better to introduce it immediately. You can present some infographics and charts throughout your about us page to help better convey your message to your audience.
Integrate photos and videos
Another exciting aspect of an about us page is integrating business photos and videos. Add variety and breakups to the page along with the text.
You can start with high-quality behind the scene photos. Tag them with the timeline and create hype for the customers. A constantly changing timeline gives new insights and updates, many famous companies regularly update their about us page to keep the customers coming back for more. Keep this factor in mind when learning how to write an about us page for your business.
Create social media links
Your about us page is a direct funnel to the other websites or social media accounts you own. You can easily direct the audience towards affiliate pages, Facebook, LinkedIn, or Twitter through the about us page.
You will not only expand your business by capturing potential clients but get a wider audience for promotion, there are many international markets where your business can get a boost.
Call to action
The call to action is the most motivating factor that will engage your audience in your business. It creates a link between the lead and the conversion. The CTA will motivate and prompt people to take immediate action, essentially turning interest into sales.
Moreover, some people want to see the CTA at the end of the page. Many people depend on it, and if it is missing, they might lose interest. A CTA is the last defense of your business and creates a sense of urgency to seal the deal.
A rookie mistake can drastically drop the numbers, so be sure to create an excellent ad copy that shines among the rest. Remember that knowing an about us page for your business is as critical as the CTA.
Here are some examples of effective CTAs.
Sign up for our catalog
Schedule a free consultation
Learn more about the product
Buy while it lasts
It's never too late to click on it
Have a free newsletter delivered right to your email
Introduce your team
Introducing a human interface to the business will help your business shine. It would be best to communicate the company's culture to the customers to make an emotional bond. It's a good idea to introduce who is working for your business. If you're a solopreneur or a startup, for example, be sure to include that on your about us page.
If you run an enterprise, then introduce critical personnel. Share your brand and story along with the journey of your business. Making a human link to the customers eliminates the chance of becoming near to AI.
Please keep it simple
It is advisable to keep the about us page simple. All types of customers scroll through the page, and the information must cater to everyone's needs. The about us page needs to have enough information to have a special effect. So keep it short and straightforward, as no one will often read long chores.
If you have too much information, post the most important first. Avoid unnecessary details, what might be necessary and important to you, might not be for others. Once you have delivered your introduction and story, post videos and images to keep the readers engaged and equipped with the knowledge to make an informed decision.
Credentials and awards
There is nothing better than showing the audience's credentials, certifications, and awards. Include all of these in your about us page as it will significantly impact the sales pitch in a positive way.
All these certifications are proof of your excellent work. It entails that your business is genuine and has great potential for everyone who becomes a part of it. The testimonials by customers will attract more customers as well.
The about us page design
It is a fact that people generally quickly scroll through the page rather than reading every word. If the page design looks appealing, they will resort to reading more rather than navigating away from your site. Create charts, real-life pictures, and videos to make the page and design more enjoyable.
The more authentic and up to the standard, the more people will stay on it for more than a minute. Include business value propositions, values, goals, and a corporate resume into the design. Tempt the readers with some innovation, features, and competitions that your business has had success in. Do not forget to add a charitable component if you have any.
Do not forget the SEO
The about us page is like any other web page on the internet. It will not automatically show up if the customer doesn't know about it. You need to make sure that your company's page climbs the ladder faster and is on the top of the search in no time. For this, use relevant keywords and optimize your pictures and videos. Moreover, make sure that your page structure and text are google friendly. Most importantly, please keep it simple and readable for all.
Do you have an about us page for your business?
If you are still wondering what type of about us page structure you should use, you do not have to worry. Ask the experts in your team or contact other companies and freelancers that can carry out the task in no time.
Moreover, there are many about us page designs available over the internet that you can look at for inspiration. It is advisable not to use the same but create a unique design that is appealing to your target audience. You're on the right track if you have a view and know how you want to arrange your information.
Conclusion
You can reach your next milestones faster than you thought with the help of an effective about us page. You can't go wrong with a great about us page, but you risk losing a lot of customers if you don't have one. You should make it a priority for yourself to take the time to understand how to write an about us page for your business.
You may find interesting as well our free library of business templates. There you will find every single template you will need when building and scaling your business completely for free. See it here.
Keep in mind that in fundraising, storytelling is everything. In this regard for a winning pitch deck to help you here, take a look at the template created by Silicon Valley legend, Peter Thiel (see it here) that I recently covered. Thiel was the first angel investor in Facebook with a $500K check that turned into more than $1 billion in cash.
Remember to unlock the pitch deck template that is being used by founders around the world to raise millions below.
Access The Pitch Deck Template
Your email address is 100% safe from spam!
Facebook Comments