It's time to fill that vacancy in your organization, and you might be feeling the pressure to find someone with all of the necessary skills and experience. Is it possible to tell they are the right hire from a single interview? It is feasible if you spend enough time preparing for the interview and ask the right questions.
You shouldn't just consider the candidate's qualifications and expertise but also how they think. This requires the use of both closed-ended and open-ended questions. Other types of questions can provide you with even more detailed information to aid in your hiring decision.
This is your opportunity to see if the applicant is a good fit for the role, your team, and your company. However, you can only get that insight if you know what questions to ask.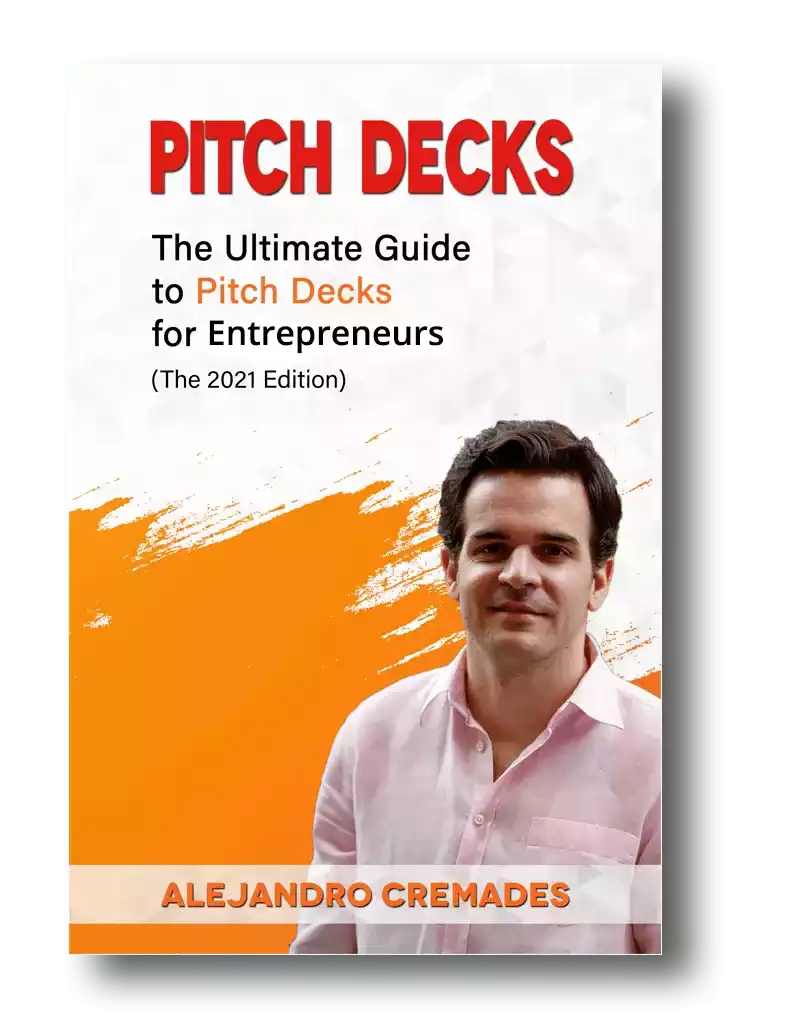 *FREE DOWNLOAD*
The Ultimate Guide To Pitch Decks
Here are 13 of the best interview questions to ask
What one skill makes you the best candidate for this job?
While factors such as culture fit are vital, your priority should be to identify someone who has the essential cut-and-dry qualifications for the position. This is why this type of question is so crucial.
Not only will you learn more about what that candidate perceives to be his main competencies, but you'll also be able to ensure that he has a thorough understanding of the role's responsibilities. For example, if he boasts about a skill that is impressive but completely unimportant, it's a warning sign that you aren't on the same page about the job's main responsibilities.
What about this job most interests you?
Skills may be taught, but one quality that cannot get taught is enthusiasm. When an applicant is genuinely enthusiastic about a position, it usually converts into exceptional performance and a longer tenure with your organization.
Ask the candidate about what drew them to the position in the first place. What excites them the most about the possibility of working there? This will confirm their understanding of the role's responsibilities and allow you to determine which areas of the position most interest them.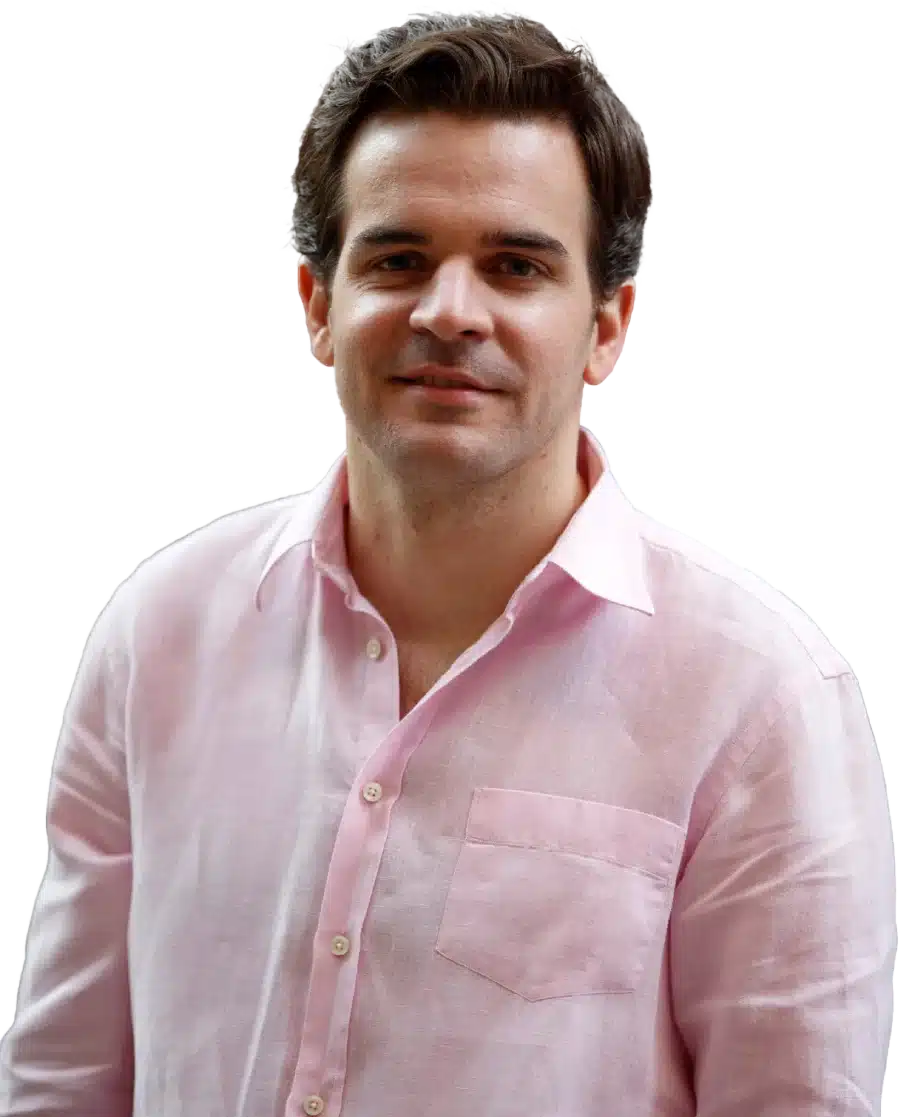 See How I Can Help You With Your Fundraising Efforts
Fundraising Process : get guidance from A to Z.
Materials : our team creates epic pitch decks and financial models
Investor Access : connect with the right investors for your business and close them
What is one skill you'd want to improve, and how do you intend to do it?
If you've depended on the outdated "what's your biggest weakness" question, then try giving this one a shot instead. You can turn things around by emphasizing growth areas rather than asking candidates to bring out their weaknesses.
Furthermore, the second part of this question allows the candidate to redeem themselves by describing how they intend to grow and develop within their profession.
What is your proudest professional achievement to date?
Applicants arrive for interviews to dazzle you. So there's a reasonable probability that the candidate has a few huge accomplishments up their sleeve.
Asking the applicant what in their professional past they are most proud of, whether it's an award, a qualification, or a large project that went remarkably well, will give you a clearer understanding of where their true strengths lie.
Moreover, this question allows them to elaborate on what they enjoy, which can help to calm their anxieties and increase their confidence heading into the rest of the interview.
This type of Wow factors on the CV is something that investors will be looking after closely. Keep in mind that in fundraising, storytelling is everything. In this regard for a winning pitch deck to help you here, take a look at the template created by Silicon Valley legend, Peter Thiel (see it here) that I recently covered. Thiel was the first angel investor in Facebook with a $500K check that turned into more than $1 billion in cash.
Remember to unlock the pitch deck template that is being used by founders around the world to raise millions below.
Access The Pitch Deck Template
Your email address is 100% safe from spam!
What's the first thing you would do if you got hired for this position?
This is an excellent question to ask in a later interview round when you narrow down your final choices, and it works for various reasons. For starters, it's another chance to make sure the candidate understands everything expected of them in that role. Second, it allows you to gain insight into their priorities. What, in their opinion, should be at the top of the agenda for that position?
Lastly, a question like this allows you to go beyond the generalizations that often accompany interviews and gain insight into how that prospect would function in that position.
Can you give an example of a time when you overcame a difficult situation?
We know how behavioral interview questions can terrify most potential hires. However, that doesn't negate the fact that they're efficient for you to learn more about how that person's experience translates from paper to reality. It's a common question, and with good reason.
Starting a new job is not an easy task. Even once they have started the position, they will occasionally run into some hurdles, whether it's a disagreement within their department or a task they're not sure how to begin.
Understanding how that person deals with, and, more crucially, approaches difficult situations will help you find the best candidate for the position.
What do you like to do while you're not at work?
This question isn't commonly asked in interviews. However, keep in mind that you're hiring a person. You want someone who can connect with you and your staff, not a robot unable to form bonds, have common interests, or establish relationships.
If you're hesitant to ask this in the official context of an interview, bring it up in a casual conversation before or after the interview. You'll be able to engage with that person on a deeper level, as well as gain a deeper understanding of their motivations.
How would you describe your ideal working environment in three words?
It's beneficial to ask the candidate what their preferred environment is to ensure that you can find somebody who will survive and flourish in your current culture.
Maybe they prefer a quieter workplace with a lot of focused work. This could generate some tension if your workplace is fast-paced and high-energy. Or perhaps they say they prefer structure and predictability, both of which are lacking at your relaxed business where everyone has multiple roles.
This question will ultimately assist you in determining whether or not that person would feel at ease in the office culture you've already created.
What is the reason for leaving your current employer?
Is your job opportunity a solution to the factors that made them unhappy in their previous job, such as lack of professional growth or management issues? If that's the case, make a point of highlighting those advantages. However, be wary of applicants that have unreasonable expectations.
Nobody likes to appear as though they're slamming a former boss or employer. Therefore, this is a difficult question for candidates to respond to.
Posing this question can provide more information about that person's professional background and help you recognize any warning signs, such as whining continuously about their employer. This could indicate that the applicant isn't suitable for the position.
In five years, where do you see yourself?
A job seeker with professional aspirations and ambitious goals is valuable. Find someone that is enthusiastic about their job and has defined goals, and highlight how your company may assist them in accomplishing that goal. Finding a candidate who is motivated in advancing their career and sees potential with your organization improves the likelihood that they will be satisfied in the long term.
Could you explain how you manage tight deadlines?
Is there a lot of pressure on your staff to meet deadlines? Do you require someone who can operate efficiently and accurately under duress? If you ask this question, you'll get an idea of how they deal with stress and whether or not they can follow the speed of work at your company. You may also question whether they've missed a deadline and, if so, how they dealt with the matter.
What would your former or current boss say about you?
This can help you determine how the person got along with previous managers, whether they were reliable or productive, etc. But you must also keep in mind who you are addressing your question to. Checking references is necessary, as the response will be their interpretation of what the boss may have said. Get a contact list and call former employers to see how they compare to the candidate's views.
Creative and unexpected questions
This area of questioning is often used by employers to evaluate if a potential employee can think outside the box. You might be able to understand more about a candidate's creativity and thought processes. If you don't approach these interview questions thoughtfully, you may come across as unprofessional and bizarre.
Examples of outside the box questions include:
How would you describe this job to a 6-year-old based on what you've learned so far?

If a movie about your life were made, who would play the lead role?

Where would you go if you could only go back in time once?
Interview questions you should avoid
Leading questions get asked often in interviews and should be avoided altogether. Additionally, there are illegal questions that a hiring manager should never ask anyone in the workplace, including a candidate.
Leading questions
Leading questions get posed in such a way that the response is obvious. Avoid these questions as you're likely not getting honest answers and only hearing what you want to hear. Examples of leading questions: 
I'm sure you're great at setting long-term goals, right?

This is the job you want the most, correct?
Illegal questions
Illegal job interview questions ask prospective hopefuls for details that could be used to discriminate against them. Asking for information about these topics can lead to discrimination charges, a probe by the Equal Employment Opportunity Commission (EEOC), and a lawsuit if the problem cannot be resolved.
However, these questions can be asked if it pertains to the job they've applied for, such as working legally in the country, what degrees they have, etc. If you're unsure about a question, visit the EEOC website for more information.
Questions that may be illegal include:
Information regarding the candidate's address

Their age (unless the job entails selling alcohol)

Their arrest record

Disabilities

Credit inquiries

Citizenship or national origin

Family status

Financial status

Their height and weight

Marital status

Pregnancy

Race or color

Religion or creed

Organizations they're members of

Military service

Genetic information

Employment, such as current salary in some states

Emergency contact name (should only be provided after employment is confirmed)

Availability

Personal information

Relatives

Sex, orientation, or gender identity
Tips for conducting an interview
Here are a few tips for you to keep in mind next time you conduct an interview:
Pre-screen interview questions can be included in your interview process
Be selective early on where pre-screen questions are included in the first stage of the application process. You can save time and effort by screening applicants before inviting them to an interview.
Pay attention to warning signs early in the interview process
Before the interview begins, your prospect will give you plenty of clues about the type of person and company representative they will be.
Do they answer the phone politely and professionally when you call to schedule an interview? Are they professional in their responses when you email them?

When you meet them in person, do you get the impression that they're confident and approachable?
Remember to keep track of your interactions with candidates outside of the interview so you'll be able to refer to them again at a later time.
A 15-minute phone interview can go a long way
Screening a candidate with the relevant interview questions takes only 15 minutes to help you find and recruit a suitable fit. Even so, the cost of a poor hiring decision well surpasses the 15 minutes it takes to learn more about your company's newest representative.
Conclusion
To really zero in on the ideal candidate for that available position, ensure you ask the right questions.
Although there are many interview tips available, you should have questions outlined beforehand to help you obtain the most valuable information from that brief conversation. So keep these interview questions close by, and you'll be that much closer to finding the perfect match.
You may find interesting as well our free library of business templates. There you will find every single template you will need when building and scaling your business completely for free. See it here.
Facebook Comments