How to get an investor for your startup? Funding is the financial fuel a business needs to support its business operations. An investor is someone who is willing to provide that financial support in exchange for a return on using their capital in your business.
Depending upon the stage your business currently stands at, this investment may come from different sources and types of investors. That is because the amount of funding a business needs can change drastically as it grows.
If you are a business owner trying to find investors, then you certainly aren't alone. There are thousands of startups and larger businesses alike that seek funding from investors each week. This can make it challenging to secure funding from investors as they have more investment opportunities competing for their money than there are investors.
With that said, if you know where to look, and how to communicate with them, your chances of getting an investor increase significantly. In this article, we will explain how a business can get an investor that is willing to invest in their business, product, or idea; so keep reading.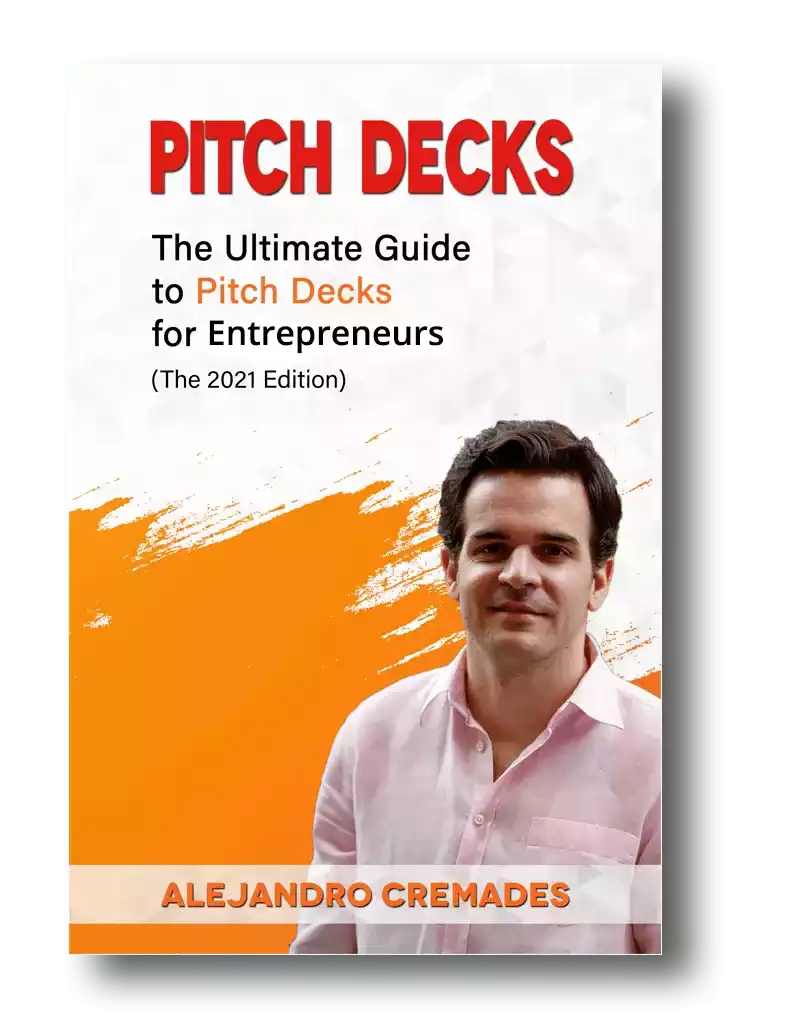 *FREE DOWNLOAD*
The Ultimate Guide To Pitch Decks
Here is the content that we will cover in this post. Let's get started.
Who exactly is an investor?
Investors come in many forms, including startup accelerators, Wall Street banks, VC firms, and family and friends. Many of these individuals and institutions buy long-term strategic positions and hope that the value of their assets will go up over time.
Investors aren't all the same. They have different amounts of money, different styles, different preferences, and different durations for when they expect to see profits. For example, some investors may prefer low-risk investments with steady returns, like bonds and blue-chip stocks. Others embrace alternative investments like crypto and private equity.
Some investors are prepared to take on more risk in order to make more money. These investors might put money into new businesses that are just getting started, even though they have to deal with many challenges and threats every day.
Investors can put their money to work as debt investments, equity, or a combination of both.
When an investor invests in equity, they buy a piece of a company's stock. The investor makes money if the stock pays dividends or goes up in value. When the stock is sold, the investor gets to realize those profits.
A business loan is also known as a debt investment. In this type of investment, the business owes the investor a certain amount of money, which it pays back over time with interest. Or which sometimes can be converted into equity and shares. Understanding how funding works is a good first step to learning how to get an investor.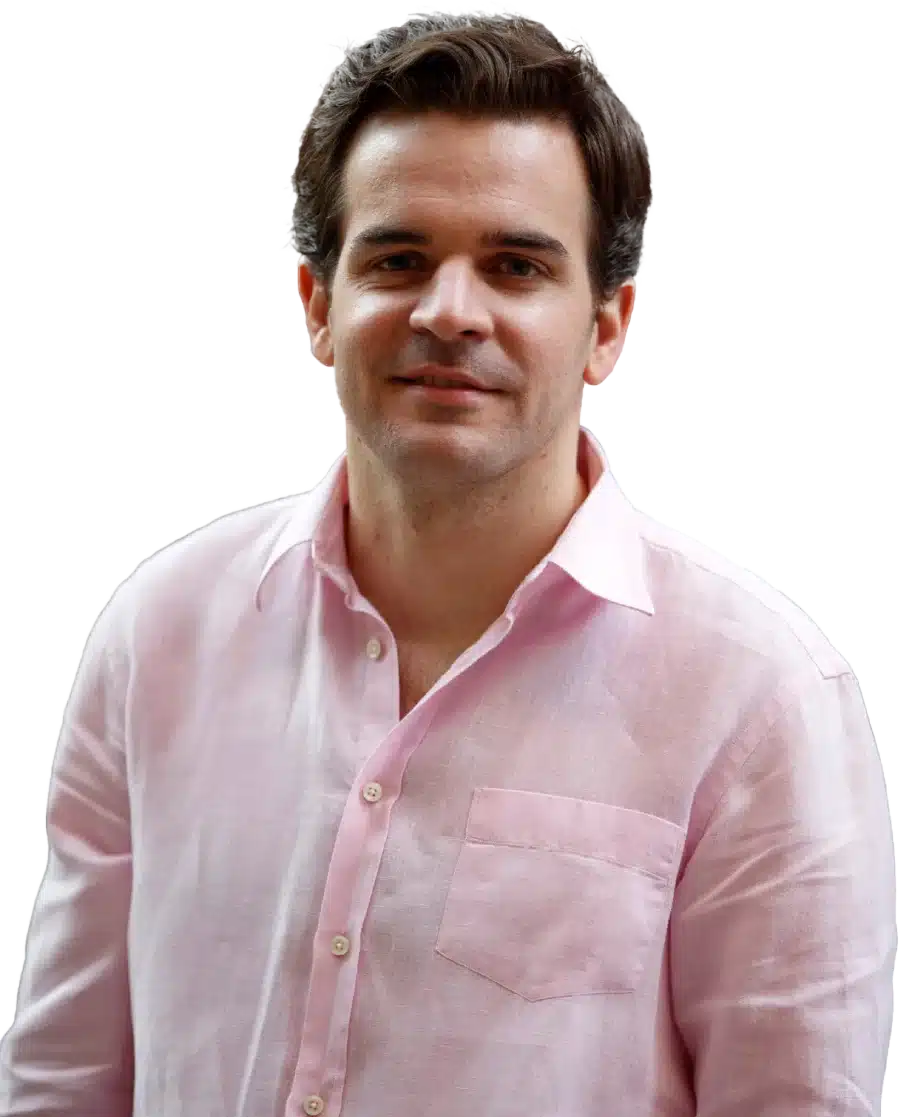 See How I Can Help You With Your Fundraising Efforts
Fundraising Process : get guidance from A to Z.
Materials : our team creates epic pitch decks and financial models
Investor Access : connect with the right investors for your business and close them
How do you get an investor for your business?
As mentioned in the previous section, there are various types of investors that might be willing to invest in your company. However, depending upon the size and stage of your company you will need to look for different types of investors that are willing to invest in companies similar to yours.
Below you will find sources of investment for brand new startups, growth-stage companies, and more mature businesses.
The term startup seems to have evolved over time, with more young companies choosing to stay private longer. It can refer to brand new ventures being launched, as well as those that have been in business for five or more years, that have been growing fast, and may now have hundreds of employees, and over $1B in accumulated funding.
Keep in mind that in fundraising, storytelling is everything. In this regard for a winning pitch deck to help you here, take a look at the template created by Silicon Valley legend, Peter Thiel (see it here) that I recently covered. Thiel was the first angel investor in Facebook with a $500K check that turned into more than $1 billion in cash.
Remember to unlock the pitch deck template that is being used by founders around the world to raise millions below.
Family or friends
This could be the easiest and least expensive way to get money for your new business. Talk with your family and friends about the needs of your business. Choose if you just want a loan, or if you are also looking for a long-term investment or partner.
A loan may be easiest for both parties because most people are familiar with the concept and mechanics. You just pay it back over time with interest.
When someone takes a stake in your business and owns shares, they share the risks with you. You won't have to pay it back in installments like you would with a loan. Investors will only get their money back if your business makes money. Though trading pieces of ownership in your business in the early days can make things a lot more complicated when you go to raise professional rounds of capital from more sophisticated investors later.
Even if you go to family and friends as potential investors, don't think it's a done deal just because you know them. Use your business plan to make a good pitch and tell them when they can expect to get their money back. If your family and friends are going to be your business investors, tell them what could go wrong, and what the worst-case scenario is, so you don't end up negatively affecting your relationship with them. Clarifying these issues is a critical aspect of understanding how to get an investor.
SBA loans
If you need money for your small business, a loan from the Small Business Administration (SBA) may be the answer.
Even though the agency doesn't lend money itself, and can't be considered a direct investor, the agency helps back loans for businesses through other lenders, banks, and financial institutions that the administration has already approved. This backing from the SBA can also mean more progressive terms.
SBA loans with low-interest rates and longer terms are a good option for small business owners who have suffered a lot of physical or financial damage from a disaster or who want to grow their business but can't get money from other investors.
The agency helps in other ways as well. On its website, entrepreneurs can find tools to help them plan, start, run, and grow their businesses, as well as links to free online courses and help in their area.
Crowdfunding Platforms
Crowdfunding is a way for a business to get money by asking a lot of people to invest a small amount each.
This may be done as a donation, debt, or equity crowdfunding.
Crowdfunding lets investors spread their money across many startups or ventures reducing the amount of risk they have to take in one project.
It can be a fun way for people to support a new business or entrepreneur that they care about. Since the buy-in can be very small, it makes it easier for individual investors to get involved and can be a good way to learn about investing in startups. Similarly, startups get to raise funds for their company using a relatively simple model of investment, using an established online platform.
Success in crowdfunding is also a great signal for other larger investors to participate later. So, take the time to understand how to get an investor on crowdfunding platforms.
Banks and private lenders
Like people, businesses can borrow money, and they do so from both strong financial institutions and sometimes private investors.
There are many times when short-term needs can be met with debt capital. Which may take various forms. Including credit lines (or facilities), working capital or merchant advances, factoring loans, equipment financing, or mortgages for real estate assets.
Debt financing is another type of funding to add to your capital stack. When a business borrows funds and agrees to repay them back with interest, it is called "debt capital." A company that wants to borrow money may need to go to a bank to get a loan. The bank then becomes the lender (investor), and the company becomes the debtor or borrower. The bank charges interest, which will be shown on the company's balance sheet along with the loan balance owed.
You could also issue corporate bonds. Corporate bonds are essentially loans that are paid back with interest over time. When you issue a bond, it can be bought by anyone with money who wants a good return on their investment. If your business does well, then those investors will see a great return on their initial investment too.
Equity Investors
A company can raise funds by selling shares of its ownership to investors. This form of funding is called "equity funding."
Private companies can get money by going public through an initial public offering (IPO) and selling their shares to investors, who then become equity holders.
Equity capital is generated by selling shares of company stock instead of borrowing money. If a business can't afford to take on more debt, it can sell more shares to get more money. If a public company needs more money, it can do what is called a secondary offering. Investors in a company can buy either common stock or preferred stock.
Here's the difference between the two:
Common stock
Shareholders with common stock can vote. They are at the bottom of the list when it comes to importance, which means that their shares aren't as important as those of other shareholders. If the company goes bankrupt or has to be liquidated, other shareholders and other creditors get paid first.
Preferred stock
The payment of a certain dividend is often guaranteed on preferred shares before it is paid on common shares. This makes preferred shares unique. In exchange, preferred shareholders may have less control over the company and can't vote.
After reading through this post, if you're ready for some more in-depth information on how to find investors for your startup, check out this video. I have outlined some little-known tips that you're sure to find helpful.
Things to consider when choosing an investor for your company?
Now that you know the different sources of investment and the types of investors that you can get funding from, it is important to know what to consider when choosing an investor.
Here are some important considerations that every company should think about when working out how to get an investor.
Past experience:
You should pick investors with expertise in businesses similar to yours. Their experience makes them useful mentors on top of providing investment.
Your investors should have industry experience. If they've had success in other fields, they may give you business advice that doesn't apply to yours. With experience, they can help your business, especially during the startup phase.
Trust factor:
Your investors should be trustworthy and share your values. It's crucial to find an investor that provides both money and a surety that they won't misuse the information you share with them or abuse their position. Especially if they join your board.
Appetite for risk:
The investors you pick should be tolerant of risks that apply at your stage. Some are okay with very early-stage startups. Others prefer to invest in far more mature and seasoned businesses.
Support:
Successful investors can help you build a profitable business faster, and overcome major hurdles.
Good business investors are helpful and supportive. They operate as a mentor, guiding and assisting you to reach your goals. They give you access to their network and more.
These investors know the ups and downs a business has to endure. They can provide encouragement and knowledge. They'll support, challenge, and advise you to help you grow as a business.
Expectations:
Before choosing an investor for your business, be sure they have reasonable expectations regarding your company's development and ambitions. They should have reasonable long-term profit projections.
Too high expectations can put pressure on your company and cause you to take risks that can derail long-term growth. Or they may force these decisions on you.
Ability to think long term:
Startup investors must be patient. Generating profits takes time. They should look long term and see your company's future. Your financiers shouldn't panic or get worried in case problems arise which are common for startups. Startups go through highs and lows and face high competition. A good investor is calm and accepts that all new businesses have to overcome in the beginning.
Conclusion
The more your business grows the greater its capital needs can be. So by knowing what type of investors you should choose depending on your business's size and stage, you should be able to connect with the right kind of investment to meet your company's financing and operational needs. Figure out how to get an investor and get started in the right direction.
You may find interesting as well our free library of business templates. There you will find every single template you will need when building and scaling your business completely for free. See it here.
Facebook Comments