How to easily raise capital for any startup? What are the best strategies you can use?
Startups need capital. To go big, go fast, and have a big impact, the vast majority of businesses are going to need a financial injection.
Fortunately, there are an increasing number of ways to finance a business from the pre-seed stage through to the exit.
These are some of the easy and innovative ways to fund your venture today. Find those which best fit your company, mission, values, and stage, and get started.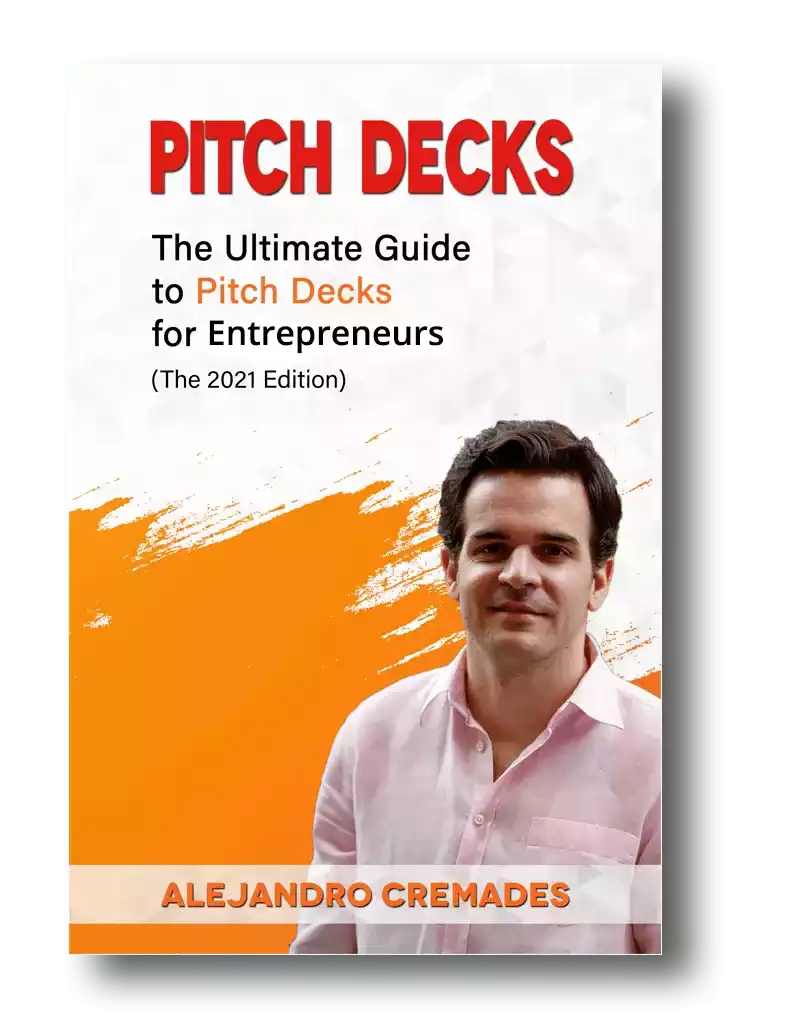 *FREE DOWNLOAD*
The Ultimate Guide To Pitch Decks
Here is the content that we will cover in this post. Let's get started.
The Need To Raise Capital For Startups
It often takes money to make money.
This can be even truer for those entrepreneurs striving to make big breakthroughs and wanting to do the hard things. And who see the need to go big, fast.
Here are some of the most common uses of funds that are needed, and investors approve of in pitch decks.
Funds To Get Started
Most new startup ventures may need a lot less cash than they think, if they operate lean and efficiently, and focus on what is most important.
Others woefully underestimate their startup capital needs and then run out of fuel before they make it.
It is important to put enough money in the bank to make it to meaningful milestones which can enable your company to attract further funding.
Though how it is spent will make all the difference in survival and the ability to thrive.
It is vital to differentiate between the luxuries and vanity spending, versus the basic must-haves when it comes to funding and budgeting.
You probably don't need an office. Though, in some rare cases, you may need enough capital to complete a prototype or MVP.
You'll need to test the market and gain some traction.
Really boiling it down to the most basic and essential items, a brand new startup needs the ability to talk to a lot of customers.
As well as to record that feedback and gain some early sales commitments.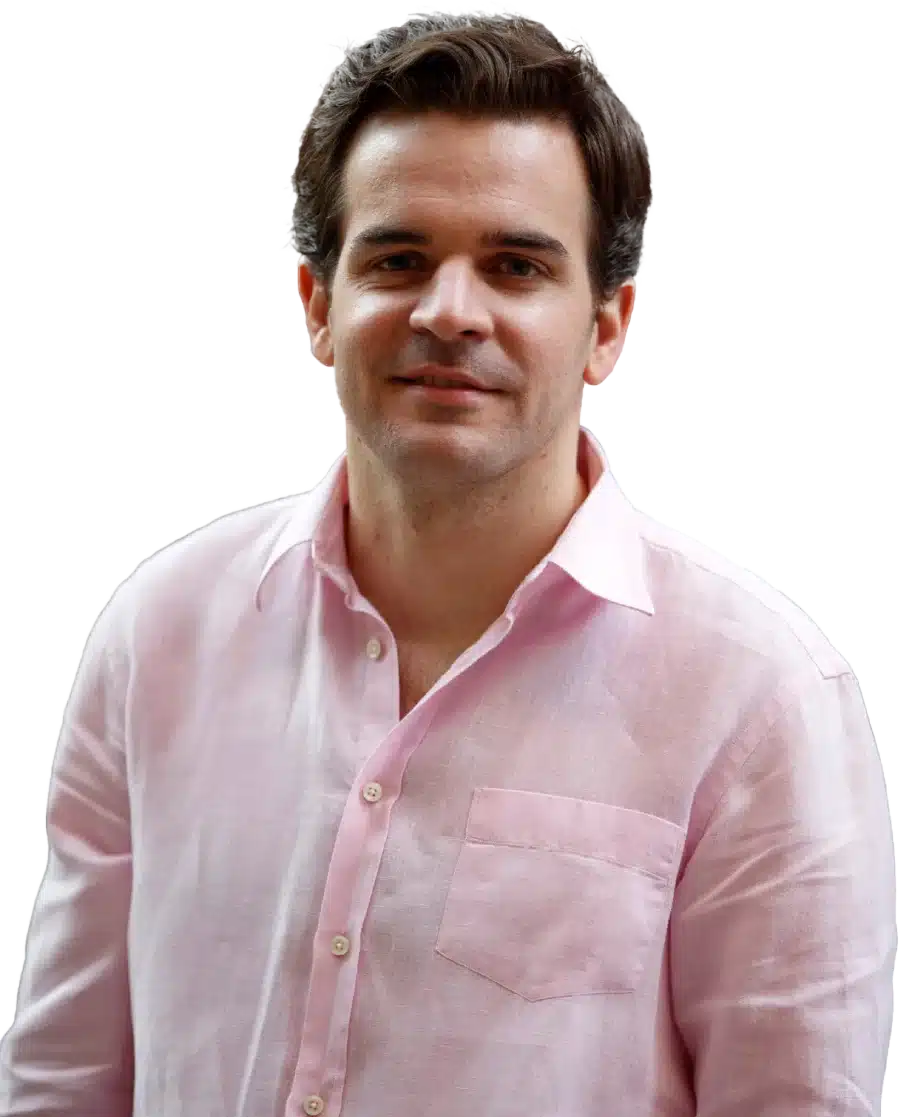 See How I Can Help You With Your Fundraising Efforts
Fundraising Process : get guidance from A to Z.
Materials : our team creates epic pitch decks and financial models
Investor Access : connect with the right investors for your business and close them
Hiring Talent
It is the best team in the space that wins. Investors respect that hiring top talent is important, and a great investment.
Bringing in great talent not only adds technical capability but can also add a lot of critical credibility in the market and with future investors.
There are increasingly creative and efficient ways to attract and retain the best talent.
You can hire a great team without sinking your startup with hefty static salaries and benefits packages, or cheesy office perks.
You may begin engagements on an on-demand basis. Part-time or project-based.
You may offer some form of equity or stock options to increase the value of your proposal.
When figuring out how to easily raise capital for any startup, your workforce should be a priority.
Marketing
Marketing is one of the most vital elements of any business. Without marketing and sales, you don't have a business.
It is also the one area in which technical founders and otherwise brilliant founders are weakest.
Marketing can be used to further establish the vital elements of credibility, brand awareness, and visibility. As well as to start bringing revenues in the door.
In fact, one of your first uses of capital may well be hiring a marketing expert in your domain to handle this for you.
Scaling
Once the kinks have been worked out, and the business model and unit economics are polished, then it is all about scaling your business.
Success often comes down to who can expand, be the most visible, and grow the fastest.
Investors are much more comfortable and excited about giving their funds to proven businesses.
And simply helping to and benefiting from multiplying their success.
This capital may be raised in several stages as you grow to new levels of scale and into new market niches.
Or even acquire other startups ahead of a big exit. So, take the time to understand how to easily raise capital for any startup.
Keep in mind that in fundraising, storytelling is everything. In this regard for a winning pitch deck to help you here, take a look at the template created by Silicon Valley legend, Peter Thiel (see it here) that I recently covered. Thiel was the first angel investor in Facebook with a $500K check that turned into more than $1 billion in cash.
Remember to unlock the pitch deck template that is being used by founders around the world to raise millions below.
Access The Pitch Deck Template
Your email address is 100% safe from spam!
Ways To Raise Startup Capital
There are now a wide variety of ways to raise capital for a startup.
Which is easiest and best, may vary greatly, depending on your stage, type of business, model and industry, and technical expertise.
Your network and current capital to fund your fundraising efforts are other factors.
Here are some of those you may want to begin exploring.
Friends & Family Rounds
Raising money from friends and family is typically the first initial step in raising capital for every startup.
It is an important foundational step. It also happens to be the easiest and most efficient way to raise seed or pre-seed funding. And can provide some of the best possible terms for entrepreneurs.
You don't have to have rich friends and family members to use this fundraising method to get started.
It will perhaps just get you off the ground enough to demonstrate some proof of concept and to develop a fantastic pitch deck.
Later, you can go raise more money from more sophisticated investors.
More than anything it demonstrates that others believe in your idea and trust you enough to give you their money.
If those that know you best aren't willing to bet on you, that unfortunately also says a lot to other investors as well.
Self-Funding Your Startup
The best thing you can invest in is yourself. If you aren't willing to bet your own money on your own idea, then why would anyone else?
This method of funding your startup can also ensure you have the most control, and least outside pressure in those critical early days of your venture as well.
This funding can come from a variety of sources. That may include savings from your salary, a paid sabbatical, cash proceeds from a previous exit, or your retirement account.
If those aren't an option, then you can also begin self-funding your venture via personal credit, including credit cards or personal loans and lines of credit.
Cofounders & Partners
Some entrepreneurs have run a bidding process for cofounders by offering the opportunity to come in as a part of the founding team.
They reach out to talented individuals who are willing to commit the most of their own capital to the venture as well.
With three or four self-funding founders, you can quickly multiply your seed money.
Without taking on business debt or giving up equity to external investors.
There are various ways to partner with others for capital too. These can be silent business partners just providing capital.
Or they may be future customers who want to partner with you to develop your solution and lock in great pricing.
You could consider them when working out how to easily raise capital for any startup.
Crowdfunding
Crowdfunding is no longer a new concept. It has been around in its current forms for over a decade.
Yet, it has also evolved, expanded, and morphed into several different types of platforms and models.
Online donation-based crowdfunding is one of the most mature.
It is a way to not only raise capital and to pay for development but to raise awareness, prove the demand and generate some buzz.
This can be a great stepping stone to other forms of capital raising.
Then there is debt and equity fundraising.
There are different legal provisions that can enable businesses to raise money from the public crowd in small amounts. Or strictly from more sophisticated, accredited investors.
One caveat here is that this type of fundraising can take a significant amount of marketing and legal expense. Be sure you budget for it.
ICOs
Similar in concept to IPOs and crowdfunding, an Initial Coin Offering (ICO) is a way to bring in capital from the public. Or certain qualified investors through the release of digital tokens.
This approach can be used to fund just about any type of startup that wants to dive into tokenization.
It may add another technical layer to fundraising, though certainly has its advantages too.
Well strategized and planned ICOs have proven to be able to raise large amounts of capital in record amounts of time.
Grants, Awards & Competitions
Another way to gain early funding, without having to dilute your cap table and equity ownership is through applying for grants and winning awards through competitions.
These happen on many levels. It can be local, state, or federal grants. Competitions at colleges, or corporate-backed business competitions.
As well as startup-specific coding and business competitions.
In addition to the money, these options can also help expand your network, raise visibility and credibility. And be a great addition to your resume and pitch deck.
These options should feature on your list when exploring how to easily raise capital for any startup.
Startup Accelerators
A growing number of startup accelerators and startup incubator programs have been popping up to offer seed funding.
They also offer other guidance in starting and growing a business.
This initial funding upon acceptance into a program frequently comes in the form of a convertible note.
The program normally culminates in a demo day, during which other investors are present.
It is a great way to get in front of many qualified investors at once and pitch them in an efficient and warm way.
Business Loans
Using business financing can have its advantages too. It is non-dilutive capital.
While there will be repayments, they can be more flexible than you imagine.
This form of funding can come from small business loans, lines of credit, business credit cards, and asset-specific financing. Such as real estate and equipment loans and leasing.
There are also factoring loans and merchant cash advances for those with existing sales and revenues.
Equity Fundraising
This is what most perceive as the traditional form of startup funding today.
This capital can come from various types of investors, including angel investors, angel groups, venture capital firms, and private equity funds.
This is where the largest amounts of capital often come from. Though these investors can also be among the most demanding.
They may specialize in different stages from the Series A to Series C rounds and beyond.
Keep them in mind when figuring out how to easily raise capital for any startup.
Would you like some more detailed information on how to find investors for your startup? Check out this video I have created.
Where To Start With Raising Capital For Your Startup
Begin with analyzing and gaining clarity on your real financial needs for this stage of your startup.
How much do you really need to bring in to get to the next milestone to qualify for more capital?
Then evaluate your network and fundraising options. Which is the best route for you?
Then begin creating your fundraising materials.
This includes your executive summary, pitch deck, specifying a timeline, loading your virtual data room, creating investor updates, and more.
Fundraising Consultants
Before you dig in and start expending money and time, this is a wise time to solicit the help of a fundraising advisor or consultant.
They can help you find the best way to raise the amount and type of capital you need.
As well as to curate the right materials and make the connections you need to the best fitting investors.
Summary
Startups need capital. That is a fact that doesn't change from your initial idea through to exiting the company or liquidating it.
Fortunately, there is now a wide range of different fundraising methods and sources for entrepreneurs and their startups.
Check out these options, and consider enrolling the expertise of a reputable and connected fundraising advisor to streamline your efforts.
They'll provide you with valuable information on how to easily raise capital for any startup.
You may find interesting as well our free library of business templates. There you will find every single template you will need when building and scaling your business completely for free. See it here.
Facebook Comments