What to give an M&A advisor to have them sell your startup? If you are planning to sell your startup an M&A advisor can help you understand what goes into an acquisition and how much your company is worth. They'll also help you prepare for the negotiation process and make sure all of your financials are in order. As well as carrying you through the process to a successful closing, and being prepared to excel post-closing.
It's important to understand what you need to give to an M&A advisor in order to make your company look its best in front of potential buyers, to sail through due diligence, equip them to do their best work, and get the deal closed.
In this article, we will take a look at some of the most important things that you can give an M&A advisor to have them sell your startup.
Remember that mastering the storytelling side and how you are positioning your business is critical when it comes to engaging and speeding up the process. This is done via your acquisition memorandum. This is super important to reach a successful acquisition. For a winning acquisition, memorandum template take a look at the one I recently covered (see it here) or unlock the acquisition memorandum template directly below.
Access The Acquisition Memorandum Template
Your email address is 100% safe from spam!
Here is the content that we will cover in this post. Let's get started.
Description of Your Product or Service
No matter the size of your startup, product descriptions play a key role in your business.
Not only will a powerful product description help your business look more appealing to potential buyers, but it can also help influence a final purchase decision. To help present a product description that will grab the attention of both the M&A advisor and potential buyers, you should:
Make sure that your product description is concise and easy to read
Tailor it specifically to the type of buyer
Focus on how your product fits with your potential buyers' goals.
Describe the benefits of your product over others like it on the market (past, present, and future)
Keep in mind that in fundraising or selling a startup, storytelling is everything. In this regard for a winning pitch deck to help you here, take a look at the template created by Silicon Valley legend, Peter Thiel (see it here) that I recently covered. Thiel was the first angel investor in Facebook with a $500K check that turned into more than $1 billion in cash.
Remember to unlock the pitch deck template that is being used by founders around the world to raise millions below.
Access The Pitch Deck Template
Your email address is 100% safe from spam!
Your Competitors and their Products or Services
An important part of the work that every M&A advisor does is competitor analysis. It allows them to gain an understanding of the competition that they face and how they may better position your business to make it more appealing to prospective buyers.
When conducting competitor analysis for your startup, an M&A advisor will look at the market landscape to determine who else is doing what you do and how they are doing it. In addition to this, they will investigate other businesses that provide products or services that are comparable to yours.
This will allow them to see how well those companies meet customer needs, and what kind of traction they have achieved thus far. The M&A advisor may use this information to better understand whether or not it is the right time for you to sell your business.
They can also use this data to back up valuations, by comparing what others have been valued at or sold their companies for recently. Considering all these services, you might want to think about what to give an M&A advisor to have them sell your startup.
Problems that Your Product Solves
When selling your startup, it's important to make a compelling case for why your product is the best one on the market, why it is needed, and will be.
You should be prepared with specific examples of how your product will improve the lives of your customers, and remain valuable to them. If you can't present this convincingly, then it will be difficult for potential buyers or partners to get behind what you're doing.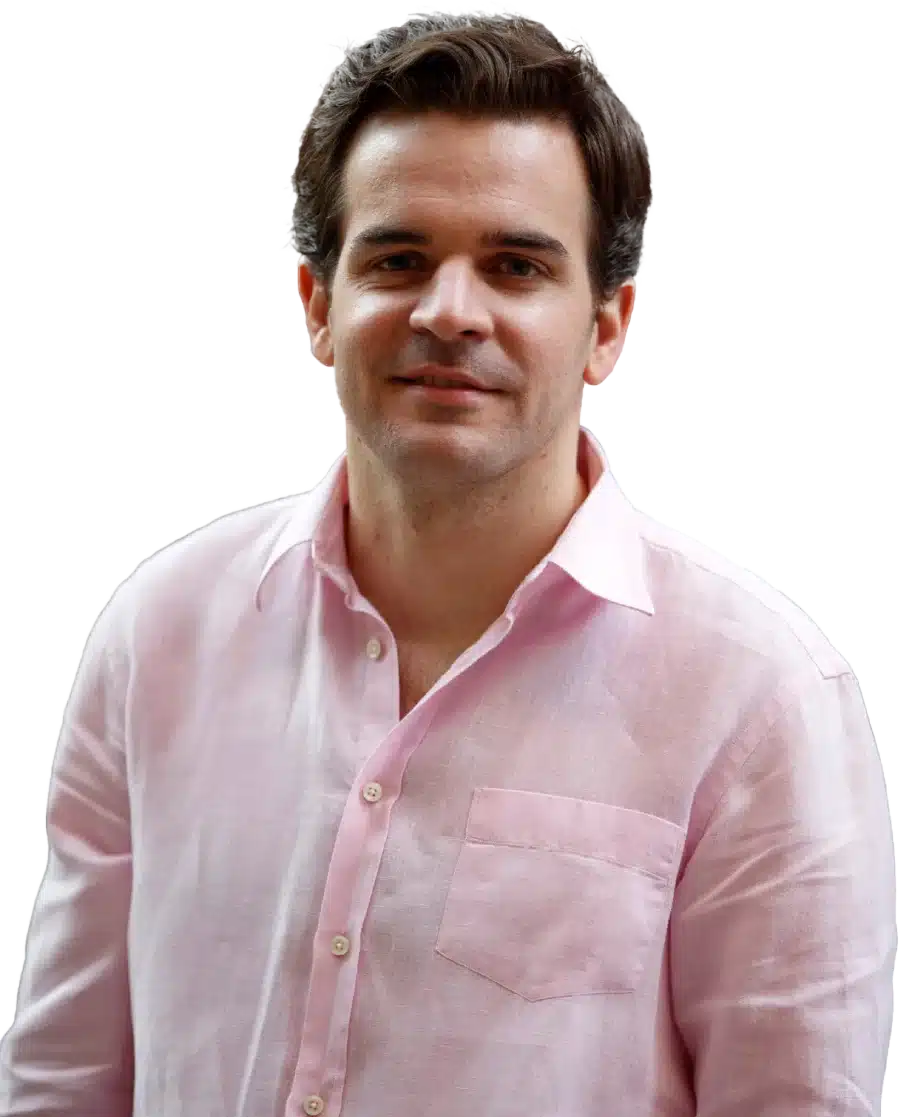 See How I Can Help You With Your Fundraising Efforts
Fundraising Process : get guidance from A to Z.
Materials : our team creates epic pitch decks and financial models
Investor Access : connect with the right investors for your business and close them
It's also important to show M&A advisors how much traction your product has already gained since its launch. If there are already a lot of people using it and talking about it online, then that will help show advisors that there's a demand for what you're selling already out there.
When explaining the value that your product brings, you should show how:
Your product is unique and solves a problem that other products don't solve.
You have customers who love your product and use it every day
People are eagerly paying for it
You have a great team both in product and operations
Financials
One of the first things an M&A advisor will want to see is financials. Sales and marketing, pitching skills, and presentation are all still important here, but this is a business transaction. One which comes down to the numbers.
Just as we saw with Elon Musk's bid for Twitter, things can get derailed when the real figures don't match up with the claims.
This should include historical financials, information on the current financial status of your company, and forward-looking financial projections.
This will give them an idea of how much money your company is making and spending, as well as any projections for future growth. It's important to be as accurate as possible in this document because it will help the advisor determine whether or not your business is worth its asking price.
This section should include all projected expenses, as well as any additional information the M&A advisor/potential buyer might need to understand the company's financial status. This could include details about any major projects in progress, pending lawsuits, customer retention rates, and profits.
List of Key Customers
If you're thinking of selling your startup, you should know that acquirers aren't just going to take your word for the fact you claim you have so many customers, who they are, and how much they really love your product.
They are going to want to verify this data, and speak with your customers too. Even more so when you may have a more limited amount of enterprise customers or partners responsible for large amounts of your revenues.
Some clients provide recurring revenue, while others may be one-time or limited engagements.
Let's take a look at what kind of clients each of these types represents:
Recurring Clients
These are the clients that you have ongoing relationships with and they pay you on a regular basis. They are valuable because they are more likely to buy more products, spend more money with you, and recommend your company to others. Recurring clients help you grow your business by allowing you to bring in cash flow on a consistent basis. Not that retention rates and customer life span are very important here.
One-Time Clients
One-time clients are the clients who hire you for a specific project and then do not take on any additional projects with you again unless there is an urgent need for your services. They usually don't require follow-up work from your company after completing their project.
Limited Engagements
A limited engagement client is a client who has a short-term need for your services. The duration of the engagement is specified in the contract, and once that engagement period has ended, you are no longer liable for any future work unless you agree to it.
It's important to show the M&A advisor which type of client represents which percentage of your revenue so that they can determine how much revenue they might create in the future (customer lifetime value). The advisor can then use this information to help you figure out the true value of your company. Before hiring the right professional work out what to give an M&A advisor to have them sell your startup.
Sales Contracts in Effect
If you're looking to sell your startup, it's important to consider any contracts that might be in effect. In the case of mergers and acquisitions (M&A), this means looking at the contracts that are currently in place, and the contracts that will be in effect for the next two years or more.
The first thing you need to do is make sure you have a complete list of all current contracts, including information on who they were made with, what they cover, when they expire, and how much money they are worth. If there are any contracts that have not yet been executed but need to be signed before the sale can go through, those should also be included on the list.
Once you've done this, you'll want to look at each contract individually and determine whether it will affect your ability to sell your company, or if any changes need to be made before going forward with negotiations.
What liabilities or profits does it create for the next owner? Will they be able to fulfill those obligations after the acquisition?
User Data
When you're selling your startup, one of the most important things for you to know is what kind of user base you have. You need to know how many users you have and who they are so that potential buyers can see where there might be room for growth and how this is a good match for their company. Either by expanding with new types of customers to service, or selling more products to the same target market.
You should include:
1) User statistics
This information will help prospective buyers get a sense of how big your user base is. The user base statistics are a key indicator of the health of your startup. A high number of users indicates that your product is being used and has value in the marketplace. A low number of users could indicate that your product is not as marketable as you thought or that it's just not popular. Fewer customers may present more of a risk.
2) Growth rates
It's important for potential investors to know how quickly your user base is growing. This shows them how popular your product is becoming and how much potential it has for expansion. If possible, include growth percentages over time so that buyers can see trends over time rather than just one point in time.
3) User demographics
Potential buyers want to know how your product works, who's using it, and why they're using it. For example, if you're selling a B2B SaaS company, your buyer will want to know who is using the service and why they're using it. In addition, you should try to provide basic information on user demographics and usage data such as:
Customer age
Customer gender
Customer location
Service/product usage
Customer income levels
Considering that your consultant is going to assist you with compiling all this information, you should think about how to compensate them for their time. So, work out what to give an M&A advisor to have them sell your startup.
Key Employees, including their Compensation and Benefits
Some of the most important assets for an M&A advisor is information about key employees. If you're considering selling your company and want to get the best price possible, it's important that you know who the most important people are in your organization so that they can be included in negotiations.
You should include any employees who work directly with customers, as well as those who manage them. In addition, make sure that managers who are responsible for strategic planning and financial performance are also included in discussions about a potential sale.
Next, consider what skills each employee brings to the table. For example, if someone has made significant contributions to your product development process or marketing efforts, then they should be included in negotiations because their input could have a significant impact on how much money you receive from a buyer.
Finally, determine what each employee's role will be after a sale takes place—will they still be working for the company? If so, will there be changes made regarding their compensation or benefits package? These factors should also be considered when deciding if an individual should be invited into negotiations so that they can provide feedback about how much value their contributions add up to.
It is important to note who will stay on, in what role, any stock options that they hold, and how instrumental they are. Some startups are acquired just for the talent. Founders often stay on for a number of years to earn the bulk of their compensation by proving their forecasts.
You'll need all the assistance you can get with working out employee compensation. Since you'll rely on the consultant for advice, also work out what to give an M&A advisor to have them sell your startup.
When attempting to sell your company, you should know how to put together an investor outreach strategy. While your M&A advisor can help you with the sale, you might want to check out this video I have created. It will help you understand the fundamentals of how to attract investor attention.
Company Culture
Company culture is one of the most important things to consider when you're looking to sell your startup. If it's not a good fit for the buyer, they won't be able to retain your employees and grow the business. The integration will be a beast. Most M&A deals fail due to these integration challenges.
It's important that they understand how integral this is so that they can convince potential buyers it's a match. Talk about your values, how you work, and what might be deal-breakers.
Shareholder Agreements
If you're selling your company, you'll need to have shareholder and corporate agreements in place. These are legal documents that outline the details of how your business is managed.
The shareholder agreement is a contract between the shareholders and the founders of the company. It describes their relationship with each other, including how they'll handle profits and losses, who has voting rights in meetings, and what happens if one partner wants out of the business. These corporate agreements cover things like financial reporting requirements, tax matters, and other business logistics. Including the approval of a sale of the business or its assets.
You'll also want to make sure that any contracts you're entering into have been reviewed by an attorney before signing them.
This information may include:
The names of all shareholders and their shareholdings
The percentage of each shareholder's shares
What happens if a shareholder dies, becomes disabled, or is otherwise unable to continue working at the company
Who is on board with this sale, or not
Conclusion
If you're looking to sell your startup, the best thing you can do is hire an M&A advisor. They'll make sure that your company is 100% set up to be sold, and they'll be able to give you a full picture of what the market looks like and how to approach it.
The most important thing for startups that want to sell is making sure that you know what you need to give an M&A advisor for a successful acquisition. Hopefully, this article has equipped you with that knowledge.
You must also make sure that your company is ready for sale in terms of its financials, operations, and customer base. This means having all of the numbers lined up so that potential buyers can see exactly how the startup makes money, and what it would take for them to be able to make even more money once they buy it.
Selling a startup is not something that happens overnight, it's a process that takes time, effort, and careful planning. By hiring an M&A advisor who can walk you through every step of this process and make sure everything is handled correctly while creating a more efficient and profitable process.
So, plan in advance what to give an M&A advisor to have them sell your startup.
You may find interesting as well our free library of business templates. There you will find every single template you will need when building and scaling your business completely for free. See it here.
Facebook Comments