Exiting a business is not nearly as simple as it sounds, and you should use an M&A advisor to sell a startup. If you are considering selling your business and want to get the best possible deal for it, you will need the assistance of a reliable professional intermediary to advise you and manage the whole process. The primary reason behind this is that a successful M&A process is rarely easy or simple.
Dealing with the process of a merger or acquisition on your own might expose you to potentially very costly risks and mistakes.
M&A advisors are often misunderstood and considered to be brokers or just consultants. However, they can prove to be invaluable in these situations.
If you don't have the help of a professional advisor on your side, a successful exit might be derailed by a number of unexpected risks, expenses, and fine print.
Many owners of businesses are taken aback when they realize that the whole process of merging and acquiring a business is so time-consuming and might take up to a year to complete. The process is also far more involved than often initially thought, with many sellers falling victim to the proverb "you don't know what you don't know." It is always what you don't know, that you don't know that gets you.
Remember that mastering the storytelling side and how you are positioning your business is critical when it comes to engaging and speeding up the process. This is done via your acquisition memorandum. This is super important to reach a successful acquisition. For a winning acquisition, memorandum template take a look at the one I recently covered (see it here) or unlock the acquisition memorandum template directly below.
Access The Acquisition Memorandum Template
Your email address is 100% safe from spam!
Here is the content that we will cover in this post. Let's get started.
You Need An M&A Advisor to Successfully Execute the Transaction
Unanticipated mistakes and setbacks have the potential to quickly reduce the amount of money a seller expects to earn from their transaction. Some have ended up walking away with nothing at all.
Because of this, working with a mergers and acquisitions (M&A) advisor who has gone through the process many times before can more than pay for themselves in terms of the money saved and the amount of time saved by avoiding errors.
To demonstrate why hiring an M&A advisor during a liquidity event like this adds a ton of value to your business, we have broken down ten of the top reasons why you should partner with one throughout your acquisition.
Let's take a look at why you should use an M&A advisor to sell a startup.
1. Helps You Save Time & Energy
A successful M&A deal may take 1,000 hours of work to complete. Is it possible for you to take a 1,000-hour break from your business?
The M&A process normally takes months to complete, involving huge data gathering, extensive research, numerous conference calls, and several meetings. Owners who attempt to do it independently are often weighed down by the amount of time and energy required to do all of the work.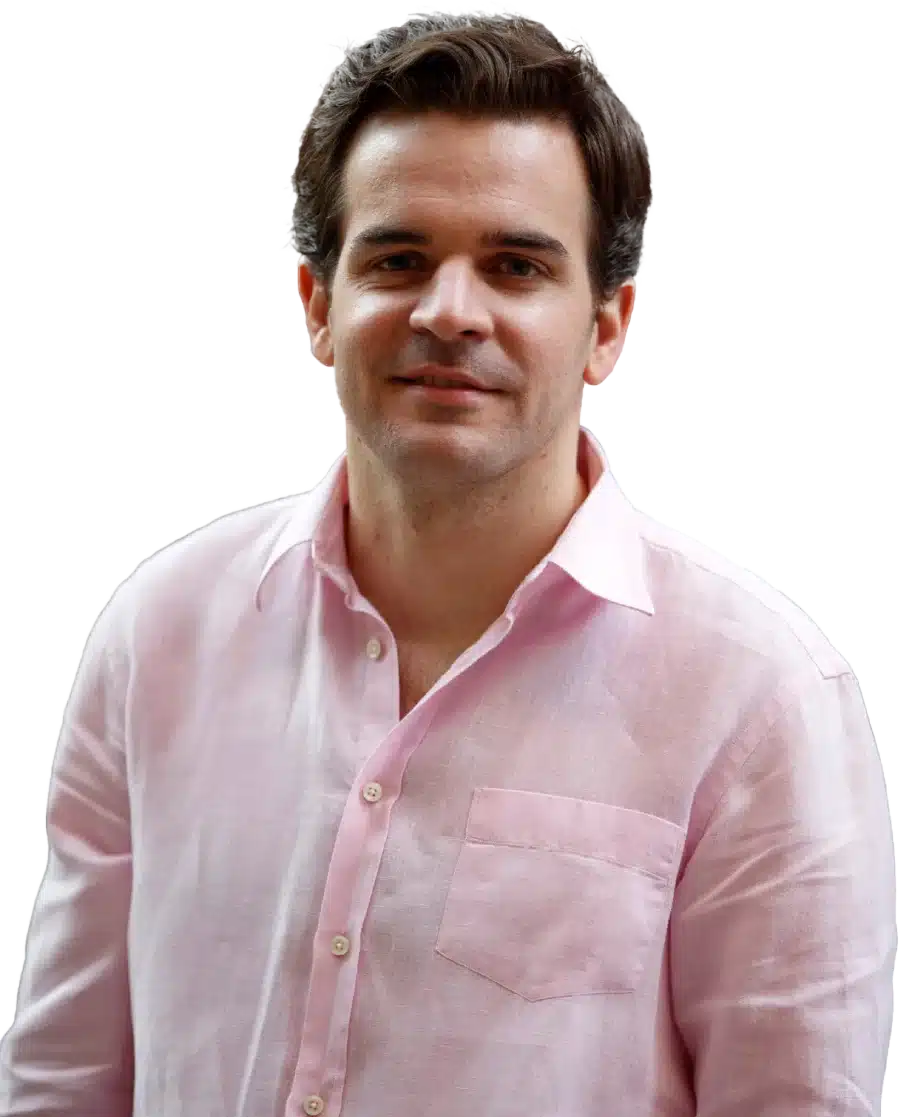 See How I Can Help You With Your Fundraising Efforts
Fundraising Process : get guidance from A to Z.
Materials : our team creates epic pitch decks and financial models
Investor Access : connect with the right investors for your business and close them
The company's day-to-day operations are often harmed due to this distraction, thus lowering its value. The months when you are running a merger and acquisition transaction are the worst period for any business to perform poorly. You don't want to end up in a cycle of renegotiations, or to have the transaction fall apart, only to realize your business is now a disaster.
An M&A consultant will manage the entire process by facilitating all of the major tasks that are associated with the transaction, saving the founders from an untold amount of stress. An M&A advisor can quickly help the owner to focus their attention on their business while also reducing the danger of devaluation during diligence. M&A advisors add value beyond simply finding a buyer. Yes, finding buyers is crucial, but it only accounts for a small part of the effort of the whole process. Finding a buyer is one thing; closing the transaction is another.
One of the most critical aspects where an M&A advisor helps you is by showing you how to value your company. That's how you can be assured of getting the right price for it. Check out this video where I explain in detail how it's done.
2. Brings in Credibility & Information Balance
When a business owner without M&A experience sits across the bargaining table from bankers and acquirers with extensive understanding and practice in executing M&A transactions, the seller is immediately at a disadvantage. You're outgunned and will be outplayed due to your lack of expertise, which will cost you money. The acquirers and investors sitting in front of you will be extremely skilled with vast experience in acquiring businesses while you are selling a business for the first time.
You might pull it off, but your end result will be far poorer than it could be. Which may present legal risks if there are other shareholders who don't believe you are getting the best deal.
In addition, many lower middle-market companies lack comprehensive financial and operational data, making it difficult for purchasers to understand the company and allocate prices properly. Because buyers cannot fully assess results without this information, the lack of openness causes a credibility issue.
Hiring a mergers and acquisitions expert removes the uncertainty and levels the playing field. Sellers that seek help from an M&A advisor not only have an individual that is skilled at closing deals, but they also have a master in negotiating business-associated matters by their side. They will efficiently package your company's material and maintain transparency to avoid credibility concerns. Better bargaining and knowledge will boost the total valuation and the likelihood of the deal completing. That's why you should use an M&A advisor to sell a startup.
3. Assists in Proficient Due Diligence
Quality of earnings, asset valuation, human resources, legal, and risk are some of the main focus areas in the due diligence process. Buyers need a lot of information to ensure the asset they're buying is what they think it is. This process takes a lot of concentration on detailed areas and time, so it's practically impossible for a business owner to do it alone. Along with the science of having accurate and thorough data, there is also an art to presenting it.
If you try to do it alone, keep in mind that your buyer will likely hire top-tier agencies to conduct due diligence. It is another area where there is an imbalance of information and experience, so having an experienced advisor to assist you throughout the procedure is essential.
M&A advisors facilitate the due diligence process and are familiar with dealing with requests. They'll help organize the data, present the information and respond to any queries. The most common reason for renegotiating is due to problems that were discovered during due diligence. Nobody wants their deal to be re-traded; therefore, having an M&A advisor oversee the due diligence process reduces the likelihood of this happening.
4. Mitigates Risks
Delegating your startup's sale process to an M&A advisor with financial experience will improve the chances of a successful deal. They will ensure that purchasers are qualified and serious. Advisors are adept at evaluating offers allowing the business seller to distinguish bids derived from criteria other than price (such as term specificity, various clauses, and certainty of closing), thus reducing transaction risk.
Advisors specialize in deal execution and can reduce the risks of running the process on your own by doing the following:
Serving as a sounding board for internal M&A discussions with workers, stakeholders, and customers.
Analyzing and presenting data and information to buyers clearly and concisely.
Increasing buyer competition.
Putting the appropriate resources in the right place at the right time before beginning due diligence can help you steer clear of renegotiations, red flags, and the deal-breaking apart.
Negotiating essential conditions of the transaction to ensure that it is reasonable, clear, and satisfactory for all the parties.
5. Leverages Existing Connections
As you want to get the most out of your mergers and acquisitions agreement, you should consider the social tool kit of an M&A advisor. Whether you want to conduct a broad search or a more focused buyer search, an advisor's existing relationships significantly add value to your M&A deal. They are in contact with many potential buyers and know their interests and behaviors. Thus, if you use an M&A advisor to sell a startup, they can create a competitive environment of sale and efficiently market the deal to grab the attention of existing contacts.
An industry-specific M&A advisor can understand and effectively position complex organizations, assuring a tailored buyer list that is shaped by their experience.
6. Helps You Save Money
Outsourcing the tasks of an M&A deal is a wise investment decision for your business. M&A advisors may charge a combination of retainers, hourly, or success fees.
One of the main benefits of using an M&A advisor to assist with the transaction is to maximize the value. When a corporation runs the process on its own, it's more likely to close a deal that leaves money on the table, has unfavorable conditions, or doesn't fully realize the company's potential.
Moreover, by failing to hire an advisor to correctly provide information, develop a procedure, and de-risk transaction dynamics, business owners and managers risk endangering the entire M&A deal.
Just a few lines of text in an agreement can end up costing you billions.
7. Experts in Merger & Acquisition
Bringing on an advisor with vast knowledge and experience in selling businesses is critical for successfully selling your startup. They are laser-focused on every step of the procedure from beginning to end to ensure that the proper steps are taken to move the transaction forward. Advisors are responsible for closing transactions and can commit all of their attention and efforts to the whole M&A process, drawing on their vast experience, industry relationships, pattern identification, and a dedicated team. They keep an eye on buyers' appetites, market trends, and a wide array of important metrics, which helps complete the deal successfully.
Advisors can bring enormous value in various areas, including managing connections and effective interactions, sharing information and analysis, and the timing and processes of the transaction. Experts understand how to pull the right levers at the right time to minimize transaction risk and maximize competitive dynamics. They can also act as interpreters, assisting you in understanding regulatory regulations and financial jargon depending on how engaged you want to be in the process.
8. Assists in the Non-Transparent Private Market
The middle market and privately held businesses have an opaque market. Because mid-sized businesses have no unified market or stock exchange, every merger or acquisition must occur "off-market." The issue is that neither the buyer nor the seller has complete market transparency while navigating a deal. There is very little public information available to assist you in precisely determining the value of a business. There is no one data bank that all corporations can use during the M&A process, such as looking at similar transactions involving other companies in your industry. Purchase prices are rarely publicized.
Furthermore, business owners have limited access to a pool of qualified purchasers, which results in difficulties in achieving the best price possible for their business. This is why you should use an M&A advisor to sell a startup, as they have access to a wealth of market data and a broad pool of potential purchasers. All of this will help you increase the value of your exit.
Keep in mind that in fundraising or selling a business, storytelling is everything. In this regard for a winning pitch deck to help you here, take a look at the template created by Silicon Valley legend, Peter Thiel (see it here) that I recently covered. Thiel was the first angel investor in Facebook with a $500K check that turned into more than $1 billion in cash.
Remember to unlock the pitch deck template that is being used by founders around the world to raise millions below.
Access The Pitch Deck Template
Your email address is 100% safe from spam!
9. Assists in Having a Proactive Approach Instead of a Reactive Approach
An M&A advisor sees every possible conclusion of a business sale. They collaborate with you to identify your goals and what you need from this deal. They assess your personal needs and contrast them with what the market can offer.
If you use an M&A advisor to sell a startup, they assist you in determining the business's growth prospects and opportunities. Because financiers and business acquirers compensate for the would-be prospects of the business, knowing where the company can go is critical to getting the best price. When an acquirer calls, they're looking to see if you meet their requirements. However, if you move toward the market proactively, you're explaining the market where you fit and why you're valuable; it's an entirely different conversation.
Rather than reacting to individual demands, you are in control and allowing buyers to take part in the sale process. That is how you typically raise the value and negotiate better terms. Thus, you're in control because you understand what you want and need, and why the company supports the exit end you want.
10. Supports You during This Emotional Process
The process of selling your life's work is quite emotional. You've worked hard to get your business to the heights it is at now, an M&A deal is a huge life changer. With a transition like this, you have to manage your emotions throughout the whole journey. Owners who try to negotiate themselves are often deluded by passion. You can rarely take an objective look at your business and its worth in the overall market as the owner. When all of the weight is on your shoulders to complete the transaction, you get significantly more exhausted with the process. When owners try to do everything themselves, the sheer volume of meetings, administration, due diligence, and legal difficulties fall on their shoulders. When it gets too much, the bargain falls apart.
An M&A advisor is your tenacious champion, providing the support and objectivity required to close a deal. They will negotiate on your behalf, utilizing their extensive knowledge to obtain the best possible offer. They will also help with the successful closing of the deal, freeing the owner of the burden of doing everything. Resultantly, you'll be able to be more objective, thus increasing the likelihood of a successful sale.
Conclusion
While these are ten of the top reasons why you should use an M&A advisor to sell a startup. They can help business sellers who otherwise would face issues when attempting to sell their business independently, they may also find many other complexities and nuances to count. You don't want to attempt to transition your life's work independently.
It's a long, challenging, and emotionally draining journey. Therefore, having an experienced M&A advisor guarantees that you will get the most out of your investment and get the results that you want. Unexpected errors and glitches in the process might quickly reduce a seller's expected profit.
That is why employing an M&A advisor who has gone through the process many times before pays for itself in cost and value, it also minimizes the chances of making mistakes. Therefore, having professional advice to ensure that you get the best deal is well worth the money that you invest in hiring an M&A advisor.
You may find interesting as well our free library of business templates. There you will find every single template you will need when building and scaling your business completely for free. See it here.
Facebook Comments