Sean Duffy has already raised hundreds of millions of dollars for his enterprise health company that is blending technology, behavior science, and medicine together. 
On the Dealmakers Show Duffy talked about providing virtual care, innovating in the rigid and highly regulated US healthcare system, making sales at the enterprise level, managing boards, and leadership.
Listen to the full podcast episode and review the transcript here.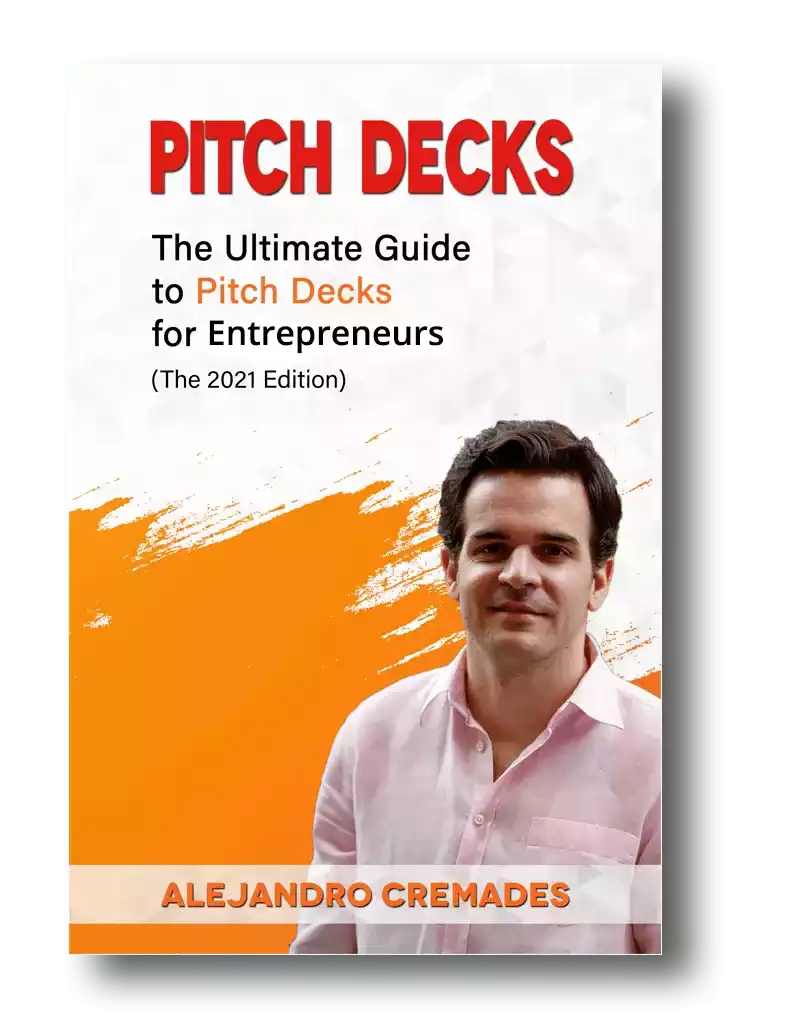 *FREE DOWNLOAD*
The Ultimate Guide To Pitch Decks
Here is the content that we will cover in this post. Let's get started.
Combining Tech & Medicine
Sean Duffy was originally born and grew up in Colorado Springs. A place with beautiful outdoors, which was balanced by his early love for computers and science. 
When it came time for college,  Sean  headed off across the country to Columbia University in New York City. There he chose to pursue studying neuroscience, which he saw as an interesting blend of biology and psychology. Neuroscience is an  area which has many applications today, as we map the brain for things, and use the insights for everything from health to self-driving cars. 
Having graduated with all of his pre-med requirements, Duffy says he also saw how things were taking off with tech in Silicon Valley. After taking a job with Google he began to see the possibility of combining technology, medicine, and business.
That led him to enroll in Harvard's MD/MBA program. Then Sean  encountered IDEO, and their design thinking approach as an intern. 
Omada Health
This all led up to Sean Duffy creating and becoming the cofounder and CEO of virtual care company, Omada Health. 
Omada focuses on areas where going digital can make a huge difference. That currently includes diabetes, hypertension, and musculoskeletal disease. These are areas in which patients require and can benefit from a lot of support between in-person doctor visits.
Today, the company works with both health plans and self-insured employers to provide these digital services to their members and employees, without patients needing to pull out their credit cards. 
Omada has already amassed a group of more than 1,700 employer customers, with 700k enrolled members. 
Looking forward, Sean says that Omada  is  running hard so that one day epidemiologists wake up and notice that outcomes on things like diabetes have been changed at national scales.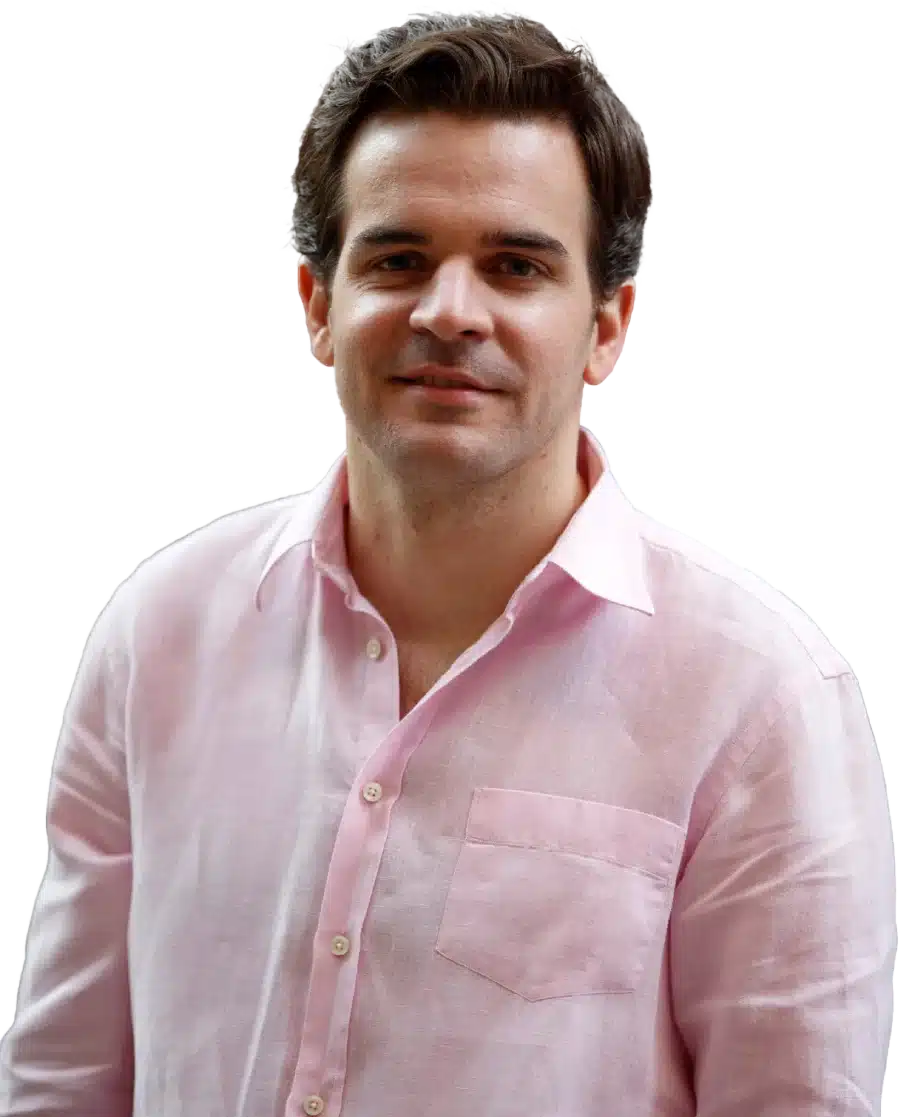 See How I Can Help You With Your Fundraising Efforts
Fundraising Process : get guidance from A to Z.
Materials : our team creates epic pitch decks and financial models
Investor Access : connect with the right investors for your business and close them
Enterprise Sales
Building enterprise level companies can come with a variety of extra challenges. In this case it added the complexities of operating in the highly regulated field of healthcare. 
It is a space in which Sean says it is possible to innovate, but here are no shortcuts. You just have to learn the system and how to fit into it. 
A part of that is understanding enterprise level sales in healthcare. It's not a fast process. Sean says not to think you can shorten that sales cycle. 
In addition to learning everything else as a first time entrepreneur, from pitch decks and fundraising to building out operations, you have to learn the procurement process of your customers, their requirements, and to budget for these lengthy times as you raise capital as well.
Omada started out as a six person company, selling to big risk-averse corporate customers. Sean says this  helped to build out Omada's  operations early, and to invest a million dollars in their security program. 
Today, his top advice for others thinking about starting a business is to focus obsessively on pricing. Omada  had to make some adjustments to optimize along the way. Including learning that buyers were just trained to demand 10% right off the top of their asking prices. Without having built that cushion in, they just wouldn't have been able to sell, or sell profitably.
Startup Fundraising
Omada Health has already raised around half a billion dollars in funding, all the way through a Series E round. 
Funding is  a huge learning curve for every entrepreneur. Some just learning the basics of how you get the money in the bank after an investor says yes, to how things change by round, and become more financially focused. 
Even at their Series A, Omada's  efforts to keep the company independent, from a big investor who could have also become a big customer ended up falling apart. Just weeks away from them running out of runway for payroll. 
Fortunately, some of their earlier investors immediately stepped up and were willing to provide more follow up funds. 
Storytelling is everything which is something that Sean Duffy was able to master. Being able to capture the essence of what you are doing in 15 to 20 slides is the key. For a winning deck, take a look at the pitch deck template created by Silicon Valley legend, Peter Thiel (see it here) where the most critical slides are highlighted.
Remember to unlock the pitch deck template that is being used by founders around the world to raise millions below.

Access The Pitch Deck Template
Your email address is 100% safe from spam!
Managing Boards
As your company grows, so will the size of your board. That requires management.
Sean told the audience of the Dealmakers Podcast that he initially was too conservative in asking the board for help. He wanted to be considerate of the valuable time of these busy people. 
However, he has since learned the power of an aligned board and engaged team for delivering outsized results for the business. Being able to leverage their experience and pattern recognition.
This evolution of his board management included bringing in a board chair to manage the board. As well as learning to appreciate the value of different committees. 
Listen in to the full podcast episode to find out more, including:
How big Omada Health is today
How to grow yourself as a leader
The importance of hiring great managers
How your role as a CEO changes
Company culture
SUBSCRIBE ON:
Facebook Comments