Bård Anders Kasin is now on his second tech start. His most recent venture has already raised a substantial amount of capital to create a whole new category of tech-driven entertainment.
On the Dealmakers Show, he shared how he got started working on the Matrix movies, the psychology of raising big funding rounds, and the cons of being in stealth mode. Plus, finding the right business model for you, category creation, and how his company is pushing the boundaries and is creating the next generation of technology and entertainment.
Listen to the full podcast episode and review the transcript here.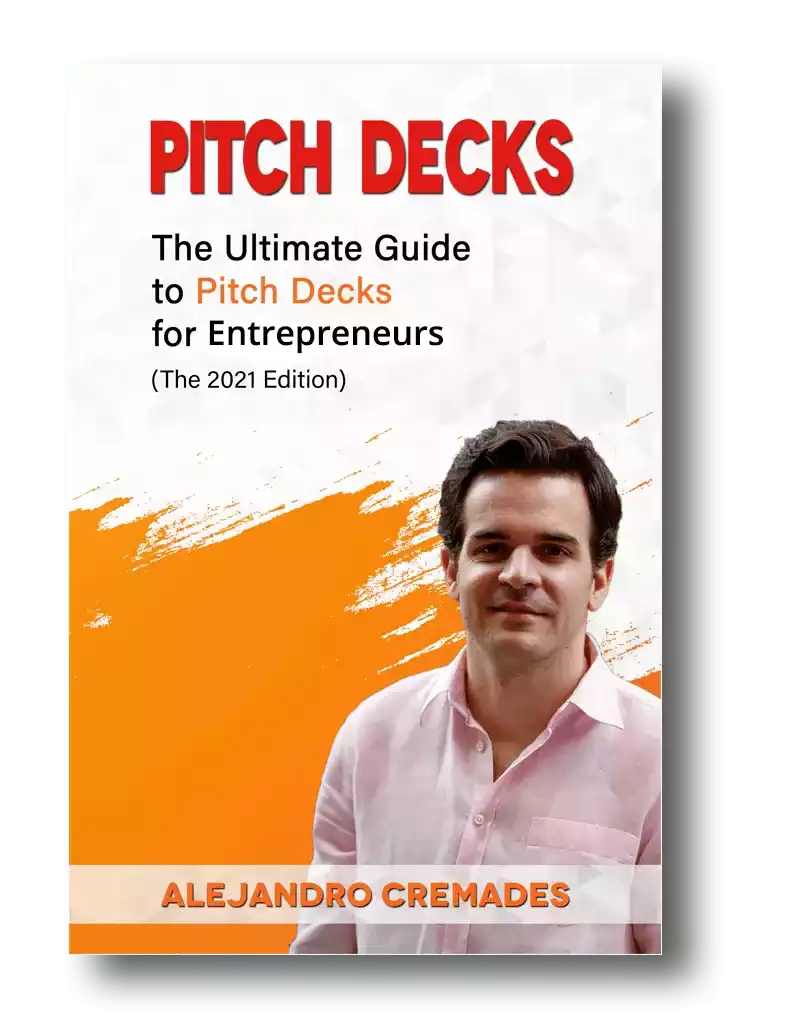 *FREE DOWNLOAD*
The Ultimate Guide To Pitch Decks
Here is the content that we will cover in this post. Let's get started.
Career Hacking
Bard Anders Kasin grew up in a small town in Norway. Despite its size, his community has a record of producing some pretty impactful startups. A factor that certainly provided some inspiration, courage, and influence for what he is doing today.
He had really found a love for computers and technology by the time he hit high school. Especially in the form of 3D graphics.
One day the CEO of a big industrial company noticed him playing with one of his 3D helicopter models. He asked if it could be applied to visualizing their factories around the world. Bard agreed and began getting paid for his passion at just 16 years old. Every day after school he would go right to work until midnight.
When the time came that he needed to upgrade his computer, he found the $10,000 machines financially out of reach. He got creative and found a used one for sale from Coca-Cola in Canada. Its graphics card was broken, but he found a hack in the form of getting the bank to finance purchasing it for $7,000, and covering the cost of a support agreement. Which in turn enabled him to get Silicon Graphics to replace that graphics card.
Getting Started
When Warner Brothers was looking for people to help work on the Matrix Moves, Silicon Graphics wrote him a letter of recommendation.
This landed him in San Francisco, working with the best people in the world in this space. There they were applying game technology to movies and creating the visual effects we've all come to love.
Bard spent the next 20 years of his life creating the building blocks for what's next in gaming, TV, and entertainment. Constantly pushing the boundaries to level up experiences.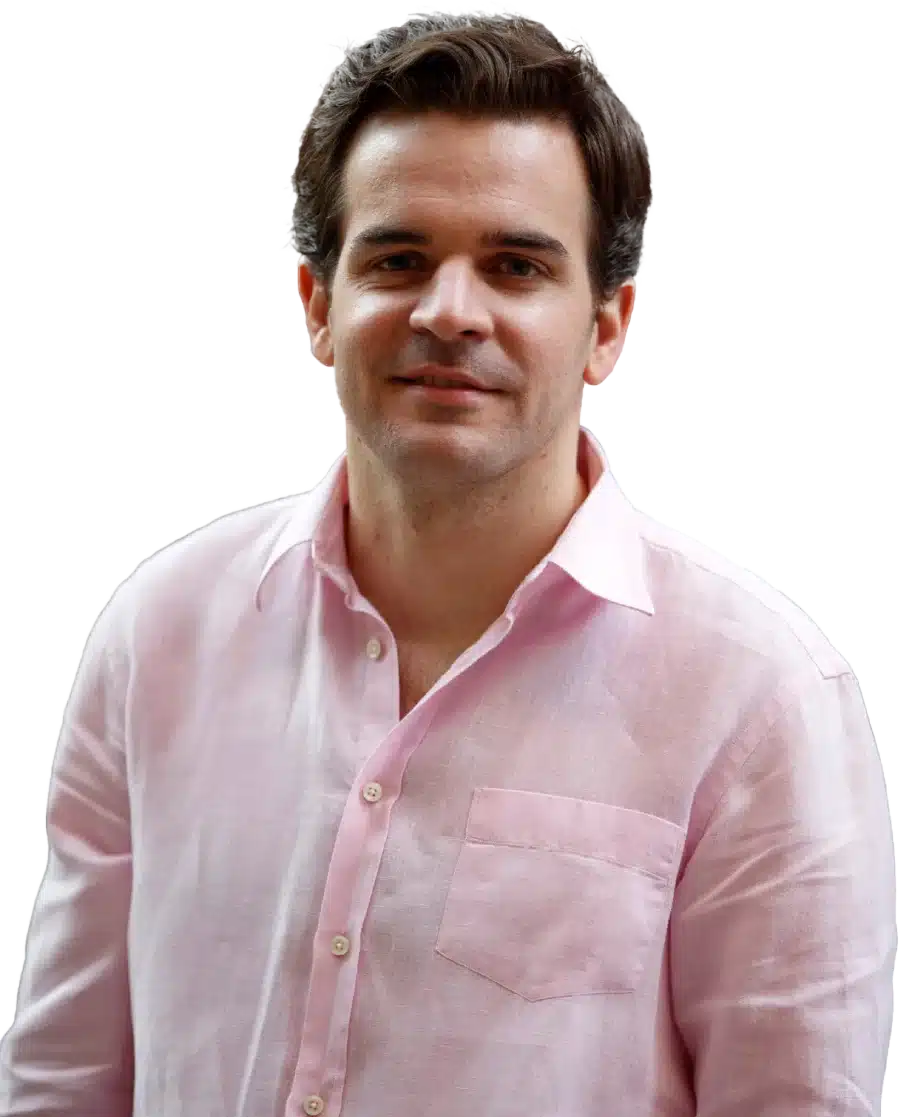 See How I Can Help You With Your Fundraising Efforts
Fundraising Process : get guidance from A to Z.
Materials : our team creates epic pitch decks and financial models
Investor Access : connect with the right investors for your business and close them
Future Group
Bard Anders Kasin eventually found his way back to his hometown in Norway. There he began working on new projects, as well as TV shows while forming the vision for what he really wanted to make happen.
He knew what he wanted to build, but hadn't yet had much experience on the business side of things. Fortunately, he met a cofounder with financial expertise that could help bring it all together.
They dove into creating brand new technology, with interactive mixed reality, through their startup, Future Group.
We may take a lot of that foundational work for granted today as we experience it in our daily lives as normal.
Eventually, they came to a fork in the road where they had to choose between really focusing on B2B versus B2C business.
Their investors at the time were more used to B2B. So, Bard and his partner decided they would follow that path with a licensing model to other studios with Future Group.
Today, you probably know this company as Pixotope. Which powers things like the Super Bowl, China's biggest TV broadcaster, and The Weather Channel.
Portal One
After putting Future Group on the path to licensing and B2B, he decided to go and pursue the B2C side of the space himself, with a separate startup.
Today, Bard is working on his latest venture, Portal One.
He already had deep experience with this technology and had decades of experience figuring out what works and doesn't. That plus, their success with Future Group meant that they were able to hit the ground running with immediate investors in this new social entertainment, hybrid game platform.
Today you'll find that Portal One has combined the strengths of TV, interactive gaming, and social to create a new entertainment experience.
Their vision is to keep growing a living platform that expands to many more games, with seamless experiences on multiple devices, across social, gaming, and TV. One on which other developers bring their own games to life as well.
Startup Fundraising
Storytelling is everything which is something that Bård Anders Kasin was able to master. Being able to capture the essence of what you are doing in 15 to 20 slides is the key. For a winning deck, take a look at the pitch deck template created by Silicon Valley legend, Peter Thiel (see it here) where the most critical slides are highlighted.
Remember to unlock the pitch deck template that is being used by founders around the world to raise millions below.

Access The Pitch Deck Template
Your email address is 100% safe from spam!
Portal One has already raised $75M in capital through a big Series A round.
After an oversubscribed Seed Round, they pulled off an oversubscribed Series A of $60M. Which has included investors like Peter Theil's Founders Fund.
Bard credits a lot of this success to having kept up relationships and communication with investors over time. They were able to show that they could keep on delivering on their plans, and could create value.
Between creating and wanting to maintain dominance in a whole new category, and foreseeing the recession coming, it was just a no-brainer to super fund themselves in advance to get all the things done that they wanted to.
Listen in to the full podcast episode to find out more, including:
The cons of being in stealth mode
The new type of entertainment Portal One has created
Bard's top advice when launching a company
SUBSCRIBE ON:
Facebook Comments