Matthew Stoudt's latest startup has not only raised tens of millions of dollars in funding but hit Fast Company's list of the World's Most Innovative Companies for 2022.
On the Dealmakers Show, Stoudt shared his experiences weathering and surviving economic downturns as a business owner, dealing with the ups and downs of fundraising, and how to keep your team when you can't make payroll. Plus, his tips on selecting the right startup investors, and how his firm is creating the future of medicine.
Listen to the full podcast episode and review the transcript here.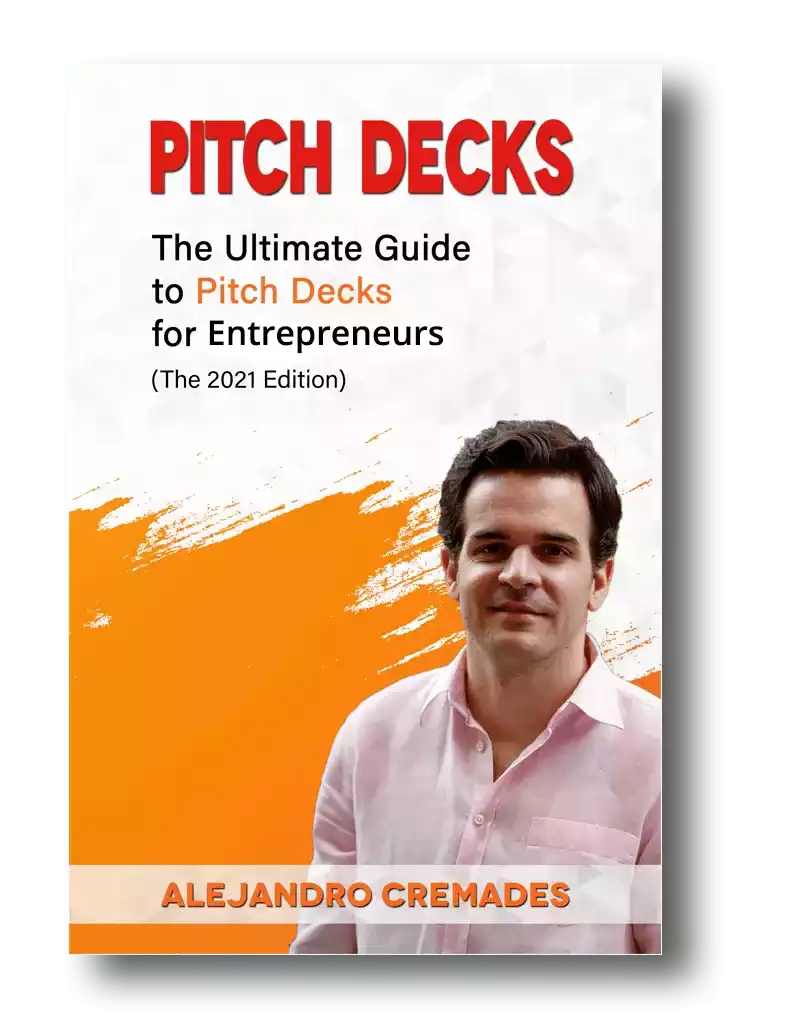 *FREE DOWNLOAD*
The Ultimate Guide To Pitch Decks
Here is the content that we will cover in this post. Let's get started.
Empathy
Matthew Stoudt grew up in Indiana. His father was a patent lawyer who introduced him to the big world out there and gave him a different perspective.
His father's work took him all around the world to Europe, Asia, and back. He would inspire Matthew with his tales of all these places.
When his father passed away, he resolved to travel to every country in the world. COVID put a damper on that, but he still has 105 countries under his belt so far.
His father and his own travels instilled a great sense of empathy for others in him. He took the approach of traveling and meeting people where they were, with no pre-judgments, and just to listen and learn. No matter whether they were super wealthy or very poor.
This is something that he has carried forward to his businesses today. Not only thinking globally but in terms of their values. They are empathy, evidenced-base, and entrepreneurial. With empathy being at their core.
Matthew found an interest in math, science, and solving problems at an early age. He also thought he would follow in his father's footsteps into law.
He studied and did some internships. Including one with a senator in DC. He began thinking politics may be something to participate in. That's when the senator told him that there were already too many lawyers on Capitol Hill.
He said what they really needed were more business people. People who had worked in business, and could really relay the potential impacts of legislation, and help to create legislation that would really help. Stoudt has actually ended up following this advice and path today.
At Northwestern most of his classmates were either going into consulting or banking. He chose investment banking. There he encountered many different businesses and learned how to break them down and think about cash flows and financial models.
After three years, he took a break to work on a farm in Australia, before returning to get into private equity.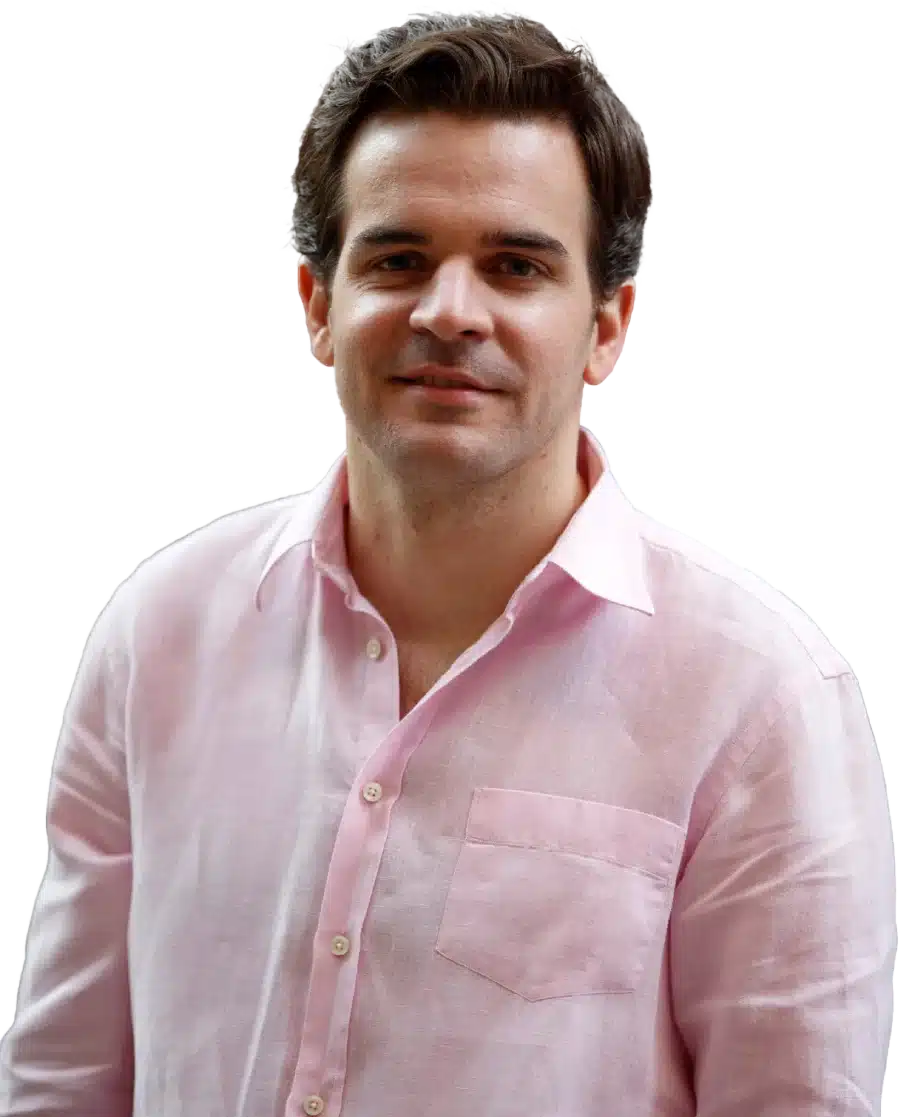 See How I Can Help You With Your Fundraising Efforts
Fundraising Process : get guidance from A to Z.
Materials : our team creates epic pitch decks and financial models
Investor Access : connect with the right investors for your business and close them
Working Through Economic Downturns
Stoudt decided to go back to school to study business at Kellogg to round out his skill set.
There he met his first cofounder and began working on his first startup. An idea for a virtual hard drive. Before things like Dropbox existed.
They rode the dot com boom and then ran into the dot com bust.
As Matthew says, "what makes what doesn't kill, makes you stronger." It's about what you can learn from that to drive you forward.
After that of course was the big 2008 financial crisis. They had just acquired another company and were preparing to raise money when Lehman Brothers collapsed. Being a younger leader he says they didn't act as fast as they could have, nor appreciated just how deep and long the impact of that would be. Then went through some lean and tough years, but made it.
More recently, with his latest business, there was COVID. They were just building out their business when the whole world froze. No one knew how deep or long the pandemic and restrictions would last.
So, they decided to act fast, and make deep cuts that would allow them to ride it out. They budgeted for 12 months. Overhead was cut. They told the team members they kept that they would have jobs for 12 months, no matter what.
Most importantly, they decided to intensely focus on the things that they could control. It seems to be working out very well.
Looking at the outlook for what many see as another economic crisis coming, Stoudt says they are focusing on spending only on things that directly add value. As well as working in a more recession-resistant space, and knowing that their product and service will be needed no matter what. While avoiding overspending.
The Future Of Healthcare
Matthew ended up doing a stint as an Entrepreneur In Residence with Mcdonald's. Until one day a date that he was one sparked the fire to go back to what he was passionate about – building things.
His next business was successfully acquired.
Now Matthew is heading up his latest venture, Applied VR. A health tech company, creating a new category of immersive therapeutics. Essential virtuality enabled healthcare.
They've begun with a focus on chronic pain and the opioid epidemic. They are working on new legislation, and are the first of their kind to get FDA approval. Even before this approval, they managed to land $70M in capital from some great investors.
Storytelling is everything which is something that Matthew Stoudt was able to master. Being able to capture the essence of what you are doing in 15 to 20 slides is the key. For a winning deck, take a look at the pitch deck template created by Silicon Valley legend, Peter Thiel (see it here) where the most critical slides are highlighted.
Remember to unlock the pitch deck template that is being used by founders around the world to raise millions below.

Access The Pitch Deck Template
Your email address is 100% safe from spam!
Looking forward he says he says their VR headsets are in every home, being used for healthcare every day, all over the world.
Listen in to the full podcast episode to find out more, including:
Vetting and picking the right investors for your startup
The future of medicine
His top advice for other entrepreneurs
SUBSCRIBE ON:
Facebook Comments