Wei Gan has brought together hundreds of millions of dollars in both equity and credit facilities to scale his startup in an incredibly fast growing market. 
On the Dealmakers show Wei Gan shared his approach to fundraising. Including equity versus using non-dilutive capital. Plus, mission driven startups, collaborating in, versus disrupting industries, and what he is doing about America's lackluster homeownership rate.
Listen to the full podcast episode and review the transcript here.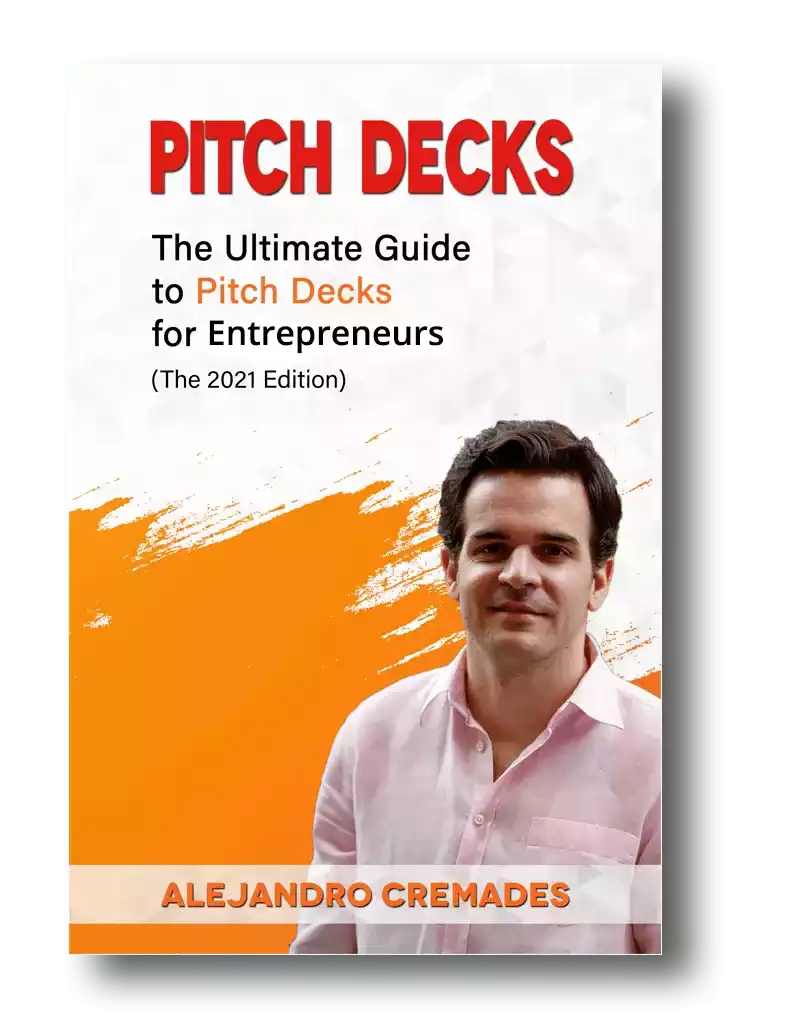 *FREE DOWNLOAD*
The Ultimate Guide To Pitch Decks
Here is the content that we will cover in this post. Let's get started.
The Power Of Homeownership
Wei Gan was born and grew up in Singapore. An Asian sovereign island city-state. It's about as far as you can get around the world from the US northeast, where he began building his own startup. 
Singapore gained its independence just after WWII. Gan tells us what really set this small island nation on an incredible trajectory of success is its high homeownership rate. When they became independent, 88% of the population became homeowners. Compare that to the USA, where homeownership is in the 60% range.
He says this really helped his home country to become one of the wealthiest in the world. It lifted a whole generation out of poverty. They now have the third highest GDP per capita on the planet. 
This really hit home, and woke him up when he attended university at Duke, in North Carolina. He certainly noticed the difference. It was here that he would end up coming back to years later to launch his startup.
Learning Startups
Before heading to college Wei fulfilled his mandatory military service in Singapore. You join for two years. Spend the first learning to become an officer. Then in the second become an officer and leader. 
When Gan hit his freshman year a professor recommended that he learn computer programming. A skill he could use to pay the bills and get a job one day. He picked up a class, and quickly found he had a knack for it. He was also really struck by the ability to turn thoughts into code, and code into something powerful. Whether that was a game or building something else. He quickly switched his major to computer science. 
Wei landed a summer internship at Box. Back when it was still just 60 employees, and before they went public. This took him out to Silicon Valley, where he was immersed in tech and startups. By the time he left the team had grown another 30%.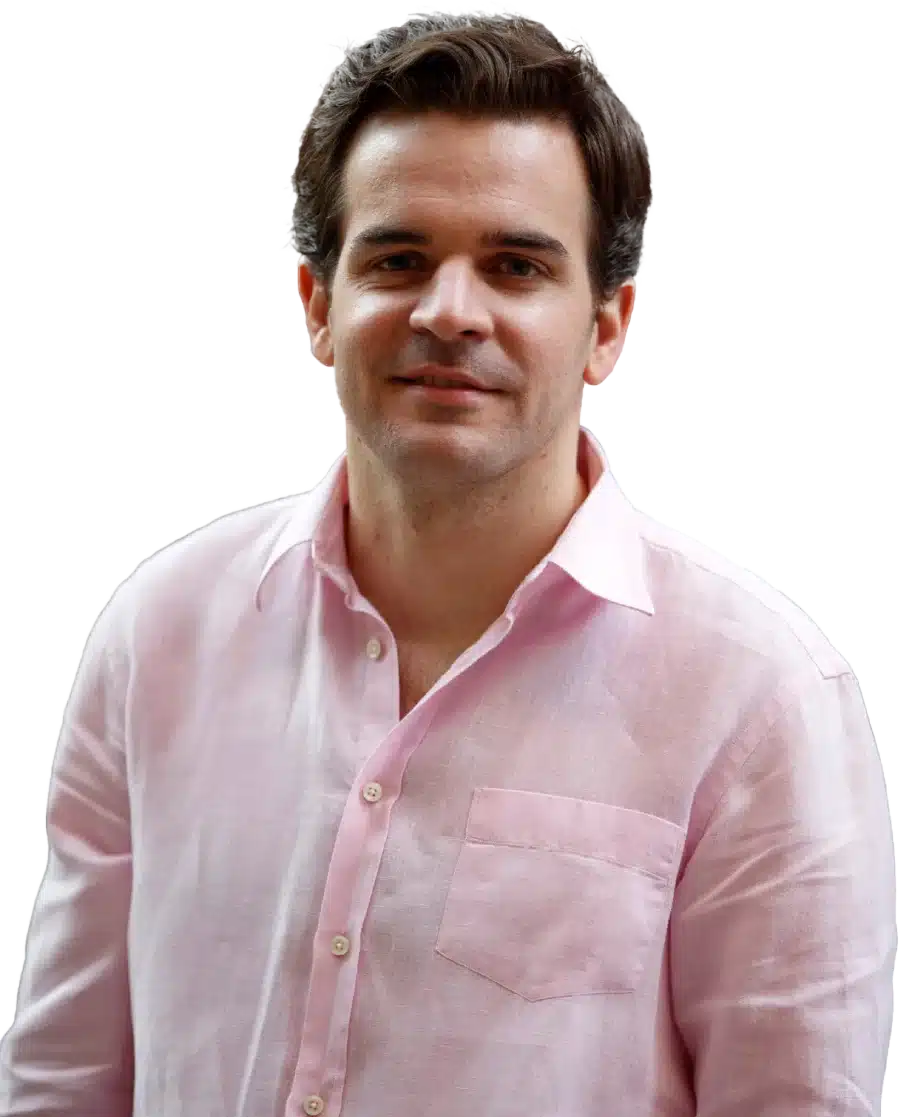 See How I Can Help You With Your Fundraising Efforts
Fundraising Process : get guidance from A to Z.
Materials : our team creates epic pitch decks and financial models
Investor Access : connect with the right investors for your business and close them
Here he met CEO Aaron Levie, who he found incredibly inspiring. Just the ability to recruit and bring people in, and drive a mission-driven company.
This really shaped Wei's focus. He went back to the East Coast knowing he wanted to start a business of his own one day. He also took away the value of being a mission-driven company. He saw that startups can be a grind. So, if you are going to commit, you should commit to something that really matters and will keep you going. 
He particularly likes Walt Disney's quote "We don't make movies to make money. We make money to make more movies." This same mission-driven sentiment is key in Ribbon's culture.
Wei's next stop was to go work at another tech startup, Tellapart. While he was there, that company was acquired by Twitter for around $500M. He was a part of the merger, and stayed on after the closing. This gave him great insight into what it's like to go full cycle, and the challenges of integrations. 
At the time Twitter was around 3,000 people, and Tellapart was just 100, but doing $100M in revenue. He says getting the culture, and blending the cultures is the key to a successful integration. 
At Tellapart he also connected with CEO and cofounder Josh Mcfarland, who has ended up leading Wei's own Seed round, and then joined their board during their Series B, while he was at Greylock. 
Making Homeownership Achievable
After Twitter, Wei's now wife, and then girlfriend wanted to move back to NY. 
In the process, he met his now cofounder Shaival Shah. Shah had been at a startup that was acquired by WeWork. He had witnessed his own family's experience trying to buy a home, and wanted to start something in real estate. 
Wei wanted to do something bigger and of his own too. At the same time, his mother-in-law told him that he must buy a home if he planned on marrying her daughter. 
He had some money, but not enough to pay all cash for a house in Manhattan. Despite having earned a lot of money, being self-employed also meant that banks and mortgage companies effectively saw that as being unemployed. 
So, during the week Shah and Gan were brainstorming ideas for their own real estate startup. On the weekends he was house hunting in Queens and Brooklyn. 
Eventually, he scraped together as much money as he could, and then got some help from friends and family to be able to put an offer on a home. He just managed to secure it with an all cash offer by a matter of hours. If it wasn't for the cash, he wouldn't have been able to achieve homeownership, or perhaps even get married. 
The same week Wei managed to close on his home Wei and Shaival also raised a seed round for their startup, Ribbon Home. 
The problem was clear. Without the strength of being a cash buyer, many people won't be able to own homes. Even more so in hot markets when there may be up to 20 competing offers
Ribbon Home
Ribbon is solving this gap by empowering homebuyers to buy as cash buyers, and make the best offers. In many cases, cash offers can 4x the chances of a buyer's offer getting accepted.
So far Ribbon has raised $130M in equity funding and $500M in credit facilities. They are on track to grow to 300 employees by the summer of 2022. 
Looking forward they aspire to even take their service international. 
Storytelling is everything which is something that Wei Gan was able to master. Being able to capture the essence of what you are doing in 15 to 20 slides is the key. For a winning deck, take a look at the pitch deck template created by Silicon Valley legend, Peter Thiel (see it here) where the most critical slides are highlighted.
Remember to unlock the pitch deck template that is being used by founders around the world to raise millions below.

Access The Pitch Deck Template
Your email address is 100% safe from spam!
Listen in to the full podcast episode to find out more, including:
Strategizing your capital stack
When to get serious about company culture
Wei Gan's top advice for startup entrepreneurs
SUBSCRIBE ON:
Facebook Comments