After years of growing some of the most well known financial and technology brands, John Macllwaine decided to take the reins of the future with his own fintech startup, Highnote.
On the Dealmakers Show, Macllwaine shared the reality of building a global business and achieving scale, including bringing customers together with unique business models, unlocking innovation, and fundraising He also shared how a variety of work experiences led him to entrepreneurship.
Listen to the full podcast episode and review the transcript here.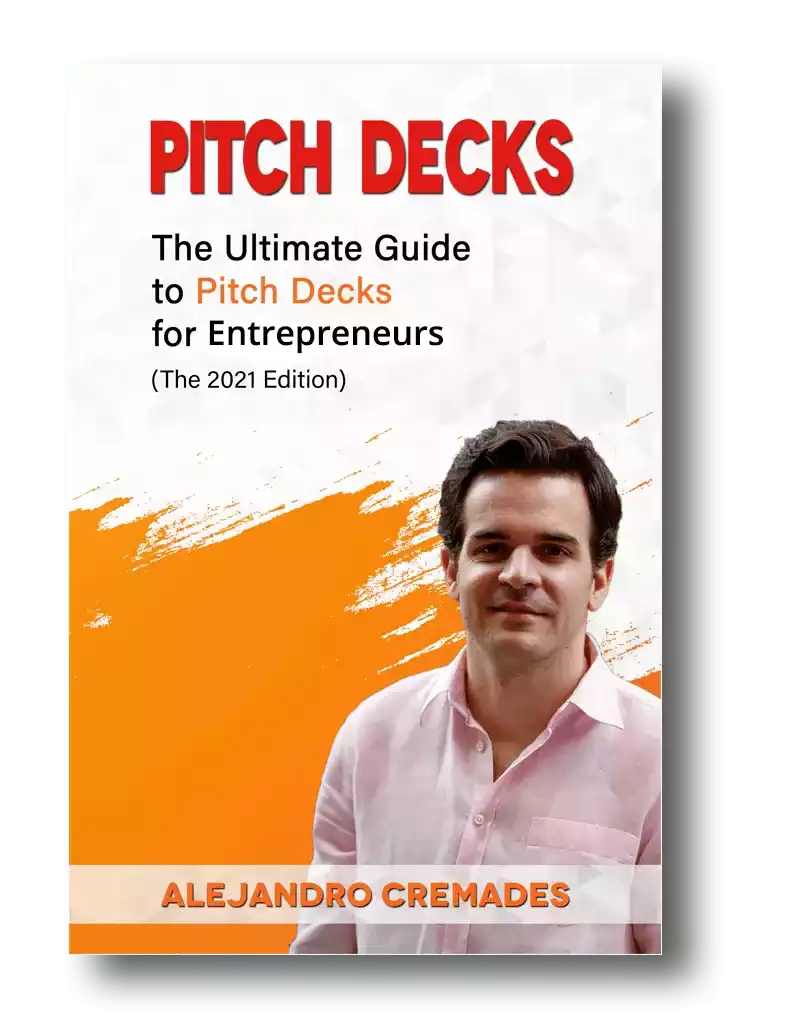 *FREE DOWNLOAD*
The Ultimate Guide To Pitch Decks
Here is the content that we will cover in this post. Let's get started.
The Path To Entrepreneurship
Everyone's road to entrepreneurship is unique, and has its own timeline. John Macllwaine says for him it is about the combination of confidence and timing: building your career and allowing the world to respond.
John was born in Ohio, and then moved to Michigan to study computer engineering. That thrust him into the world of working in financial services and technology in London. 
However, it was really his father, and his gift of one of the first Apple computers, which really launched John into tech. The computer was an Apple II+, which he still has in his office. His fascination grew from gaming to what computers could be used for in business and in creating new technology.
Thinking At A Global Scale
In addition to working in London, Macllwaine had gigs in Chicago and California, where his current company, Highnote, is headquartered.
This work experience gave him a great appreciation for what it really takes to scale a company and to build a successful international business. 
In his business, John says that there are a variety of things he has to consider, including cultural, regulatory, and infrastructure differences – all of which can be seen inidiosyncrasies in cross-border messaging, settlements, and currencies. 
As John learned in some of his roles, there can be benefits to being a little naive. Otherwise, if you really knew the challenges and hurdles ahead, most would never even try to improve things.
At the same time, he points out that while it's great if naivete helps you set audacious goals, it's important not to be so naive that you think it will be easy. Being successful is going to require more than just being good at building technology or coding new software.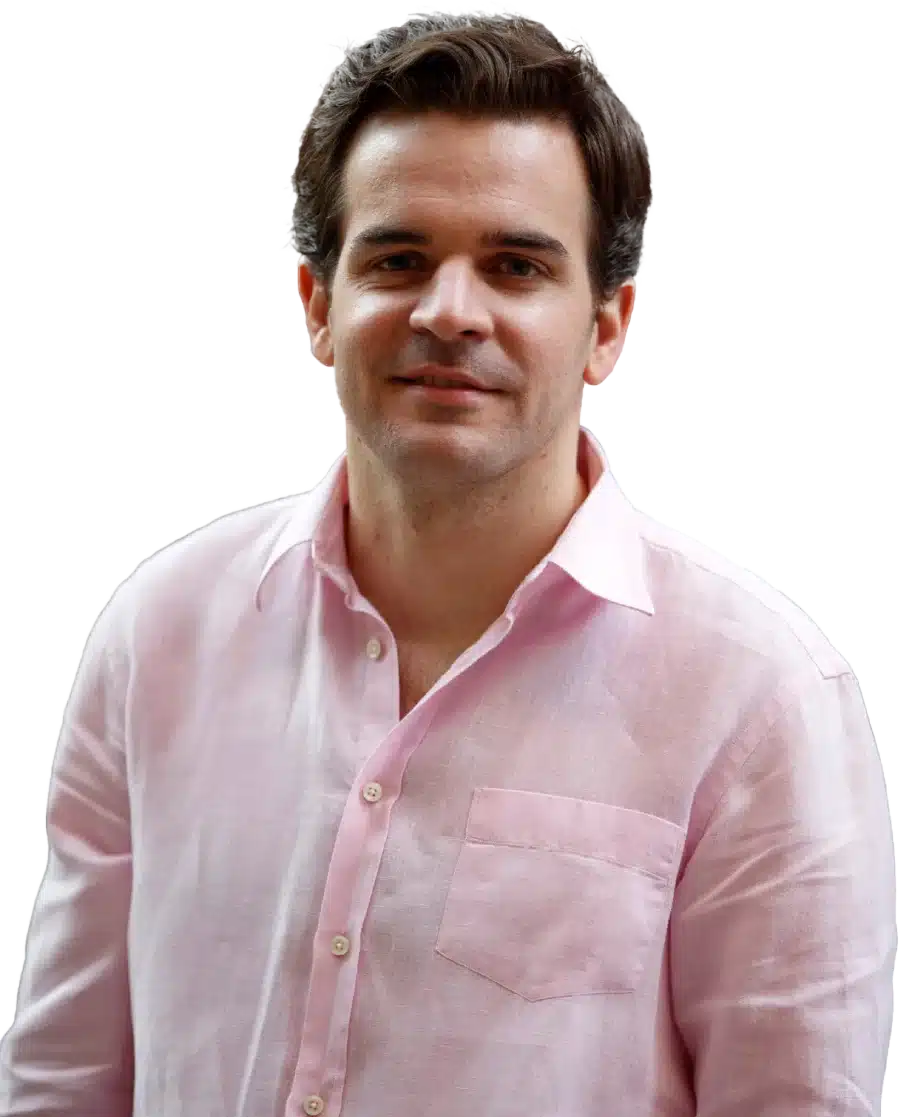 See How I Can Help You With Your Fundraising Efforts
Fundraising Process : get guidance from A to Z.
Materials : our team creates epic pitch decks and financial models
Investor Access : connect with the right investors for your business and close them
Learning Business
In addition to Visa, John has worked at a variety of financial technology firms, and he says that throughout these experiences he has always been really excited about how innovation can change business models and allow different ideas to happen through technology.
Even more so, "the ability to unlock new business models, and do that in ways that help people, and help businesses grow, and differentiate, and be successful" is critical, he says,
The first company Macllwaine worked at ended up being acquired by Morgan Stanley. This gave him an early look into what the full cycle and end-game looks like. 
This is also where he learned a lot about how to break down problems on the path to innovating and modernizing an industry, overcoming the challenges of broken and outdated legacy systems. 
From there, John joined Lending Club as CTO. 
It was a fast-paced environment. They went from just around 50 people when he came on board, to over 13,000 by the time they went public. He stayed on for another year during that transition. 
There he saw what a great team could do when they were bonded by the vision. 
Then it was on to Braintree,hich had was acquired by PayPal in 2013 (after Braintree acquired Venmo). By 2015, Braintree was doing $50B in payment volume, it had 154M cards on file and it was operating in 45 regions and countries. 
Braintree was a bit of a blend between a fast moving small company and a large business, being a part of PayPal. He was first Chief Technology Officer and Chief Product Officer, and then became the General Manager. 
Here John says he really learned how to keep things moving and to keep innovating, despite being a part of a huge company, something that's normally notorious for both being slow and lacking innovation. 
His biggest takeaway was seeing that there were still many opportunities out there. 
Highnote
John says that he became especially interested in card issuance, specifically instant and virtual issuance. Specifically, this means helping businesses launch their own cards and to embed cards into their businesses. This was something which had previously only been the domain of a few large organizations, like hotel chains and airlines. 
This interest gave birth to his own venture, Highnote, a full stack, all in one card issuance, processor, and program management platform. His goal with Highnote is not only to meet the needs businesses have for payments today, but to support them and their customers' future needs.
Highnote has already raised over $50M across a Seed round and a Series A round. 
Storytelling is everything which is something that John MacIlwaine was able to master. Being able to capture the essence of what you are doing in 15 to 20 slides is the key. For a winning deck, take a look at the pitch deck template created by Silicon Valley legend, Peter Thiel (see it here) where the most critical slides are highlighted.
Remember to unlock the pitch deck template that is being used by founders around the world to raise millions below.

Access The Pitch Deck Template
Your email address is 100% safe from spam!
Listen in to the full podcast episode to find out more, including:
The thesis for Highnote, and how they are empowering businesses
The vision for the future of payments
Rebranding
Fundraising strategy
John Macllwaine's top advice for other aspiring entrepreneurs
SUBSCRIBE ON:
Facebook Comments