Federico Travella went from turning his childhood hobbies into businesses, to joining the early team behind e-commerce behemoth Lazada, and eventually launching his own fintech that has transacted over $1.5 billion . 
On the Dealmakers Show Travella talked about the impact of childhood influences on success, exploration, fundraising and working capital, and startups as a career.
Listen to the full podcast episode and review the transcript here.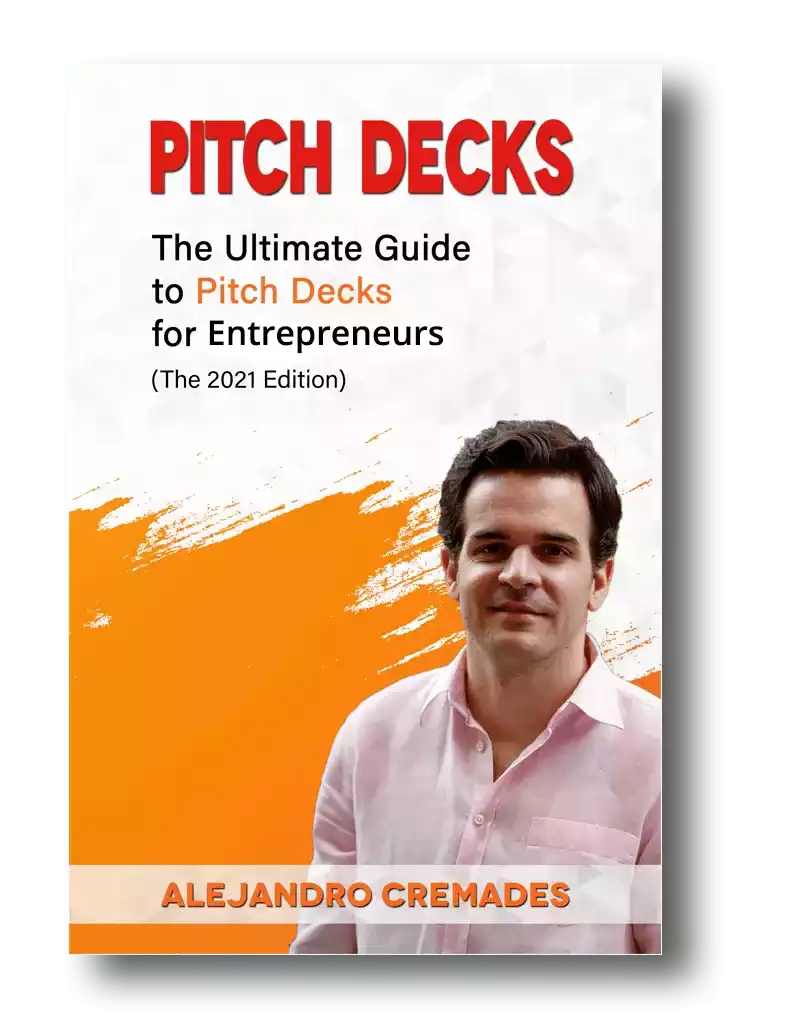 *FREE DOWNLOAD*
The Ultimate Guide To Pitch Decks
Escaping the Middle Class Trap
Federico Travella grew up in Bruges, Belgium. As the Venice of the North, Bruges attracts 100x more tourists each year than it has local residents. 
He explains that 'the open air museum' stood in stark contrast to modern tech hubs like Silicon Valley –  Entrepreneurs and internet businesses just weren't a thing. 
It was an environment which believed success relied on staying in academia for many years, and then going to work for a big company with a stable job for the rest of your life. 
Of course such a traditional career path may no longer be a sustainable or future-proof path, but it was the generally accepted recipe for 'success'. 
In fact, he was frequently told horror stories over dinner of how some relatives once tried to create a business of their own and failed. Risk aversion was a big thing growing up.
Arguably, the worst nightmare of a middle class family is to slide into lower class. Of course, when people graduate from university and are locked into that first job, often with a mortgage, they often seal their fate, and kill their potential for entrepreneurship. He dubs this the Middle Class Trap.
He describes these childhood influences as carrying a lot of luggage that we sometimes need to get rid of in order to achieve our full potential. 
For Federico, it was really his passion for trading card games and side hustles during his school years that forged him into an entrepreneur.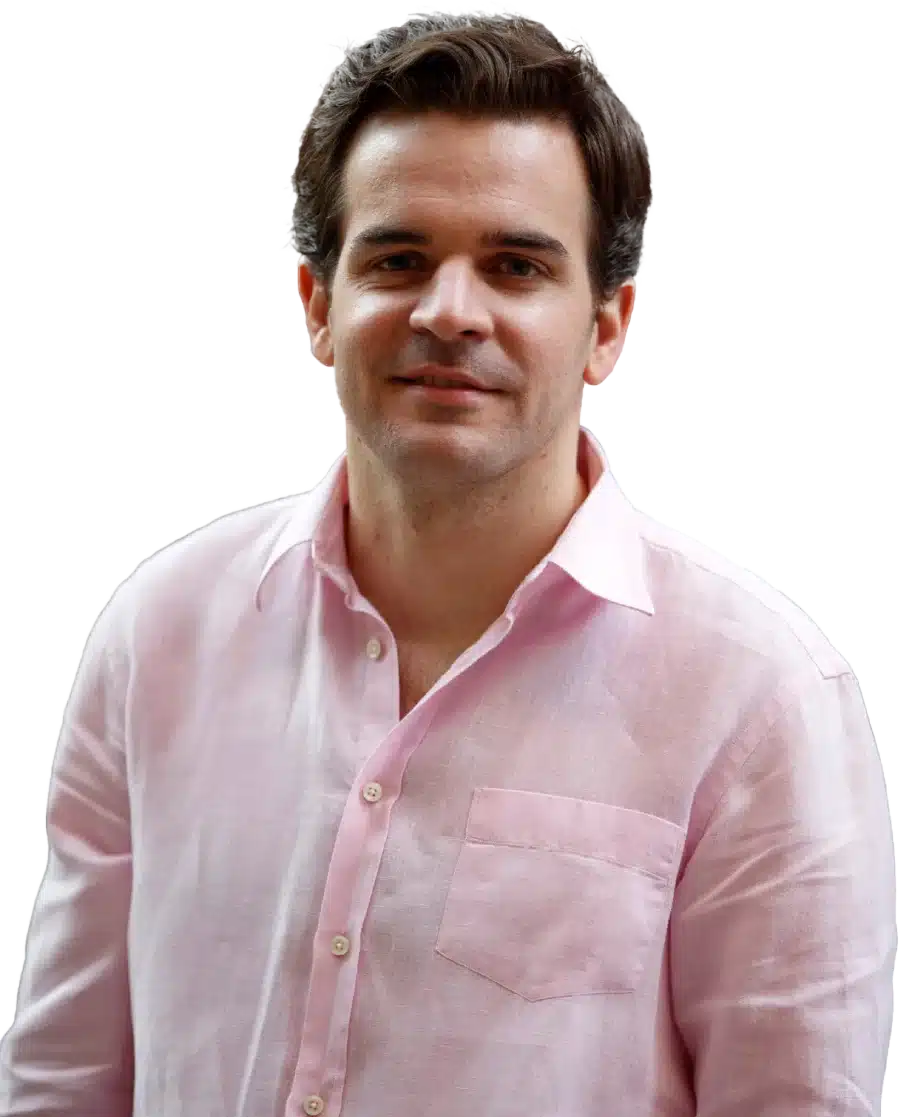 See How I Can Help You With Your Fundraising Efforts
Fundraising Process : get guidance from A to Z.
Materials : our team creates epic pitch decks and financial models
Investor Access : connect with the right investors for your business and close them
Turning His Hobby Into a Business
That started with Pokemon in elementary school. The other kids wanted to be up to date about the latest Pokemon news. Having access to a computer with dial up internet and a printer, he began publishing his own weekly 'newsletter', and selling it at school for fifty cents. 
He added an 'upsell' of being able to order cards which he then went to source.  However, the school wasn't pleased with him taking other students' lunch money and shut him down. 
Then Travella bumped into a game called Magic: The Gathering. A card game that would keep  him captivated for the next decade. 
He quickly recognized that as more of an adult game, adults were easier to monetize than kids. To be successful you had to have a strong balance sheet, and be able to buy lots of cards to win. 
To finance his own game as a teenager, he began trading as many cards as he could get his hands on, ultimately trading tens of thousands of cards. 
This experience taught him a lot about business, including using data to give him the benefit of information asymmetry, and having a better understanding of card values than other players. He could also profit from pricing arbitrage. 
He found the cards were a lot cheaper in the United States. So, he would buy them, and resell them for a profit in Europe. All using his mother's credit card as leverage. 
Then he began utilizing drop shipping to send cards directly to his customers, and make additional margin on the shipping.
Science As An Excuse for Exploration
Travella went on to study Marine Geology in university. Having very diverse interests, he wasn't really sure what he wanted to study. Geology provided the attraction of exploring the world, and the hope of some Indiana Jones-style adventure. The very opposite of a desk job.
After graduating he was interviewed at a big oil company. They showed him this big, beautiful chart demonstrating his potential career trajectory. The chart showed he could promote to becoming a senior manager, and maybe even a director some day. The only catch: it would take 25 years to get there. 
He promptly went looking for a very different experience with a role in the startup world with Rocket Internet which he dubbed an ' MBA in entrepreneurship'. 
We've had several members of the Rocket Internet mafia on the Dealmakers Show. They've done very well at cloning successful startups around the world. Including a clone of eBay which they took from zero to selling to eBay for $50M in just 100 days. 
The next few years meant Federico was living out of a suitcase, working from places like Sydney and Singapore to build e-commerce leaders in emerging markets. 
In Southeast Asia, thanks to the introduction of cheap Android mobile phones, a nascent consumer base could adopt e-commerce very rapidly. Travella, realizing this leapfrog opportunity, joined the early team behind Lazada. Lazada went on to become the largest e-commerce player in Southeast Asia, eventually getting bought by Alibaba.
Applying the Learnings: Starting Novicap
One of the problems Travella had witnessed at Lazada is some of the struggles small businesses go through when it comes to managing and financing their working capital.
He felt ready to take the leap because he felt he  could access the resources (such as financial capital) to do a startup of his own. He threw his hat into the ring with Novicap, a fintech startup that focuses on providing end-to-end working capital solutions for businesses
Novicap operates throughout Europe, with a suite of credit and payment products for SMBs, mid-market companies and public administrations. 
With only $3M in equity raised, Novicap demonstrated profitability and best-in-class capital efficiency throughout challenging market conditions, and closed $200M in debt financing in 2022. The fintech has transacted over $1.5 billion dollars to date. 
Storytelling is everything which is something that Federico Travella was able to master. Being able to capture the essence of what you are doing in 15 to 20 slides is the key. For a winning deck, take a look at the pitch deck template created by Silicon Valley legend, Peter Thiel (see it here), where the most critical slides are highlighted.
Remember to unlock the pitch deck template that is being used by founders around the world to raise millions below.

Access The Pitch Deck Template
Your email address is 100% safe from spam!
Listen in to the full podcast episode to find out more, including:
Working capital for your business
The differences between startups in Europe and the USA
Market timing
Startups as a career
SUBSCRIBE ON:
Facebook Comments