AJ Piplica has raised some serious money for his startup that could be a part of a new era of transportation and social interaction. To be precise $20 million in equity and the rest in debt.
On the Dealmakers Show, AJ Piplica shared what the hardest part of building a technology company really is. Plus, raising funding during tough times, and when you are almost running out of money. As well as the tremendous growth his company is enjoying as they continue to hire, while others are making layoffs.
Listen to the full podcast episode and review the transcript here.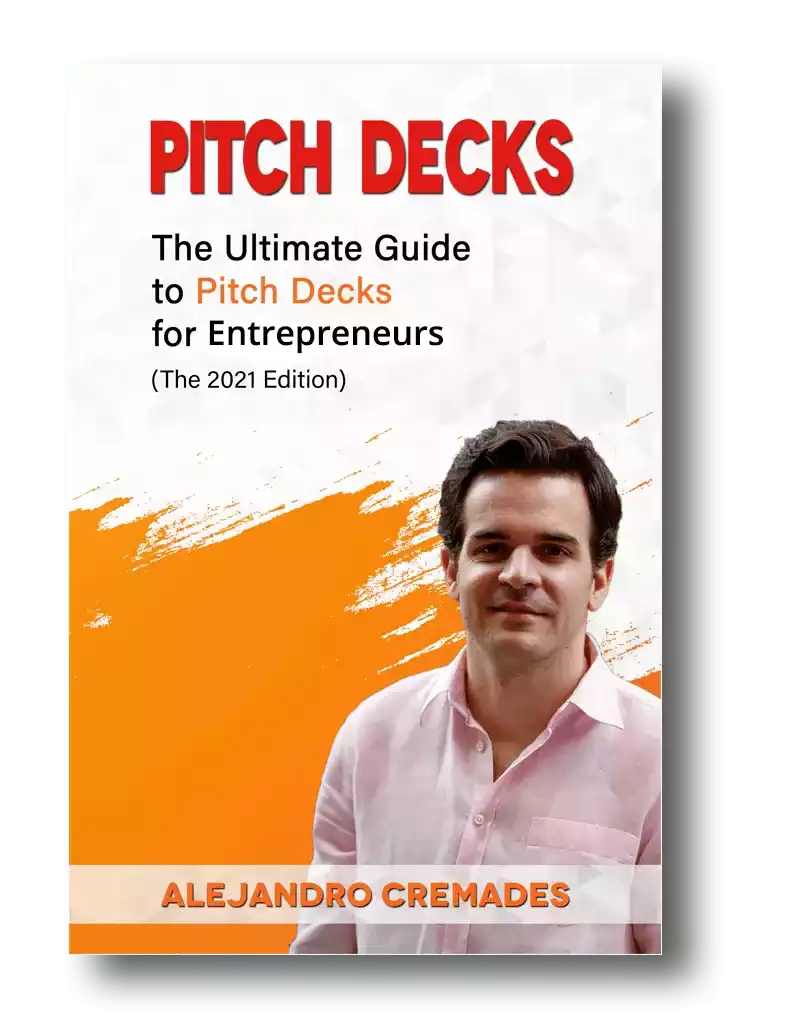 *FREE DOWNLOAD*
The Ultimate Guide To Pitch Decks
Here is the content that we will cover in this post. Let's get started.
Intrapreneurship
AJ Piplica was born in New York before his parents moved to work on a startup in Tampa, Florida when he was six years old.
After high school, he moved up to Georgia Tech for college. His focus was aerospace engineering, especially where the future of people and technology came together with it.
Stints at the NASA space center in Houston working on shuttle wings and lunar landers got him hooked on aerodynamics and hypersonic technology.
While working on his Master's degree AJ started working at Spaceworks in Atlanta. There he began working on reusable launch vehicle programs and hypersonic aircraft development programs.
There he had the opportunity to go beyond just engineering, and step into the business side of things. They put him in charge of running Generation Orbit, a subsidiary company.
He built out the company, really taking on the role of a startup founder, without taking on the full risk of doing it alone. He got to learn about management, hiring, building a team, selling, and more. It was here that he also met his future co-founders.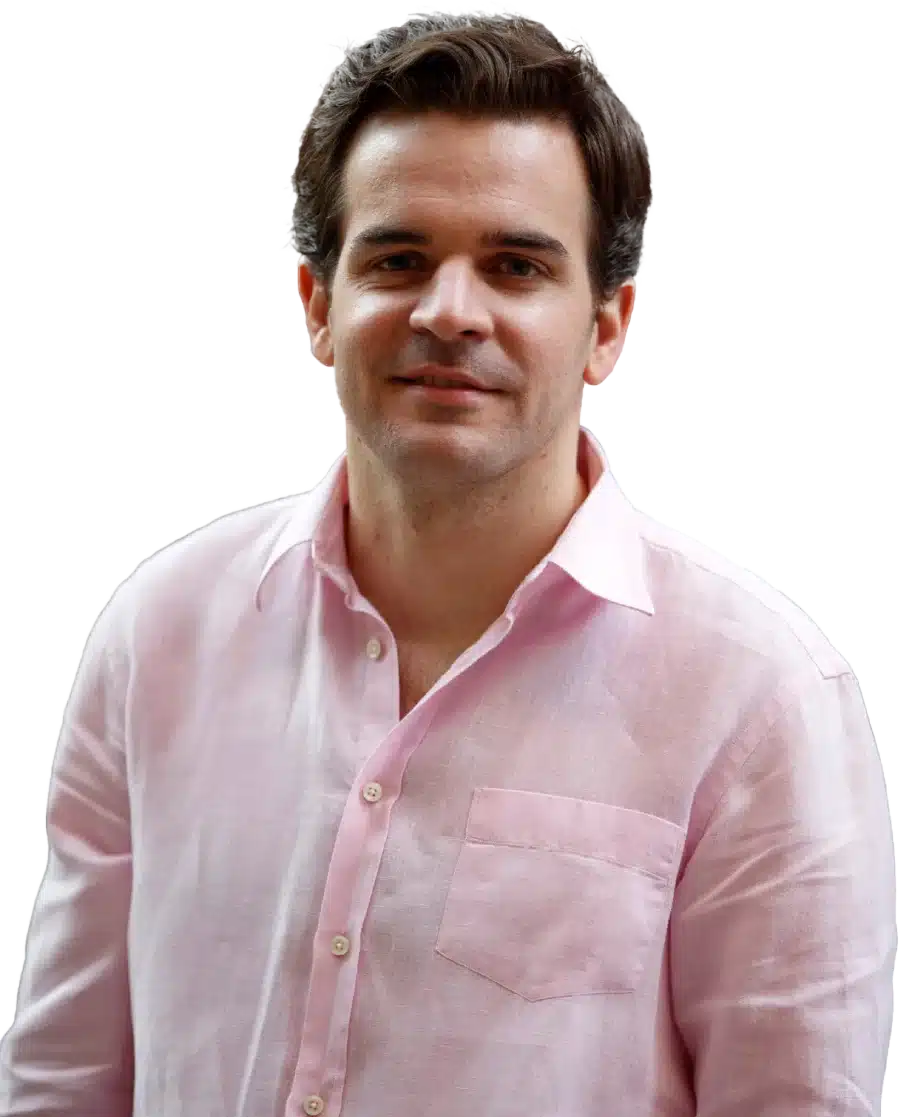 See How I Can Help You With Your Fundraising Efforts
Fundraising Process : get guidance from A to Z.
Materials : our team creates epic pitch decks and financial models
Investor Access : connect with the right investors for your business and close them
Be Sure That You Are Solving The Right Problem
Together AJ and his cofounders were confident that they could champion any technological problem, but to make something work as a company, and to raise the capital that would be needed to make that happen, he says that meant "solving really important problems for customers."
They had been watching everything coming together in the space when they decided to found Hermeus. The technology components were all there individually. It wasn't an engineering or science challenge that they were really facing, it was as much a business and financing challenges.
Their mission is to make hypersonic passenger travel normal. High speed, long-distance travel.
Fortunately, in addition to the technology, the defense market and private capital market to bring it all together were all working in their favor.
Today, Hermeus is working on an aircraft that can carry 20 passengers across the Atlantic at Mach 5 in just 90 minutes. In stark contrast to the seven to 10 hours it takes today.
AJ says that has been 60 or 70 years since we've really seen a leap in transportation that changes economies and society. He sees this next leap as being as impactful as when the Romans built their network of roads, and when steam power came along.
Of course, to get there you have to be focused on not only solving relevant problems that will allow your company to get there but also being sure you are cognizant of working on the right challenges facing your business.
Startup Fundraising
When it came to capitalizing the business Hermeus has raised from individual investors, small firms, and some of the biggest and best-known VC firms.
Of course, fundraising is never easy. In one round they were told no by 69 investors. He says that you just have to build some thick skin, but remember that you only need to land that one yes.
At every pitch and meeting, he advises to extract as much feedback and value as you can, to be introspective about what you hear, and iterate based on that.
One of the big challenges in fundraising he points out is perceived risk by investors. That was perhaps far harder in this case, as they were raising for a hardware company that would need to raise multiple rounds of capital before they ever expected to launch a full product.
AJ says that investors assess three main categories of risk when investing in startups:
Team risk
Technology risk
Market risk
They may be comfortable betting on a startup that carries one of those risks. If you are weak in all three, you are going to have an extra hard time raising capital.
Hermeus tackled this by working to reduce risks at each round. They would use the capital from one round to really de-risk one of these areas before going back to raise more.
This could be done by proving your technology. Proving your customer base, and by hiring the best possible team in the business.
Still, this isn't always bulletproof. There are many wild card factors. Like COVID.
Navigating Fundraising Challenges
Storytelling is everything which is something that AJ Piplica was able to master. Being able to capture the essence of what you are doing in 15 to 20 slides is the key. For a winning deck, take a look at the pitch deck template created by Silicon Valley legend, Peter Thiel (see it here) where the most critical slides are highlighted.
Remember to unlock the pitch deck template that is being used by founders around the world to raise millions below.

Access The Pitch Deck Template
Your email address is 100% safe from spam!
Hermeus was raising their Seed round when COVID hit. The term sheet they were negotiating got yanked. Fortunately, they pulled together another investor. Yet, it was literally the day before their mortgage payments were due that the money hit the bank. It was also the last day that they had promised their families that they would give this venture a shot if they hadn't really made it work.
Today, Hermeus is growing incredibly fast and is hiring.
Listen in to the full podcast episode to find out more, including:
Startup fundraising
Scaling company culture
AJ Piplica's top advice before launching a business
SUBSCRIBE ON:
Facebook Comments