Chase Garbarino has built, sold, and invested in startups since he was in fifth grade. Now he's taking on the world's largest asset class.
On the Dealmakers Show, Garbarino talked about flexing his entrepreneurial talents in school, selling companies, how investors think about funding startups, office culture, how to manage your board, and the future of smart cities.
Listen to the full podcast episode and review the transcript here.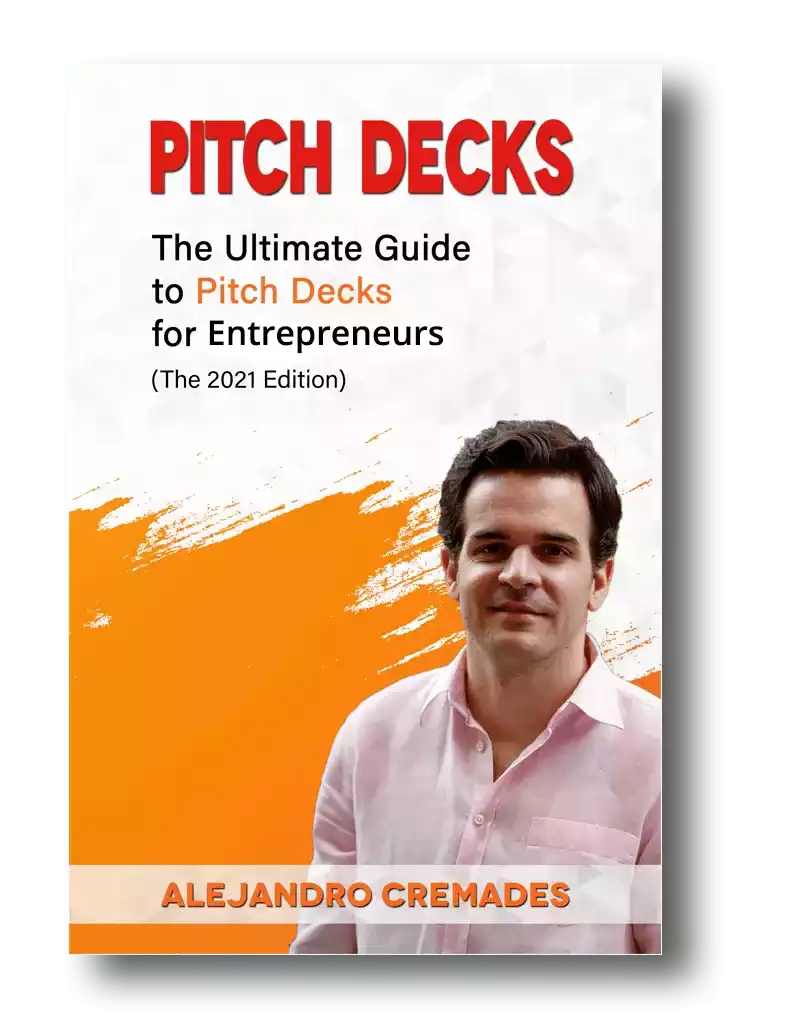 *FREE DOWNLOAD*
The Ultimate Guide To Pitch Decks
Entrepreneurial DNA
Chase Garbarino was born in Connecticut. He had the great fortune to be born into an entrepreneurial family, and get to witness his father's entrepreneurial exploits from a young age.
His dad, who had immigrated from Italy, created a variety of businesses over the years. That included everything from importing fruit to running local stores, vending machines, healthcare, and more. He even got into venture capital well before it was as it is today.
One of those companies, a furniture business, ended up going public. However, their one manufacturer went bust in the savings and loan crisis.
Through these years, Chase was able to see all the ups and downs, how to start things from scratch, how to deal with investors, and more.
Garbarino told the Dealmakers audience that he was never a big fan of school. Though he always loved selling things and making money.
By the fifth grade, he would have his mom take him to buy the toys that were the latest rage, and then resell them to the other kids at school.
When he got into computer classes, he figured out how to create doctors' notes and sell them to other students. Fortunately, his mother was able to redirect his energy and entrepreneurial spirit into other things before he got into too much trouble.
Although he went on to study economics in college, he was still focused on business ventures. In university, this took the form of embracing user-generated content and publishing a college news site, with hundreds of students participating. They ran ads and sold products.
They had no business plan and were just enjoying having fun with it. In spite of getting inbound interest from some big media giants, they overlooked the potential to sell it and simply turned it over to the students to continue with.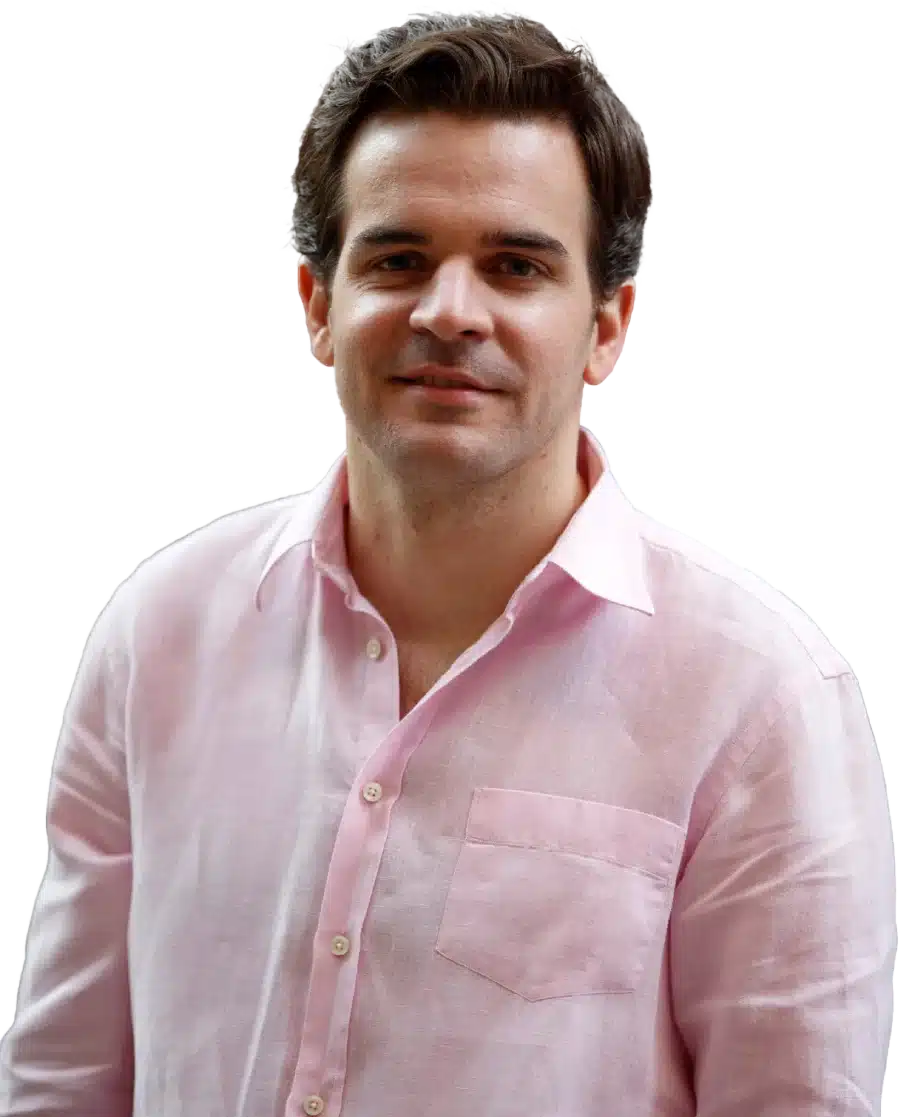 See How I Can Help You With Your Fundraising Efforts
Fundraising Process : get guidance from A to Z.
Materials : our team creates epic pitch decks and financial models
Investor Access : connect with the right investors for your business and close them
Getting Your Company Acquired
Next, Garbarino went into the local media space with a focus on B2B. They ended up raising $2M for the venture. Which was no small feat as they ended up graduating in 2007, right as the Great Recession was hitting. On the bright side, he says that this meant they did not over-capitalize the business, which ended up being valuable.
Storytelling is everything which is something that Chase Garbarino was able to master. Being able to capture the essence of what you are doing in 15 to 20 slides is the key. For a winning deck, take a look at the pitch deck template created by Silicon Valley legend, Peter Thiel (see it here), where the most critical slides are highlighted.
Remember to unlock the pitch deck template that is being used by founders around the world to raise millions below.

Access The Pitch Deck Template
Your email address is 100% safe from spam!
One of their advisors ended up introducing them to a larger media company, which shared a lot of synergy in making an acquisition. They needed new technology to transform and modernize. Chase's company was able to put the venture into an infrastructure of scale that could take what they have developed to the next level.
Chase is very much a believer in the thesis that companies are not sold; they are bought. While he says that some entrepreneurs can pull off going out to sell their companies intentionally, he has always found the greatest success in just pursuing interesting things and doing work he's enjoyed. The rest just seems to fall into place organically.
After that transaction, a member of the acquirer's corporate development team invited them to their new offices at One World Trade in Manhattan. He gave them the benefit of his insight into all the ways they were out-negotiated in the deal, and what they could have done better tactically.
Still, the transaction turned out well, with Chase staying on for four years, and successfully growing the company under the new ownership.
Focus & Curiosity
Today, Chase Garbarino's top advice when launching a business is to focus, especially when things get hard.
He says that you have to focus on staying on target. Otherwise, like a rocket, if you are one degree off, you can end up landing somewhere completely different than you hoped.
When things get tough, and they will, he says you have to have that endurance and stamina. He says that when "everything feels like it's broken, you can't get that funding, you can't get that customer like, you tend to be closer than you think.
This game usually comes down to who can endure most. During the bad weather, and the storms, focus, focus, focus. Small incremental adjustments are important, though in the dark times, you're usually not as not as far off as you think."
The other major part of his success, as we've already alluded to, is finding what you are interested in, and following your curiosity.
Ultimately, after serving his time with this acquirer, he determined he wanted to start something new. He wasn't sure what at first. Though found support from previous investors and was able to tinker, experiment, and incubate his next venture under their umbrella.
HqO
Chase's current venture is HqO. A commercial real estate platform that is on a mission to modernize and support the smart city of the future.
He sees that as connected buildings, on their software platform that really help facilitate the experience of interacting with the built environment. Essentially providing a remote control for how you interact with your city or any city that you go to.
Listen in to the full podcast episode to find out more, including:
Office culture, alignment, and building the right team
Startup fundraising
The future of commercial real estate
Incubating business ideas
SUBSCRIBE ON:
Facebook Comments