Andy Bromberg is now on his third startup. One which has already raised $100M from top investors, to make the financial services space simpler, and more accessible to everyone, everywhere.
On the Dealmakers Show, Bromberg talked about surviving business cycles and the darker macroeconomic phases of markets. As well as raising $100M twice for two different fintech ventures. Plus, picking the right investors for your journey, crypto, and the future of rewards programs.
Listen to the full podcast episode and review the transcript here.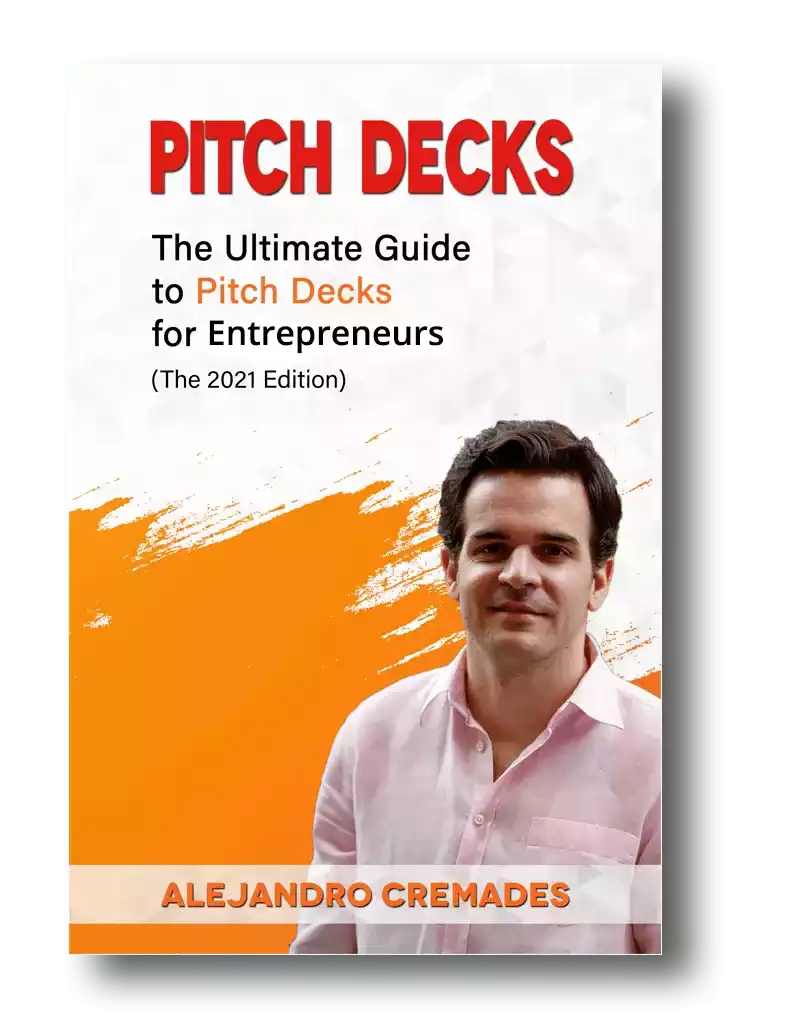 *FREE DOWNLOAD*
The Ultimate Guide To Pitch Decks
Discovering Bitcoin
Andy Bromberg is originally from the suburbs of Boston. From a very early age, he says he was flexing his entrepreneurial spirit with small business ventures of his own.
He has always had a love for numbers, and solving mathematical problems.
When it came time for college, he headed all the way to the West Coast to attend Stanford. This proved to be an incredibly formative experience, which really set the trajectory for his career, all the way up to today.
Starting out in freshman year, one of his professors was the founder of Coinbase. That startup engineering class proved very helpful in the details of building a startup. Including having many interesting founders and investors come in as guest speakers.
His computer science class offered a weekly hackathon. A small group of Andy's classmates, and their professor would get together and code from 6 pm to 6 am the next morning.
Their professor was adamant that Bitcoin was going to be a big and important thing. So, the seven of them banded together to form the Stanford Bitcoin Group in 2012.
They spent the next couple of years researching and working on projects around Bitcoin. As well as going along Sand Hill Road to talk to investors about this new crypto space, and inspire them to get involved in some way. Those were connections that he is still in touch with now.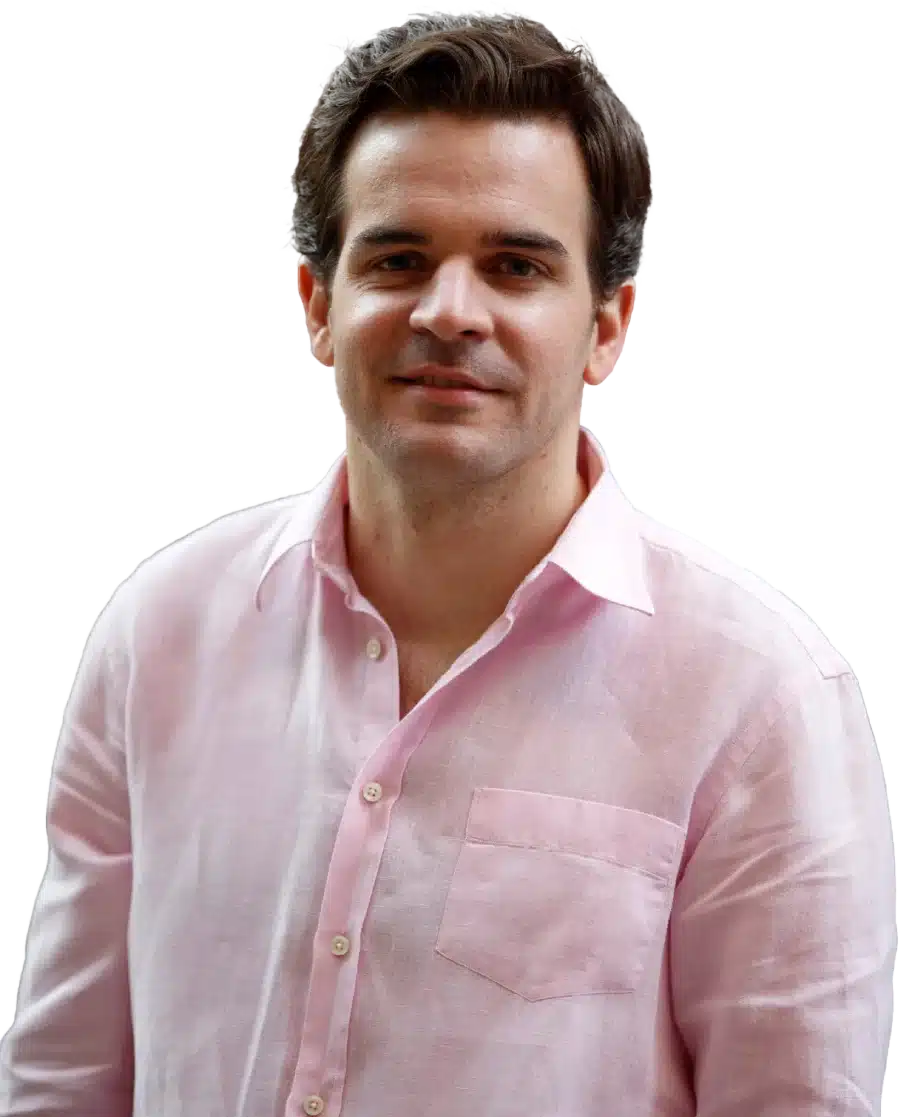 See How I Can Help You With Your Fundraising Efforts
Fundraising Process : get guidance from A to Z.
Materials : our team creates epic pitch decks and financial models
Investor Access : connect with the right investors for your business and close them
Dealing With Market Cycles
Both individual industries and economies have their own cycles that they run on. The faster entrepreneurs learn them, and how to survive them, the better.
This was one of the biggest lessons that Andy Bromberg learned from his first startup venture, Sidewire.
As the technical cofounder, he teamed up with someone else who knew media and politics. They launched a platform that featured experts speaking to each other, for the benefit of the audience.
First, they learned the very cyclical nature of politics and elections, and how that may not be the most steady and consistent business to be in.
They also learned that while consumers may say one thing, what they are really to buy can be much different. For example, he found that while people said that they wanted to hear from experts, what they really wanted was to engage with each other, more like Twitter.
He also adds that the media industry was like a crashing plane that they were trying to save, and it's hard to save a crashing plane.
Starting CoinList
Overall, Bromberg found that there is rarely one reason businesses struggle. It is usually a combination of issues.
As he wound down this venture, he had the opportunity to head up a spinoff from AngelList, CoinList.
CoinList started off serving the hot ICO market. Which also had its own cyclical issues. When the crypto winter hit, their sales and revenues hit a hard stop.
They overcame this by diversifying into additional digital financial services, and new income streams.
That helped CoinList continue to grow. Building a team of 100, and raising $100M in funding on the journey so far.
Storytelling is everything which is something that Andy Bromberg was able to master. Being able to capture the essence of what you are doing in 15 to 20 slides is the key. For a winning deck, take a look at the pitch deck template created by Silicon Valley legend, Peter Thiel (see it here), where the most critical slides are highlighted.
Remember to unlock the pitch deck template that is being used by founders around the world to raise millions below.

Access The Pitch Deck Template
Your email address is 100% safe from spam!
However, he says, the key to that is picking the right investors that are in alignment with your thesis. Many investors and users may come and go as cycles turn and ebb and flow.
What you need is investors that share your long-term belief in what you are working on, and will stick with you through it. Otherwise, it is going to be very difficult when they are panicking and want to sell.
Andy's Advice To Entrepreneurs
Andy says that being well funded also means that your company will be "able to invest and grow and build through the winter. When summer comes again, it's really powerful to be in that position of having been building."
Today, his top advice when launching a company is to first ensure that you are deeply passionate about it, and are willing to commit and put everything you've got into it. As well as to prioritize building a high-quality team. He says that you cannot overestimate the importance of this. It is the foundation of everything else.
The Future Of Financial Services & Rewards
Andy's most recent venture is Eco. A new digital services platform that aims to simplify making your money work for you. While creating access to the best financial products for everyone, everywhere.
Eco is also tackling the broken rewards system. He sees it as a space with huge value. Which has unfortunately suffered from being so fragmented, and with users seeing their grantors constantly devaluing their rewards. Instead, he looks at this as a currency that should be able to be used anywhere you need it.
Listen in to the full podcast episode to find out more, including:
The future of rewards
Simplifying your finances
Andy's expectations for the crypto market
SUBSCRIBE ON:
Facebook Comments