What are the 10 most common funding sources every entrepreneur should know about? Funding is critical to getting your startup off the ground. Competition is fierce, and investors are selective. So knowing the best ways to raise funding is a great place to start. Let's look at the 10 most common funding sources to help you kickstart your new company.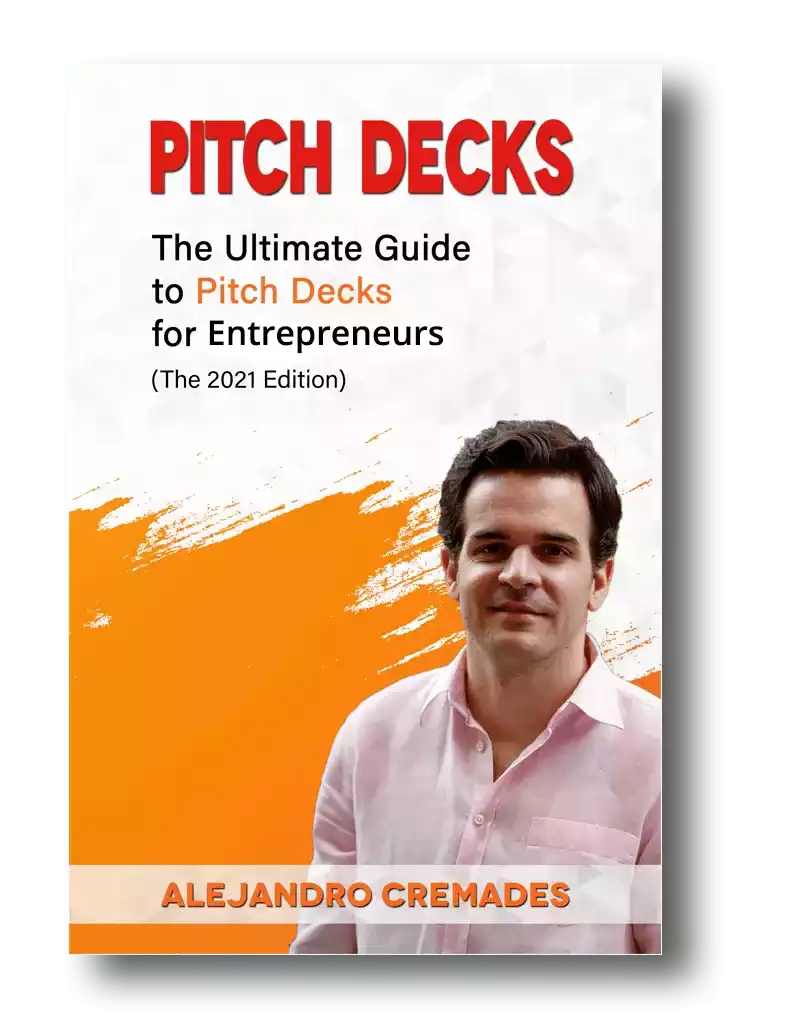 *FREE DOWNLOAD*
The Ultimate Guide To Pitch Decks
Here is the content that we will cover in this post. Let's get started.
1. CrowdFunding
Crowdfunding offers a variety of options. Including donation, debt, and equity crowdfunding.
If you want a crowdfunding campaign to be a success, consider the following:
Research: Learn everything you need to know about each crowdfunding platform and understand the rules and regulations that go with it.
Target audience: Know who your audience is and understand what it is that they want.
Marketing materials: Personalize your marketing to your target audience and create high-quality materials.
Goal setting: Set appropriate timelines for production and release, and know your total financial fundraising goals.
Open up: Talk about the reasons behind the development of your product or service and what it means to you. When you appeal to the audience's emotions, your odds of gaining funding increase.
Accept feedback: Listen to the feedback and make the changes accordingly. Your audience knows what they want and can only improve your final product.
Keep in mind that in fundraising, storytelling is everything. In this regard for a winning pitch deck to help you here, take a look at the template created by Silicon Valley legend, Peter Thiel (see it here) that I recently covered. Thiel was the first angel investor in Facebook with a $500K check that turned into more than $1 billion in cash.
Remember to unlock the pitch deck template that is being used by founders around the world to raise millions below.
Access The Pitch Deck Template
Your email address is 100% safe from spam!
2. Business Loans
While business loans incur debt and sometimes demand monthly payments, they are a potential method to get your organization off the ground. Business loans are classified as either secured or unsecured. A secured loan is one that is connected to an asset, such as your home or business equipment, that you might lose if you do not repay the debt. An unsecured loan implies that they are lending you money without requiring any collateral.
Before making the big decision to take a large business loan from the bank, consider the following:
Know precisely how much capital you need so you don't require more in the immediate future.
Develop a well-mapped business plan to show how you intend to pay it back.
Explain how you can afford to make the monthly installments.
After showing what you need and how much you can afford to pay in installments, explain how long it will take you to pay it back.
If you don't qualify for a business loan because of the newness of your startup, you could apply for a personal loan.
Remember that bank loans, credit lines, and cards come with interest. That could be as high as 29%. So be mindful of the total amount that must get paid back with interest. In addition, personally guaranteed bank loans can be a risky option for entrepreneurs, because should your startup fail; you could lose your assets and get left with a mountain of debt that you have to pay back. So, be careful when accessing this option as one of the 10 most common funding sources to consider.
3. Friends and Family
Raising money for your startup typically begins with seed money from the people you know. There are two options when taking money from friends and family, take a loan from them, or take an investment from them in return for equity.
When taking a loan, you will have to pay back the loan from them with an agreed-upon interest amount. When taking an investment from friends and family, you will be giving them a percentage of your business who will become owners.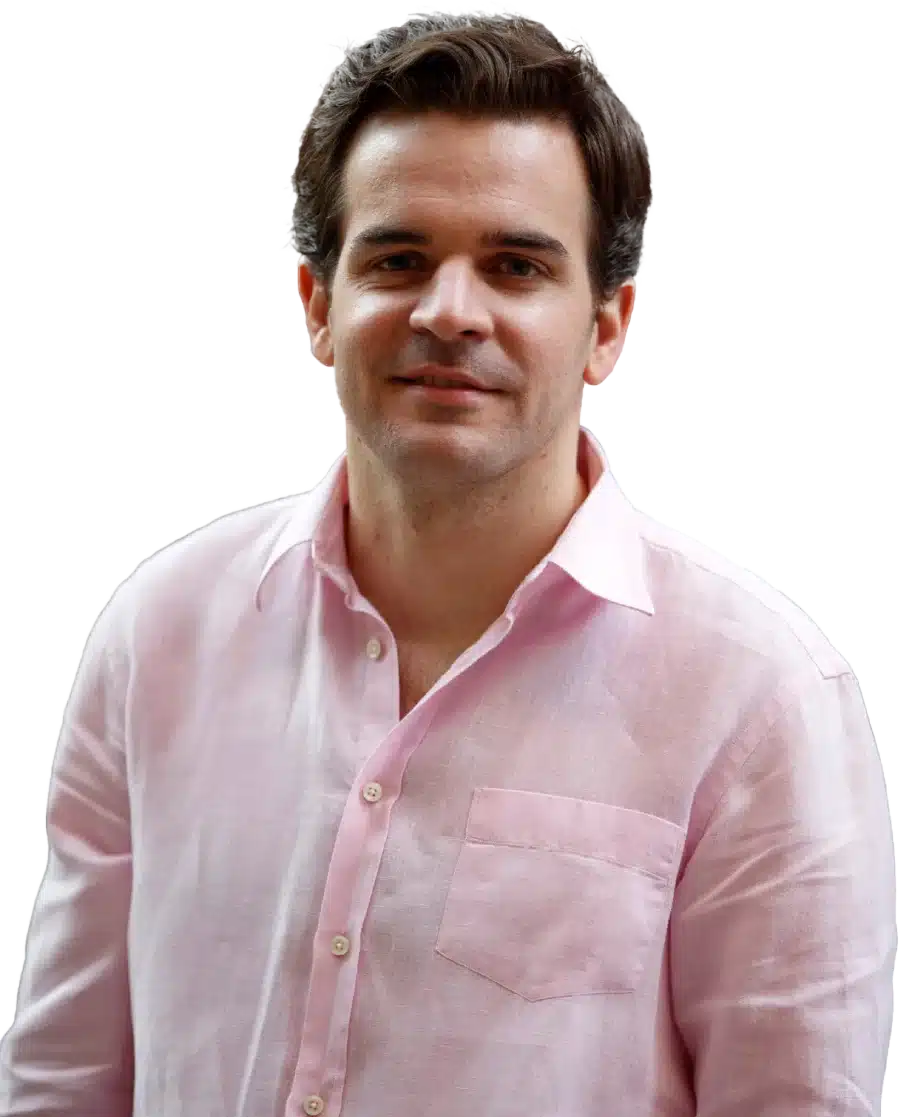 See How I Can Help You With Your Fundraising Efforts
Fundraising Process : get guidance from A to Z.
Materials : our team creates epic pitch decks and financial models
Investor Access : connect with the right investors for your business and close them
Consider the following when taking investment or loan from friends or family:
Make everything legally binding: Hire a lawyer and make it legal. Outline the financials and all other documentation about the loan or investment.
Over-communicate: Update your new investors on the progress of the business and brief them regularly.
Asking loved ones, friends, and acquaintances about financing can be uncomfortable, but there is already trust among you, and many will want to support your big ideas. So present your business plan and go in-depth with your goals, business model, budget, and what you need from them. Make it clear that you are offering part of your business or that this is a loan that will get repaid with interest. As well as how you'll address the worst-case scenario.
4. Government Grants
The government offers grants to select startups and small businesses. Various levels of government offer grants, tax breaks, and other help.
You can get a government grant for almost anything, including:
Nonprofit organizations that are working to make the world a better place
Startup businesses that create jobs and innovation
Community organizations that help people in need
Funding specific demographics to meet pledges agencies have made
Before applying for a government grant, you must have a business plan and develop a loan package for the lender. Being ready with your materials will maximize your chances of tapping into grants as one of the top 10 most common funding sources.
5. Venture Capital Firms
Finding funding from venture capital firms is an excellent financing method. While the process can be long and complicated, this is where the big money comes from. You need to do your research and clearly understand these investors. An investment from VCs typically means offering a significant stake of ownership in the business. Simply put, your goal is to secure the investment, and a venture capitalist is to secure equity in a company and receive a positive return on their investment.
The next step after doing your research is to know whether your startup is ready for VC financing. If you want to attract venture capitalists, you will need a great pitch deck and the right connections.
Consider the following when pitching to VCs:
Build a captivating pitch deck with an exceptional management team, big market, marketing plan, and financials.
Choose VCs that align with your business, industry, vision, and values.
Prepare for due diligence to get from term sheet to money in the bank.
6. Angel Investors
Normally, startups use their personal funds and seed money from family and friends before seeking funding from venture capitalists. Angel investors can fill the gap in between in early rounds of funding. They may see potential in your company and seek equity in exchange for investments, or offer convertible notes.
They will want to know about the industry, the market you are entering, the competition, and how your product or service works.
Consider the following when pitching to angel investors:
Learn about the investors, and make sure it is a good fit.
Add visuals: Dress to impress and add charts and visuals to keep their attention.
Relationships are key: Take your time developing relationships with angel investors and establish trust. They may be the people to encourage other investors to jump on the bandwagon of your business for future rounds of funding.
The risks for angel investors are much higher than that of others because they are giving money to a company in the early phase. However, with the right connections, attracting angel investors is easy and can be found within your network.
7. Incubators and Accelerators
Both incubators and accelerators are similar in that they offer mentorships and a strong business network, but they serve different purposes. They are one of the top 10 most common funding sources.
Accelerators
Accelerator programs invite new companies to attend a mentor program that can last a few weeks to months. Entrepreneurs will connect with investors and mentors to help the startup grow and raise future capital. At the end of the mentorship program, you'll get the opportunity to show your new business to invited investors.
You will have to apply, and some can be harder to get into than top business schools.
Incubators
Incubators can be run by various institutions and individuals, namely investors, large corporations, and government programs.
These programs can last from a few months to a year or more while providing office space, mentoring, and networking opportunities. These are longer-term programs than most accelerators.
Getting investors to support your venture is critical for its success because you're going to need money as the startup grows. When you're ready for more information about how to find sources of funding for your business, check out this video I have created. You're sure to find it helpful.
8. Contests
Contests are a great way to get funding. There are many different types of contests, but they all have one thing in common: they award cash prizes for winning. The prizes can be as small as $100 or as large as $1 million. The most common type of contest can be a business plan contest, as well as various coding events and hackathons. The winner is chosen by a panel of judges or by popular vote.
The best part about contests is that you typically don't need an elaborate business plan or proof of concept to enter.
The benefit of these contests is that they are often easy to apply for, as you only need to submit an application online. Some benefits of contests include:
Cost-effective and fun to compete in
They're great for getting feedback on new products
Awards can help boost your brand and credibility
9. Personal Funding
Using your own personal savings to fund your startup seems like the first choice when getting started. Personal savings are one of the 10 most common startup funding sources. Since you are the main investor in your company, you get to keep all the equity, meaning you get all the profits. In addition, you are aware of everything it takes to operate your business and the financial boundaries you have.
While this is where most companies begin, staying afloat on your own is just as important. Self-financing means that you are risking it all. If your startup fails, you can lose everything you've worked for. Whatever your assets are will be at risk of loss.
Be sure to open a business account and keep your personal finances separate from the business account. Then, you can track your expenses better, which will help when tax time rolls around. If you are self-funding, consider the following:
Keep your professional and personal funds separate
Know the point when you will need to bring in outside capital
Know the redline when you will stop putting your own funds and credit on the line
10. Pitching Competitions
Are you confident in your product or service and up for a little healthy competition? You can pitch your ideas in front of a panel of investors, with the prize being cash or investment capital. If you don't win, it's still not a complete loss. You have the opportunity to pitch in front of your peers, VCs, and angel investors who now know your name. It's a great introduction to the industry, and you can make a lasting impression.
Pitching competitions are hosted regularly and are a great way to network, gain funding, and critical feedback that can save your startup from future failure. With feedback, you can tweak your pitch and ideas for future presentations, and adjustments can be made if there are comments about your prototype. Keep your pitch deck simple yet creative to capture your audience's attention.
Conclusion
The 10 most common funding sources set out in this article, paired with your own personal touch and ingenuity, can help your business get the boost it needs to make it. The key is to identify which funding sources are right for your project and why.
Many of them are quite common and easy to find, while others such as may require more work on your part. Either way, the more you can learn about each source that you choose, the more effective you will be at getting your financial help, and more options will be available should one dry up.
You may find interesting as well our free library of business templates. There you will find every single template you will need when building and scaling your business completely for free. See it here.
Facebook Comments