Tanis Jorge seems to have come up with a magical recipe for consistently starting and selling businesses rapidly. Her last company raised over half a billion dollars through a Series D round. Now, she's going even bigger with her latest company, which aims to give back to the founder community and equip others to scale successful businesses.
On the Dealmakers Show, Jorge talks about life and business as a numbers game, starting her first business in high school, starting with the exit in mind, securing great advisors, great cofounder relationships, and building a $2B business.
Listen to the full podcast episode and review the transcript here.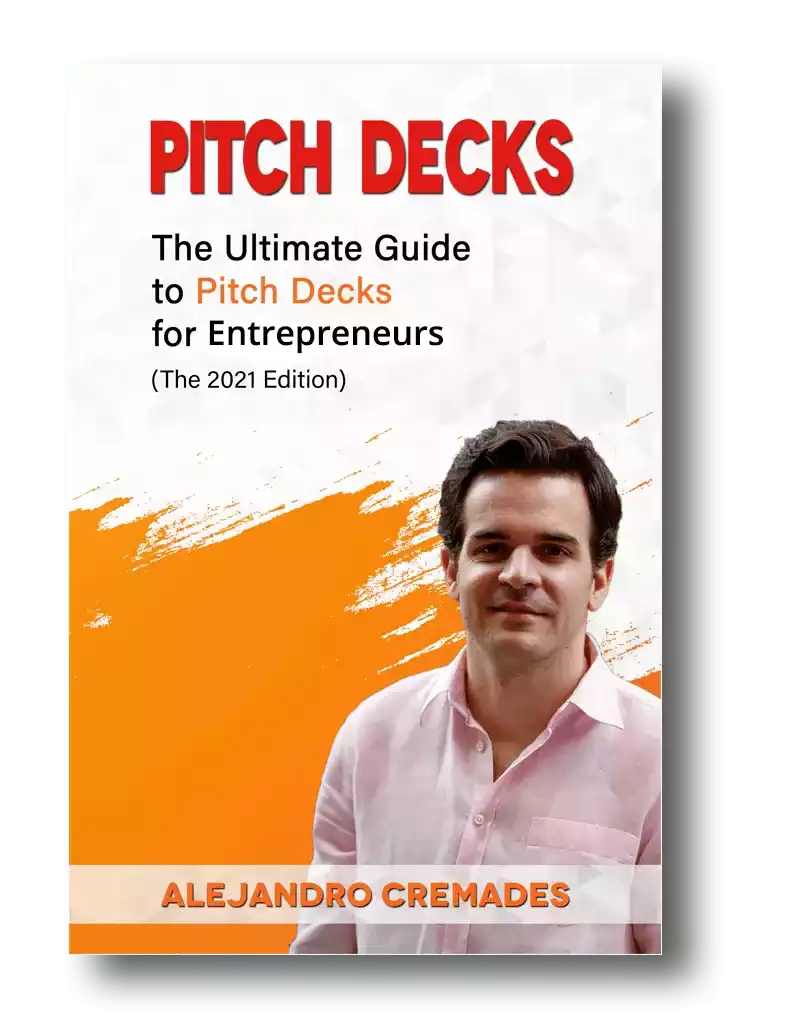 *FREE DOWNLOAD*
The Ultimate Guide To Pitch Decks
Life As A Numbers Game
Tanis Jorge was born and grew up in Canada. Her father, a door-to-door vacuum cleaner salesman, played a very influential role in preparing her for life and business.
She recalls her dad sharing many stories of life as an entrepreneur and salesperson. She saw him build up his business, develop sales teams, and stay self-motivated.
He taught her that life is a numbers game. It's all about numbers. He taught her that as long as you work long and hard enough, and put in your numbers, you will succeed at whatever you are doing. She found this helped greatly simplify life.
For example, when she wanted to start a dog walking service, he told her that all she needed to do was knock on enough doors in the neighborhood, and she would eventually get customers.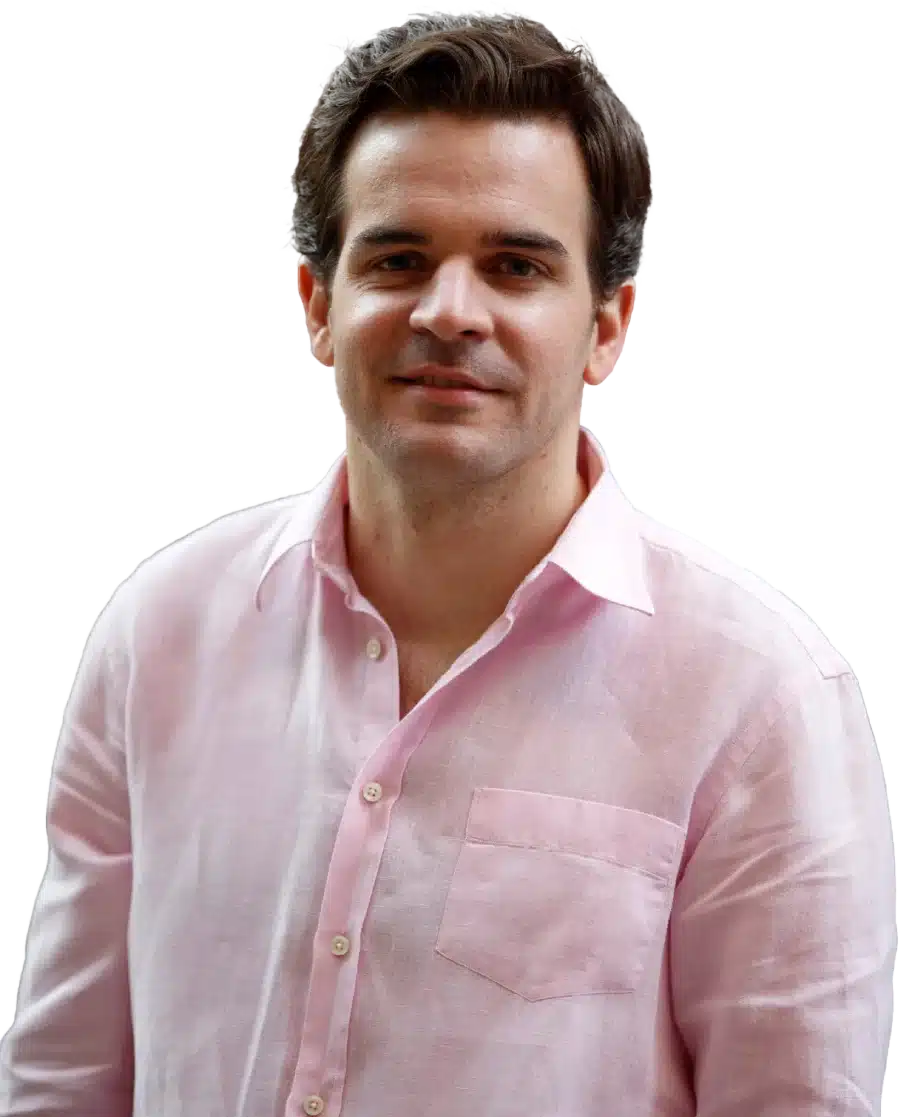 See How I Can Help You With Your Fundraising Efforts
Fundraising Process : get guidance from A to Z.
Materials : our team creates epic pitch decks and financial models
Investor Access : connect with the right investors for your business and close them
Minting Successful Startups
Since launching and selling her first real business in high school, Tanis has proven to be able to build and exit companies like clockwork consistently. A rare talent.
It all began with a cofounder from school. Her co-founder, through most of these ventures, brought her a business idea. More important than the specific business idea itself, they really just wanted to have fun working on projects together.
They bootstrapped that first project for three years, with just a little help from friends and family. Then it was acquired, giving them their first exit.
.In fact, they became very good at starting and running lean startups. Even surviving the dot com bust, and all the economic ups and downs since then.
Jorge says it is really about just believing in your product, staying focused, and determining to work with what you've got, including whether there is access to investment capital or not. Just putting your head down and working through it creatively, and not worrying about what's going on externally.
Her Exit-Focused Startup Journey
On the Dealmakers Show, Tanis explained that their first few startups were designed for an exit from the beginning. A model they used to flip companies to larger ones about every three years consistently.
She says that they would even identify the exit and acquirer when designing the company. They would look for a problem a company was having, and curate everything, including the branding, to make it a natural and obvious choice for them to be bought.
As this founder points out, big corporations are like the Titanic. They move slowly and turn even more slowly. Compared to startups that are like canoes that can pivot quickly.
As they honed this strategy and model, Tanis and her cofounder learned how to even more skillfully and tactically optimize for, and navigate the acquisition process. Just like a poker game, knowing when to show your cards or not, how to negotiate, and when the others at the table are bluffing.
Startup Fundraising
Eventually, Stephen and Tanis decided that they wanted to do something even bigger and ride the journey even longer.
This time, after 18 months of doing their initial R&D, they went out to raise VC money. In spite of their track record in the identity industry, and a string of successful exits, they still ended up talking to over 100 investors in the seed round fundraising process.
They spent a significant amount of time honing their messaging and pitch. Then really found traction when they brought in a strong team of advisors and landed their first lead investor out of Silicon Valley. Both of which added the credibility they needed to ultimately raise around $580M through a Series D round. While building what became the world's largest identity verification company, with a valuation of $2B.
Storytelling is everything which is something that Tanis Jorge was able to master. Being able to capture the essence of what you are doing in 15 to 20 slides is the key. For a winning deck, take a look at the pitch deck template created by Silicon Valley legend, Peter Thiel (see it here), where the most critical slides are highlighted.
Remember to unlock the pitch deck template that is being used by founders around the world to raise millions below.

Access The Pitch Deck Template
Your email address is 100% safe from spam!
Cofounders Hub
After 20 years of building companies with her cofounder, Tanis said that one of the most frequently asked questions she would get was how they managed to work together for so long without killing each other.
She realized that many cofounders were suffering in silent agony, with no one to talk to about it, and no guidebook, model, or support system.
This became the genesis for her latest venture Cofounders Hub.
This began with her writing the book The Cofounders Handbook. Then developing a platform with services that help entrepreneurs build strong and lasting partnerships, and navigate the strains of those relationships.
Listen in to the full podcast episode to find out more, including:
Navigating changing economies
How to land a great board of advisors for your startup
How Cofounders Hub can help you
Tanis Jorge's top advice for other entrepreneurs
SUBSCRIBE ON:
Facebook Comments