Funding a startup doesn't stop with the initial funding round. If a startup's aim is to grow large and quickly, they need more financing rounds one after another to gather the funds they need to fuel it. When your startup has successfully raised money through series A financing, you can do a series B funding round to raise more funds.
Series B follows series A, and if your startup has reached the series B stage of funding, your startup should have gained traction and started generating decent revenues. Series B funding is all about expanding and rapidly growing your startup. So, you can really take your startup to the next level with this funding stage.
However, not every startup reaches the Series B funding stage, and in some cases, they don't even need series B funding.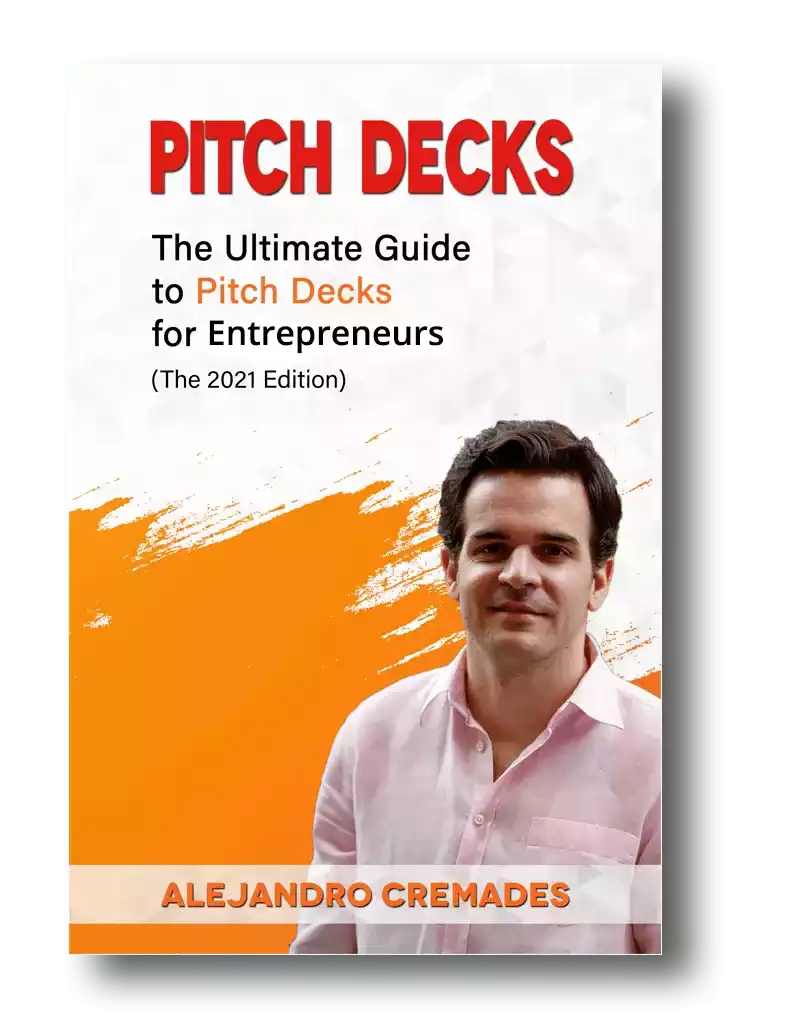 *FREE DOWNLOAD*
The Ultimate Guide To Pitch Decks
So if you are an entrepreneur that wants to know everything about series B funding, then you are in the right place. Because this article will explain everything you need to know about series B funding, so read on.
Keep in mind that in fundraising, storytelling is everything. In this regard, for a winning pitch deck to help you here, take a look at the template created by Silicon Valley legend, Peter Thiel (see it here) that I recently covered. Thiel was the first angel investor in Facebook with a $500K check that turned into more than $1 billion in cash.
Remember to unlock the pitch deck template that is being used by founders around the world to raise millions below.
Access The Pitch Deck Template
Your email address is 100% safe from spam!
What exactly is Series B funding?
After a startup company has gotten Series A and seed funding and is ready to grow, the next step is to get Series B financing. When a company is ready to move into new markets, they often go for a Series B venture round. In other words, the company is already established in its niche and has a growing number of users by this point.
It needs money to keep up with the growing demand from its customers and to stay ahead of competitors.
Series B funding is helpful because it lets new businesses grow in many different ways. When a business goes into a new market, for example, it can hire more employees, marketers, advertisers, or business developers.
Series B funding is made to help you reach your growth goals, no matter what they are, so that your startup company can continue to expand.
How does Series B financing work?
Investors usually perform a lot of due diligence on your company before they put their money into Series B rounds. So, Series B venture rounds need more than just proof that the business is making money. With making money as the main goal of investment, those looking for Series B funding should be able to give a clear plan for how the money will be spent in their pitch.
When a company has reached certain business milestones and moved past the early startup stage, it is often time to start the Series B round of financing. When business owners are ready for the Series B round of fundraising, new investors and investors from the previous round look over the business details and decide whether or not to keep investing.
Investors get a chance to see how well the management team has done after series A funding and decide if their money was well spent. Because of this, investors tend to take less risk with Series B financing than with Series A financing. Series A investors can often buy shares at a lower price at this stage.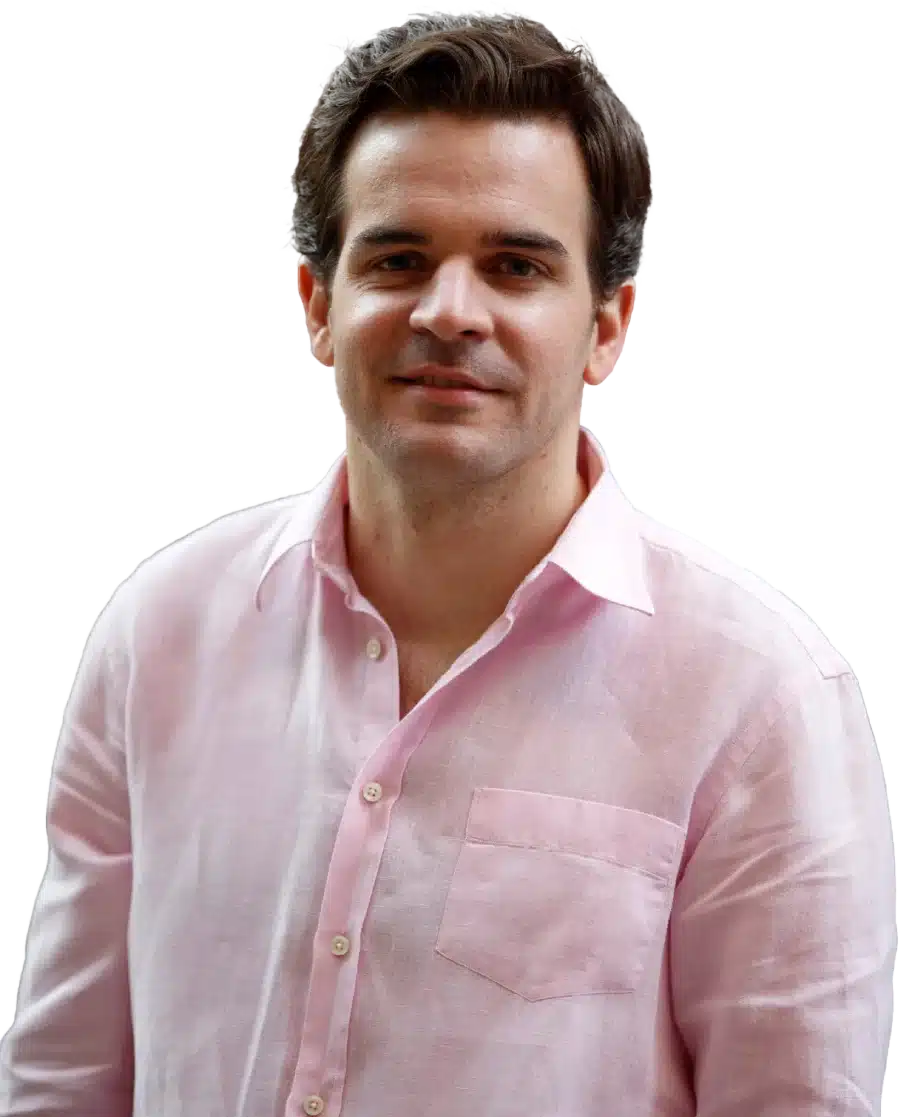 See How I Can Help You With Your Fundraising Efforts
Fundraising Process : get guidance from A to Z.
Materials : our team creates epic pitch decks and financial models
Investor Access : connect with the right investors for your business and close them
Who invests during Series B funding rounds?
Investors in Series B could be the same people who put money in Series A, or they could be new investors. One of the best ways to find the right venture capitalist is to put your startup out there and network as much as possible at networking events. As well as tapping your previous investors and advisors for introductions.
If you're new to the scene and haven't introduced yourself or your business to the industry yet, it might be harder to get funding at this stage.
Investors from earlier rounds of funding can also help the company bring in new investors. Though at this stage, you may need much larger institutional investors. They may include venture capital firms, private equity firms, and corporations that are investing strategically.
Some types of startups may also add substantial debt financing in addition to equity funding at this stage.
In the Series B round of funding, investors pay a lot more attention to your business and finances. They want to know what you plan to do with the money and what your exit strategy looks like. Investors also want to know that your company can meet the goals and expectations that have been set out. Keep in mind that the new investors usually pay more for the shares than the investors who put money in during the earlier stages of funding. So, their profits are less, but the risk that they will lose their investments can also be lower.
What industries have a higher rate of getting Series B funding?
While a startup from any industry can go on to raise series B funding, it is more common in some industries than others. So without further ado, here is a list of all the industries that commonly go for series B funding.
Robotics Industry – The robotics industry is growing all the time and is likely to bring in good profits. The costs of making things have gone down even more thanks to AI and automation. Even so, this industry is always in need of money because it uses high-tech equipment, and Series B funding helps it do just that. Heavy industrialization has led to a rise in the amount of money invested in this space over the last few years.
Healthcare Industry – Healthcare is another industry that is always needed. Private healthcare firms need large amounts of capital.
Tech Industry – Due to the fact that this industry is growing quickly, investments are always needed. As competitors raise enormous sums, tech startups need ever large amounts of funding to be able to compete and take advantage of the global scale we now work on.
What do companies usually do with the money raised from series B?
When you get Series A funding it mostly goes into covering business expenditures such as hiring new employees, developing products, marketing, and building infrastructure. However, Series B goes past these basic expenses and covers more advanced costs such as the following.
Technology – Companies use series B funding to better their technology and use better technology to improve how they operate.
Marketing – Advertising and marketing are important parts of a growing business. By this time, you know what works, and need to throw a lot more fuel into it to multiply your results.
Launching new high-growth projects – Growth can often mean introducing new products or services into your existing product line. For example, a company might want to offer more products or improve existing ones. Both of these require research and development, which can be funded by series B financing. Or it may be expanding into new domestic or international markets.
Building brand identity – At this stage, you can go beyond just feeding the immediate sales cycle, to taking a more macro approach to promotions, raising awareness, and adding perceived value to your brand.
Even as you're learning more about how Series B funding works, you might need a quick recap of what is the difference between the Series and Series A Rounds. I have created this quick video that will address any questions you may have. Check it out.
Is getting Series B funding harder than getting Series A funding?
Companies that are getting Series B funding are usually well known in their spaces and among investors. Their valuations tend to show that.
The value of a startup after getting Series B funding can be far more significant. Since the numbers are high at this stage, it's no surprise that the Series B round is often thought to be the hardest round for a startup to raise money for.
One thing to remember is that you will now be investigated much more thoroughly, and your financials will be combed through with far more detail.
It is no longer about just loving the mission and believing in the founding team. It is a financial transaction based on hard data.
You are often dealing with a new level of investors, with new due diligence processes and expectations. Those participating in this round have far more responsibility to their own investors and customers than an angel investor investing for themselves in a Seed round.
What are the signs that your startup is a good candidate for a Series B?
Series B funding is usually an ideal choice for companies that have proven they have a demand in their product and now need to grow. Along with this, companies should have reached certain milestones and be past the stage of just starting up.
You have a product market fit. Your business should be ready for growth, can bring in solid income, and be making some profits. This also shows investors that your business has what it takes to bring them returns on their investment.
You have proven you can hit your milestones, and deliver. You may be hitting a plateau due to the financial constraints you have, but could be a lot more profitable and grow far bigger with another cash injection.
Getting to this stage of funding is a success on its own because it shows investors that your business is real, and has value.
If you are already receiving inbound interest in investing in your Series B from investors, that is probably the best indicator that your company is ready. This type of interest can also yield better valuations and terms. Especially if you get investors competing against each other.
What are the key differences between Series A and Series B funding stages?
Funding up through Series A is often still very speculative about whether this company still really has the legs to go the distance. It's about the team and vision.
By the Series B round, you have proven you are onto something and are a real company.
You can determine your growth path and gain quantifiable traction by finding the appropriate people and resources with the aid of Series A funding. With the help of a Series B investment, you'll be able to invest a sizable sum of money in expanding your workforce and your sales channels.
You must complete Series A before continuing on to Series B. Determining your company's development potential, which is also what matters most to your business and investors, is frequently one of the series A stage goals. The objectives you establish for Series A include finding product market fit and customer traction, as well as ensuring that the appropriate individuals are placed in key positions within your business.
Once you have done all that, you can then move on to series B financing. Series A and B are also different in terms of how much risk investors take and how much money is needed for each stage. When investing in Series A, an investor takes on more risk because the startup is in an earlier stage, but in exchange, they get a better price for their equity. Series B investments have less risk than Series A investments, but investors usually get less of the company for each dollar they put in.
After this, Series C is really about accelerating the scale and preparing for an exit of some type.
Conclusion
Series B is the next big step in the life cycle of a startup. Entrepreneurs need to plan this funding stage carefully to manage the challenges involved with this stage. While series B financing is more serious compared to previous rounds, it can catapult your business to new heights. Now that you know everything about series B, you are in a better position to secure your own series B funding.
You may find interesting as well our free library of business templates. There you will find every single template you will need when building and scaling your business completely for free. See it here.
Facebook Comments