Ready to raise a Series A funding round for your startup? Here's what you need to know first.
The Series A funding is a very important funding round for startups and their founders. This is often the first real institutional funding round. It is a big leap from seed, pre-seed, and friends and family rounds.
If you aren't successful in closing this round, then it may well be the end of the ride for this venture.
So, what do you need to know before you jump into, take any term sheets, or even consider pitching? What does it take to both be successful at this stage, and set your company up to continue to survive and thrive?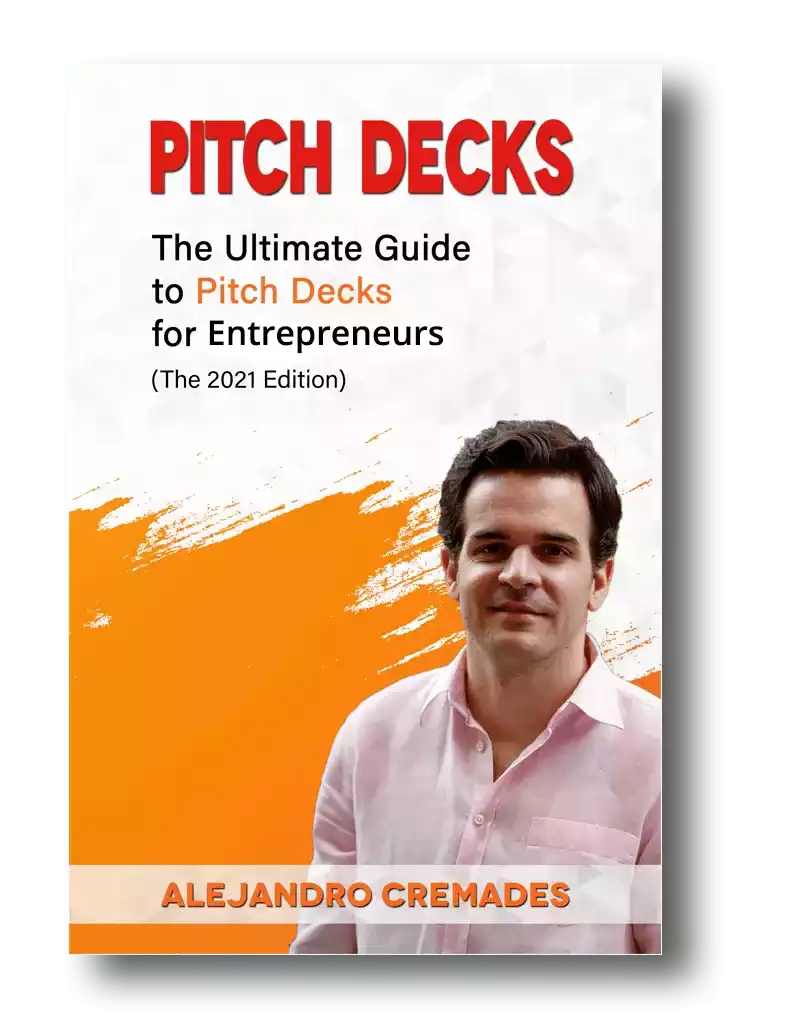 *FREE DOWNLOAD*
The Ultimate Guide To Pitch Decks
Here is the content that we will cover in this post. Let's get started.
What Is Series A Funding?
Series A is often the first really substantial round of funding for many startups. It marks the point where a company has typically made it from pie in the sky idea, to becoming a viable business with real potential that can be taken seriously.
Successfully raising a Series A round means a venture has reached the point of showing real promise and proof.
It is where founders will find the capital to really fuel the mission and make even more progress. It may have been easy to wing it up until this point, though if you don't approach this round seriously, and invest in making it a success you will probably run out of money and fade out of existence.
At Series A, startups exchange shares and ownership equity for an injection of financial capital.
Keep in mind that in fundraising, storytelling is everything. In this regard for a winning pitch deck to help you here, take a look at the template created by Silicon Valley legend, Peter Thiel (see it here) that I recently covered. Thiel was the first angel investor in Facebook with a $500K check that turned into more than $1 billion in cash.
Remember to unlock the pitch deck template that is being used by founders around the world to raise millions below.
Access The Pitch Deck Template
Your email address is 100% safe from spam!
Where Does The Series A Come In Funding Rounds?
The Series A funding can be one of the many funding rounds today.
This typically follows the below journey.
Pre-Seed Round: Friends and family funding or self-funding to begin working on an idea.
Seed Round: Often debt, convertible notes, or equity given to angel investors for initial development and testing.
Series A: First major funding to build upon existing progress, and hone the model and economics.
Series B: Institutional capital to expand further, master dynamics of the market, and grow.
Series C and Later Rounds: Large funding rounds for scaling, M&A activity, preparing for an IPO or other exit event.
What Are Investors Looking At In A Series A Round?
Although every round and pitch should be taken seriously, the Series A is going to be a different world than many entrepreneurs have encountered up until this point.
You may have been able to skate through earlier fundraising events. Especially if much of the money came from friends and family, or other connections to angel investors. Likability and a catchy idea may have been enough to get you through those rounds. Now you will be raising from professional investors, with a lot of responsibility, who are far more focused on the facts and figures.
Expect to go through thorough due diligence before putting any money in the bank in this round.
Opportunity Size & Returns
Presenting a big opportunity to investors is essential. Early-stage startup investors are looking for 100x returns or better. They need them in order to account for the many bad bets they will make along the way.
Be sure you are calculating for inflation here, and are remaining competitive. Unicorns have become almost as common as regular thoroughbred horses. Other entrepreneurs and companies are now thinking in terms of tens and hundreds of billions of dollars, and even trillions. Be sure you are on par with that.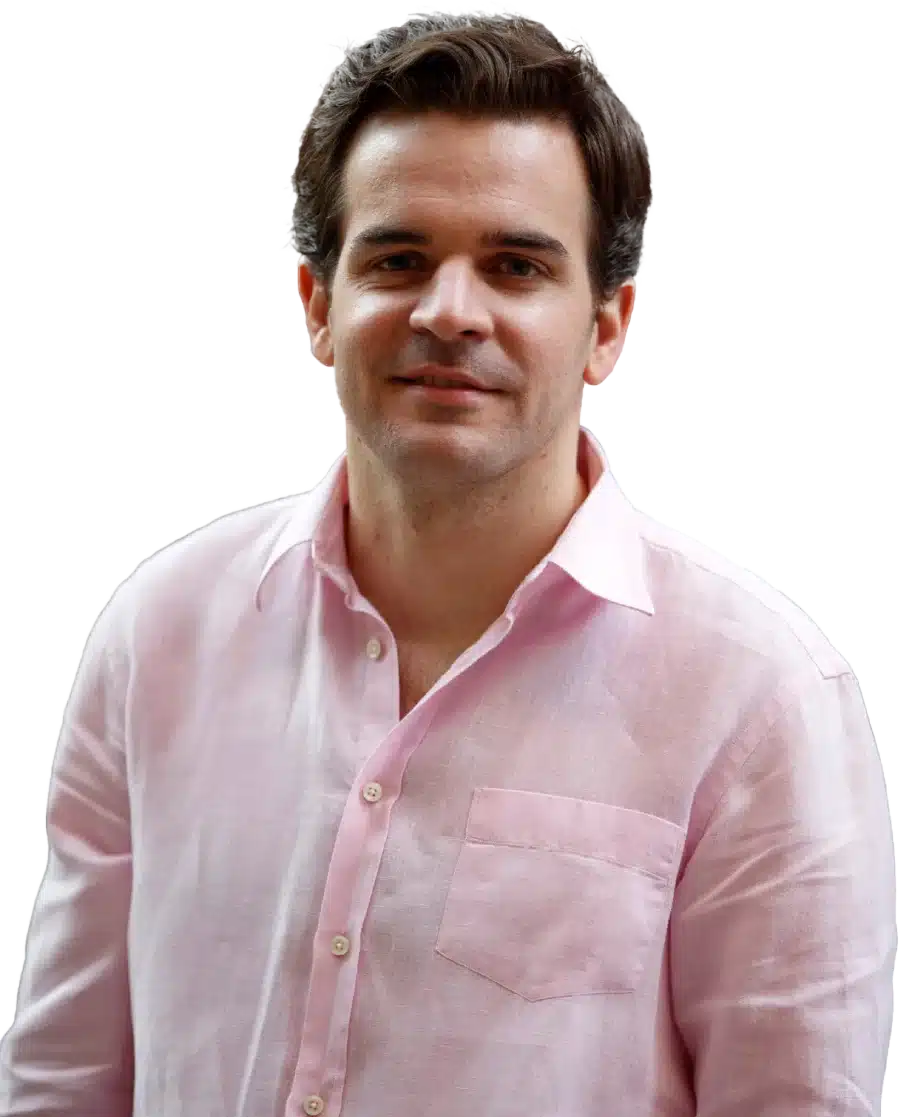 See How I Can Help You With Your Fundraising Efforts
Fundraising Process : get guidance from A to Z.
Materials : our team creates epic pitch decks and financial models
Investor Access : connect with the right investors for your business and close them
Growth Rates
Growth is very important to investors at this stage. You don't have to be firing white-hot on every metric, but you should be able to show some very attractive and significant growth in your target metric. They may be more focused on month over month at this stage, versus weekly or quarterly. It should be consistent, and something you will be able to keep up through closing this round. As well as having a strong growth forecast over the next three-plus years.
Sales & Revenues
You may not need to be profitable yet, though investors are likely to want to see sales and revenues.
While there may be plenty of room for improvement, investors at this stage want to see that you can sell your product and that people are willing to pay real money for it. That there is a real commercial business and value here.
You should have a good handle on unit economics and some proven sales channels.
Leadership & Team
While one of your main categories of uses of funds from this round may be hiring more staff and executives, investors are going to be looking hard at your team and leadership.
Do you have the team and leaders that have the experience and ability to carry this company through to the next level? Not just to survive but to really excel and master the space.
You may want to make better hires ahead of pitching this round. If not full-time, then fractional executives, remote hires, or notable advisors.
Crafting Your Series A Pitch & Pitch Deck
You are going to need a seriously good and professional pitch and pitch deck to fill up this round.
Give this part of your plans the attention and investment it deserves. Whether you are attempting to raise $10M or $300M in this round, each slide and second in your pitch is worth a good amount of money. No matter how much you invest in it, the ROI is going to be pretty substantial. Compare that to the pain and cost of failing to raise this round, and having to close the doors.
Series A Pitch Decks
By now you probably have a lot more information and data than when you were trying to raise your seed and pre-seed round. Still, it is vital to remember to keep it clear and simple.
You may be able to justify as many as 12 to 16 slides at this stage. Though only if you really have the data and activity to back it up, remain concise, and interesting.
You may even still get away with a 10 slide deck. If you are hitting 20 slides you are probably going to lose a lot of potential investors in the process.
If you must, leave your longer deck for more detailed investors who have already expressed interest, after reviewing your shorter intro deck.
Supporting Materials
Additional supporting materials that can be supplied to interested investors who want more information may include the following.
This is in addition to other items that will be needed in due diligence after receiving a legitimate term sheet. Such as articles of incorporation, operating agreements, patents, licenses, and contracts.
Virtual Data Rooms
All of your supporting materials should be hosted in your data room. Today a virtual data room (VDR) is the standard for doing this. There are an increasing number of options for doing this. Though something as simple as Google Drive can work just fine. You just want to make sure that you have full control of this space. That you can grant and rescind access, and track activity.
Types Of Investors In A Series A
Up until now, you may have raised money from friends and family, professors, startup accelerators, grants and competitions, and angel investors and family offices.
At this stage, you will be engaging sophisticated institutional investors. These may include private equity firms and strategic corporate investors.
Venture capital firms are probably the most famous investors in this space. This is what they do all day. They are looking to make bets on promising companies that will go big, fast, and deliver highly profitable exits.
Don't overlook your customers. If you are a B2B startup, especially an enterprise, you may find that some of your customers are also your best investors. This can come with many additional benefits too.
Finding The Best Investors For Your Series A Round
You may desperately need the money, but who you choose as investors at this stage will prove very impactful.
You are likely to give up a substantial amount of equity and control in your company at this stage, including board seats and voting rights.
You may find your company quickly going against all of your values and hopes with the wrong investors. All of that money will be a regret.
Do gain clarity on what you need financially. Though also consider your other needs, and larger vision. What else do you need help with, and can benefit from? It is this additional value that will really separate the best investors. As well as ensuring they share your vision and values and care about the mission.
Connecting with your ideal investors
Know that you have some type of checklist or profile of your ideal investors you want to get to work connecting with them.
Getting funded is still very much about who you know, and personal connections. All the selling, pitching, and facts and figures follow that.
If you don't have these investors and their decision-makers in your network now, then you need to get those introductions quickly. If you don't have any direct links, then an experienced and connected fundraising advisor may be what's needed to hack your way there in time.
Building and testing the relationship in advance
Even with a warm introduction and strong pitch, closing the round is going to rely on investors getting to know, like and trust you, authentically.
It is getting to know them personally over time. As well as proving that you do what you say and are capable.
If the opportunity is there, anything you can do to test and prove the working relationship in advance will help.
Looking for more in-depth information about what is the difference between Seed and Series A rounds? Check out this video I have created explaining in detail how these funding approaches work.
Additional Factors To Consider
Setting The Right Milestones
In order to keep your investors supporting you, get them to stick with you financially if needed, and to be glowing referral and testimonial sources, you need to be hitting the milestones you told them you would achieve.
You also need to get to a new stage of business if you expect other investors to come into a new Series B round after this.
Be aggressive, but realistic.
What To Spend Your Series A Capital On
Common uses of funds from your Series A may include additional staffing, expanding marketing, further development of products, and other infrastructure investments that will help improve your overall position and unit economics.
Positioning For Your Series B Round
In addition to the right milestones, you need to consider other factors that may impact your ability to raise an attractive Series B.
This includes which investors you allow in now. As well as making the right investor connections now for your upcoming raise in the next 12 to 18 months.
Summary
Raising your Series A is a big deal. Your fundraising efforts in the weeks and months ahead can easily make or break your business and all you hope for and have worked so hard for already.
This is a big step up from what you've done so far. There is a lot at stake. Everything you can invest in making it a success will pay great returns.
Be sure you know the steps and connect with the right investors and know-how to meet their needs with a great pitch.
You may find interesting as well our free library of business templates. There you will find every single template you will need when building and scaling your business completely for free. See it here.
Facebook Comments