How long should pitch decks be? A pitch deck is one of the main components when you're raising money for your startup.
A pitch deck needs to make potential investors excited about your ideas. It should get them engaged in conversation regarding your company, in the hopes of it leading to an investment.
Your pitch deck will be what investors see before agreeing to meet with you, so it needs to tell a story from beginning to end by being credible, compelling, and concise.
The first slide of your pitch deck should grab investors' attention and hold them until you reach the end.
Ideally, a pitch deck should be 10 slides, but no more than 20 slides. You want to be as concise as possible and avoid overcrowding your pitch deck.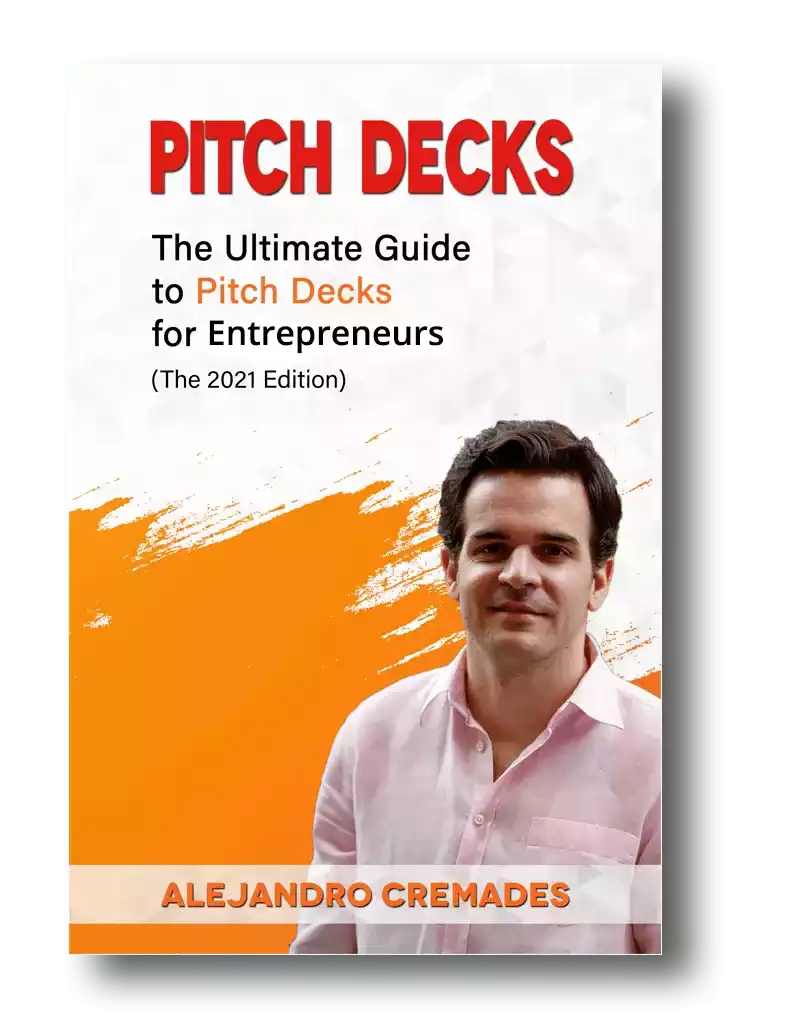 *FREE DOWNLOAD*
The Ultimate Guide To Pitch Decks
What is a Pitch Deck?
A pitch deck can also be referred to as a startup deck or a slide deck. The following are essential aspects of a pitch deck:
It's a presentation providing an informative yet brief overview of your startup.
It must cover the main points of your business plan, the products and/or services you provide, funding needs, and high-level financial projections.
Your pitch deck will mainly be used as your startup's storyteller and should work well as a visual document.
The main purpose of your pitch deck is to get a meeting with an investor who will want more information about your startup.
It's the first thing an investor sees to learn about your startup. The goal is to spark interest in your startup and have investors ask for more instead of declining immediately.
The Pitch Deck Proposition
The proposition is the central argument for your pitch deck and is the main idea you want to convey to investors. This is conveyed through the problem and solution section of your pitch deck.
Your pitch deck will stand out if you can show how the problem is real, and your solution is of value.
When determining how long should pitch decks be, avoid spending too much time on your product or service (the solution), but focus on the problem you're solving. This should be at the core of your pitch deck.
Have Relevant Market Data
Ensure you have the data to back up whatever you say to investors. You don't need to have all the information in the pitch deck but keep it aside if they ask for it.
Overburdening your deck with numbers will only lengthen it, and you want to avoid that.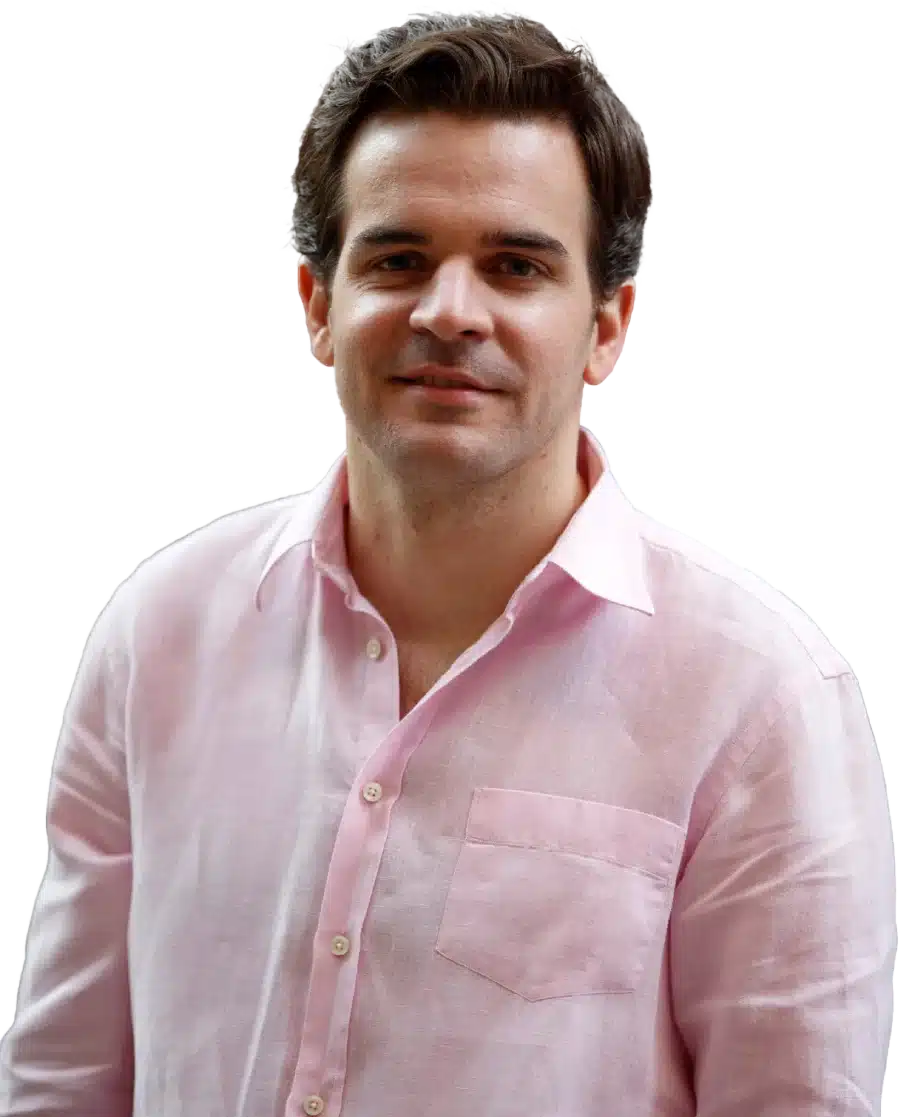 See How I Can Help You With Your Fundraising Efforts
Fundraising Process : get guidance from A to Z.
Materials : our team creates epic pitch decks and financial models
Investor Access : connect with the right investors for your business and close them
The Investor's Attention
The attention span of an investor determines the length of a pitch deck. When creating your startup's pitch deck, think about how long an investor will keep his attention throughout your pitch.
A pitch deck that's too long will result in an investor losing attention. If your pitch deck is only going to be read and not presented, keep the length short, to below four minutes of reading time, and focus on graphs and images instead of words.
The Structure of a Basic Pitch Deck
Every pitch deck has a basic structure and format to follow. A guideline of the main points that get discussed in a pitch deck is:
The problem
The solution
Market research
Growth projections
Your team
Who are your competitors
Financial projections
Keep every section concise and easy to understand. If your pitch deck is too long, you will need to edit it and remove all the unnecessary information.
Guy Kawasaki's 10/20/30 Rule
Entrepreneur and venture capitalist Guy Kawasaki teaches the 10/20/30 Rule of Powerpoint. This rule means that each pitch deck should have 10 slides, not be more than 20 minutes long, and the font should not be smaller than 30 points.
The Rule of Powerpoint is explained as follows:
Ten slides: According to Kawasaki, the average human being, including venture capitalists, can't comprehend more than 10 concepts in a meeting. He believes that you don't have a business if you use more than ten slides.
Twenty minutes: Kawasaki suggests you give your ten slides in 20 minutes, even if you were given an hour to present. The remaining 40 minutes should be left for discussion.
Thirty-point font: The point for larger text is less is more, as you're trying to get important points across while increasing your credibility. If your font is smaller, you cram more words into the slides, which then gives the investors and the rest of your audience time to read ahead of you than what you're speaking, making you and your audience out of sync.
Keep in mind that in fundraising, storytelling is everything. In this regard for a winning pitch deck to help you here, take a look at the template created by Silicon Valley legend, Peter Thiel (see it here) that I recently covered. Thiel was the first angel investor in Facebook with a $500K check that turned into more than $1 billion in cash.
Remember to unlock the pitch deck template that is being used by founders around the world to raise millions below.
Access The Pitch Deck Template
Your email address is 100% safe from spam!
11 Slides to Consider Including in Your Pitch Deck
Every business is different, but by following these 11 slides, you can develop a pitch deck that generates enough interest from potential investors. Take the time to learn how long should pitch decks be.
Slide #1: Vision and Value Proposition
The first slide should be short and simple, with a one-sentence overview of your startup and the value you bring to your customers.
If you're unsure how to go about it, think of this slide as a short tweet where you need to describe your startup in 140 characters or less in a way that anyone would understand.
Slide #2: The Problem You're Solving
The second slide should focus on the problem your startup is solving and who has the problem. When explaining the problem, try to tell a relatable story that makes the problem seem more real, giving investors the chance to understand your startup and goals.
Discuss what solutions are currently in the market for the problem you're solving, but avoid spending too much time talking about your competitors, as you want to leave that for later.
Slide #3: Your Target Market and Opportunity
The third slide should be used to expand on who your ideal customer is and the number of customers there are. Discuss the total market size and how you position your startup in the market.
This is the section where you will detail the scope of the problem your startup is solving. Avoid defining your market as large, but instead, define your market as specific and reachable.
Your pitch will be more realistic the more specific you are.
Slide #4: Your Product/Service – The Solution
Here you will describe your service or product offering. Go into brief detail about how your customers are using your products or services to solve the problems you outlined in slide two.
While telling your story, try to stay focused on the problem your customers face and how you're solving it with a solution instead of focusing only on your product or service.
Slide #5: Business Model or Revenue Model
Now it's time to start touching on the financials of your startup. Describe how you're making money, what you're charging for products or services, and who's paying the bills.
For example, some content sites will have advertisers paying the bills instead of users, so be sure to mention this if it's relevant to your business.
However, keep an eye out for how long should pitch decks be. Plan your deck accordingly. Discuss how your prices compare in the larger market. Are you offering a budget-friendly product or service, or are you more high-end?
Slide #6: Validation
By proving some aspect of your business model from having early adopters or early sales, you show investors that there's less risk.
By demonstrating that your product or service solves the problem you previously identified, you validate your startup.
If you've achieved any milestones or significant goals, discuss them here. You can also speak about what next steps you'll be taking.
Slide #7: Your Sales and Marketing Strategy
Discuss how you plan on getting new customers and what your sales process will involve. Explain how you will get your product or service in front of prospective customers.
Outline your marketing strategy in detail. It's crucial to have as much info as possible about the challenges you may face while getting new customers. Having an understanding of your target market will come in handy at this point.
Slide #8: Why You and Your Team are the Best
Go into detail about why you and your team are the right people to run the startup and what experiences you have that others don't have.
Point out who the leading team members are, what expertise they're bringing to your startup, and highlight their successes at their previous companies.
Identify the various significant positions that are still available if your team is still incomplete, and mention why each of those positions is important to your startup's growth.
Slide #9: Financials
Investors are going to want to see your startup's financials, including the following:
Sales forecast
Income statement, which is also known as a profit and loss statement
Cash flow forecast for at least 3 years
Avoid adding detailed spreadsheets to your pitch deck, but instead, have charts that show total profits and expenses, total customers, and sales.
Be realistic with your projections, as investors will almost always cut your forecasts in half. It will be advantageous to give details of your growth based on the traction you already have.
Slide #10: Your Competition
Every business has competition, so describe the following:
How you're different from your competitors
Your advantages
What you have that nobody else doesn't
Why customers will choose you
Slide #11: The Use of Funds
The last slide will give you the chance to ask for money and allow you to explain why you need the amount you're asking for, and what you will do with the investor's money.
Investors want to know where their funds are going and what use they will achieve in achieving your startup's goals. But, you should know how long should pitch decks be and design the presentation accordingly.
The most important facet of a pitch deck is that it has to be concise. If you need more information about how to avoid filler words in a pitch deck, check out this video I have created. You're sure to find it helpful.
Other Slides You Can Include
Your main priority is creating a short pitch deck, but you may want to have a few extra slides available to help explain your startup for more in-depth meetings. You might not use them, but it's still a good idea to be prepared and have them close by.
Partnerships
Your startup might rely on strategic partnerships that are crucial to your success. Examples of partnerships include:
A crucial distribution partner who will take your product or service to market
Intellectual property licensing
Exit Strategy
Your potential investors will want to see what you will be giving them as a return on their investment. This gets done through an exit strategy that will outline your startup's potential acquirers who can help your startup grow and become a success.
Screenshots and Demo
It's great to include a slide into your pitch deck that showcases your product's prototype or a screenshot of your services. This gives investors an idea of how your product or service works and what it does.
Other Documentation
It's essential you keep your pitch deck concise. Your goal is to tell a story, build up excitement, and get a request for another meeting. Apart from your pitch deck, keep all relevant documentation that investors may request from you that is detailed.
By having additional documents separate, you avoid making your pitch deck overwhelming with information. You can have these accessible in a virtual data room.
Understand Your Audience
Now that you understand what goes into a pitch deck and how long it should be, you can focus on the type of investor you think will be the best fit for you and your startup.
Founders need to understand that finding suitable targets for your pitch is more important than how good your pitch deck is or what's in your pitch.
When researching potential investors, focus on the following characteristics:
Areas of interest
Targeted investment size
Investment thesis
Investment climate
How they treat founders
Final Thoughts
When creating your startup's pitch deck, keep it short and to the point – between 10 and 20 slides. You need to grab the investor's attention with your first slide and continue to hold their attention as you describe the opportunity, the product or service, and the team.
This is why every entrepreneur should know how long should pitch decks be.
You may want to keep a few additional slides that explain your startup in detail but should only get used if the investor asks for it.
Be realistic and not overly enthusiastic, as investors see through over-inflated possibilities. Remember that a pitch deck is for storytelling, which plays a huge role in fundraising.
You may find interesting as well our free library of business templates. There you will find every single template you will need when building and scaling your business completely for free. See it here.
Facebook Comments