How to write fundraising materials? In other words, how do you write your fundraising materials to ensure your next round is a success?
Fundraising is one of the most crucial parts of launching and managing a startup. Without the money to get started, and continue to grow, not much else may matter. Yet, this is also one area in which most entrepreneurs have the least experience.
So, what fundraising materials do you need to write? Who should write them? What principles should guide your writing, and when do you need to start?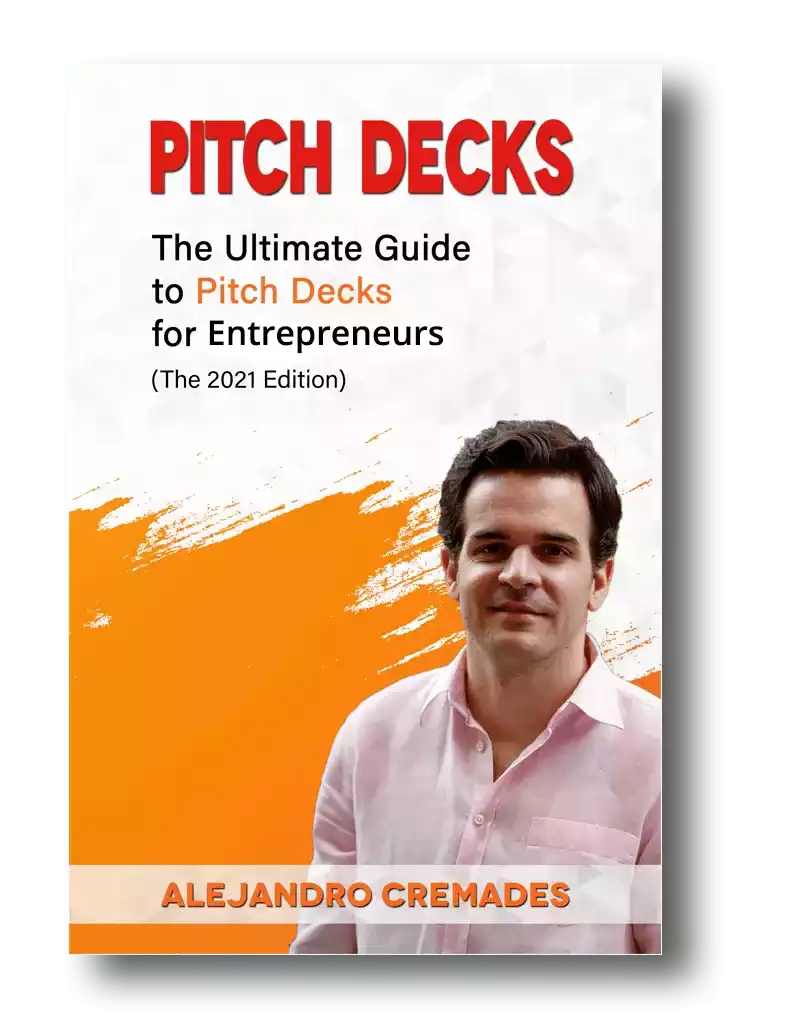 *FREE DOWNLOAD*
The Ultimate Guide To Pitch Decks
Here is the content that we will cover in this post. Let's get started.
What Fundraising Materials Do You Need To Have Written?
There are likely far more fundraising materials that you need to have written than you may realize.
Everyone knows about pitching, but that is just the tip of the iceberg. There are a variety of others you will need to guide and back up your pitch, close investors, and get through the due diligence phase so that you can put the money in the bank.
Here are the essentials that you need to have on your to-do list.
Pitch Deck
The pitch deck is the cornerstone of your fundraising efforts and is often considered the vanguard of your campaigns.
You won't raise the money you need without a good pitch deck. It can make all the difference in attracting the capital and partners you need to really enable your startup idea to achieve its full potential.
While a pitch deck is a visual, slide-based presentation, it is really all about the writing. You really have to nail the text in order to bring it together, convey your message, and sell the investment opportunity.
Early-stage startups only need around 10 slides in their deck. Late-stage startups with many lines of business, revenues, products, and even divisions, may justify up to 20 slides.
You want to use a large font to make it readable. So, you will have very few words on each slide. Most founders find it much harder to be concise and convey their message in such few words, but it is essential.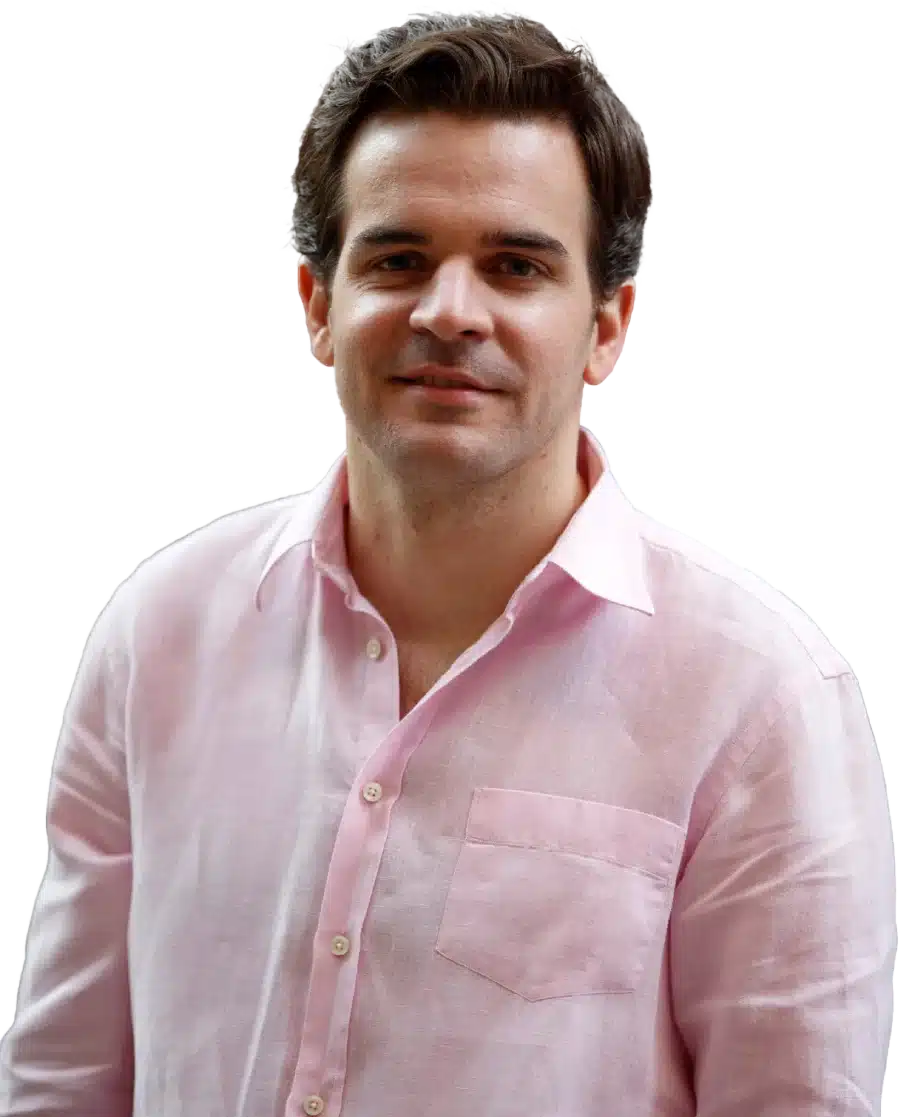 See How I Can Help You With Your Fundraising Efforts
Fundraising Process : get guidance from A to Z.
Materials : our team creates epic pitch decks and financial models
Investor Access : connect with the right investors for your business and close them
Pitch Script
To go along with your pitch deck slide presentation you need a verbal pitch. This is also vital in case your presentation isn't working, or you have the chance to present without it.
This is an incredibly important part of fundraising. Not everyone is comfortable with public speaking out of the gate. Even if you are accomplished in this area, you need an effective, strategic verbal pitch that is compelling and can convince investors in a few minutes. So, it just makes sense to begin with a script that you can work from.
After you've practiced and repeated it enough, this will become natural, and you won't need the script or notes in front of you. This is why having a pitch script is a great first step in learning how to write fundraising materials.
Your fundraising materials are just one facet of how to put together an investor outreach strategy. Having a carefully-planned strategy can help you design the pitch better. For more information on how to formulate a strategy, check out this video I have created.
Investor Updates
Throughout the fundraising process, you will want to publish and send out investor updates.
If you have existing investors from previous rounds you will want to begin prepping them for your next fundraising event early. This will involve updating them on your progress, letting them know your needs and challenges, and how they can help. They may either participate themselves or introduce you to other investors which are a better fit for the next phase of your business.
It is always best to begin laying the ground for your fundraising months or more in advance. This gives you time to build a relationship with investors, and build trust by showing them that you can execute and achieve what you say. Your investor updates are a great tool for doing this.
During the campaign, these updates can be used to show your progress and create urgency.
Then you will start again in the lead up to your next round.
These are mostly text-based updates. Often in email format.
Follow Up Messages
Closing the sale is all about the follow-up. Often it is the follow-up that will enable your company to get the money instead of your competitors.
This should be a constant effort and process. From sending your initial pitch to re-engaging after investor meetings, to bringing the whole round to closing, and beyond.
If you can follow up just one more time than your competition it can make all the difference in winning your preferred investors.
Once you have your follow-up messages written you can use your CRM to automate sending them out. This may be by email, text message, social, real mail, and phone scripts.
Cold Pitching Messages
Many founders find that they are late to the game when it comes to making connections and building investor relationships. This means that they will need powerful cold pitching messages.
Again, this may be via social, SMS, or email.
These messages may or may not be sent in tandem with your pitch deck. Either way, they are pivotal in opening doors, creating interest, and driving action.
Business Plan
Business plans are still a core part of raising financing. Serious investors and even your friends and family will want to see what the plan is, how well you've thought things through, and the research you've done.
Every venture should have a well-researched and well throughout business plan. That doesn't mean that it needs to be a whole book. It still needs to be usable. Something investors will actually read, and you and your team will refer to frequently.
One-page business plans have become trendy. They may play a more prominent role in initial fundraising efforts. Though you may want something with a little more depth and meat to ensure the success of your startup. Remember to factor them in when understanding how to write fundraising materials.
Marketing Plan
Your marketing plan is key to your success. Being able to acquire customers and make sales is what really makes a business.
Your marketing plan will quickly reveal whether you really know what you are doing or not and whether you have an edge in the market, or a sustainable business model. As well as if you will make good use of any capital invested in your company.
If you are not a marketing expert, and especially as a technical founder, it is wise to get some pro help with researching, strategizing, and writing this.
Action Plan
Your action plan is a short bullet-pointed to-do list of what you are focusing on next.
This shows investors where you plan to put their money and signals how they can tell if you are really able to deliver on what you say you will do.
Keep it short and focused.
Financial Forecasts
Even as a pre-launched, pre-revenue, early-stage startup, you need financial forecasts.
If you are raising at this stage you may not need to include financials in your pitch deck. Though you will certainly need to show off some big data points.
When you do include any financial slides in your pitch deck they are typically the ones that investors spend the most time reviewing.
Whether they are in your deck or backup materials, it is important to be strategic and sell these financials well. For investors, this is a financial transaction. They want to see the potential returns.
In just a few seconds, your financial forecasts will tell investors if you know what you are doing, know your industry and business, and if your plan is realistic versus a deeply flawed dream.
Team Resumes & Bios
The team slide is one of the top three most important slides in your deck. Of course, you only have a couple of lines to convey all of your team's strengths, and why they should bet on you.
This means you will need to back up this slide with more complete bios and resumes for interested investors to review. These can be stand-alone documents. Though it may also be an important time to get a professional copywriter to help refresh and update LinkedIn bios and other platforms that investors will be researching you on. Get all the help you can to help when figuring out how to write fundraising materials.
Utilizing Your Appendix & Data Room
Obviously you don't have room to dump everything you want to say and convey it on less than a dozen pitch deck slides. You also don't want to kill your pitches by trying to attach all of these documents in emails.
You can use an appendix slide at the end of your pitch deck for citing and sourcing authoritative references.
All of the rest of these materials should be uploaded to your virtual data room. This is where investors who want more depth of info, or who have made offers and need to conduct due diligence will go to access all of these other fundraising materials.
What Order Should You Write Them In?
Clearly, all of these materials represent a lot of content and pieces to the puzzle that need to be written. So, where do you start?
You ought to have created some of these materials before you even decided it was a good idea to launch this effort. Like your business plan and marketing plan. Of course, this may be a smart time to update and refine them as well.
If you are starting from scratch, then you may find it easiest to begin by having the pitch deck written.
Get everything out on easy to view slides. Then boil it down to an effective pitch deck.
Use this document to spin off all of your other fundraising materials. In the meantime, you can begin sharing your deck and get a head start on connecting with investors.
Keep in mind that in fundraising, storytelling is everything. In this regard, for a winning pitch deck to help you here, take a look at the template created by Silicon Valley legend, Peter Thiel (see it here) that I recently covered. Thiel was the first angel investor in Facebook with a $500K check that turned into more than $1 billion in cash.
Remember to unlock the pitch deck template that is being used by founders around the world to raise millions below.
Access The Pitch Deck Template
Your email address is 100% safe from spam!
Key Principles & Decision Guidelines
What concepts should guide you as you write or commission the writing of your fundraising materials?
The overall principle should be to create clean, simple, and concise materials.
Even your grandmother should be able to understand what it is all about, the value, and the why now in under four minutes.
Less is better. Especially when it comes to your pitch deck and introductory messages.
Especially when it comes to your pitch deck, pitch messages, and verbal delivery, these are sales tools. It is all about capturing their attention, creating a sense of urgency, compelling action, and bringing them further into your funnel.
If you try explaining everything in technical detail out of the gate you aren't going to get very far. Keep that in mind when learning how to write fundraising materials.
Who Should Write Them?
If you are an expert sales writer then you may tackle this yourself. However, even in this case, it can be wise to have someone on the outside weave together the best of what you have in a way that will be a hit with your target investors.
Remember that each slide in your deck can be worth millions of dollars if you do it write. Or they can cost you your dream.
Whatever you invest in getting the best writing will pay great dividends. Especially with so many great freelance writers, you can use on demand.
When You Should Start Writing Fundraising Materials
If you try to rush all of this content at the last minute, you won't find quality help; you won't do your best work.
At a minimum, you should expect a couple of weeks to get strong first drafts created. Then another two to four weeks to perfect your materials.
Remember that it is always best if you are starting to work on your investors months and years in advance. Not just a couple of months before you have to have money in the bank.
Summary
There may be a lot more to knowing how to write fundraising materials than you thought.
It is more than just a pitch deck. Every line of text can be worth a lot of money. It pays to start on this early, and enroll the best help you can to make your fundraising materials great.
You may find interesting as well our free library of business templates. There you will find every single template you will need when building and scaling your business completely for free. See it here.
Facebook Comments