Let's talk about what to include in the team slide of a pitch deck.
The team slide is one of the most important slides in your pitch deck. What exactly should you include on this slide? And, how would you position the team slide in a pitch deck?
The team slide can make or break all of your fundraising efforts. So, how should you display them in your pitch deck? What is it that investors really want to see on this slide, and in your team? If your team is weaker than you'd like it to be, how do you strengthen it before you start pitching your ideal investors for your next funding round?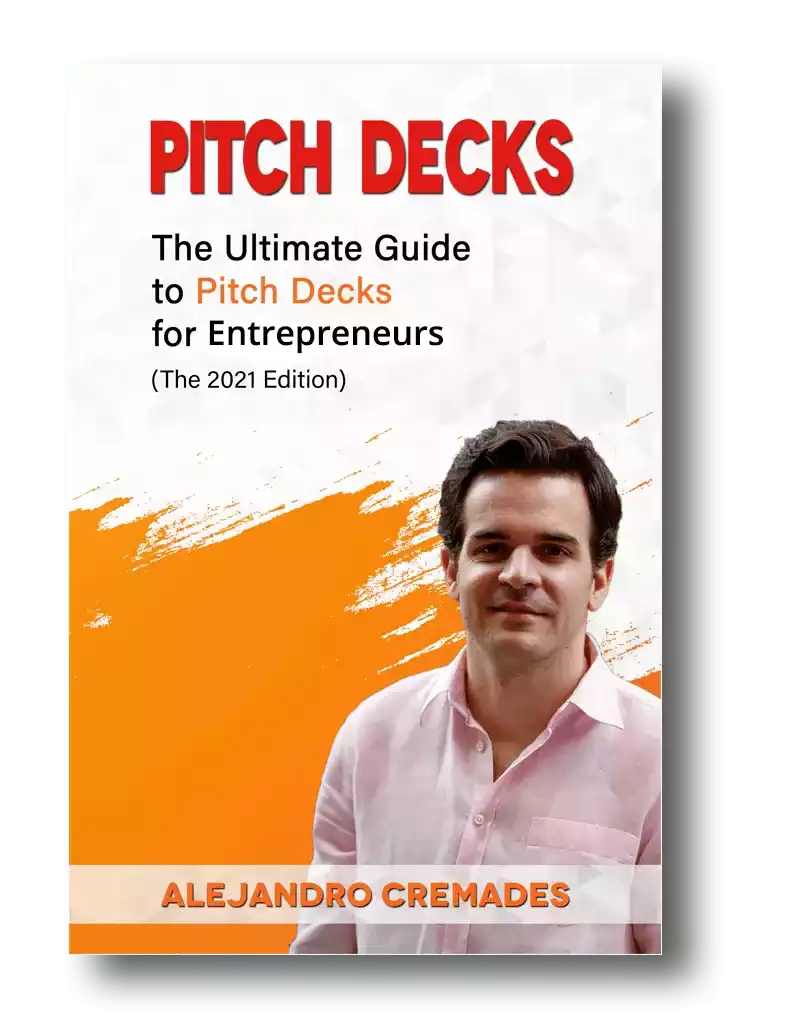 *FREE DOWNLOAD*
The Ultimate Guide To Pitch Decks
Why The Team Slide Is So Important
Where does the team slide rank in importance in your pitch deck?
Many aspiring entrepreneurs think that the product and solutions slides are their most important assets when it comes to fundraising for their startups. The data seems to show that investors will spend the most time on financial slides if they are included in a pitch deck.
More and more experienced founders have been sharing that the problem is actually much more important than the solution or other projections slides. The cover slide and closing slide can of course be influential as to whether your deck is even viewed and whether viewers take action after swiping through it.
However, it is really the team slide that is more impactful and pivotal than all of the others.
The Team Slide in a Pitch Deck Should Reassure Investors
Investors know that ideas are cheap. In fact, as much as you think yours is unique, with them viewing hundreds of pitches before funding a single deal, they'll probably see something very similar this week. Maybe even twice.
It's not really about the idea or the solution at all. A great idea will be wasted by a subpar team. Whereas a great team can take a mediocre, less than a unique idea and turn it into a hugely profitable venture and large scale business.
Even if the solution and product and business model are all wrong at the beginning, a strong team will fight through it and make something of the money invested in them. In contrast, even a genius product will be wasted if founders give up at the first sign of challenge, and those will come back to back every day.
Startup success is all about the team. So, getting funded is all about the team too. Given how critical this factor is, learn carefully what to include in the team slide of a pitch deck.
Keep in mind that in fundraising storytelling is everything. In this regard for a winning pitch deck to help you here, take a look at the template created by Silicon Valley legend, Peter Thiel (see it here) that I recently covered. Thiel was the first angel investor in Facebook with a $500K check that turned into more than $1 billion in cash.
Remember to unlock the pitch deck template that is being used by founders around the world to raise millions below.
Access The Pitch Deck Template
Your email address is 100% safe from spam!
Team Slide Design
What exactly should be on the team slide in a pitch deck?
Limit your team slide to profile headshots of your key team members, and a one to two sentence bio and job title for each of them. Just pick out the most notable fact that is relevant to the success of this startup and for your investors.
Who To Include On Your Team Slide In Your Pitch Deck
The team slide is really about your co-founders. The founding team.
This group should represent a well-rounded set of skills, not only for tackling the technical understanding of the problem and creating the stated solution and product but for building a real business out of this.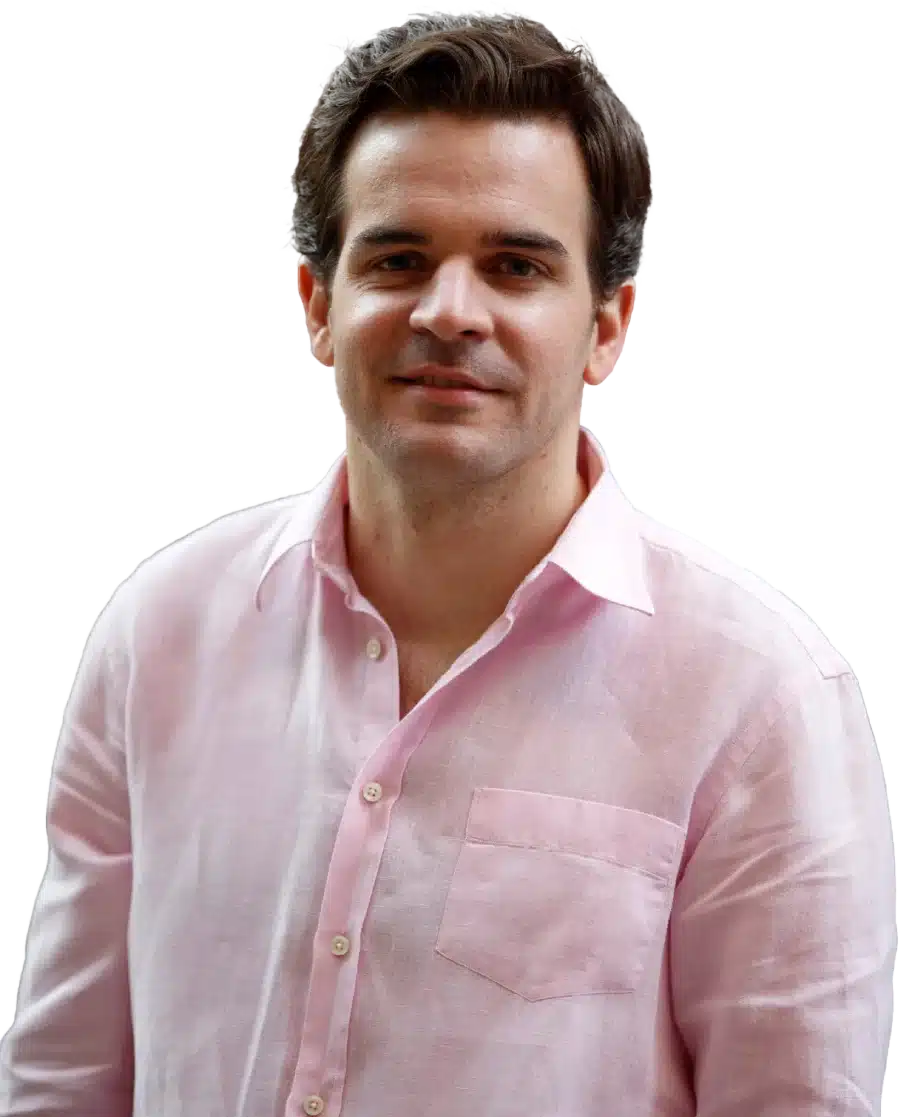 See How I Can Help You With Your Fundraising Efforts
Fundraising Process : get guidance from A to Z.
Materials : our team creates epic pitch decks and financial models
Investor Access : connect with the right investors for your business and close them
If you feel you lack credibility and skills, then you may wish to include a second slide listing your most
notable advisors
. Who are they, what have they done that is relevant? Use the same format as your founding team slide.
You may also improve the perceived strength of your team by including key team members and executives. For example; a notable CMO in your domain with a strong reputation for building highly successful companies.
Just note the potential downside and risks of adding too many team members. It can lack forums and be a distraction. As well as bring up questions, if any, should leave during fundraising rounds.
That's how important it is to know what to include in the team slide of a pitch deck. Of course, you would also want to know what it costs to build a pitch deck.
The 3 Factors Investors Are Looking For In Your Team Slide
Here's what investors are really looking for on your team slide…
1. The Ability To Focus & Keep It Simple
Above all, a successful startup relies on being able to focus, keep things simple, and just keep on executing. Convey this with a clean and simple team slide.
2. Commitment
Being a startup entrepreneur is hard. It is like being asked to be punched in the face multiple times each day, and constantly being tasked with solving seemingly impossible problems. It takes a special level of commitment and grit to stick it out as a founder.
If you don't have it, all of the investor money gets vaporized. Consider how you can demonstrate your grit and convey the confidence you will stick with it to create value for them, no matter what you face.
3. Capability
Is your team capable of creating this solution and building a really big business that solves this problem at scale, and then achieves an exit? Coachability, industry experience, and business skills all factor into this perception.
in addition to designing the right team and team slide, you should also know how to position the team slide in a pitch deck. Check out this video that explains in detail how it's done.
How To Strengthen Your Team When Pitching
Three ways to strengthen your team for a fundraising campaign include:
Adding more notable advisors who bring the experience you lack
Making or posing strong executive hires to be made with these funds
Mentioning other or lead investors in this round will bring a lot of strength to the board
The Team & Your Pitch Deck
To round off what to include in the team slide of a pitch deck, remember that the team and illuminating their strengths do not belong solely relegated to the team slide.
A great presentation and pitch deck outline will drip in their strengths from cover through your story around the problem to solution slide and beyond. You should also expect to have your cofounders present for investor meetings and video calls to streamline the process.
You may find interesting as well our free library of business templates. There you will find every single template you will need when building and scaling your business completely for free. See it here.
Facebook Comments