How to use startup capital well? How do you best use your startup capital?
Whether you are pitching investors, and are working on your Use Of Funds slide for a new round now, or you just put a new round of funding in the bank, knowing the best use of the money is vital to survival and success.
As a founder, you must know where investors expect you to spend, and not. As well as where you can best invest the capital you have, regardless of the amount. In addition to the costs of failing to use it wisely.
So, what should you raise for?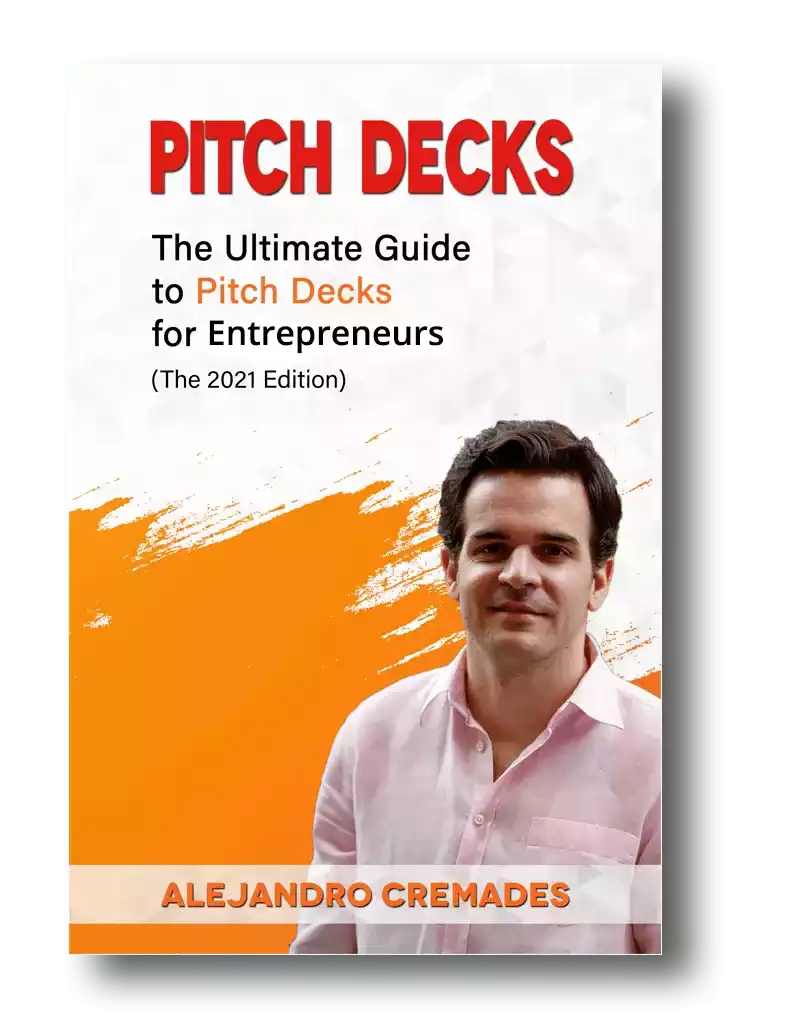 *FREE DOWNLOAD*
The Ultimate Guide To Pitch Decks
Here is the content that we will cover in this post. Let's get started.
No Matter What Type, Who From & How Much: It's What You Do With It
It really doesn't matter how much capital you raise, who you get it from, and in what form. It is all about how you use that startup capital.
The vast majority of lottery winners go broke very quickly. Just as many heirs to great fortunes do. Tens of billions of dollars in business value can be erased in a very short period of time.
On the reverse, with great management, fantastic things can be achieved, starting out with very little. Great value and long-running companies can be created.
What Happens When You Raise Money
Something happens when you take outside money into your startup, Whether you are taking out financing or debt. As well as raising equity capital. Businesses need money to get started and grow, more than many realize when starting out. The number and size of rounds raised while they are still private seem to be extending. If they make it to going public, that's another major event of taking in money from others.
When you take on debt, you are obliged to repay it. Along with interest. You had better put it to good use, and ensure that you are generating returns on that money that far exceed what the money costs you. It adds pressure and puts you on a timeline to get results.
When you take capital in exchange for equity in your company, much of the same applies.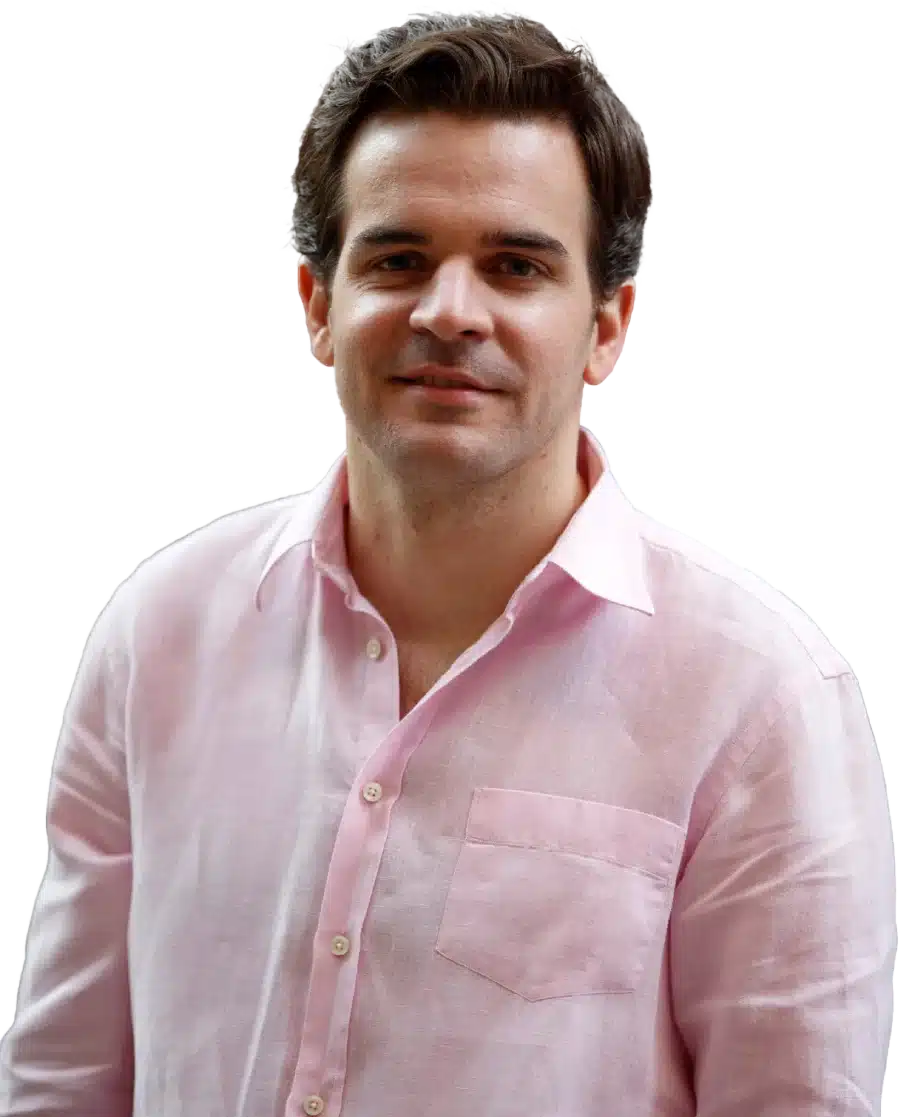 See How I Can Help You With Your Fundraising Efforts
Fundraising Process : get guidance from A to Z.
Materials : our team creates epic pitch decks and financial models
Investor Access : connect with the right investors for your business and close them
You may not have fixed repayments due. Yet, your investors are expecting a return of their capital plus some. They are expecting you to multiply their investment far more than a lender would.
With voting rights and board seats, you can expect equity investors to be much more involved and watch your moves and progress than lenders. You are responsible to them, and they, in turn, to those that provided their capital.
Keep in mind that in fundraising, storytelling is everything. In this regard, for a winning pitch deck to help you here, take a look at the template created by Silicon Valley legend, Peter Thiel (see it here) that I recently covered. Thiel was the first angel investor in Facebook with a $500K check that turned into more than $1 billion in cash.
Remember to unlock the pitch deck template that is being used by founders around the world to raise millions below.
Access The Pitch Deck Template

Your email address is 100% safe from spam!

 
The Penalties Of Not Using Your Capital Well
Poor use of your capital can bring a lot of pain for entrepreneurs. Far more than many expect.
Obviously, poorly spent capital can mean stalling growth and progress. No one wants that. While wasted time and money is painful. Though it can get a lot worse than that too.
Failing to get results with the money you bring in, can mean that you don't get to the next round. Your current investors may not want to back you again. Nor introduce you or recommend you to other investors.
Future investors will also definitely want to know what you've achieved with previous investors' money. It is the best predictor of what you'll achieve with theirs.
If your investors and board lose faith in you, then expect them to overtly assert their voting rights and control more. If you are not using your startup capital well, then they may push short-term thinking decisions. Those that can subvert your mission, cost you your customers and reputation. They may even remove you from your role.
Even as you're reading up on how to use the funding you're raised, you might want a quick recap of how to raise startup capital. Check out this video I have created explaining in detail how it's done.
How To Use Startup Capital Well
Put simply, from a high-level view, the best use of your startup capital is wherever you will get the best ROI on it.
If you are truly a domain expert that knows your space and business intimately well, then your gut instinct may provide some guidance on the places to evaluate investing more capital in your business.
However, all decisions should be based on facts. Not just assumptions.
This means that you also need to know your data. There are plenty of data sets and sources available. Even for relatively new and small businesses. Be sure that you are using it. Don't blindly ignore the answers in front of you. One of the top skills to hire for today is expertise in deciphering data. That is evaluating true causality, and understanding why the data shows what it does.
Get Your Startup To The Next Level
One of the most important things that your startup capital needs to achieve for you is to get your venture to the next level.
If the capital you bring in doesn't get you to the next level where you can access more funds, or at least survive without any more cash injections, then it is essentially all over.
This next level may be:
Qualifying to list on an exchange, launching your IPO, and accessing public markets
Being in an attractive position for an M&A transaction that will provide your mission with more resources
Eliminating enough risk, establishing the performance and size for another round of investor funding, or opening a debt facility
Becoming cash flow positive, and profitable in a self-sustaining way
Depending on where you are now, and what the next milestones are for your company, this may include proving your concept and achieving product market fit, establishing sales and revenues, and generating actual profits.
Or it may be getting to a certain size of revenues, company value, and users.
What Not To Spend Your Startup Capital On
Equally, if not more important than knowing what to spend your money on, is knowing where not to splurge or waste your precious startup capital.
There are endless ways to spend money. Successful founders and companies are those that are able to intently focus.
That means having the discipline not to spend on anything, but which is absolutely essential. If it is not a must, then you must not waste money and time on it.
Let's take a look at some of the categories in which startups sabotage themselves, and where you normally shouldn't throw away that money. They will help you understand better how to use startup capital well.
Vanity Items
This should seem obvious, yet it continues to drain startups of their cash and capital that could be used for essential things.
If it is just for looks, vanity, and ego, then don't do it. Much of this may also apply to things you are tempted to spend on, just to copy competitors. If you don't know 200% that it is helping them be successful and to generate a good ROI, don't do it.
Say no to vanity license plates, splurging on personal spending, and perks that don't have a proven ROI.
Offices
There are now plenty of multi-billion dollar startups that run on a 100% remote and distributed workforce to prove that it works, and that offices are just vanity spending.
You do not need them. If you don't absolutely need them, then they are just a luxury. One you probably cannot afford. For decades even the largest tech companies and institutions, including hospitals, have leveraged outsourced workforces. If they can do it, and find it a necessity, then so can you.
If you are still wrestling with this, then focus on hiring HR, managers, and team members that are experienced and thrive in a remote environment. They will be far more productive and get better net results than those you can coax into an office to fill a chair.
Hiring Too Fast
Headcount is also largely a vanity metric. Many like to boast about how many employees they have, and how fast they've grown their team. At least until, as we've recently seen, they have to lay off most of them, and admit they hired too fast and wild.
You do need people. At some point, your growth should require hiring more people. Though revenue or profit per team member is probably a much better metric than how many people you have on payroll.
Hiring too fast not only eats up your capital, but can ruin your company's culture and reputation. It brings a lot of risks, and extra management. Hire wisely.
Best Uses For Your Capital
So now that we know what not to waste money on, how to use startup capital well?
This greatly depends on the stage of your venture and company. Though, here are the main categories that you will want to invest in to get the best returns, and really get the most out of the money you bring in.
Finishing Your MVP
If you haven't yet, finish your initial product. Get that MVP out there in the world.
If you wait until you think it is perfect, you probably waited far too long. Your company will pay the price for it. It is far better to launch it, and then keep iterating and polishing.
This will help you begin to actually start gaining users and making sales. That means money coming back in, not just out.
Having a real MVP, not just a prototype, also substantially decreases risk for investors. Your current investors will be very pleased that you got something done. It will make it much easier to raise the next round of funding and to negotiate better terms when you do.
Sales & Marketing
It doesn't matter how genius, fantastic, or needed your product is unless you have strong marketing and sales happening.
This is a great place to invest your startup capital. It is one of those that can actually profit and return.
Done poorly, it can also be an area of huge loss. If you just run to do Facebook ads without the right expert help, or just to copy competitors, you can lose a million dollars a month or more.
However, with expert help and making data-driven decisions, you can make sales, hone your unit economics, prove your business model, and create systems and a foundation to build on.
Achieving Product Market Fit
It can take some testing, a lot of conversations, and a fair bit of iterating and tweaking to get there. Though, once you achieve product-market fit, you will be in a far better place to attract investment on better terms. You will be far better positioned to keep going without outside money. Even if you still need it to deliver on all of the orders you are getting.
Scaling
Once you've nailed the above, you should be able to invest your startup capital into this model to predictably scale your results and multiply your money.
Fundraising Campaigns
Don't forget to budget for upcoming fundraising campaigns. It takes money to raise money. To get the best fundraising advice, to craft a winning pitch deck and supporting materials and marketing campaigns. As well as to get to investor meetings once you've hooked great prospective investors. Use the tips listed above to get an overview of how to use startup capital well.
You may find interesting as well our free library of business templates. There you will find every single template you will need when building and scaling your business completely for free. See it here.
Facebook Comments