Understanding how to negotiate an LOI is a critical skill every entrepreneur must learn. Selling up is a big decision for every entrepreneur, and the sale can take several months to complete. So it almost goes without saying that there is going to be a lot of paperwork involved in a business sale. There are many complex agreements that need to be completed for a business sale to be successful. However, a Letter Of Intent or LOI is one of the initial contracts that are drafted between buying and selling parties.
An LOI serves as a nonbinding contract that records the terms and aspects that both parties have agreed upon. Generally, an LOI is proposed by the buyer, however, as a seller, you can always propose changes to the letter of intent. Drafting an LOI is always in favor of both the buying and selling parties. This agreement can save time and assure sellers that the buying party is genuinely interested in purchasing their business.
Even if an LOI isn't legally binding, it still serves as a way to push the business sale forward, so it eventually reaches completion. However, a letter of intent is not a standard document and its terms need to be negotiated between the buyer and seller before it can be drafted. As a seller, it is important to know how to negotiate the LOI so that you can ensure a successful sale of your business. This article will explain what an LOI is, how to negotiate it, and how this letter should be drafted, so keep reading.
Remember that mastering the storytelling side and how you are positioning your business is critical when it comes to engaging and speeding up the process. This is done via your acquisition memorandum. This is super important to reach a successful acquisition. For a winning acquisition, memorandum template take a look at the one I recently covered (see it here) or unlock the acquisition memorandum template directly below.
Access The Acquisition Memorandum Template
Your email address is 100% safe from spam!
What is an LOI?
Before we jump into the tactics for negotiating an LOI as a seller, it is important to explain what an LOI is in the first place. As you can guess by the name of this agreement, a letter of intent is used to show the intent of both parties involved in the business acquisition. Since an LOI doesn't bind either the buyer or seller under the law, both parties can freely negotiate the transaction without worrying about making a final offer.
A letter of intent usually comes before the purchase agreement, and the terms that are agreed upon in the LOI can be carried into the final purchase agreement. So it is definitely worth it for sellers to spend their time negotiating the letter of intent, so the purchase agreement can contain terms that are favorable to them.
An LOI can also describe the various parties involved in the transaction, and also describes the business that is being sold. Most importantly, a letter of intent contains the price that is likely to be paid by the buyer to the seller. So a letter of intent gives the sellers an opportunity to negotiate their desired price, which can then be carried over to the purchase agreement.
Knowing how to negotiate the letter of intent is only of the aspects of selling your business. As a startup owner, you should also know how to value your company so you can get the best price for it. For more information, check out this video I have created. You are sure to find it helpful.
What is the difference between a purchase agreement and a letter of intent?
An LOI is often confused with a purchase agreement since both of these agreements are a part of the business selling process. Sellers who are going into a business transaction for the first time need to know the difference between the two, so they can fully utilize these agreements to secure their own interests. So without further ado, here is how an LOI and a purchase agreement compare:
Letter of intent
An LOI usually consists of between 3 and 15 pages, and it contains the terms of a transaction in detail. While most terms of an LOI aren't legally binding, it is possible for an LOI to contain terms that are enforceable by law. Drafting an LOI may require the involvement of an M&A attorney because an incorrectly drafted LOI can't protect the interests of either party effectively. Once an LOI is completed and signed, both parties can then start working on drafting a purchase agreement.
Purchase agreement
A purchase agreement can consist of up to 50 pages and the size of the PA can reach up to several hundred pages depending upon the complexity of the transaction. If a transaction is simple and doesn't involve large sums of money, the buyer may skip a letter of intent and go directly toward a purchase agreement.
However, since most acquisitions involve the transfer of complex assets and liabilities, an LOI almost always precedes a purchase agreement.
In short, both LOI and purchase agreement go hand in hand in a business transaction. However, the terms agreed upon in an LOI can translate to the purchase agreement, so if you manage to successfully negotiate the LOI as a seller, your chances of a profitable purchase agreement significantly increases.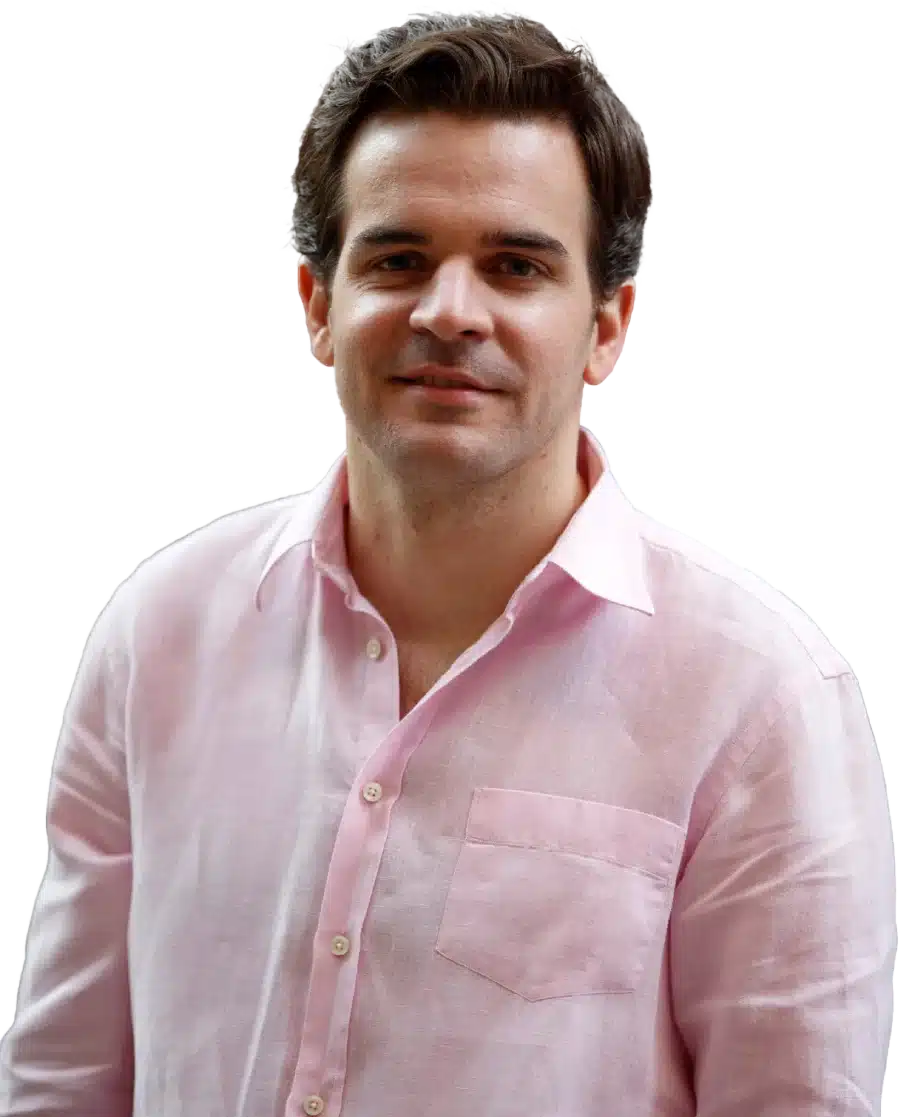 See How I Can Help You With Your Fundraising Efforts
Fundraising Process : get guidance from A to Z.
Materials : our team creates epic pitch decks and financial models
Investor Access : connect with the right investors for your business and close them
What are some key terms and components of a letter of intent?
If you want to increase your chances of negotiating an LOI and coming out of the deal with a favorable outcome, you need to know the key parts of an LOI. Knowing what an LOI consists of and the important terms involved in this agreement can give you an edge in negotiations. Here are some important components of a letter of intent:
Purchase price
Purchase price refers to the payment that the buyer needs to make to the seller in exchange for the business and all its assets. If you are going to negotiate an LOI, you have to make careful considerations when deciding the purchase price as it might translate to the final purchase agreement.
In addition to purchasing price, an LOI also contains other details about the payment such as mode of payment, schedule of payments, and more.
Structure of transaction
An LOI allows you to define the structure of the transaction between you and the buyer. Whether the deal is structured as an asset purchase, acquisition, or merger, a letter of intent helps explain the nature of the deal.
Contingencies
Contingencies in an LOI are an important part of the agreement that reduce the risk of problems that might develop later during the deal. This section allows sellers and buyers to set requirements that need to be met before the transaction can be considered complete. Sellers can use this section of the LOI to safeguard their interests during a business sale.
Exclusivity agreement
Sellers have to be cautious when they are entering an exclusivity agreement with a buyer when drafting a letter of intent. That is because the exclusivity agreement is legally binding and once both parties enter this agreement it means that the seller can't enter negotiations with other potential buyers when the exclusivity period starts.
So unless sellers are sure that the buyer has a genuine interest in concluding the business sale deal, it could be a waste of time to enter into an exclusivity agreement with the buyer. Not to mention the exclusivity agreement can always be extended so sellers should be careful when negotiating this section of the letter of intent.
Disclosure and confidentiality:
As the business deal progresses, sellers will be required to share confidential information with the potential buyer, that is where a nondisclosure agreement comes in. Non-disclosure agreements are legally binding, and prevent the potential buyer from misusing the confidential business information of the target business.
In addition, an NDA also prevents the buyer from sharing the confidential information they receive from the seller. Sellers should pay close attention when drafting and negotiating the NDA. It is always advisable to use the services of an experienced attorney to make sure the NDA protects your company's confidential information from misuse.
Governing law
Since the letter of intent is governed by the law of the state it is drafted in, it is important to mention the laws that govern the LOI. If either party fails to fulfill the legally binding terms and conditions, the governing laws are applied to that party. If governing laws aren't specified, it can be difficult to determine what laws apply to the LOI in the event of a breach of the agreement.
How can you negotiate an LOI when selling your business?
Even before you start to negotiate an LOI it is important to note that a detailed letter of intent that covers every aspect of the deal is almost always favorable for sellers. That is because when both parties hold detailed discussions before drafting an LOI, chances are that most (if not all) issues and concerns of both parties will get taken care of.
There are many provisions in a letter of intent including the exclusivity agreement that works in the favor of the buyer. Once the exclusivity period starts the buyer can use this leverage to negotiate the price of the business and try to bring it down. However, if the seller drafts a detailed letter of intent with the buyer along with the purchase price and terms and conditions of the transaction, the seller can enter the exclusivity period with ease.
Have detailed discussions to speed the process.
So in short the best way to negotiate a letter of intent is to hold as many discussion sessions with the buying party as you can to draft an LOI that protects your interests as a seller. Not to mention when the exclusivity period hasn't started, the sellers have the leverage because there are many potential buyers that the seller can negotiate with. So it is best to negotiate with the buyer before the exclusivity period starts to maintain your leverage in the business sale.
Not to mention buyers will also appreciate a detailed letter of intent as it will save them time and resources during the acquisition process.
Keep in mind that in fundraising, storytelling is everything. In this regard for a winning pitch deck to help you here, take a look at the template created by Silicon Valley legend, Peter Thiel (see it here) that I recently covered. Thiel was the first angel investor in Facebook with a $500K check that turned into more than $1 billion in cash.
Remember to unlock the pitch deck template that is being used by founders around the world to raise millions below.
Access The Pitch Deck Template
Your email address is 100% safe from spam!
What are some common mistakes sellers make with LOI?
By now you know about all the important components of an LOI that are in the interest of the seller. You also know that the right time to negotiate with the buyer is before the exclusivity period starts. However, in order to be fully prepared for drafting an LOI and negotiating it with the buyer, it is important to know the common mistakes sellers make in relation to LOI. By knowing these mistakes you can avoid them during your own LOI negotiations process:
Failing to use an LOI
There are instances where sellers and buyers fail to use an LOI for their business sale process. Since a letter of intent makes sure both parties are on the same page in regard to the deal, a lack of an LOI can mean that either party may not have significant interest in the deal and the whole process is nothing but a waste of time and resources.
Not to mention an LOI discussion can identify any conflicts between the expectations of both buyer and seller so they can either be resolved or the deal can be stopped if the conflicts are too severe.
Trying to renegotiate an LOI
Another common mistake companies make when using an LOI is trying to renegotiate an LOI after agreeing to its terms. When you propose a change to the terms of LOI you have to justify the change, and unless the change is supported by solid grounds it might not be successful.
Failing to distinguish binding sections from the nonbinding section of an LOI
As mentioned earlier, an LOI may contain binding or nonbinding sections. So if either party signs the agreement thinking that a certain section is nonbinding while the opposite is true, it can cause harm to the said party's interests. So it is essential to distinguish between non-binding and binding sections of an LOI so both parties know the nature of the agreement.
Conclusion
So there you have it, negotiating a letter of interest becomes easier as you know more about what it is and what sections it contains. With the negotiation tips provided in this article for sellers and a little help from an attorney, you can successfully negotiate an LOI when you sell your business.
You may find interesting as well our free library of business templates. There you will find every single template you will need when building and scaling your business completely for free. See it here.
Facebook Comments