How to attract investment for your startup business?
Money and hustle are the fuel that your startup runs on. You only have so much time in the day to hustle. Capital and financing remain critical to keep the machine moving and give you something to hustle with and grow.
This doesn't really ever change. Brand new business ideas need money to get off the ground. Budding startups that have a great product need marketing money and to be able to hire to scale. Even later-stage startups need ongoing fuel to stay afloat, stave off the competition, and get to an exit.
So, how do you attract that money to your business?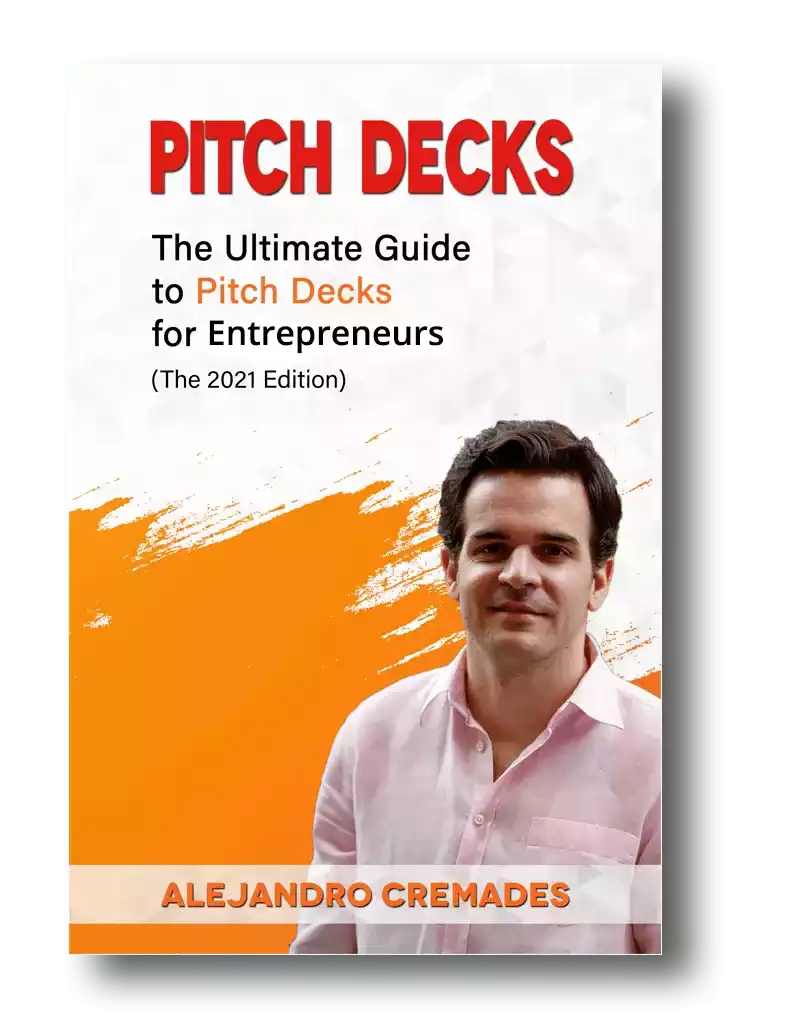 *FREE DOWNLOAD*
The Ultimate Guide To Pitch Decks
Here is the content that we will cover in this post. Let's get started.
Outbound Versus Inbound Fundraising
There are two main ways to gain investment in your business. They are running a traditional outbound fundraising process or working on attracting inbound investment to your business.
Each of these strategies has its own advantages and disadvantages.
The Pros Of Outbound Fundraising
Being proactive and trying to get the money in on your schedule
Being prepared with strong pitching materials and data to back it up
Keeping yourself on a timeline
Reaching potential investors and lenders who wouldn't otherwise find you
Leading control of the process

See How I Can Help You With Your Fundraising Efforts

Fundraising Process : get guidance from A to Z.
Materials : our team creates epic pitch decks and financial models
Investor Access : connect with the right investors for your business and close them
The Cons Of Outbound Fundraising
It can be time consuming
It gives away that you need money
It costs money
The Pros Of Inbound Fundraising
It doesn't have to be a distraction from running your business
It doesn't have to require an additional budget
Puts you in the power position for negotiating
The Cons Of Inbound Fundraising
It is a slower, and less predictable effort
You have to wait for those with the money to take action
You may not have the same choice of investors
Clearly, there are many advantages to working on attracting inbound investment interest. Though, in some cases, you may not have the luxury of the choice. When you do, you can still apply the tips in this article to working both methods simultaneously.
Keep in mind that in fundraising, storytelling is everything. In this regard, for a winning pitch deck to help you here, take a look at the template created by Silicon Valley legend, Peter Thiel (see it here) that I recently covered. Thiel was the first angel investor in Facebook with a $500K check that turned into more than $1 billion in cash.
Remember to unlock the pitch deck template that is being used by founders around the world to raise millions below.
Access The Pitch Deck Template
Your email address is 100% safe from spam!
How To Run An Outbound Fundraising Campaign
If your startup needs money to get off the ground, survive, or keep growing, then you can't start raising too early.
Here are some of the ways to get moving on it.
Cold Emails
There are successful case studies of entrepreneurs raising their funding as the result of cold emails. This not only requires a winning pitch deck, but excellent wordsmithing to create powerful emails, and marketing skill at getting them read by your target investors.
You may get lucky early. Though do plan for an extended campaign, and for repeat campaigns.
Social Media
The same applies to social media as to cold emails. Some founders have raised from cold tweets. This can also be applied to LinkedIn. Which is probably the preferred platform for serious investors, as well as a lot of the talent you will want to hire.
Find out where your investors are hanging out online, and go find them. It's one of the best strategies for how to attract investment.
Pitch Events
There are many pitching opportunities around the country and world all the time.
The formats and setting can vary widely, but if you want to get in front of investors, get the word out, and hone your pitch, it's a great way to do it.
These can range from big to boutique events. They may be run by notable companies or personalities, or found at local coworking spaces.
Sign yourself up.
Knock On Doors
It might sound old school, but it can work.
Go find investment firms, banks, family offices, angels, and where investors hang out.
Introduce yourself, and deliver your elevator pitch. You never know what can come of it. At worst, more people will know you, and become familiar with your company name and product.
They may love your hustle and entertain your pitch. Or they may watch your progress for a while first.
Online Pitch Deck Applications
There are lots of places where you can submit your pitch deck to online. This may include TV shows, startup accelerators, VCs, angel groups, and more. The more awareness you can raise around your startup, the better.
Circulate An Amazing Pitch Deck
Your pitch deck is your most pivotal and essential tool in the fundraising process. It can be a marketing tool all by itself. In addition to just fundraising for the current round, it can be useful for attracting great talent and customers and building your brand.
Once you've polished it, share it with all of your contacts, and get it online. You may also be able to tap into existing investor email lists and newsletters.
Loan Applications
Equity fundraising isn't the only option. Debt financing plays a role for startups too and is an effect method for how to attract investment.
Check out your options for business loans, lines of credit, and other types of financing. Including grants.
Be careful about destroying your credit score with loan applications. Aside from this, it doesn't hurt to apply and secure this type of financing to cover your gaps.
How To Attract Investment Into Your Startup
The best way to draw interest from investors, and to convince those you are pitching to invest in your startup is to run an attractive business.
Build something they and you would want to invest in.
Of course, this can mean different things to different investors. It can show up and be shown off in different ways.
Here are some ways that you can do this.
Network, Network, Network
The more people you know, who know you, and know about your great startup the better. In reality fundraising is always best through personal human connections. So, constantly be networking. Meet people, listen to them, contribute to them. Your startup will naturally come up in conversation.
This is also useful for recruiting, finding customers, advisors, and more. So, make sure you are scheduling time on your calendar to network in different settings each week, month, quarter, and year.
Build An Attractive Team
The team is one of the most important factors that investors consider when it comes to investing in a startup. For early stage startups is it about the only tangible asset you have for them to evaluate.
So, it just makes sense to build the best and most fundable team that you can. There are plenty of creative ways to do this on a bootstrapped budget. Including fractional executives and department heads, leveraging external advisors, filling out your cofounding team with the right skill set and resume, and offering equity and stock options to make up for any lack of salary you can provide in the short term. Understand the value of a great team when looking for ways how to attract investment.
Guerilla Marketing
Guerilla marketing tactics are smart for lean startups to use to get off the ground and gain their first important customers. They can also go a long way to get noticed by target investors, and to get picked up by the press and other media for free.
Get creative, make your marketing budget go further, and stand out from the crowd of others vying for funding.
Amass Lots Of Customers
One of your main goals and essential needs to survive and succeed as a startup is to get lots of users and customers. It also happens to be one of the most attractive things to potential investors and acquirers. If you are getting a lot of downloads, signups, and traffic, others will notice. They will be curious about what you have going on, and how they can participate in that success.
Leverage Influencers
Influencer marketing has driven the success of some pretty big startups. This can be done organically to expand your customer base. Or it can be a part of an organized and paid marketing strategy. Be intentional about the influencers you leverage. Understand how they can bring in consumers, talent, and investors as well. Find those which are the best fit for your product and brand, as well as those that are followed and respected by your target investors and their circle of influence.
Get Paying Customers
Not all investors care about revenues and profits. Especially in the earliest stages of a startup. They might even suggest you move to a freemium model for a while. Still, there is a big difference between people saying they like your idea or product and those that will actually pay something for it.
Getting your own cash in the door means sustainability, and the ability to survive and grow, even without outside investors and funding. It will put you in a much stronger negotiating position when you do accept funding.
So make sales, get paying customers, generate revenues, secure valuable income producing contracts, and recurring monthly revenues. Your revenue is one of the best ways for how to attract investment.
Get Profitable
Again, profitability may not be a high priority for early stage startup investors. But it is a high priority for you. It gives you strength in negotiating funding terms and will make all the difference in getting loans.
It will also be very appealing to certain types of investors. Or will at least show them the potential and be one of your strongest proof points when you are fundraising.
Cultivate Brand Love
It is basic common sense. One of the easiest and most obvious ways to see the future direction of a company is to look at how people feel about it and what they are saying about it.
If customers are upset and disappointed, then it is only a matter of time before that company's value goes down. That's true of even the largest multi-billion dollar corporations. So, it is even more important and influential for startups.
The opposite is also true, right? If a company has good reviews, and users are raving about it to their friends, family, and coworkers, it is going to grow by itself.
So, invest in customer happiness. Have a program for cultivating good reviews and referrals.
As you're reading up on how to find investors, check out this video I have created explaining how rounds of financing work for startups. You're sure to find it helpful.
Test Partnerships
Trial partnerships with bigger companies. Find ways to cross sell, integrate, and bundle. This can interest them in investing in you. Or even ultimately making an offer to buy your startup company.
In the meantime this will help boost your sales, revenues, and profitability.
Traction, Traction, Traction
The one thing that really excites startup investors is growth and traction. Get great at sparking growth, and maintaining a rapid pace of growth over time. Make sure you are tracking this and can display it effectively to interested investors.
Make Some Noise About Your Company
Not that you are performing on all of these points that will make investors want to give you their capital, be sure that you are making some noise about it. It only works if they hear about it.
So, publish press releases, get on podcasts, keep your blog pumping out content, and leverage off site article marketing to make them aware.
Summary
Funding is critical for startups. It is the lifeblood that enables them to continue to exist.
There are two main strategies for gaining more financial fuel for your company. Those are running a traditional outbound fundraising process, and more organically attracting inbound investment into your company. Both have their advantages, and you can do both in tandem.
Start putting these tips, tactics, and strategies into play so that you can keep your startup well funded, and able to maximize its potential. And, you'll soon understand how to attract investment.
You may find interesting as well our free library of business templates. There you will find every single template you will need when building and scaling your business completely for free. See it here.
Facebook Comments