How to start planning your exit strategy? In other words, when and how should you be starting to plan the exit strategy from your startup?
Exits are the grand finale or the setting of your company on an even greater trajectory. Of course, neither amazingly successful startups nor exits typically happen by accident.
They may look like genius overnight successes in the media headlines. Though there is a lot of planning, strategy, grit, and work that goes into it behind the scenes.
So, how do you start planning your exit?
Remember that mastering the storytelling side and how you are positioning your business is critical when it comes to engaging and speeding up the process. This is done via your acquisition memorandum. This is super important to reach a successful acquisition. For a winning acquisition, memorandum template take a look at the one I recently covered (see it here) or unlock the acquisition memorandum template directly below.
Access The Acquisition Memorandum Template
Your email address is 100% safe from spam!
Here is the content that we will cover in this post. Let's get started.
The Exit
Whether you were aiming for an exit or not when you came up with your business idea, if it lasts long enough, an exit is almost inevitable.
This is certainly true if you take in any outside investment.
For an increasing number of entrepreneurs and repeat founders today, the whole game plan is about the exit.
Whatever your scenario, and no matter what stage you are at right now. This is the culmination of this chapter of the journey for you and your company.
It will often open up a whole new world of opportunities for you if done well.
It is worth noting that like any investment, it is only upon the exit that you can really measure the success and profit of a venture.
It is only then you have a tangible gain and determine how it will go down in the history books.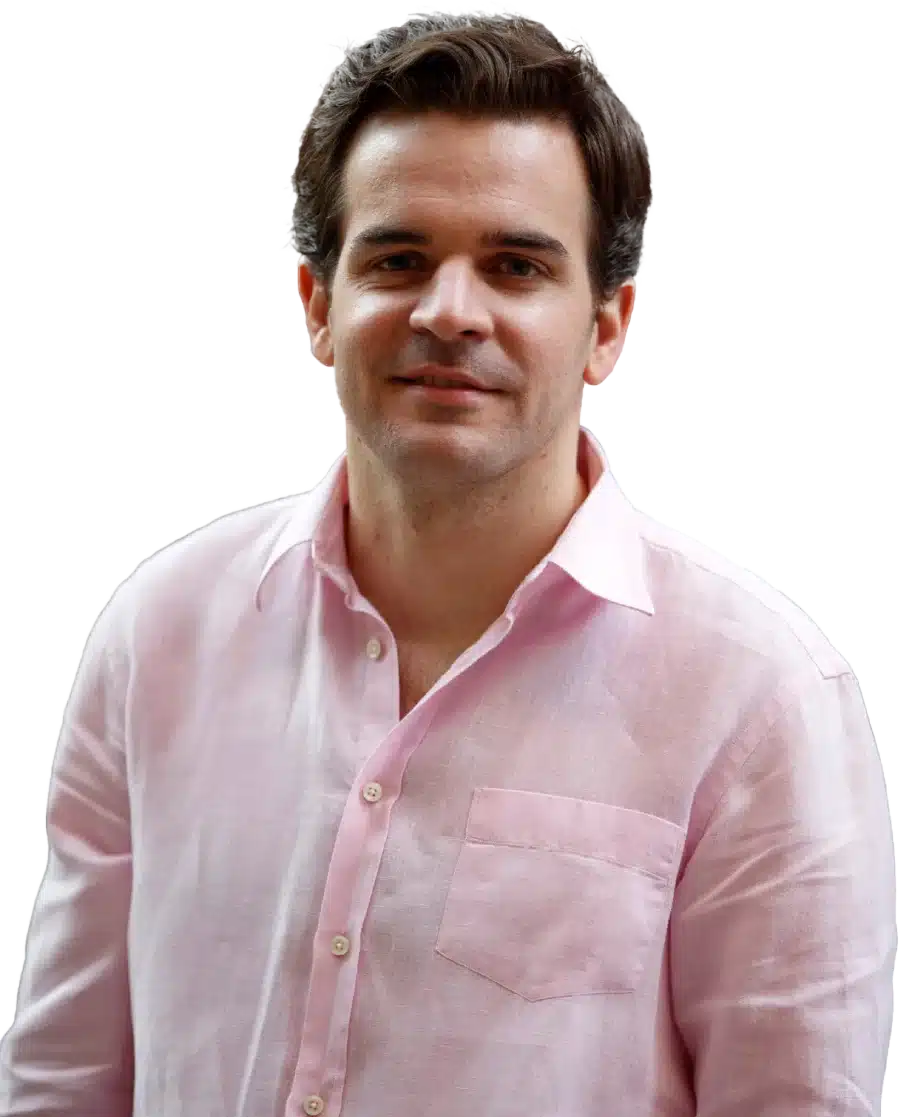 See How I Can Help You With Your Fundraising Efforts
Fundraising Process : get guidance from A to Z.
Materials : our team creates epic pitch decks and financial models
Investor Access : connect with the right investors for your business and close them
When To Think About & Plan Your Exit
Sadly, many startup founders don't really think about their exit until it is far too late. Until they have already begun receiving inbound offers, or they are under pressure to sell.
As you can imagine, that is never going to lead to the optimal outcome.
The top-line offer may look great in these scenarios. But, the lack of planning and really understanding the art of the exit and its technicalities is going to be costly.
You'll see the impact in some way, shape, or form.
Given that if you are successful, you are heading towards an exit, it just makes sense to plan for it. Take the time to prepare for it and optimize it.
In fact, you shouldn't even be thinking about how to start a company. Or making a startup business plan, until you've considered the exit.
You have to know where you want to go. Understand the end game first, then everything else will fall into place.
With your end goal and a clear vision in mind, you can then reverse engineer all of the steps that come before that.
From fundraising to the most important metrics, product design, your customer base, the team you need, and how to get started.
So, before you do anything else, think about that exit and envision it. Work out when and how to start planning your exit strategy.
Learn All You Can About Exiting
Before you can plan, strategize and work towards a good exit, you have to understand them.
This has been one of the most opaque parts of the startup ecosystem up until now.
Far less has been published on it than about how to start and operate a business. Or even successfully fundraise for one.
That has unfortunately been the Achilles heel for entrepreneurs and their companies.
Always putting them at a severe disadvantage. Not only when it comes to exiting. But in getting everything else right along the way to get to that apex.
You not only want to know what it is like, and the terms, structures, and clauses you'll have to deal with. In addition, due diligence and knowing how to do it well.
Know how to maximize an exit and the mistakes to avoid that others have fallen into.
There are a variety of ways to begin learning about the exit, including:
An essential facet of your exit strategy is learning how to value your company. This step is critical when you're assessing offers and bids. Check out this video I have created that you're sure to find helpful.
Know Your Options: Learn All The Ways That You Can Exit
There is more than one type of exit. Knowing all of your options, and having multiple exit strategies is smart. And will help you find the best path at the time.
Some of these choices may include the following.
Going Public
IPOs were long the tradition before the M&A market and startup ecosystem grew so strong.
They were also tough to do in the past. The regulations were tougher, and investors and participants expected a lot more.
There may be swifter and more attractive ways to exit today, but for some, it is the ultimate goal.
If you hope to keep on leading your venture for a long time, then this may be the next best thing than trying to stay private.
SPACs
Although highly controversial, SPACs have emerged as a far easier and more efficient way for startups to go public quickly.
Some entrepreneurs have been very happy with their SPAC exits. It is certainly worth exploring.
Acquisitions
One of the most common ways to exit is still through an acquisition. There are both strategic acquisitions and financial acquisitions.
The strategic route can unlock incredible value, even in earlier-stage startups. Financial acquisitions may be best leveraged by more mature startups that have begun to peak.
When looking for options for how to start planning your exit strategy, you might want to explore this avenue.
Mergers
Like strategic acquisitions, mergers have big value-adding potential. If done right, and in the rare cases when integration is really mastered.
This may give you a chance to stay on and continue to work on what you love, with a whole lot more resources as well.
Asset Sales
In some cases, the best outcome shows up as an asset sale. This may be all or some of your company's assets.
There can be financial benefits of this structure. It may also enable you to keep assets and IP, which may be spun into new ventures.
Sell Your Personal Shares
Are you just ready to move on to something new yourself? Another option may just be to sell the shares you hold in the company or a portion of them.
This can give you liquidity and freedom, without changing the DNA of the rest of the company.
Backup Contingency Plans
It's always smart to have a plan C and D as well. There is no guarantee of what the conditions are going to be out there when you had assumed that you would sell your company.
Having alternatives will put you in a better negotiating position. And enable you to time your exit for the best outcome on your schedule.
Alternatives to fill in the gap may include raising additional rounds of funding or continuing to bootstrap as a profitable company.
Keep them in mind when figuring out how to start planning your exit strategy.
Keep in mind that in fundraising, storytelling is everything. In this regard for a winning pitch deck to help you here, take a look at the template created by Silicon Valley legend, Peter Thiel (see it here) that I recently covered. Thiel was the first angel investor in Facebook with a $500K check that turned into more than $1 billion in cash.
Remember to unlock the pitch deck template that is being used by founders around the world to raise millions below.
Access The Pitch Deck Template
Your email address is 100% safe from spam!
Identify Your Target Acquirers
In order to position your company to be acquired, and for the best price, on the best terms, for all the best reasons it is just intelligent to begin shortlisting the names of your ideal acquirers.
This is true whether you'll be running an outbound process, or requesting bids after receiving an offer. Or curating everything from the beginning for these buyers.
Factors to consider here may include:
Make The Essential Connections
Who you know and who knows you will ultimately become a hugely influential factor in your ability to exit and how great it turns out.
This may include:
How To Make These Connections
There are many ways to connect and build these relationships, including:
Hiring them
Email
LinkedIn
Trial partnerships
Attending live events
Networking
Following them online
Know What's Important To Your Buyers
A significant part of strategizing, planning, and securing a great exit is going to be understanding your buyers.
And what is important to them. Think of them as your ultimate customers.
There are two halves to this. Firstly, what they want and will trigger them to take action and buy you.
Secondly, to understand what may hold them back, and to eliminate that.
From here on out you will work through this with:
Once you have this information sorted, you'll have a better idea of how to start planning your exit strategy.
Create Your Action Plan
Be sure to commit your strategy and plan to paper. Don't just try to wing it. We all know that failing to plan is planning to fail.
This doesn't have to begin as an incredibly detailed and complex volume of text.
Though the better you can nail it the better. You can expand and get more detailed as you approach and arrive at each step.
Create a roadmap to your exit. Which may include product design, hiring, PR, sales, valuations, and more.
Then make sure you follow it.
Get Everyone On Board
If this is just your own little plan in your head, and no one else knows about it, don't expect it to work out smoothly.
Don't expect it will be easy to pull off when the time comes.
Your team, board, cofounders, and investors should all be on board with the plan. And focusing on their part of it as early as possible.
It will make all the difference in getting there, and having the ability to execute your exit strategy when it comes time.
Strategize Your Way Through The Exit Process
The work is not over once you arrive at the point when your company can attract offers and LOIs. Some of the toughest moments only begin there.
It is going to be vital to keep your company thriving and firing on all cylinders through the exit process.
Plan in advance and have strategies for pushing the right metrics. Work out how to keep up the PR, and more as you go through due diligence, and get to closing.
And perhaps even through your vesting and earnout period in the years after the deal is done.
Track The Market
The exit marketplace is certainly not static. Dynamics, fundamentals, and trends are constantly changing, all of the time.
Track M&A activity, capital markets, IPO timing and pricing, fundraising and credit markets, the economy, and your specific industry.
You may have to end up exiting well before or after you planned to in order to meet the market when it is ripe for your ideal type of exit.
Set A Timeline & Milestones
A plan is just a dream unless it has a deadline.
Layout timelines and milestones on the way. Including valuation goals, tests, and other metrics.
Have all the information sorted before working out how to start planning your exit strategy.
You may find interesting as well our free library of business templates. There you will find every single template you will need when building and scaling your business completely for free. See it here.
Facebook Comments