How many sources can I add to one pitch deck slide? Pitch decks will make or break your startup. They can single-handedly determine whether you'll get the funding and other support your startup needs to succeed. It is a delicate design exercise, which pits you against thousands of others competing for the same investors.
One of the biggest things that founders struggle with when it comes to pitch decks is balancing nailing it with investors, versus squeezing in all of the detail they need or want to convey.
Pitch deck slides don't leave a lot of room for much text. Which means a lot of the detail needs to be off-page, and referenced somewhere else, or delivered in a different medium.
This restriction could make you wonder – how many sources can I add to one pitch deck slide?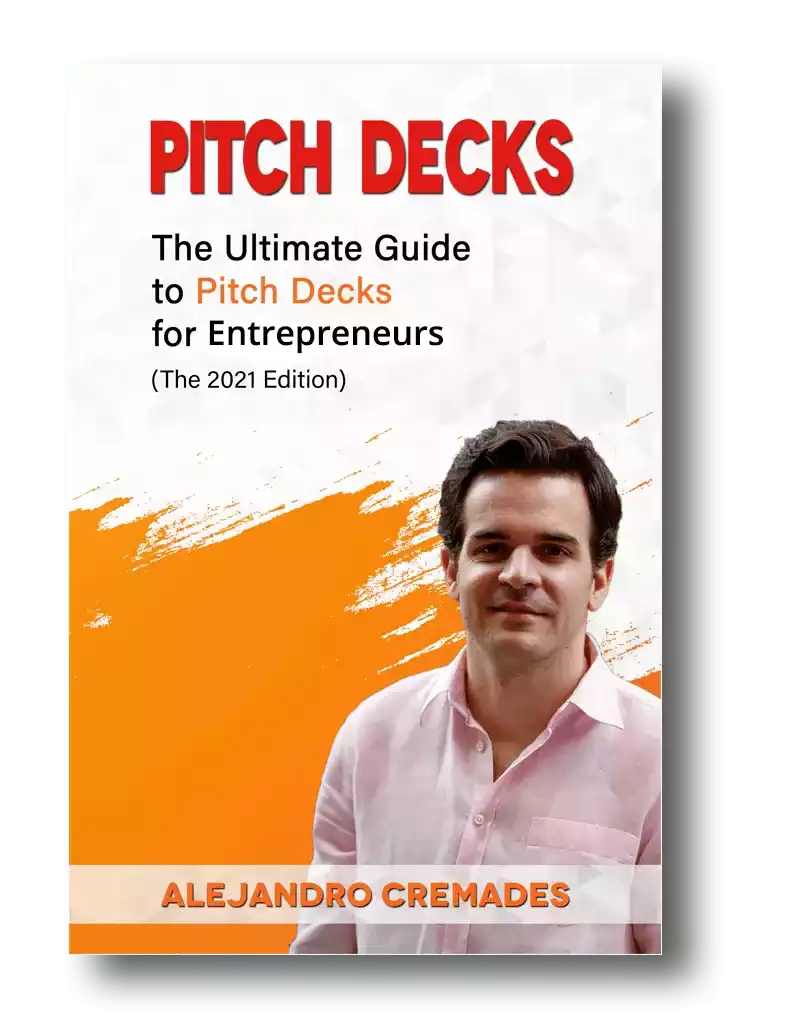 *FREE DOWNLOAD*
The Ultimate Guide To Pitch Decks
How many might you want in your entire deck? What are the most important things to include, and how do you do it?
Keep in mind that in fundraising, storytelling is everything. In this regard, for a winning pitch deck to help you here, take a look at the template created by Silicon Valley legend, Peter Thiel (see it here) that I recently covered. Thiel was the first angel investor in Facebook with a $500K check that turned into more than $1 billion in cash.
Remember to unlock the pitch deck template that is being used by founders around the world to raise millions below.
Access The Pitch Deck Template
Your email address is 100% safe from spam!
Here is the content that we will cover in this post. Let's get started.
The Overriding Principle Of A Successful Pitch Deck: Lean & Clean
If there is one overriding guideline for making decisions about your pitch deck, it is that it should be simple. It should look lean and clean.
You should be diligent in using the fewest words and images possible. While this may sound easy before you dig in, you may quickly find it is many times harder than writing a whole novel once you get started.
Only include the musts. If it doesn't absolutely have to be there, then you must not include it.
In this effort to be super simple and minimalistic, you can quickly find that there is a lot more you want to say and squeeze in. Or that your pitch deck is drastically underselling what you really have to offer investors.
You certainly don't want to be kicking yourself because an investor passed over your deck, and funded a direct competitor, just because they didn't know how great you are.
You'll find there are strengths and proof points or achievements that don't fit. You may lack room to demonstrate your full credibility, and quote authoritative research.
In a nutshell, you need to have as few sources per pitch deck slide as possible. Some slides should have no external sources. If others are hitting three sources, then you may already be stretching the boundaries.
So, what really must be included? How do you solve the gaps between an effective design, and giving investors enough meat to fund you?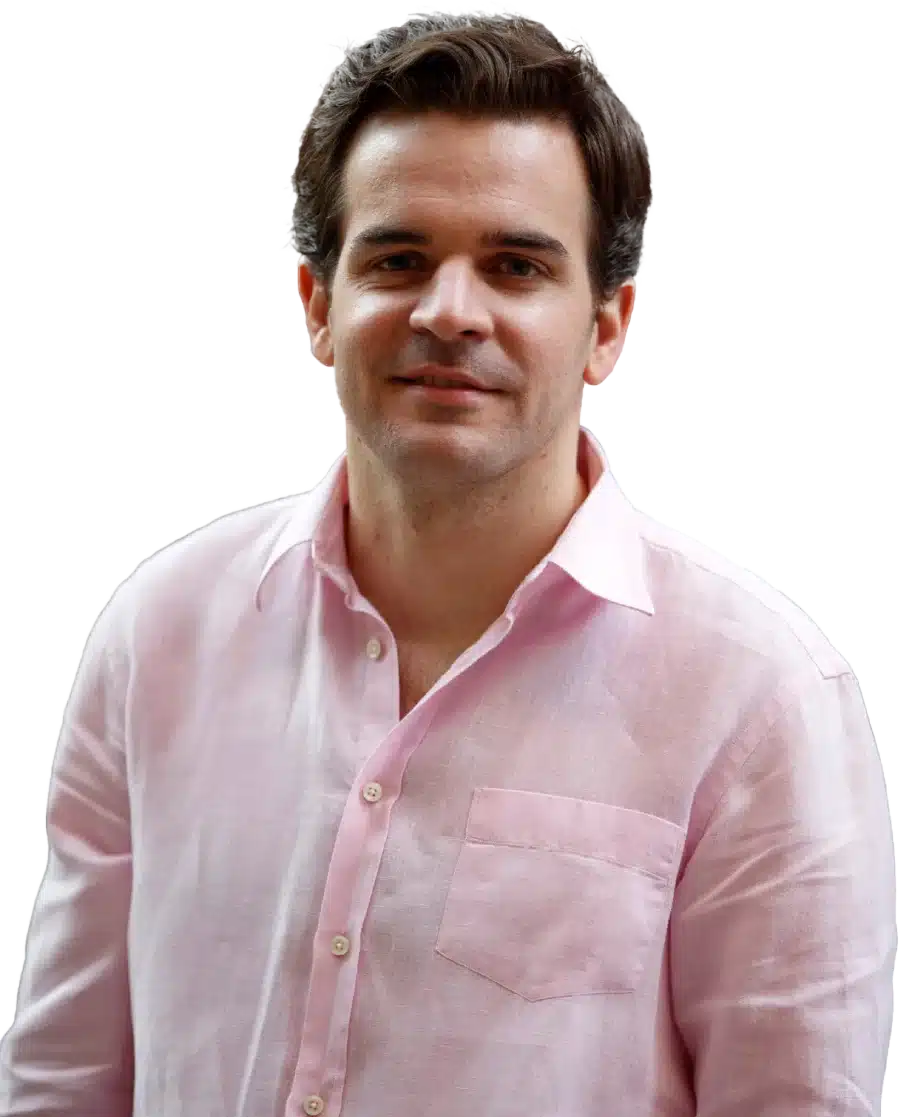 See How I Can Help You With Your Fundraising Efforts
Fundraising Process : get guidance from A to Z.
Materials : our team creates epic pitch decks and financial models
Investor Access : connect with the right investors for your business and close them
The Most Important Sources You Want To Add To Your Pitch Deck
What are the most important things to reference and source in your pitch deck? Are you wondering– how many sources can I add to one pitch deck slide?
Market Research
The size of your market is one of the most important deciding factors for investors when it comes to evaluating opportunities.
It is one that will greatly dictate their potential returns, and how hard it will be for you to grow their money.
You can include your TAM, SAM, and SOM, in an easy-to-understand visual. Such as a pie chart.
Still, it is easy to make up figures. Your investors will want to know how you came up with these numbers and calculations. Especially if they are not intimately familiar with your space.
In addition to current and historical data, you need to show an authoritative forecast for where this market is going. Is it shrinking or growing, and by how much?
This is one of the top slides in your pitch deck that you will need to back up with credible sources.
IP Assets
Intellectual property is one of the most valuable assets startups have. It can be where most of the potential and value will be. Yet, it is also often the hardest for investors to calculate and validate.
It is easy to make baseless claims here. So, be sure to back it up with sourcing your patents, trademarks, copyrights, and pending applications as well.
Valuations
You may have already had your startup valued, or have a clear value in mind.
Be careful, as you may be far underselling your venture. Venture capitalists and large acquirers have a different perspective and may see far more value than you can.
Still, if you are going to start with a value, or include one, then reference that as well. Did you get an official valuation for issuing employee stock or insurance? Are you leveraging a valuation assigned in a previous round? Do you have hardware or hard inventory, equipment and other tangible assets, or real estate, with real value that you want to make them aware of?
Team Resumes
The team is perhaps the most important factor of all when it comes to funding an early-stage startup. Yet, you have very little space to work with on-page here.
A great team slide in a pitch deck will typically just show profile headshots of your founding team. Along with their title, and one-line bio. This may be augmented with a second slide featuring notable advisors and key department heads if needed.
If you do have a strong and accomplished team this certainly isn't much space to describe that.
Yet, with so much riding on this one slide, you will want to have a way to expand on this information, and show off why you are the best team for investors to bet on in this space.
References & Quotes
If you are referencing what others have said about your startup, team, or product with quotes, and reviews, or if you proclaim someone said something positive about your business, you should back that up too.
Financials
This is one of the top three slides in your pitch deck that investors will pay attention to. They may even typically spend the most time on it. Still, you can't cram in too much. You will just lose them, confuse them, or complicate things.
It is best to keep the table or spreadsheet on this pitch deck slide very simple. Then back it up with how you came up with your assumptions for your forecasts, and be able to back up any current and historical financial statements.
Depending on the age of your startup and the length of any operating history, you may need to have additional financial statements available to pass due diligence.
Technical Product Details
Entrepreneurs crave including lots of technical details about their product, and how smart and talented they are. It is extremely hard for most to stay disciplined about keeping this out of their pitch decks.
In general, this is something you should not include in your pitch deck. It will bog down less technical investors, and just confuse those who are not intimately familiar with your industry. It won't impress them. It is only like to make them stop reading, and go onto the next pitch deck in their inbox.
There may be a few exceptions. Such as when you are only pitching very technical investors, who are very familiar with your space, and who need to see this information to make a decision.
As a technical founder, you may have this additional documentation prepared outside of your pitch deck. That should answer your question – how many sources can I add to one pitch deck slide?
Adding references is only one aspect of designing a concise, compelling pitch deck. For more information on how to create a pitch deck, check out this video. You're sure to find it helpful.
How Can You Convey More Information (Without Killing Your Pitch Deck)?
You can now see that it can be challenging to fit in all of the information you need or want to convey in your pitch deck, while creating one that will actually work to get you funded.
Stick to the principle of keeping it simple.
Use the following options to add more sources and provide essential detail that investors may need to make their final decision.
A Second, Longer Pitch Deck
One of the simplest and most obvious choices and solutions here is to create a second, longer and more detailed pitch deck.
For example, your introductory pitch deck that you first put in front of investors may only be 10 slides long. You may then have up to a 20 slide pitch deck reserved for only those who are really serious about investing in your company. This can be shared after your initial deck, to a very limited number of prospective investors.
In fact, you may find it easiest, to begin with, your long deck. Then boil it down to half the size, stripping out text, visuals, and references in the process.
Use Images
They say that an image is worth 1,000 words. So, more images and visuals can help you dramatically cut down on the amount of text and number of slides you are tempted to squeeze in.
Use original pictures, charts, and graphs, to get across more data in less space, and in a much cleaner and easy to digest way.
You can embed clickable links to additional sources and reference material for those investors who really need it. Though be wary of sending your prospective investors down too many rabbit holes, and distracting them from just taking the action you want them to do most.
Include An Appendix
An appendix slide is an easy way to get a lot more sources and references into your pitch deck, without cluttering up the bulk of your slides.
One of your final slides can be an appendix, full of references and source links to other material. This keeps your other slides beautiful and effective, without leaving investors hanging without enough information to make a quick and positive decision on funding you.
LinkedIn Links
Investors love LinkedIn. It is a great place to link to from your pitch deck to provide additional information about your company and team.
It can quickly provide insights on the basics of your company, notable mentions, and how many employees you have.
Linking to LinkedIn profiles from each of your team members on your team slide can deliver all the additional information you want investors to know about your team's experience, achievements, and capabilities.
Just make sure that everyone on your team has a refreshed LinkedIn profile before you include links to them in your pitch deck. You may want to hire a professional writer to help with this.
Crunchbase Links
Crunchbase can also be a familiar and efficient way to source additional information. Including your bio and history as an entrepreneur, data on your previous funding rounds, and market data on competitors in your industry that have recently raised rounds, or what they raised at the same stage, and from whom.
Links To Your Website
Don't put the burden on your potential investors to dig around the web or navigate your website for more detail. Link to specific pages you have online with FAQs, more research, data, and product info.
Your Verbal Pitch
Another obvious way to convey more information is simply to augment your slide deck presentation with your verbal pitch.
Whether you are presenting online or in person, you can talk around your slides and go into more depth.
Your pitch deck should be designed so that investors can swipe through it in less than 4 minutes. Though you should have at least 20 solid minutes of talking time when you are presenting it yourself.
If you've nailed keeping your pitch deck clean, simple, and interesting, then you'll also typically be invited to follow-up investor meetings. You can use this time to dive into the details and provide further information.
Your Virtual Data Room
Use your virtual data room to provide all of the extra detail you want investors to know, and that will help them make a rapid, and positive decision on funding you.
This portal can include; resumes, your marketing plan, business plan, action plan, hard metrics, detailed financials, investor updates, other research, articles of incorporation, etc.
Use this information to resolve your question– how many sources can I add to one pitch deck slide.
You may find interesting as well our free library of business templates. There you will find every single template you will need when building and scaling your business completely for free. See it here.
Facebook Comments