Understanding how legal counsel can expedite an acquisition is critical for every entrepreneur. When selling your startup, you have two essential goals. First, to get the optimal price and terms, and secondly, to do it quickly. Employing legal counsel makes the most sense because they can partake in the negotiation process to ensure you get the best deal possible. Attorneys provide sound legal advice, draft all the paperwork on your behalf, and ensure it gets done swiftly while protecting you.
Each acquisition is different. Many complex issues can arise, causing a delay in the process. These issues can be time-consuming, and you may be too busy running your startup or don't have the expertise to provide the time, resources, and research required.
So, do you need legal counsel to expedite an acquisition? Unfortunately, yes, and here is why.
Remember that mastering the storytelling side and how you are positioning your business is critical when it comes to engaging and speeding up the process. This is done via your acquisition memorandum. This is super important to reach a successful acquisition. For a winning acquisition, memorandum template take a look at the one I recently covered (see it here) or unlock the acquisition memorandum template directly below.
Access The Acquisition Memorandum Template
Your email address is 100% safe from spam!
Here is the content that we will cover in this post. Let's get started.
Why do you need legal counsel to expedite an acquisition?
When it comes to expediting an acquisition, time is quite literally money. The more time you spend to get an acquisition, the more money you will have to pay. The unfortunate truth is that if you do not execute a great acquisition when selling your startup, it is likely you will feel long-term financial pain.
Your company is the fruition of your hard work and dreams combined, and the best way to deal with the sale of your startup is to ensure that it is handled swiftly and with a certain degree of professionalism. The following factors can either improve the expedition process or become a hindrance down the line if it is not handled correctly.
Organization
Staying organized can be tricky if you are in the middle of the acquisition process. You have deadlines that you need to meet, correct documentation that must get filed, and meetings that need to be kept. If you have little experience in these legal matters, the best solution is to hire a professional. They will help with keeping everything within the acquisition process organized. The more organized you are, the less you will have to spend on legal fees.
Documentation
Along with all the legal mumbo jumbo, there is the paperwork. You will be asked to draft letters of intent, earnouts, purchasing agreements, and much more during the acquisition. Most legal documents are difficult to draft and understand. Having legal counsel will speed up the acquisition process by explaining these complex documents, reviewing them, and preparing documentation for you. Your attorneys will also exchange drafts of these documents with the acquirer's legal team until both parties agree upon the deal. That's just one of the ways how legal counsel can expedite an acquisition.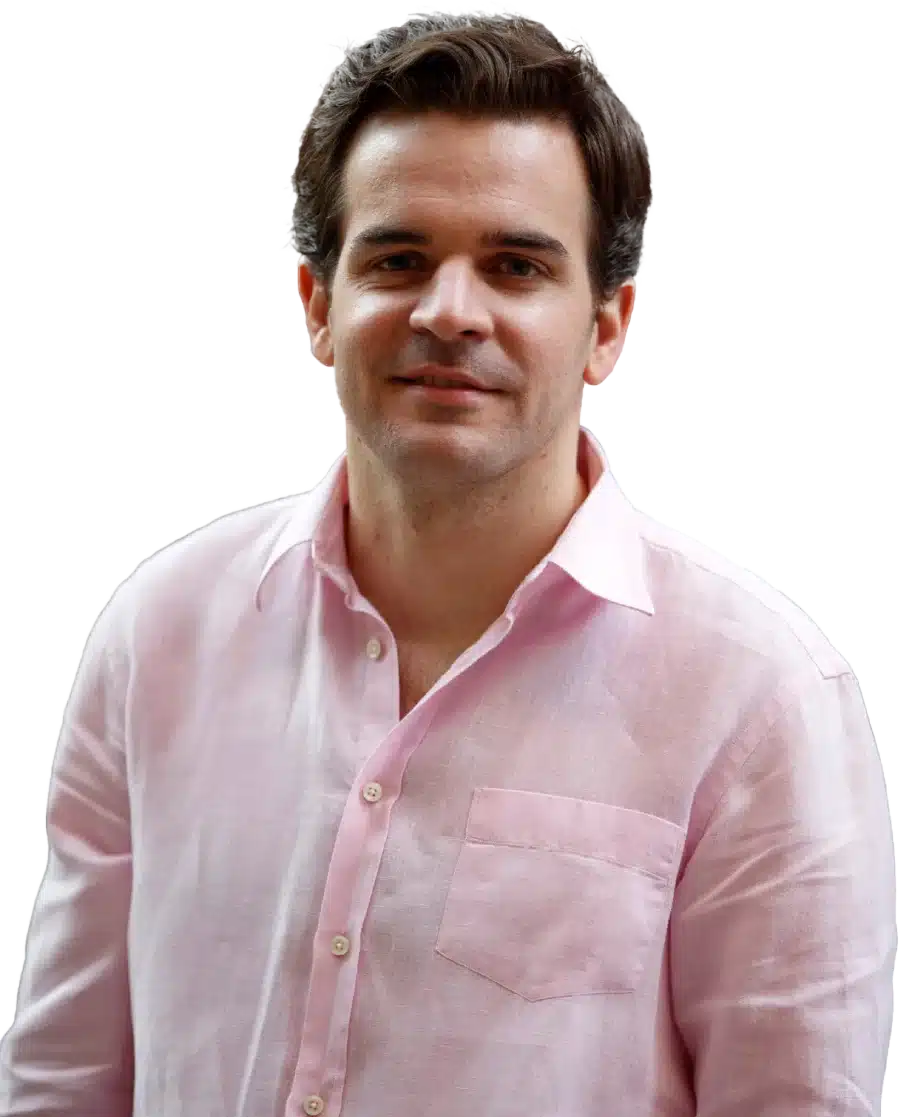 See How I Can Help You With Your Fundraising Efforts
Fundraising Process : get guidance from A to Z.
Materials : our team creates epic pitch decks and financial models
Investor Access : connect with the right investors for your business and close them
Due diligence requests
Believe it or not, you can receive hundreds of due diligence requests that can take up much of your time, especially without legal knowledge. Legal counsel will not only go through every one of them, but they will respond accordingly. These due diligence requests can take weeks to go through and could either slow down the acquisition process or put an end to it altogether. Investing in a lawyer to handle this job will save you money and time.
Negotiate fair deals
Let's face it; you want the best deal possible. An acquisitions lawyer or firm will participate in all meetings regarding the acquisition and ensure you get a fair deal. They have done their research and understand the market just as much, if not more than you do. They have identified the client's objectives and developed a roadmap for you and the acquirer's path through the acquisition process. With the help of your M&A attorney, you will get sound advice on whether to proceed with a deal or find another company to buy your startup.
Attorneys will have experience with the process of negotiation. Negotiation takes place beyond the paperwork, and many deals are negotiated first in-person based on terms and conditions that are fair and agreed upon by all parties. Lawyers have experience with these kinds of negotiations and will be quick to offer solutions to problems that occur for both parties, even before the legal paperwork is drawn up. There are often typically a lot of re-negotiation attempts during the process you want them there for too.
Reduce post-closing risk
Imagine finalizing the sale and moving on to the next phase in your career or taking time off only to find out the sale has turned for the worse after closing. Buyers can still dispute the sale, and you are left with costly legal fees and back to square one. This will not only tarnish your reputation even if you have done nothing wrong, but it can harm your chances of future acquisitions. Legal counsel will reduce this risk and spot these legal issues before they arise to give you peace of mind. As well as protecting you from substantial financial risk post-closing.
Legal counsel is vital to ensure that you face minimal post-closing risk. Lawyers are trained to be able to see problems that can occur for both parties. Sometimes when parties agree and sign a contract, they do not fully understand the agreement's implications or what they have just legally bound themselves to. Having legal counsel on hand will help you avoid problems further down the road by mitigating issues from the beginning.
Handling a letter of intent
Before the sale of your startup goes through, there are many processes that first have to happen, and having an agreement or letter of intent that a sale is taking place will help further cement the deal you are making with your buyer. It's essential to have a letter of intent when conducting an acquisition or even a merger. Although it is not legally binding, it provides you with a stronger sense of security that your buyer will go through with the purchase.
Mishaps happen, and sometimes sales do fall through, but in most cases, acquisitions with a letter of intent in place are more successful. Having the necessary legal counsel to help draft such letters and ensure the legality thereof is crucial. That's how legal counsel can expedite an acquisition.
Help With Litigation
Litigation can be a complex and challenging process to understand, and having a trained professional who knows what they are doing makes the process smoother and more accessible overall.
Having someone by your side who understands the jargon and ensures that everyone is engaging in fair practice is vital to ensuring that you are making the best deal available. Should something go wrong, you will already have legal counsel to fight your corner from every angle. Legal counsel is vital to ensuring things like motions, research, trial preparation, and interrogatories go well in the event of an unsuccessful sale.
Provide Valuable Contacts
Attorneys, especially experienced attorneys, have valuable contacts with people who can make your startup's sales go through quicker and easier. Acquisitions require the assistance of many people, including accountants, business valuation experts, bankers, and more. When you sell a business, there are many steps involved, and having an attorney with connections to help you navigate each step of the way will make the process straightforward and mostly hassle-free.
Pushing the Deal
A lot goes into an acquisition, and there are many meetings concerning the legalities of the sale. Legal counsel will sit in negotiation meetings, draw up all legal documents, and realize whether proposals are in your best interest. They will look at the acquisition as a whole in order to offer you the best advice moving forward. As a result, hiring a lawyer will save you a lot of time and help you close the transaction much quicker than if you did it yourself. They can also keep up the pressure on the other side.
Minimize the Risk Factors
When you are going through litigation, there is a risk that things can go wrong. For example, suppose the contract is written incorrectly, or the paperwork is not signed in due time. The possibilities and risks are endless, which is a large part of why legal counsel is needed when expediting an acquisition. Not only do you have someone by your side to help you understand the jargon, but you have a legal professional who will be able to handle your startup's acquisition with ease. That's how legal counsel can expedite an acquisition.
Keep in mind that in fundraising or acquisitions, storytelling is everything. In this regard for a winning pitch deck to help you here, take a look at the template created by Silicon Valley legend, Peter Thiel (see it here) that I recently covered. Thiel was the first angel investor in Facebook with a $500K check that turned into more than $1 billion in cash.
Remember to unlock the pitch deck template that is being used by founders around the world to raise millions below.
Access The Pitch Deck Template
Your email address is 100% safe from spam!
What will legal counsel do for your acquisition?
Realistically speaking, without the guidance of a proper legal professional, your acquisition will take much longer than necessary and cost you much more than you are willing to give. Legal counsel will not only handle your acquisition but will be able to guide you on the right path. Although acquisitions do not end once the contract is signed, buyers can still cause problems once the sale has gone through.
Merger and acquisition lawyers or firms will provide you with the following services:
Learn your objectives as well as that of the acquirer
Spot legal issues and predict those that may arise
Offer advice on the negotiating process
Conducting and navigating due diligence
Tax implications and restructuring
Reviewing all documents and contracts to ensure they are in the best interest of the company
Obtain the proper consent from all third parties to other contracts, such as lenders, etc.
Negotiate the entire agreement, from the signing and closing of the deal to the public announcement once it has commenced
Attorneys should use their expertise and legal counsel to advise their clients on whether a buyer's overtures should be refused or negotiated
The attorney also has to determine what is best for their client and recommend whether selling or making a deal with another company would be ideal for the client
The attorney has the complex job of working with other counsel when reviewing the client's business, employment, debt instruments, contracts, and preferred stock, to name a few factors. In short, the attorney must review all contracts that their client is responsible for
Attorneys working in acquisitions need to operate cross-border. This means that attorneys need to work with different legal departments to ensure that your startups' purchase moves at the correct pace and abides by the laws in place
Often attorneys who handle acquisitions need to work with antitrust attorneys to correctly assess any regulatory obstacles that may be in the way and gain any additional required regulatory approval. Getting help from antitrust attorneys is essential as these attorneys can analyze whether or not your acquisition requires the approval of any other regulations. in this way, legal counsel can expedite an acquisition.
Most people do not realize how much work goes into acquisitions and that the process goes far beyond just signing a contract of sale. If you are going to use legal counsel, it would be best to find legal counsel well-versed in the sale and acquisitions of companies and startups, much like you would go to an accountant if you are unsure of how to do your taxes. Going to the proper legal counsel is vital in ensuring that your acquisitions are painless and that all parties involved are satisfied.
There was $3.7 trillion worth of M&A transactions that happened in the U.S. in 2019 alone according to Statista. With business mergers and acquisitions occurring more and more frequently, the process behind these acquisitions is becoming more complex with each year that passes. Therefore, you must have someone by your side to guide you through processes that can become quite complex. Protect yourself and your startup by ensuring that you have legal counsel or guidance from a professional who can cover each detail from start to completion.
Conclusion
Time can kill an acquisition. You should hire legal counsel if you don't have the time or knowledge of legal terminology. They can not only save you time and money but potentially save the deal altogether. Delays can also increase the potential for unexpected events, laws changing, or some new regulation that will now need to be abided by, risking the acquisition's success.
Legal counsel can see where problems may occur and will help you solve them. Having the help and guidance from a professional who knows the acquisition process inside and out is the best thing you can do for your startup and yourself. Can you effectively multitask by running your business and working on the fine details of an acquisition? If not, legal counsel can expedite an acquisition process and have things running smoothly.
You may find interesting as well our free library of business templates. There you will find every single template you will need when building and scaling your business completely for free. See it here.
Facebook Comments