Ramji Srinivasan is now on his second big startup, and is working to make immune measurements routine as blood pressure measurements. 
On the Dealmakers Show Srinivasan talked about genomics, surviving financial crises, raising $100M raised before his first acquisition, his hiring and interview process, vanity metrics versus authentic signals, putting more time back on the clock, business prenups, and running a dual IPO and acquisition process.
Listen to the full podcast episode and review the transcript here.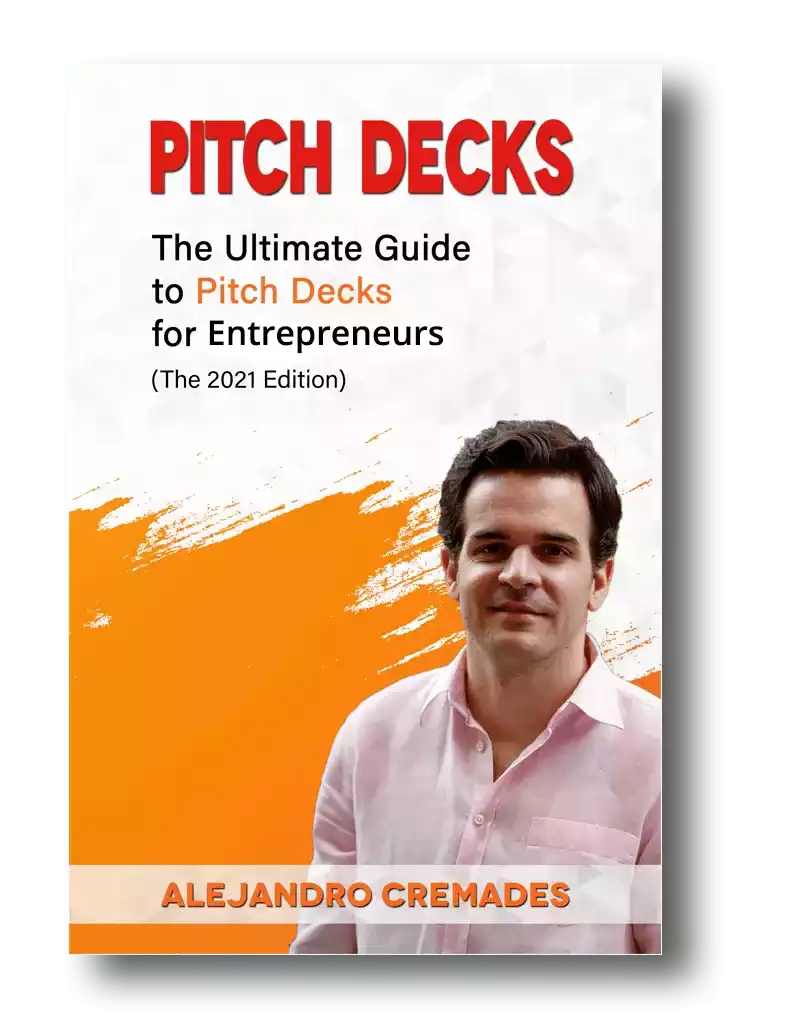 *FREE DOWNLOAD*
The Ultimate Guide To Pitch Decks
Dropping Out, Saving Capitalism, And Having A Real Impact
Ramji Srinivasan grew up in New York, where he promptly returned after college. 
Even back in high school he began building things and experimenting with engineering. 
One of his friends from school came up with the idea of a new brake light for cars that would change in intensity with pressure on the brakes. They created a prototype for that, which ended up winning third place at Intel's science and engineering fair. 
Tired of NY weather, he sought out colleges that offered something better. That took him to Stanford to study computer science. Followed by a Master's in financial math. 
Between the dot com bubble bursting, mass layoffs, and ecommerce appearing to be a fad, then 9/11, Ramji quixotically (his words) decided that he needed to personally save capitalism and New York by working on Wall Street. 
In the summer of 2004, everyone else was outside enjoying the weather and having fun. While he was working 100 plus hours a week preparing forGoogle's public offering. It was a big wake up call to what was possible, and how much others were out there changing the world in some way, while he was just pushing paper from behind a desk.
After reading Paul Graham's book "Hackers and Painters", he decided that if he didn't make a leap he would just be stuck on this treadmill forever.
His eventual cofounders brought him an idea around genomics. It seemed like it could be the next big thing in the wake of the internet.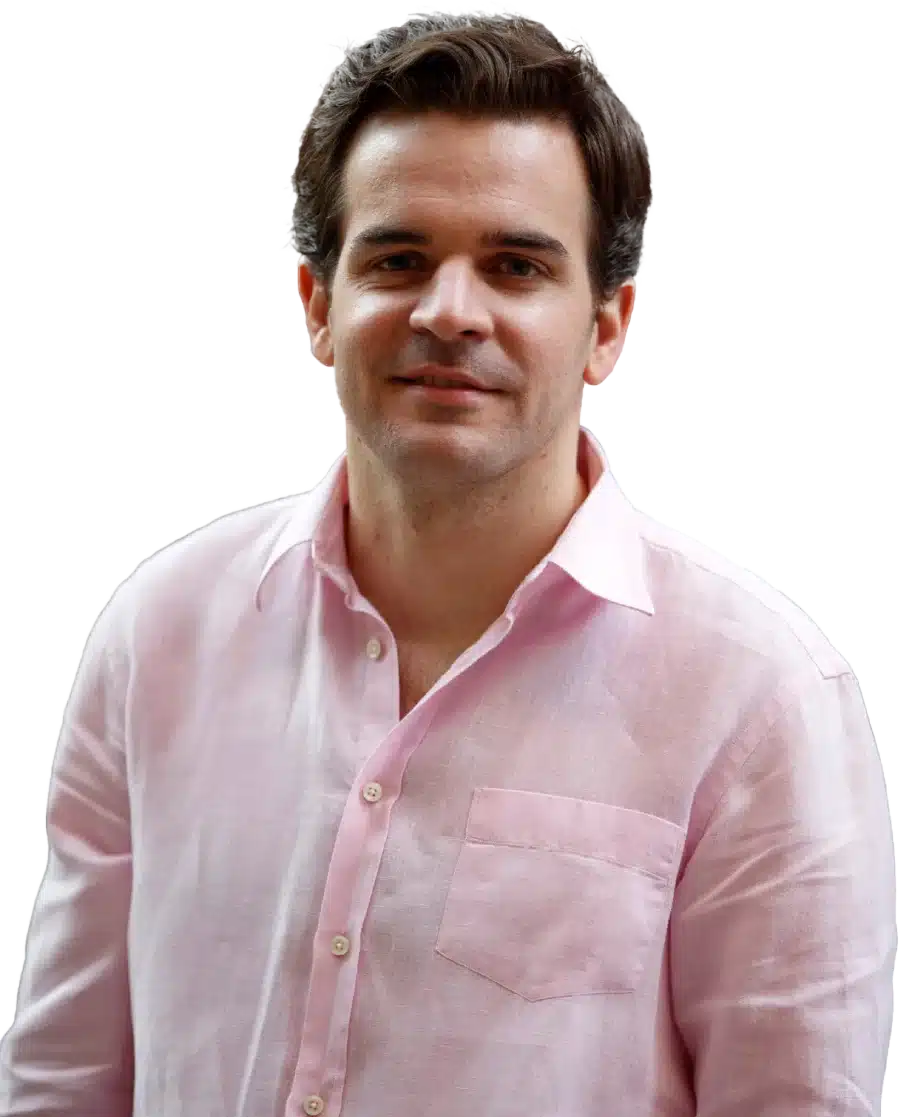 See How I Can Help You With Your Fundraising Efforts
Fundraising Process : get guidance from A to Z.
Materials : our team creates epic pitch decks and financial models
Investor Access : connect with the right investors for your business and close them
Selling Your Company
Ramji Srinivasan's first startup was Counsyl. A genomics startup focusing on women's health and genetic screening. 
Desiring to take genetics out of just the academic to the actionable, their clinical lab ended up serving a million patients, and grew to $150M in revenues, and posted several profitable quarters. 
Before the exit Counsyl raised $100M. 
Storytelling is everything which is something that Ramji Srinivasan was able to master. Being able to capture the essence of what you are doing in 15 to 20 slides is the key. For a winning deck, take a look at the pitch deck template created by Silicon Valley legend, Peter Thiel (see it here), where the most critical slides are highlighted.
Remember to unlock the pitch deck template that is being used by founders around the world to raise millions below.

Access The Pitch Deck Template
Your email address is 100% safe from spam!
They had their fair share of challenges including going through the financial crisis. He says that in times of financial stress, when you are responsible for many other people, you can face a crucible moment. You can either make really good or really bad decisions. In this case it forced them to quickly figure out a business model that worked and could make them cash flow positive. If you get it right, and persist, it will strengthen you, and bring you out strong on the other side.
However, eventually the shareholder dynamics they had became a major stressor. Today, he is a fan of business 'pre-nups'. A tool that will clearly layout the cost of a break up. Through which he says can also ultimately free you up to work better together in a partnership. 
Exiting Counsyl
While he says that they never set out to build a business that they would sell in the future,  it came to the point when Ramji realized it would take years to fix their shareholder dynamics, and perhaps it was wiser to exit. 
So, they ran a dual IPO and acquisition process. Filing with the SEC, but also keeping the options open to sell the company. 
He says that they underpromised on their numbers, so that they could overdeliver in the process, and inspire even more confidence in potential buyers. 
It certainly worked, and after 10 years with that business, it sold for $375M. 
While he did bring along some of his former investors, going forward with his second company, he was more careful in picking those investors to bring into the venture. 
After the sale, he says he felt a combination of both relief, but also mixed emotions over the loss of leaving that company behind. Something which many entrepreneurs don't see coming, and should be more prepared for. 
So, he packed his bags and headed off to China. He lived in a dorm to study Chinese, learned some MMA, snowboarding and skiing for three months. Then decided it was time to get back in the game with another company. 
Making Immune Measurements Routine
After thinking about what to do next, Ramji got in touch with his eventual cofounder, Matt Spitzer at UCSF. In meeting Matt, Ramji was struck by Matt's research on making immune profiling useful for clinical trial and patients.Together, they brainstormed customer needs and launched Teiko in September 2020. 
Looking forward they hope to put time back on the clock for patients and their families.
Listen in to the full podcast episode to find out more, including:
Honing in on the right metrics

What Teiko is doing

His hiring process
SUBSCRIBE ON:
Facebook Comments