Gene Hoffman has started and sold several startups. As well as becoming one of the youngest CEOs of a public company in the United States ever.
On the Dealmakers Show, Hoffman talked about basketball and leadership, fixing the internet, selling your company for $100M, crypto, fundraising, and how he has seen the timing for launching and exiting companies.
Listen to the full podcast episode and review the transcript here.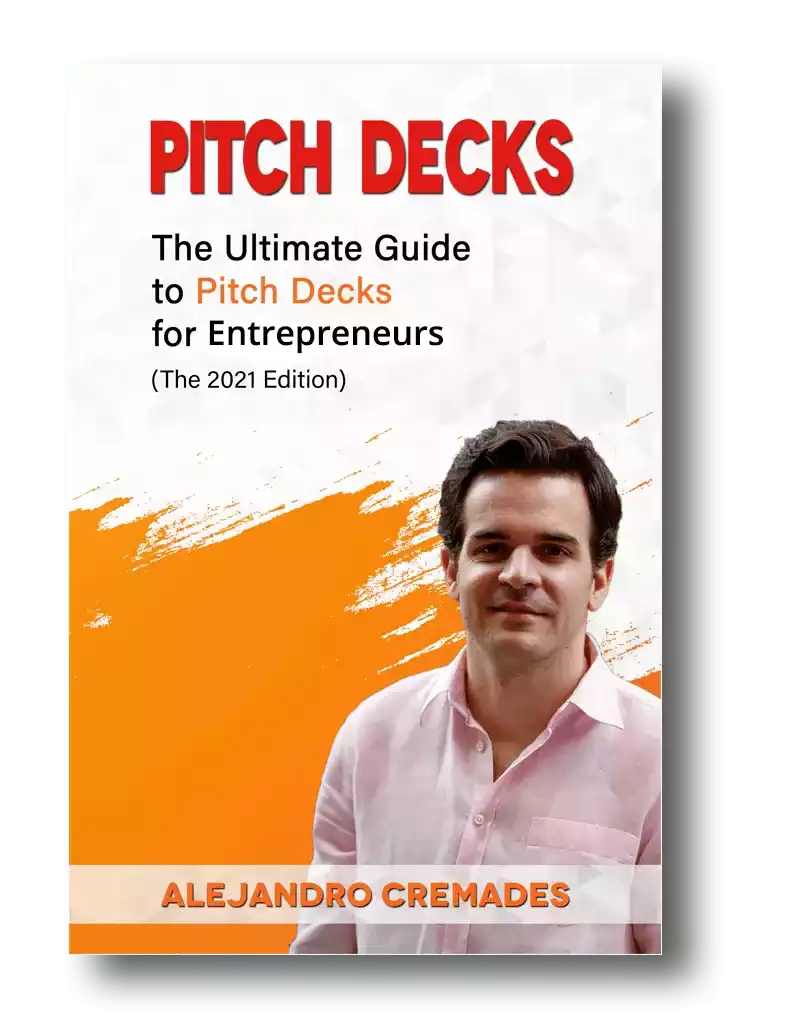 *FREE DOWNLOAD*
The Ultimate Guide To Pitch Decks
Here is the content that we will cover in this post. Let's get started.
Fixing The Internet
Gene Hoffman now has a long track record of successfully fixing things and whole categories around the internet.
He was born and grew up in North Carolina. His father, a CPA, had his own national company, which meant that they often spent half the year out in Reno, Nevada.
In addition to doing some studio and radio work as a sportscaster, Hoffman was pulled into basketball, through high school and college.
He found himself working with a fantastic coach, in a school that was known for producing stars like Michael Jordan and Vince Carter.
Having gone through that same system, which goes well beyond just the sport, to your core principles, and how to think, and handle the media, he credits it with a lot of his business success since then.
Gene graduated in the early 90s when the internet was really becoming a thing. Linux was originally hosted there in Carolina, and he saw how the internet was taking over and providing access to things that television wasn't.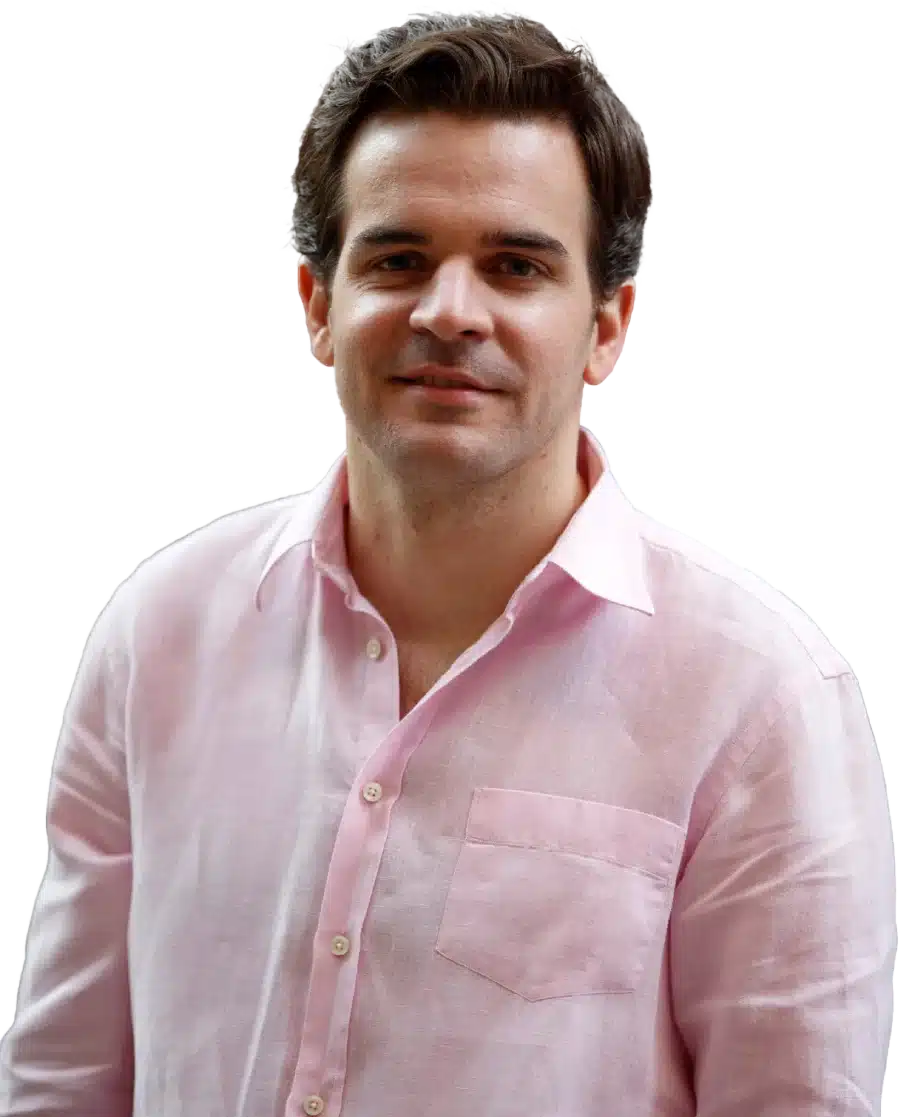 See How I Can Help You With Your Fundraising Efforts
Fundraising Process : get guidance from A to Z.
Materials : our team creates epic pitch decks and financial models
Investor Access : connect with the right investors for your business and close them
Then when Netscape went public, he and his friends really became interested in doing something of their own around this space.
They first considered starting their own ISP. Though quickly dismissed that as being a low-margin business with no real moat.
Then they saw Hotwire put up their first internet ad. They decided to create a business around ad blocking and controlling cookies, to give internet users more control.
It was a huge success. They were the talk of the media and were featured on the front page of the New York Times.
The company was quickly acquired, and they moved out to the Bay Area. Where Hoffman says that he got a fast introduction to how Silicon Valley worked. In turn, that company was bought by Mcafee.
Selling Your Company For $100M
Considering what to work on next, he looked at both crypto and the music industry. His wife wasn't a big fan of having to move to some obscure tropical island with armed guards, and perhaps not being able to return to the US. So, he chose the music business.
They eventually took on the big problem that the music industry and other big companies and industries were facing with the gap between how credit cards were designed and the new subscription culture that was emerging for music and video. They did that at a great scale, with big customers like the NFL.
After ongoing multi-year conversations with the likely strategic partners that would either be a partner or an acquirer, they ended up selling.
He has now taken at least two companies public and had several acquired. For one of these ventures, he raised $40M.
Storytelling is everything which is something that Gene Hoffman was able to master. Being able to capture the essence of what you are doing in 15 to 20 slides is the key. For a winning deck, take a look at the pitch deck template created by Silicon Valley legend, Peter Thiel (see it here), where the most critical slides are highlighted.
Remember to unlock the pitch deck template that is being used by founders around the world to raise millions below.

Access The Pitch Deck Template
Your email address is 100% safe from spam!
How To Pull Off Successful Fundraising
When it comes to fundraising Gene says it is a lot about knowing which VC to get a warm introduction to, from whom, and how.
Then remembering what's important to the investor, and what their motivations, and needs are. Including ensuring you are mapping out a path to give them 10x or better returns, and understanding the timeline for their fund, the need for liquidity, and delivering to their own LPs. Then getting to the point where you can predictably scale and deliver returns, and use venture debt to keep on multiplying your results.
Having been able to create a competitive bidding environment, Hoffman was able to sell one of these companies for $100M.
He finally rewarded himself with some much-needed time off. Including time to upgrade his boat, get his captain's license, and embrace hobbies he neglected in the mayhem of growing companies. After a year, he found he was well-decompressed, bored, and ready to go at it again.
Chia Network
It was cryptocurrency that pulled Gene back into entrepreneurship. Another opportunity to fix something big.
He saw two glaring issues. One is bitcoin's massive use of energy. The second is the lack of real security in smart contracting with Ethereum.
So, he jumped into Chia Network, of which he is now the CEO. They are improving the blockchain, to make it more secure, practical, and sustainable, globally.
They've already raised $80M on this venture.
Listen in to the full podcast episode to find out more, including:
What Chia Network is doing
Embracing regulations
Carbon credits
Fundraising
M&A deals
Gene Hoffman's top advice for others considering launching a business
SUBSCRIBE ON:
Facebook Comments