James Lochrie achieved one of the biggest startup exits in Canada with his first company. Now he is investing in other founders to help them bring their world changing ideas to life. 
On the Dealmakers Podcast Lochrie talked about business models, acquisitions, effectively managing your board, J curve growth, key components of great entrepreneurs, and adapting to the new banking crisis.
Listen to the full podcast episode and review the transcript here.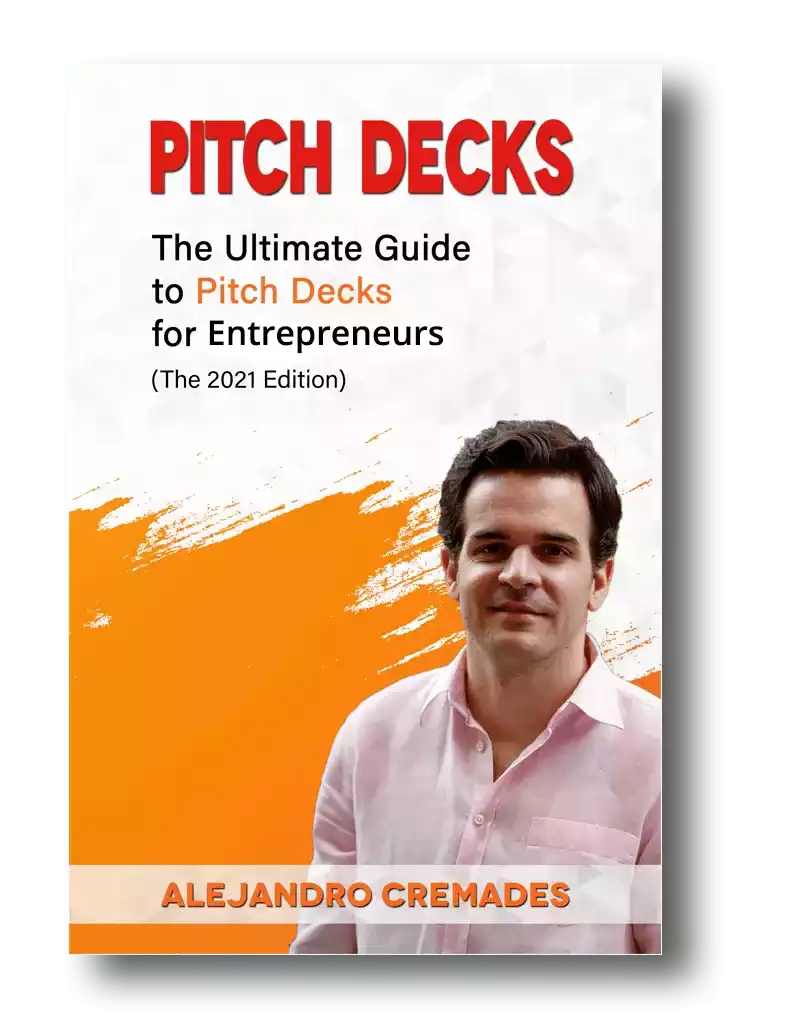 *FREE DOWNLOAD*
The Ultimate Guide To Pitch Decks
Here is the content that we will cover in this post. Let's get started.
Finding A Passion For Technology
James Lochrie was born to immigrant parents in Toronto, Canada. That gave him an appreciation for the struggle of making it, as well as support systems that can help make you successful. It also built into him some courage to take risks, and values that he says have helped him as an entrepreneur. 
His father was a software developer in Ontario. Which gave him some early exposure to technology. 
On his way to school there was a Radioshack where he would spend time on the latest machines, trying to figure out making video games. 
While, like most of us, he still has a bit of a love-hate relationship with technology for how it can help, as well as the frustrations when it doesn't work well, he says that it gave him curiosity and self-sufficiency. 
After several attempts at pushing through university he decided it just wasn't for him, and dropped out. 
After a stint running his own landscaping company he went to work for an accounting firm to support himself. 
Over the next 16 years he kept on growing with that firm. Moving into working with the technology team, then the operational side, and finances. Giving him a great perspective on all the aspects of a business, as well as how entrepreneurs saw and applied technology in their businesses.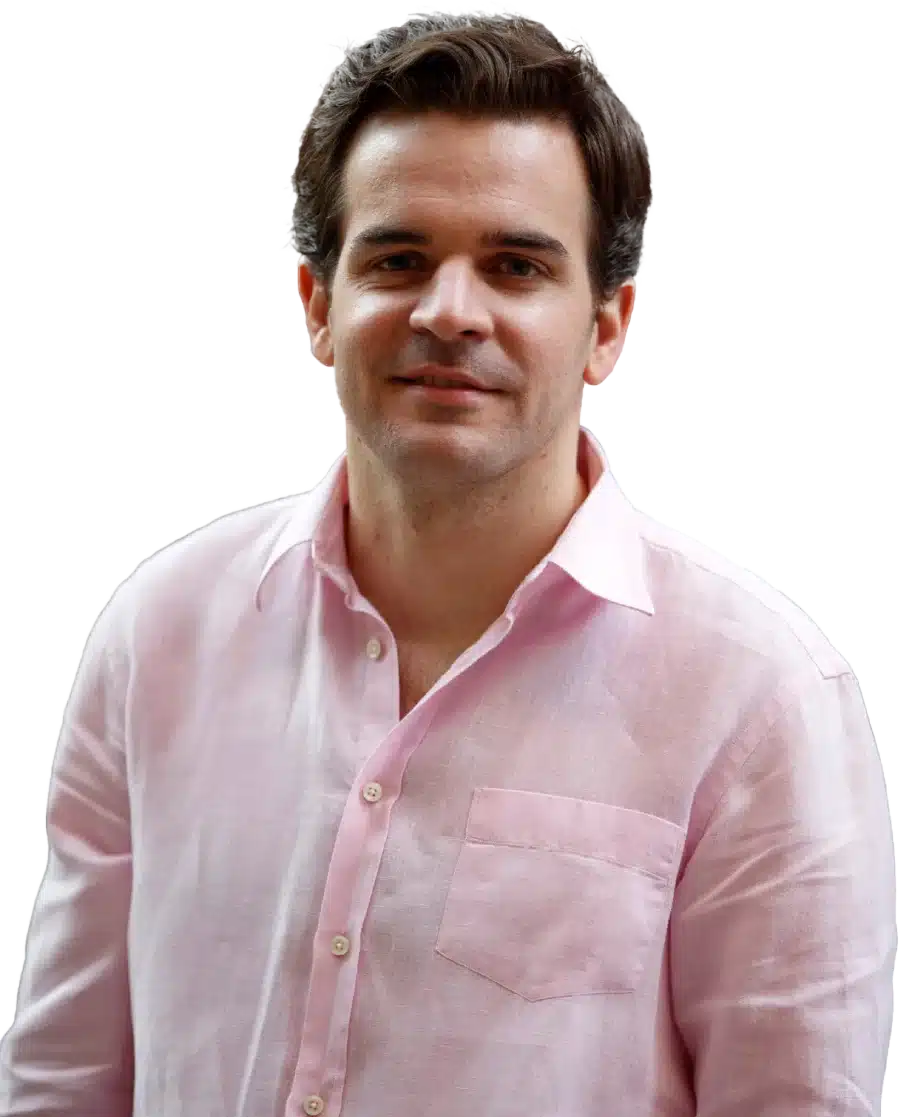 See How I Can Help You With Your Fundraising Efforts
Fundraising Process : get guidance from A to Z.
Materials : our team creates epic pitch decks and financial models
Investor Access : connect with the right investors for your business and close them
Taking The Leap Into Entrepreneurship
Over those years Lochrie found it becoming harder and harder to make the leap to doing his own thing in some ways. He began accumulating all of the trappings of a traditional career. Getting married, having three young kids, a home, and more. 
At the same time he had been building up the experience and personal confidence in his own skills. 
Then things began to change with the advent of companies like Quickbooks and some other smaller players in the market, along with other developments in technology. 
The point came where he saw that he only had a certain number of years left of working, and was not satisfied with the contribution he was making to the world in his role. It was time to make the leap. 
From Raising $100M To Selling Your Company For $400M
James decided to innovate in the financial services space for micro business owners, with new cloud based accounting tools. 
They started out with a trickle of business as they began balancing their freemium model and free services with beginning to monetize different tools, like payroll. 
They ended up acquiring a bank, and scaling to millions of users as they struck on the right marketing tactics to feed their customer acquisition funnel. 
On the way they raised around $100M in funding, through a Series D round. Across those rounds they found VCs, as well as strategic investors, and banks from around the world.
Storytelling is everything which is something that James Lochrie was able to master. Being able to capture the essence of what you are doing in 15 to 20 slides is the key. For a winning deck, take a look at the pitch deck template created by Silicon Valley legend, Peter Thiel (see it here), where the most critical slides are highlighted.
Remember to unlock the pitch deck template that is being used by founders around the world to raise millions below.

Access The Pitch Deck Template
Your email address is 100% safe from spam!
Then after years of conversations, just after they had signed a term sheet for their Series E round, H&R Block made them an acquisition offer. 
After three months of fine tuning the price and contracts, they ended up with a $400M all cash deal. 
That not only enabled James to equip his own home poker room to play with friends, but to start investing in other founders and startups, which he is still doing today. 
Thin Air Labs
Thin Air Labs is James Lochrie's seed stage investment firm. Where they typically write the first check for founders, and work with them through their Series A. 
He says that their focus is on finding great entrepreneurs, working on meaningful world changing ideas that go global. 
The money they provide is just a part of that. James says they strive to really support those founders and companies in a holistic way as they strive to hit the J curve personally and corporately. Thin Air believes startups need more than just capital to grow which is why they also offer customizable services for ventures that can help them with securing non-dilutive capital as well as product strategy, development and growth. 
They are looking for entrepreneurs with lots of energy, domain expertise around the problem they are trying to solve, a good rationale for why they are the ones to solve it, lots of optimism about how the future could be, and those ideas that will make big leaps in the world. 
Check out the full interview for more on:
What Thin Air Labs has been investing in
Board dynamics
Growing yourself as a leader
James Lochrie's top advice for entrepreneurs
Managing your balance sheet in the current banking crisis
SUBSCRIBE ON:
Photo Credit ARYN TOOMBS / FOR LIVEWIRE CALGARY
Facebook Comments