Shelby Clark raised over half a billion dollars for his first company. Now he has switched to the other side of the table to invest in new emerging medicines and as a startup investor.
On the Dealmakers Podcast, Clark walked us through getting into startups, creating the Airbnb for cars, building marketplace businesses, his role in the sharing economy, what he's doing for the LGBTQ community with a resort in Costa Rica, and what he's investing in from the other side of the table now.
Listen to the full podcast episode and review the transcript here.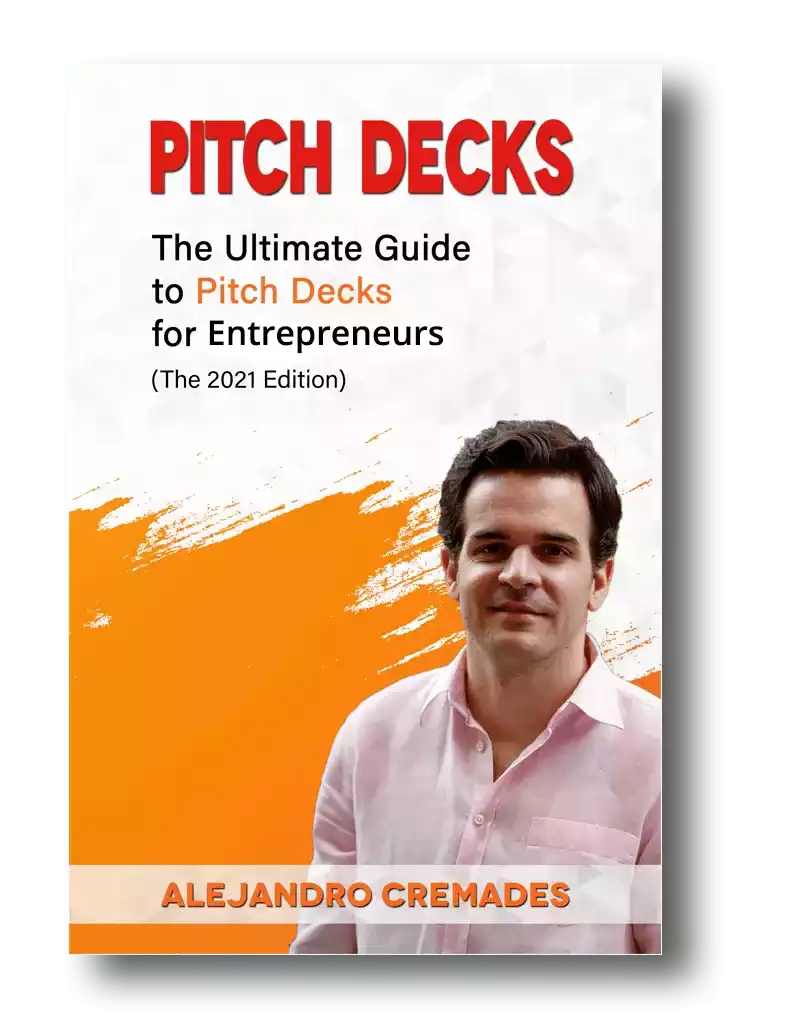 *FREE DOWNLOAD*
The Ultimate Guide To Pitch Decks
Here is the content that we will cover in this post. Let's get started.
From Mobile Lemonade Stands To Harvard Business School
Shelby Clark was born in suburban Denver. Colorado.
As far back as when he was just five years old, he was flexing his entrepreneurial spirit. Not only did he have a lemonade stand with a friend, but when sales were slow, they would get out there, door to door, selling their product from a wagon.
After his father passed away, Shelby says that he became very intrigued with technology and the body and if there could be large-scale innovations in healthcare that would help a lot of people. That led him to take on a challenging college major in biomedical engineering.
His first job out of college landed him in management consulting. It was a path to learning more about the business side of things, to complement what he had learned about medicine and technology already.
He found management consulting beneficial in learning how to quickly familiarize himself with a completely new space. He was thrown into airline maintenance, t-shirt manufacturing, and oil exploration.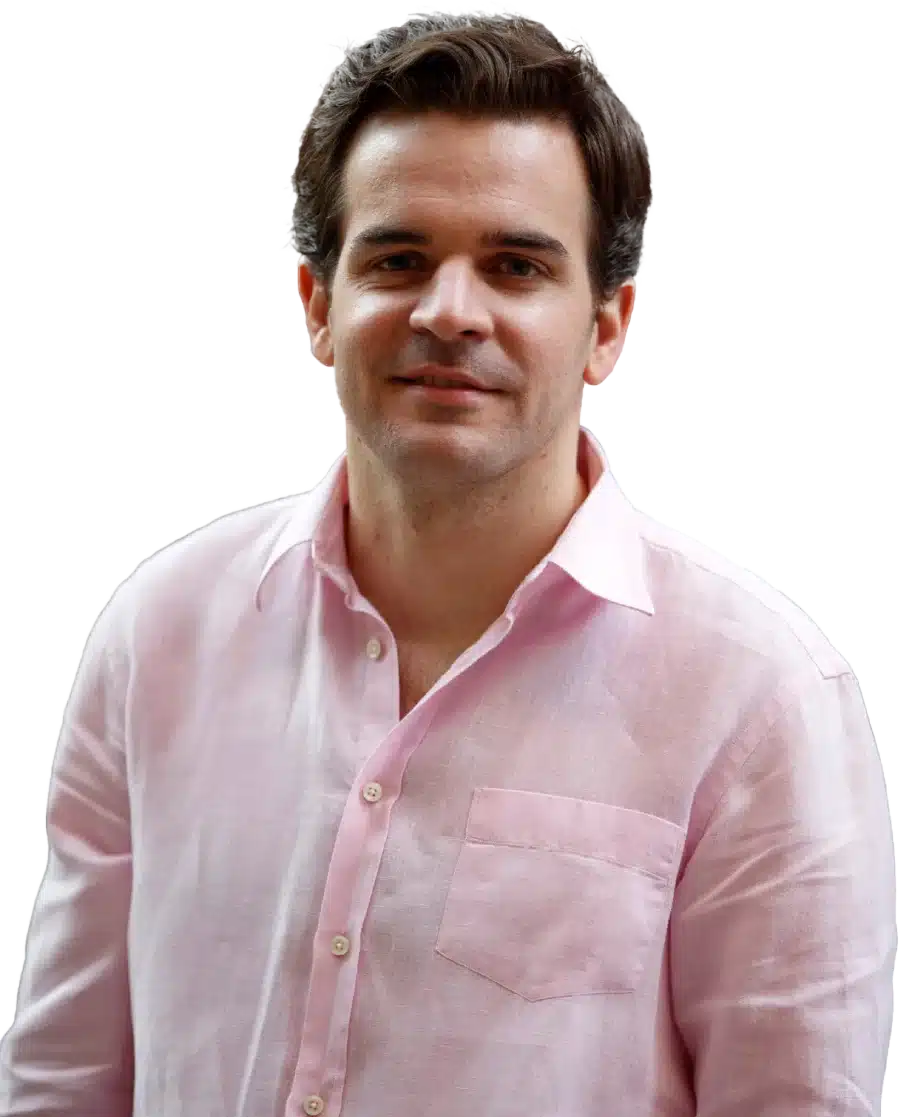 See How I Can Help You With Your Fundraising Efforts
Fundraising Process : get guidance from A to Z.
Materials : our team creates epic pitch decks and financial models
Investor Access : connect with the right investors for your business and close them
Intense Traveling & Long Hours
Of course, this isn't always as glamorous of a job as it is made out to be. It means an intense amount of travel and very long hours. He also didn't feel that he was really making the world a better place. When you go to save a company, and your recommendations lead to 1,000 people losing their jobs, it can be challenging. Even if you are having to chop off an arm to save the rest of the body.
Two years into this, he picked a six-month sabbatical to volunteer with a nonprofit. That was peer to peer microfinance lending platform Kiva. He found it very inspiring and was impressed with the impact that could be created through the consumer internet, and how you could address social issues at scale with technology.
After this experience, he was even more excited about starting a company of his own. Though he didn't yet have the idea. Nor felt he had the money and partners for the journey. He saw going to HBS for an MBA program as a way to put himself in an environment that would be fertile for incubating something.
While their learning is limited, he says that the network helped open up a lot of doors of opportunity for him.
Building Marketplace Businesses
One winter, finding himself cycling through the sleet and snow of Boston to get to a rental car Shelby Clark had the epiphany for his first real company.
He passed so many snow-covered cars over those two miles that hadn't been used in weeks, that he instantly saw where the sharing economy and technology he worked with to connect people before could meet this gap in the market.
This became the genesis for Turo. Effectively Airbnb for cars. A sharing service that enables car owners to rent out their vehicles to others who need to get around.
Turo is a marketplace business. Not always the easiest type of company to build. Founders always face the chicken-and-egg dilemma of matching supply and demand.
At first, they tried to copy Zipcar's model of rolling out in small local markets first. Then they did two things differently, which really helped them take off. One was hiring a CEO with marketplace experience from eBay. The second was just launching nationwide. It took time to reach critical mass, but their investors were supportive and provided the additional funds needed to keep going.
Today, they are not only across the US, but have gone international, and recently launched in Australia as well.
Eventually, Shelby says that he had to make the decision to step back and hand over the reins. He thrived as a founder, though eventually, at the prompting of his board came to the realization that as a larger company, they needed other management that was experienced at managing this stage of the business.
Startup Fundraising
Turo is still thriving and has raised over $500M on their journey so far.
Storytelling is everything which is something that Shelby Clark was able to master. Being able to capture the essence of what you are doing in 15 to 20 slides is the key. For a winning deck, take a look at the pitch deck template created by Silicon Valley legend, Peter Thiel (see it here) where the most critical slides are highlighted.
Remember to unlock the pitch deck template that is being used by founders around the world to raise millions below.

Access The Pitch Deck Template
Your email address is 100% safe from spam!
Still, Shelby says that didn't come easy at the beginning. Even being in Boston, the investor ecosystem hadn't yet figured out consumer internet.
No one cared about the surveys and data he had to present. So, to derisk the venture and prove his concept, he printed 10,000 postcards and stood out on the street corner to talk to people. Once he had 40 people that said they would sign up for the service, he was able to convince investors to make a bet on him.
For others in this position, he says to ask, "what are the experiments that you can do to reduce risk in the overall like concept or idea that you're working on?"
Investing In Wellness
After Turo, Shelby tried a benefits startup that would support the freelance community and sharing economy. Employers just wouldn't get on board with covering benefits, and that venture didn't work out as planned.
It was only after taking a trip out to Bali for a yoga retreat and trying his first psilocybin journey that he found the inspiration and clarity for his latest venture.
Today, he invests in wellness startups and mental health, including psychedelic therapies. All from Costa Rica, where he has a retreat focused on the LBGTQ community.
Listen in to the full podcast episode to find out more, including:
Psychedelic therapies
Recognizing the right moment to step back from your company as a founder
What Shelby is investing in now
SUBSCRIBE ON:
Facebook Comments