Luka Ivicevic is now on his third startup. After having his highly successful fintech company acquired, he's now on a mission to help this generation to live to 150 years old.
During his special appearance on the Dealmakers Podcast, Ivicevic talked about going from selling sneakers in NYC to creating one of the biggest banks in Europe. The importance of market over the team, fundraising for fintech, cofounder and board dynamics, how to get product market fit, and functional medicine.
Listen to the full podcast episode and review the transcript here.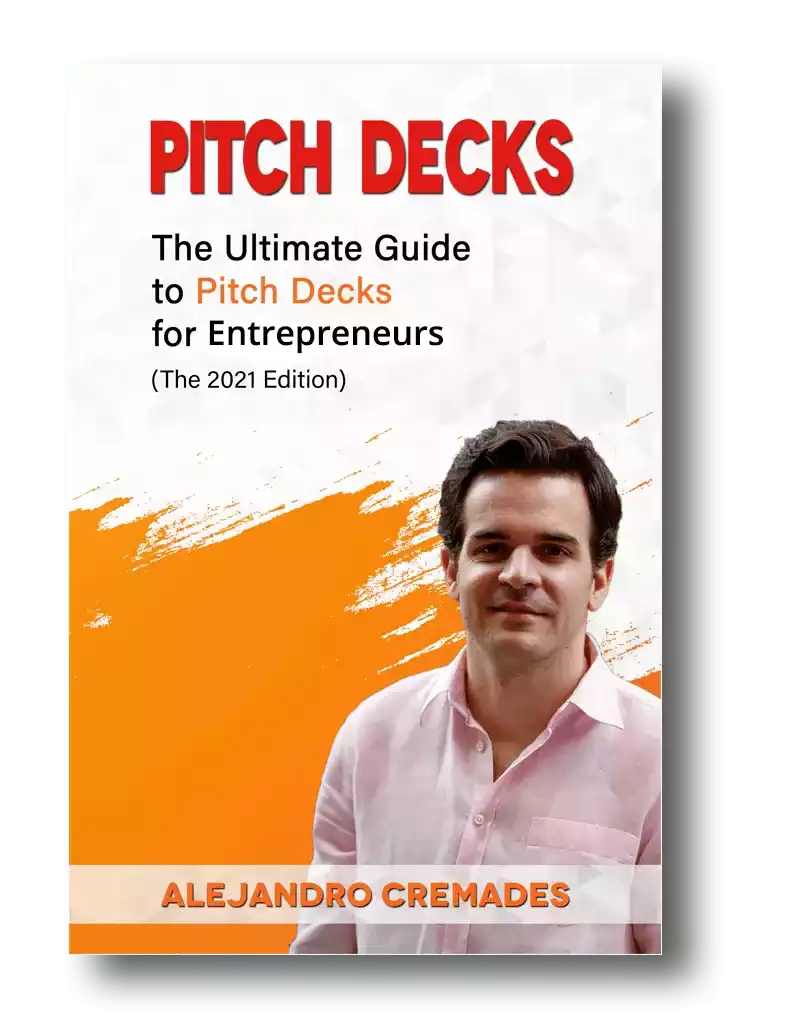 *FREE DOWNLOAD*
The Ultimate Guide To Pitch Decks
From Selling Sneakers To Creating A Multi-Billion Dollar Bank
Luka Ivicevic was born and raised in NYC after his parents immigrated there from Croatia. Reading was a big focus of his home, and still a big thing in his life today.
By the time he was 13 years old, he had started his first hustle selling exclusive sneakers. At 18, his parents encouraged him to try something different. So, he headed off to college in Paris. There he began studying philosophy, then switched to focusing on computer science for his last two years.
It was a big eye-opening experience. One which helped him see that there was a lot more to the world than NYC, as well as other ways to think and do things.
During his final two years in university, Luka started his first real company, a social network. A venture he started with a couple of coworkers, and raised half a million dollars for before eventually closing it down. Although he has continued to work with one of the same cofounders through to his most recent venture, he says the team just wasn't right. Which really taught him the value of hiring people smarter than you are.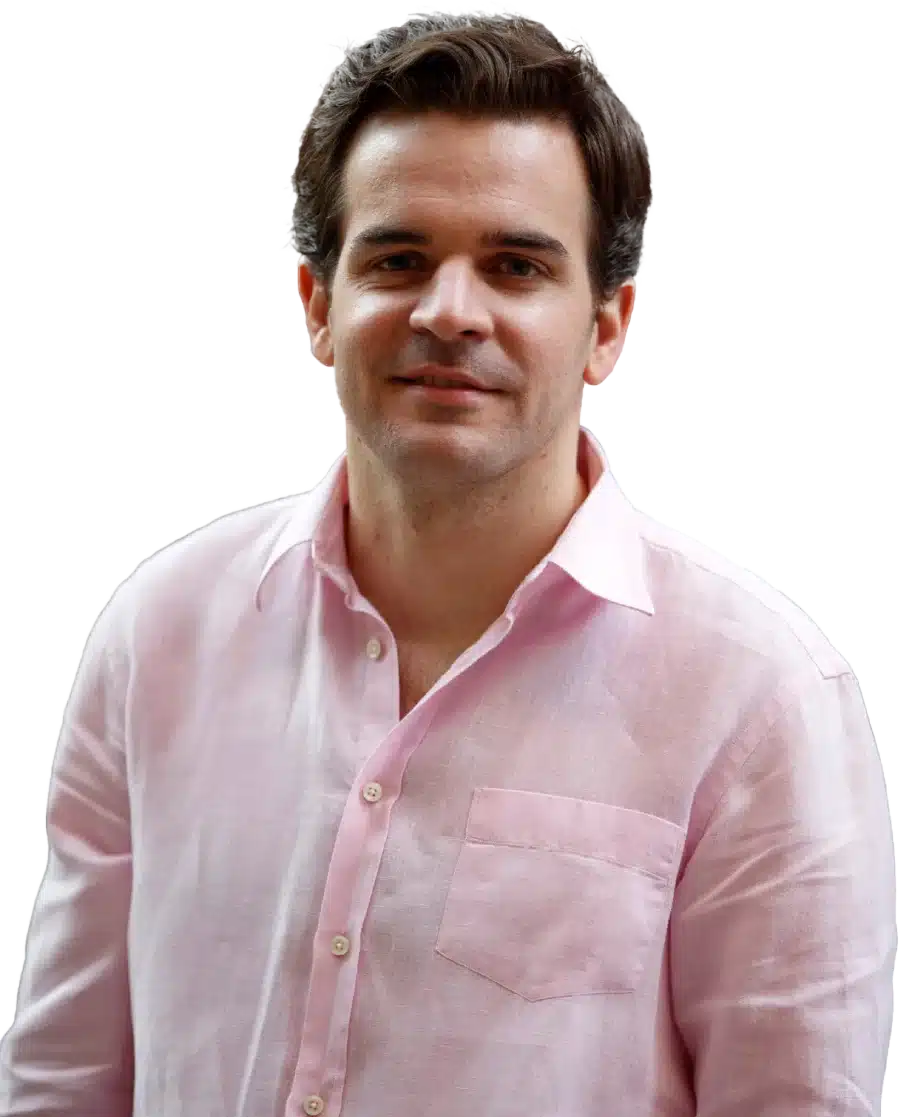 See How I Can Help You With Your Fundraising Efforts
Fundraising Process : get guidance from A to Z.
Materials : our team creates epic pitch decks and financial models
Investor Access : connect with the right investors for your business and close them
A New Job In Berlin
After graduating, he moved to Berlin to take on his first job.
After six miserable weeks as a software consultant, he decided he just wanted to work on building his own dream, rather than someone else's. He figured if he could raise $500k as a 19-year-old, he could do a lot better now that he was 22.
They discovered that B2B business banking services were terrible. Small businesses were being underserved. Even setting up a business account was inefficient and painful. So, they figured, why not start their own bank for small businesses?
They hit the internet and started building up a waiting list of customers. Then took that list to a startup accelerator to begin building the product.
Eventually, they grew that subscription banking service to 55,000 business customers in Germany, with several billion dollars in deposits, and raised $80M in capital.
Then they were approached with an acquisition offer and sold the company in the summer of 2022.
Startup Fundraising
Luka's fintech startup began with him having to borrow $500 from his parents just to survive while getting it off the ground.
He says that contrary to what many may see in the headlines, raising capital for a fintech company was much harder than you might think. Primarily he says, due to thin margins and poor unit economics.
They started raising a little, and just kept snowballing that. Going from a first investment of just $15k to $100k, then $2M, barely keeping a few months ahead of running out of cash. It wasn't until their $30M Series B that he says they really got ahead, and things began running smoothly.
Storytelling is everything which is something that Luka Ivicevic was able to master. Being able to capture the essence of what you are doing in 15 to 20 slides is the key. For a winning deck, take a look at the pitch deck template created by Silicon Valley legend, Peter Thiel (see it here), where the most critical slides are highlighted.
Remember to unlock the pitch deck template that is being used by founders around the world to raise millions below.

Access The Pitch Deck Template
Your email address is 100% safe from spam!
You'd think by his third company, and following a big exit that fundraising would have been super easy. Luka says that wasn't the case at all.
Even though he has now raised a $5M seed round for his latest venture, which took pitching 90 different investors. The switch on that didn't really flip until they were able to show that they had tripled their revenues. Having that strong growth rate, and better unit economics, he says, are the best levers to access funding.
Finding Product Market Fit
Finding product market fit is crucial to a sustainable, growing, and fundable company.
In the case of his first-second startup, Luka says that it was really the market that carried the business, not necessarily the young founders. Being in a big and fast-growing space can deliver what investors want and need.
They started by being very specific about their offering. Listening to customers and providing a targeted solution. Which after securing those first 50 to 100 customers, they were then able to get funding to build, and then expand the products and customer base from there.
For his latest venture, Luka took a different approach. They got up their website, began tracking customer flows, interviewed many users, and kept honing how they flowed visitors through to their product with information.
Living To 150
Luka Ivicevic's newest venture is Index Health. A functional medicine startup focusing on wellness and longevity.
It's a mission sparked by his own mother's battle with her health, and then finally finding personalized medicine, which put her in remission.
By identifying risky genes, providing personalized care plans, and getting ahead of our DNA, Luka says that he firmly believes it will be possible for this generation to live to be 150 years old.
Listen in to the full podcast episode to find out more, including:
Functional medicine
Finding product market fit fast
Fundraising
How to fire cofounders
Creating positive board dynamics
His top advice for other aspiring entrepreneurs
SUBSCRIBE ON:
Facebook Comments