Karl Siebrecht not only helped take one company through a $6B acquisition to Microsoft, but has gone on to raise almost a quarter of a billion dollars for his latest tech startup. 
During this episode of the Dealmakers Podcast Siebrecht shared his insights on teamwork, luck and navigating the things out of your control, acquisitions, warehouse management, and building marketplace businesses.
Listen to the full podcast episode and review the transcript here.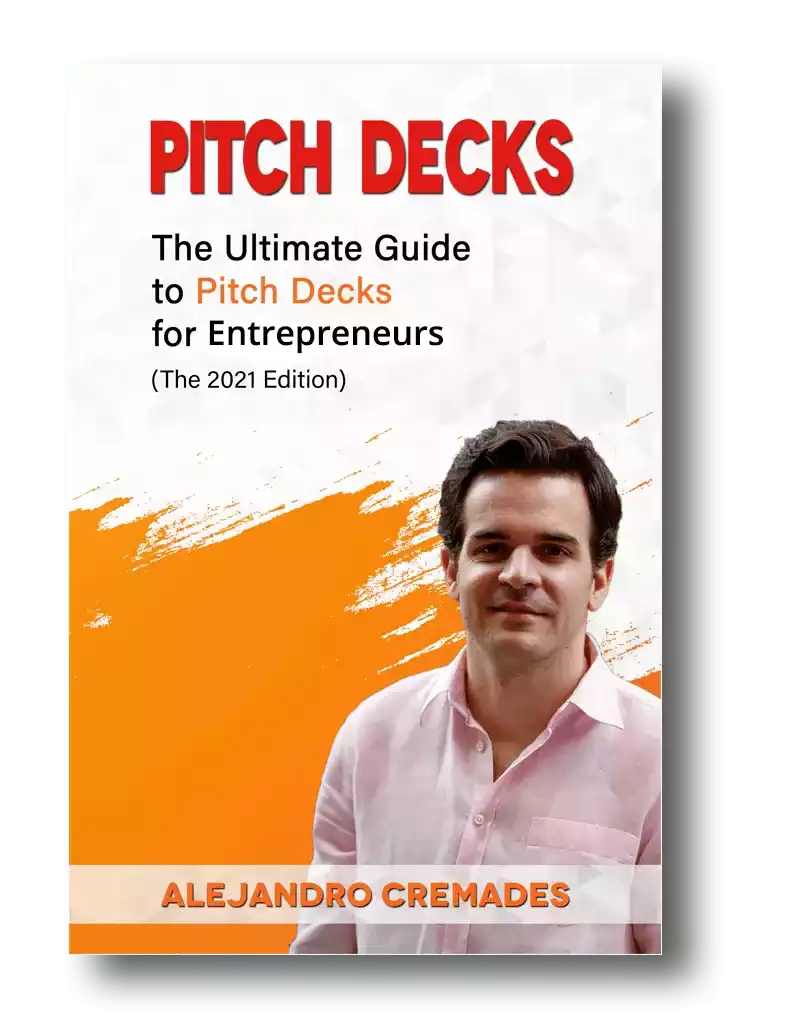 *FREE DOWNLOAD*
The Ultimate Guide To Pitch Decks
Here is the content that we will cover in this post. Let's get started.
Learning & Teamwork
Karl Siebrecht was born and grew up in suburban Houston, TX. His father was in marketing. Working for brands like Coca-Cola, and Minute Maid. From an early age this sparked Karl's interest in brands, competition, and customers. All the things his dad would tell him about. 
To afford his tuition to Duke University to study economics, he found a ROTC scholarship. That led to him becoming a diving Navy officer. 
There he learned a lot about grit and teamwork. Traits and skills that are absolutely vital as a startup entrepreneur. 
He says that walking in the mud at the bottom of the ocean, with zero visibility, is pretty humbling, and will certainly require some grit. As well as testing you both intellectually and physically. 
Then there were great lessons in facing adversity and working as a team. Whether you are in the military, or in a startup, he says that when things get hard, you have to rely on those around you, and pull together as a team.
You have to cut through everything that is not mission critical, and focus on the one most important thing. Then go figure out how to do it. Regardless of whether that is retrieving a helicopter from the bottom of an ocean, or solving a customer service crisis. If you can accomplish it together, you will come out stronger. 
After his four years of military service Siebrecht decided to continue his learning by going to business school. While many of his classmates had already been working at consulting firms or investment banks for four years already, working with spreadsheets, learning about finance, what a P&L was, and all of those things were brand new to him. Yet, he loved it and just soaked it up. 
Next Karl went to work in private equity with Bain Capital. That led to him helping grow an incredibly fast moving consulting service to private equity funds.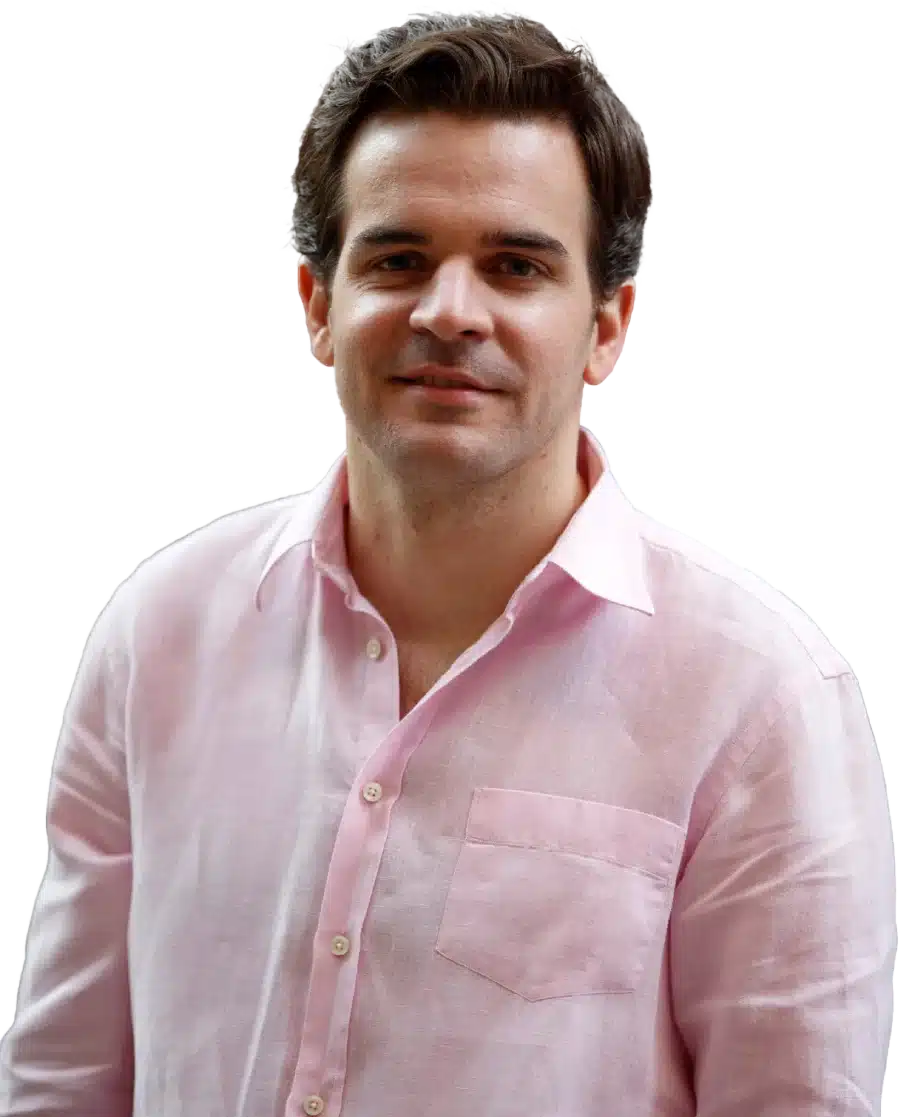 See How I Can Help You With Your Fundraising Efforts
Fundraising Process : get guidance from A to Z.
Materials : our team creates epic pitch decks and financial models
Investor Access : connect with the right investors for your business and close them
There he learned how to conduct deep analysis into businesses and markets. How to run with a 
Hypotheses, and figure out if a company can be a lower cost competitor or a premium price solution, and then prove that out. 
Serendipity
While Karl Sciebrecht says that success is a lot about your team, having a good product, and executing well, it is also a lot about luck. Or maybe in different cases you may call that serendipity, or just events that are beyond your control. Some of which you can prepare and plan for, others you just have to execute on. 
After Bain, he went out to Seattle and had the good fortune to join a fast moving tech company that had just raised their Series B round. Within a few months of him joining they went public. They pulled off their IPO just 13 days before the NASDAQ crashed, and the dot com bubble burst. 
That company ended up being acquired by Microsoft for $6B. 
Next he moved into Adtech, just as the space was emerging. It didn't end up being the huge financial outcome they hoped for, but they did manage to sell the business. 
This didn't stop Karl from jumping into another startup, after the serendipitous meeting with another investor at a party, who gave him the idea for his latest venture, Flexe. 
Flexe
The idea was that while businesses are very dynamic, and their needs are hard to forecast. Whether that is because they are growing incredibly fast, or the economy changes on them. 
Yet, the warehouse industry, much like office or retail real estate, has been very rigid and static. Traditionally requiring long term, multi year leases, and being locked into those financial obligations. 
The concept of Flexe was born on the idea that if you could create a technology platform that could allow for the sharing of warehousing services and warehousing capacity, and monetize that through a flexible model, it would be very valuable. In fact, it not only helps users of warehouses, but enables landlords to really get the most out of their real estate too.  
Flexe has accomplished this with its warehouse management software, and platform which allows businesses to fractionally utilize these spaces, either in terms of size of their needs, or time. 
Flexe has already amassed a team of around 470 employees, and continues to grow at a rate close to 100% year over year. 
They've also raised $240M in funding through a Series D round. Accomplished through multiple, well spread out fundraising rounds which enabled them to prove out, and optimize before adding more financial fuel. 
When it comes to fundraising Karl highlights the importance of picking the perfect investors. How do you do that? He recommends to, "just be really honest and transparent like this is what we do, but this is who we are," and to let people self-select in. He says that "you'll get lots of people who pass. Everybody gets lots of people for the most part who pass. But, you'll find that you end up with the right partner."
Storytelling is everything which is something that Karl Siebrecht was able to master. Being able to capture the essence of what you are doing in 15 to 20 slides is the key. For a winning deck, take a look at the pitch deck template created by Silicon Valley legend, Peter Thiel (see it here) where the most critical slides are highlighted.
Remember to unlock the pitch deck template that is being used by founders around the world to raise millions below.

Access The Pitch Deck Template
Your email address is 100% safe from spam!
Listen in to the full podcast episode to find out more, including:
Karl's top advice when launching a business of your own
Building marketplace businesses
The future of logistics and warehousing
SUBSCRIBE ON:
Facebook Comments