Enrolling the help of business plan writers and consultants can be an essential part of successfully launching, funding, and growing a new startup business. There may also be times when you need to completely revamp your plans as you pivot and plot new stages of your business journey.
The right help may not only be instrumental in swiftly crafting a strong business plan, but also one that will help you to raise funding, roll out the best marketing, and bring in other key hires.
So, why hire business plan writers and consultants to help? What should you look for? What's the best way to recruit and manage them for the best results?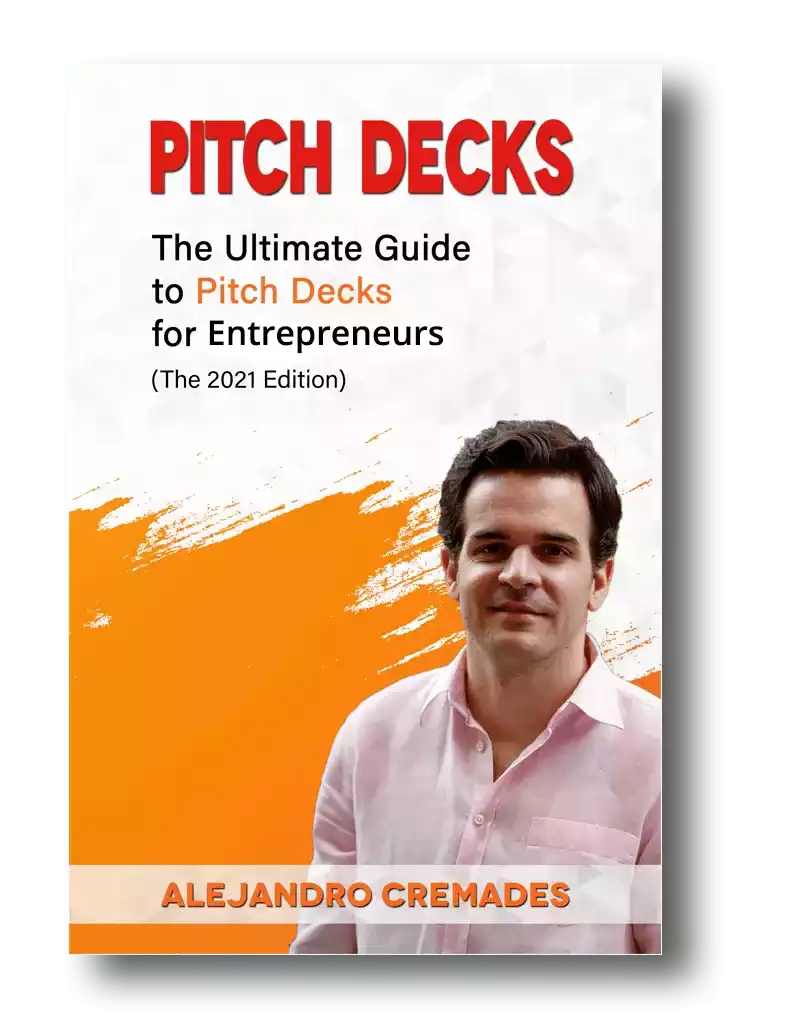 *FREE DOWNLOAD*
The Ultimate Guide To Pitch Decks
Here is the content that we will cover in this post. Let's get started.
The Role Of Your Business Plan
Business plan styles and best practices may have evolved over time, though they are still a core foundation of any business startup today.
A business plan is the cornerstone of any new business venture. It acts as an internal guide for you and your team. It lays out the what and how of this venture. Providing a critical focus on your priorities and to-do list.
It is also a vital tool for budgeting. The process of creating a business plan itself can be invaluable for thinking through the details, filling in the gaps in your ideas, and the roadmap to your goals.
This is not only a personal reference guide, but one that your team should be referring to to keep them on track and making the right decisions along the way too. In fact, it can prove to be a key recruiting tool as well. Any early hires, advisors, and potential cofounders are going to want to see this document or a variation of it before they decide whether this is something they want to be involved in. In a couple of minutes, it will reveal what it is all about, and whether you know what you are doing, really have potential, and there is something valuable for them to work on.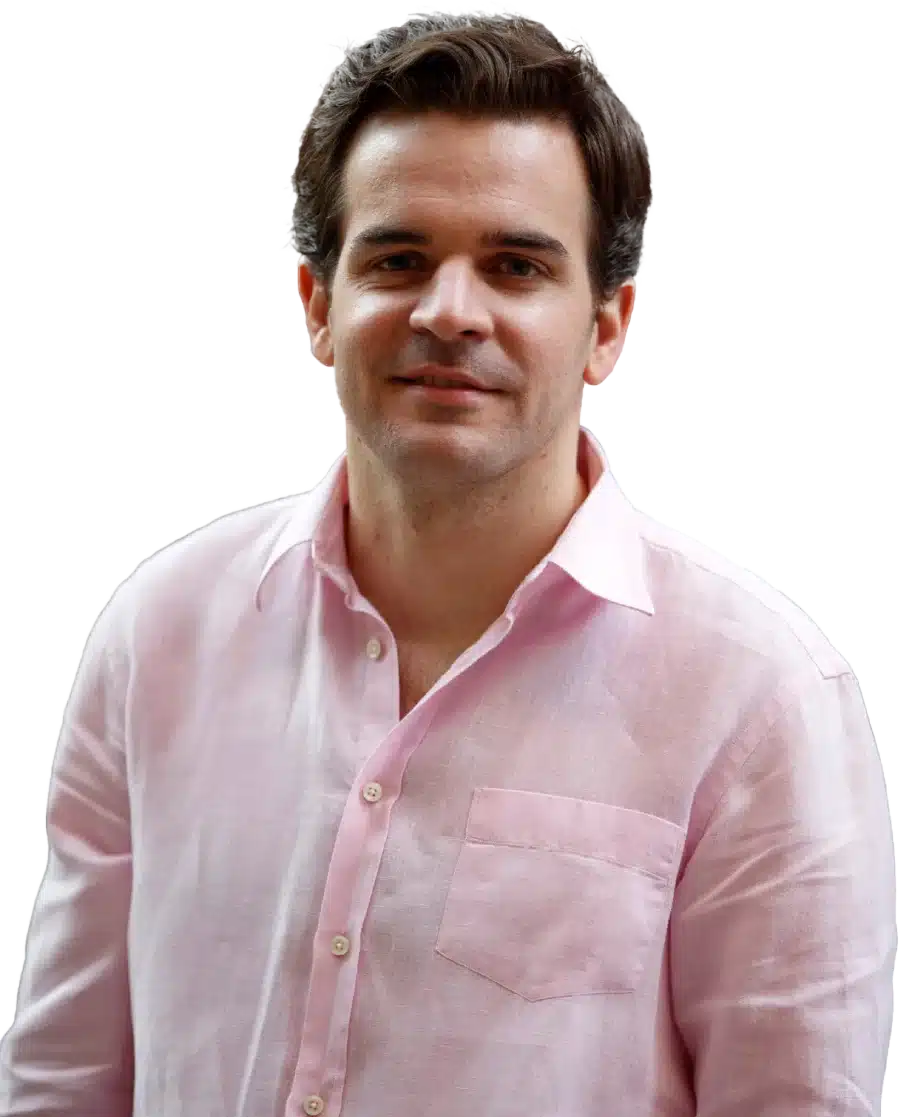 See How I Can Help You With Your Fundraising Efforts
Fundraising Process : get guidance from A to Z.
Materials : our team creates epic pitch decks and financial models
Investor Access : connect with the right investors for your business and close them
You'll need the business plan for fundraising and licenses.
In some cases, a traditional business plan is still required for borrowing and applying for licensing.
In tandem with your pitch deck, your business plan is one of the basic materials potential investors will be reviewing when considering funding your startup.
Keep in mind that in fundraising, storytelling is everything. In this regard, for a winning pitch deck to help you here, take a look at the template created by Silicon Valley legend, Peter Thiel (see it here) that I recently covered. Thiel was the first angel investor in Facebook with a $500K check that turned into more than $1 billion in cash.
Remember to unlock the pitch deck template that is being used by founders around the world to raise millions below.
Access The Pitch Deck Template
Your email address is 100% safe from spam!
Essential Elements Of An Effective Business Plan
What should be included in your business plan?
The core sections of a business plan include:
Company Overview & Description
Products And Services
Marketing Plan
Operational Plan
Management & Organization
Startup Expenses & Capitalization
Financial Plan
Appendix And References
How Long Should Your Business Plan Be?
Length is one of the most noticeable ways that business plan styles have changed in recent years.
Everyone is busier than ever. No one has time to read through a business plan that is almost as thick as a book. Not even you. There is no sense in spending weeks creating a voluminous plan, only to never look back through it again, and for no one else to ever read through it.
You do need a plan. You should fill out all of the critical sections, and do the research to do a comprehensive job. You just don't need to fluff it out with lots of extra words.
More recently, we've seen the one-page business plan becoming more trendy and common. It does have its advantages. It is super simple, great for staying focused, and easy for others to glance at and digest. Plus, early-stage startups will frequently see much of their plan changing and evolving as they dig in. Though, of course, this can lack critical detail that will ensure the survival and potential of this venture to succeed.
Perhaps the optimal choice is a short, five to 10-page business plan, with a strong appendix, and a powerful executive summary that can also function as a stand-alone one-page business plan.
Getting The Tone Right In Your Business Plan
This is an extremely impactful part of writing your business plan. Thus, it is one of the big reasons you will want to hire a professional business plan writer and enroll a consultant to help.
You can blow your business plan, destroy its effectiveness, and, in turn, crush the potential of your startup business idea in a couple of ways here.
The first is being too dry and stale. Yes, this is a place for real facts. Though, if it is too dull and meaty to read, no one is ever going to read it. You won't even read it again. That's just a waste of your time and money.
The second is being too salesy. In a way, this is a marketing tool. Though, if it is all sales, overselling, and casting a big dream, with nothing to back it up, it won't be taken seriously either. You'll kill your credibility out of the gate. Your pitch deck can be the lighter-weight, more sales-focused tool here. The business plan should be a little more buttoned-up and professional.
Do be optimistic and think big. Yet, show that your business plan is based on facts, and is credible.
Why Use Business Plan Writers And Consultants?
Why get help when you could work through your business plan yourself?
This is one of the first tests of whether you are truly a founder and CEO, or are just creating a new job for yourself, with more hours, less pay, and a glorified title.
To launch and grow a successful startup, you have to put yourself in a leadership mindset. You must be able to delegate, hire a great team, and orchestrate them. You can't afford to be bogged down in anything but the highest value tasks.
Timing is incredibly important when launching a business. You do not want to get mired in writing and rewriting a business plan for months and lose your speed to market.
Everything is riding on this plan, and while you may be the best in your industry, and at designing your product, you don't have 10,000 hours to burn mastering business plan writing.
Using Business Plan Consultants
Business consultants and advisors give you a pivotal edge in this high-stakes game of starting up a business. They enable you to tap into years or decades of experience and often experience across dozens or hundreds of businesses. They know what is working and what isn't. They know the mistakes. They can help you understand what you don't know that you don't know.
You may have general business advisors and those for specific elements of your venture. Like optimizing for fundraising, scale, building the right team, and exiting your company.
It is always worth getting an extra couple of sets of eyes on your business plan to make sure you are off to the right start and avoid fatal flaws.
Using Business Plan Writers
Utilizing a business plan writer can have great advantages.
They can dramatically speed up this critical step in starting up. They might do in a day or two what takes you months. They've done this hundreds of times and know what works out there. They have a system versus you doing it the first time.
The best are able to weave together all the hard facts, with the art of copywriting for an effective business plan, which also gets the right results from those you are presenting to. They know how to use psychology and wordsmithing to convey the best of your business in a way that connects with others, and compels them to take the desired action.
Content Writing As A Superpower For Startups
Again and again, words have proven to give birth to amazingly successful startups. They have often made all the difference in getting noticed, getting funded, securing high-value partnerships, and converting customers.
This can range from blogs to press releases, tweets, landing page copy, fundraising materials, emails, and, of course, business plans.
They use storytelling and sales techniques to bring out the most important parts of your concepts and make them usable. They can be objective versus you being too emotional and focusing on the wrong technical things. This is their specialty.
Your Marketing Plan
Especially if you are a technical founding team, it is important to have a good and experienced content marketer and writer involved in creating this part of your business plan.
This can be a vital separate document that has made all the difference in fundraising and securing customers. As well as being one of the most important parts of your business plan.
If you are not a professional marketer, then you need someone who is to nail this.
Although hiring professionals is, undoubtedly, the right way to go, every entrepreneur should also know how to write a business plan. Knowing the basics will help the process along even if you have an expert writing it for you.
How To Find And Hire Business Plan Writers And Consultants
It is clearly well worth it, if not essential, to leverage business plan writers and consultants. So, if this is your first startup, or you haven't done it for a while, where do you start?
Consultants
Consider the advisors you want on board. Look for those that like the mission, know how to get the results you want in terms of scale, fundraising, and exit, and know the connections you need to bring it all together.
They can be found on an hourly basis just for consulting on specific items, like your business plan, fundraising campaigns, or M&A deals. Or you may bring them along for the journey by giving them a small amount of equity in your company.
Hiring Business Plan Writers
Today the best places to find business plan writers seems to be through referrals or via the outsourcing platform Upwork.
How To Hire Them
Start with a great job ad. Use not too much or too little detail. You have to give them enough to know it is a good fit worth applying to, but not so much that the best writers don't have time to read it. They probably get multiple offers each day. Invite them versus waiting for applications. The best wait for inbound offers. Focus on quality, long-term experience, with at least 10k hours of related work, relevant experience, and the strength of recent reviews too.
Empower Them To Do Their Best Work
Hire the best talent you can. Then get out of the way, and trust the experience you hired them for. This is the only way to build a fast-growing startup that can scale.
Hourly Instead Of Project Based
Freelancers are often wary of taking business plan writing gigs on a project basis. This is a lot different from writing a single report or blog post. Business plans vary widely in size and scope, often with evolving instructions and plan specifications. You may also want them to convert it into different formats, such as your pitch deck, and marketing materials. The experienced are more likely to take on your needs as an hourly gig.
Summary
If you are serious about starting a business, and truly want it to be a success, then hiring pro-business plan writers and consultants align with expert advisors just makes sense.
These tips should help you get the most out of this foundational step of your venture, and get you off to the best possible start, with the highest chances of reaching your full potential.
You may find interesting as well our free library of business templates. There you will find every single template you will need when building and scaling your business completely for free. See it here.
Facebook Comments