Why follow-ups are so important when raising capital? In other words, why are investor follow-ups so critical when you are out there pitching and raising capital for your startup?
Finding and connecting with investors can feel like a big venture on its own. That's after you've researched and created a powerful pitch deck. Then you get to start the pitching roadshow. You hustle and put your heart and sweat and soul into presenting.
Sometimes dozens and even hundreds of pitches and initial meetings. Then crickets. Nothing. Radio silence. This is where follow up will make or break you.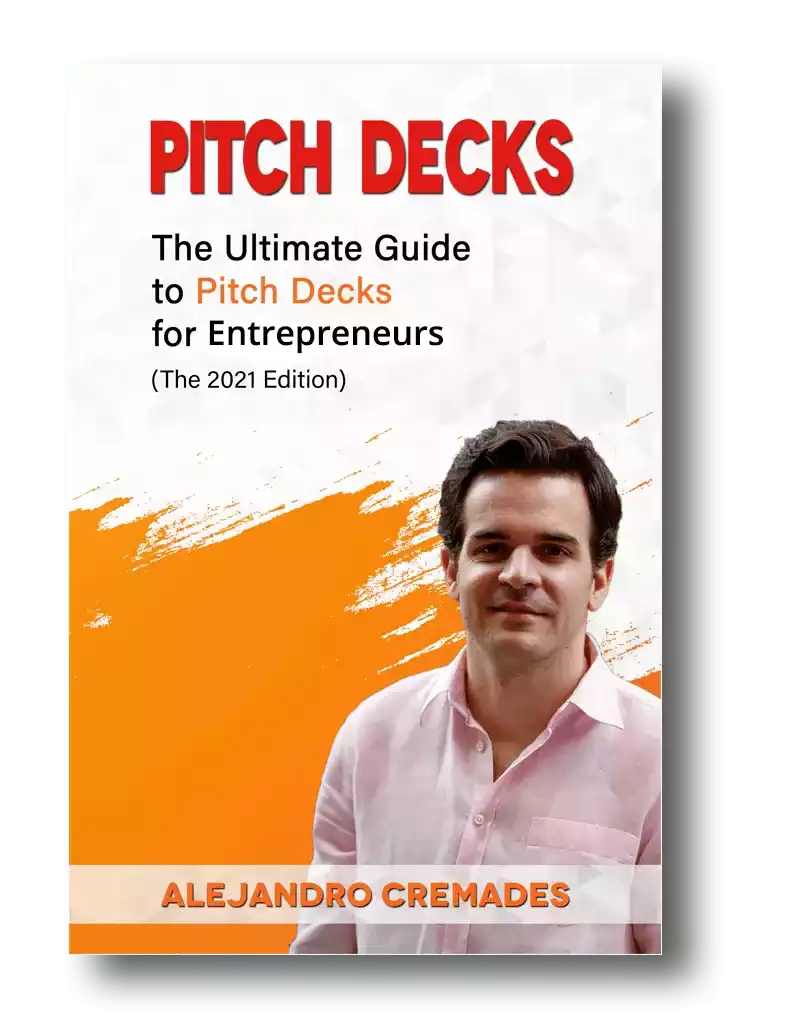 *FREE DOWNLOAD*
The Ultimate Guide To Pitch Decks
Whether pitching your ideas for the first time or checking back with fundraiser targets for their thoughts on your ideas, you should know how to share information with investors.
Here is the content that we will cover in this post. Let's get started.
How Funding Works
Hopefully, by now you've done your homework and you know the steps you should be taking to reach and pitch to investors and the mechanics of surviving due diligence, reviewing term sheets, and closing the round. What few talk about is this gap between pitching and getting terms sheets, or what this process looks like from an investor's point of view.
You might feel you are doing a lot of pitching and sending on your end. Consider what that looks like for professional angel investors, startup accelerators, and VCs. As much spam and ads as you get in your email inbox and social feed and through robocalls every day, it is probably a fraction of the pitches and pitch decks they are receiving.
Every day you connect with an investor, they've probably been reached out to by 100 other entrepreneurs and startups wanting capital. This is only half of their side of the business. They still have their LPs, existing investments, and back end to work on.
They are super busy. So many decks, so little time. Even if they loved your pitch and deck, and have the free funds, they are inundated.
Have you ever wanted to invest in or buy something, but you've just been so busy? You might have put it off, even if it only required filling out a couple of fields on a web form or tapping through the shopping cart.
You've got to stand out and follow up to close the deal. That's the reason why are follow-ups so important when raising capital. And, why follow-ups should be a part of your sales plan template.
It's A Sales Game
Startups and fundraising is a sales game. It is not a business idea, design, or product game. It is great to see truly valuable new solutions and impactful ventures being funded. Though it is vital to understand this is about sales and marketing.
Salespeople know that it can easily take 7-11 connections on average to close a sale. More when it is a cold sale. This is even selling cars, razors, skateboards, or homes, or phones. Much less something as complex as investing in a startup.
If you haven't already followed up at least six times, then you haven't really done any qualifying follow up at all.
Investors Are Testing You
While it can be tough to be disciplined in creating a clear, concise, and effective pitch, compared to actually building and scaling a billion-dollar startup, creating an attractive presentation is easy.
Investors know that business ideas and glossy presentations and catchy pitches are plentiful.
The differences in a startup that is going to survive and give them a good return on their investment are:
That you can keep making progress and do what you say
Have the grit and tenacity and boldness to keep showing up
Be able to sell (your product, your company, your investment opportunity)
This all shows up in your ability to follow up.
In fact, they may be quiet just to test your follow up skills. Just as some employers do to see which potential hires are really driven. That's one of the reasons why are follow-ups so important when raising capital?
Keep in mind that in fundraising storytelling is everything. In this regard for a winning pitch deck to help you here, take a look at the template created by Silicon Valley legend, Peter Thiel (see it here) that I recently covered. Thiel was the first angel investor in Facebook with a $500K check that turned into more than $1 billion in cash.
Remember to unlock the pitch deck template that is being used by founders around the world to raise millions below.
Access The Pitch Deck Template
Your email address is 100% safe from spam!
How To Follow Up With Investors When Raising Capital For Your Startup
If it is so important, how do you follow up?
Text & Voice
If you have already been communicating directly via their mobile, then it is acceptable to follow up via voice call or text. Text is probably more effective. Though speaking on the phone or even FaceTime is a great way to strengthen your personal connection.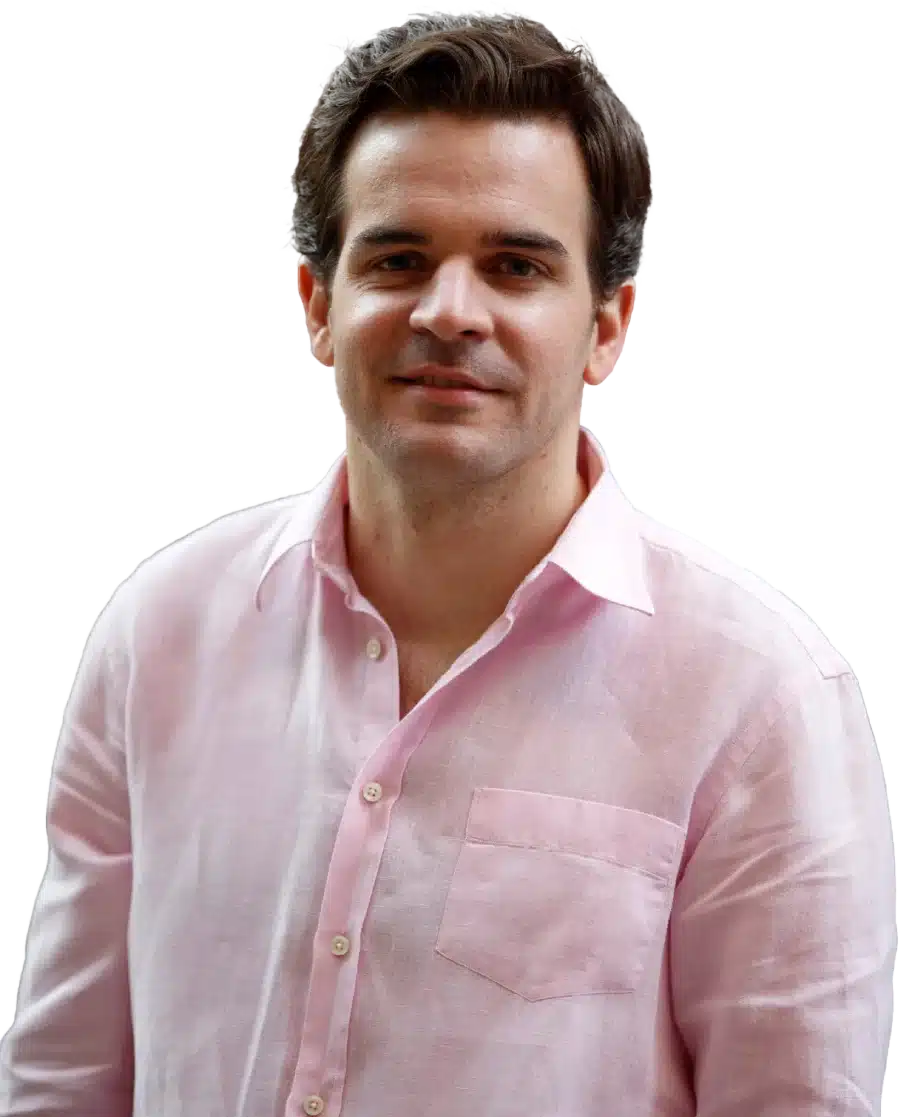 See How I Can Help You With Your Fundraising Efforts
Fundraising Process : get guidance from A to Z.
Materials : our team creates epic pitch decks and financial models
Investor Access : connect with the right investors for your business and close them
Don't abuse it. Be respectful of their time, but this channel probably has the highest odds of getting through.
Email
In this type of professional context, email is probably the main go-to way to reach your potential investors. This is probably also the easiest way to accompany your follow up messages with attachments and meaningful updates.
Social Media
Be committed and resourceful, but not a stalker. It's okay to show up and reach out on LinkedIn and Twitter. Just don't overdo it.
Identify the precise reasons why are follow-ups so important when raising capital?
What To Say In Your Follow Up
The most obvious message is just to show up and say "Hi!" Put your hand back up and see if they are in.
If you don't get a bullish response, then you can still follow up again and ask for feedback. What are their concerns that you can address? If it isn't for them, who do they know that it may be a fit for? Who can they introduce you to to get this funded? How can you make your pitch better for others?
Keep following up with updates. Anything that increases the value of the opportunity, creates urgency, and increases their fear of missing out. Send links to industry news, press about your company, and others who have raised strong rounds in this space.
Send robust investor updates encapsulating what's happening. What traction have you been clocking up? What new milestones are in sight? How much of your round has been filled by other investors?
You may find interesting as well our free library of business templates. There you will find every single template you will need when building and scaling your business completely for free. See it here.
On the video below I cover in detail how to follow up with investors.
Facebook Comments