Why a pitch deck?
Pitch decks almost seem an obvious first step in launching a startup today. Still, it's worth pausing and considering what it is really for. What are the various uses of a pitch deck? What should be included?
What Is A Pitch Deck?
As the name suggests, the most common use of this asset today is to pitch others your idea and opportunity.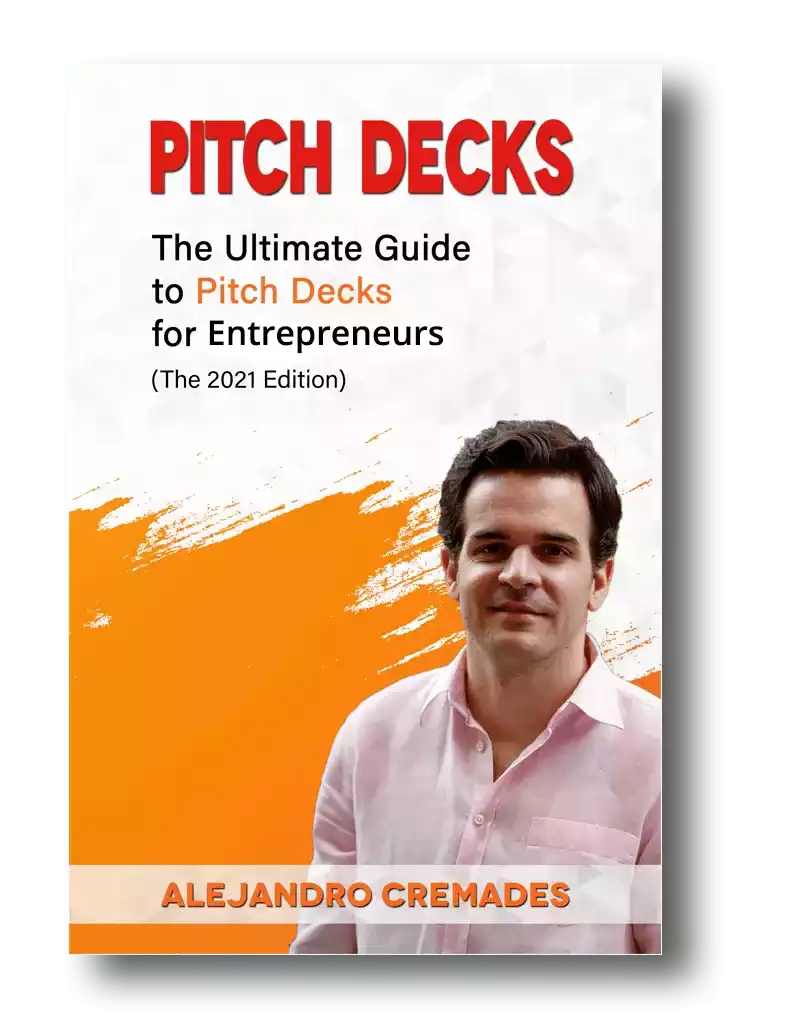 *FREE DOWNLOAD*
The Ultimate Guide To Pitch Decks
A pitch deck is really a collection of slides, often formatted in Microsoft PowerPoint or Google Slides. They have images and text. Some are also now creating video pitch decks.
Less is more when it comes to the length of a pitch deck and the number of words you use. You do need to get in enough meat and data to satisfy those you are showing it to and to give you credibility.
Though, fewer slides are typically better. You may end up between 5 and 20 slides. You can opt for two deck lengths for different purposes and stages of pitching. One very short and one longer and more detailed presentation.
You can also view samples and templates of proven pitch decks in this fundraising training.
These materials can then be shown on your laptop, phone or projector for live meetings and pitches. They can be emailed. Or upload and share them online and host them in the cloud.
Here is the content that we will cover in this post. Let's get started.
Why Create & Use A Pitch Deck?
There are actually a variety of purposes and uses for pitch decks. 
Develop Your Idea
The first and most important is to develop and get clarity on your business idea. The process of creating the deck and filling in a proven template will help you be sure you've answered all the critical questions and understand all your needs.
It is probably the most efficient way to get from that lightbulb moment to a viable business concept and then being equipped to put all the pieces of the puzzle in place you need to succeed. 
Staying Focused
Your pitch deck isn't just for showing to others. It can be one of the most valuable and effective documents you can create for yourself too.
Hefty types out business plans are rarely referred back to. A napkin probably isn't robust enough. A pitch deck will help keep all the most important things front and center.
It gives you an easy roadmap to focus on. It will keep you on track to bringing in the right people, making the right daily actions, pinpointing the ideal investors, and delivering on the milestones you've promised.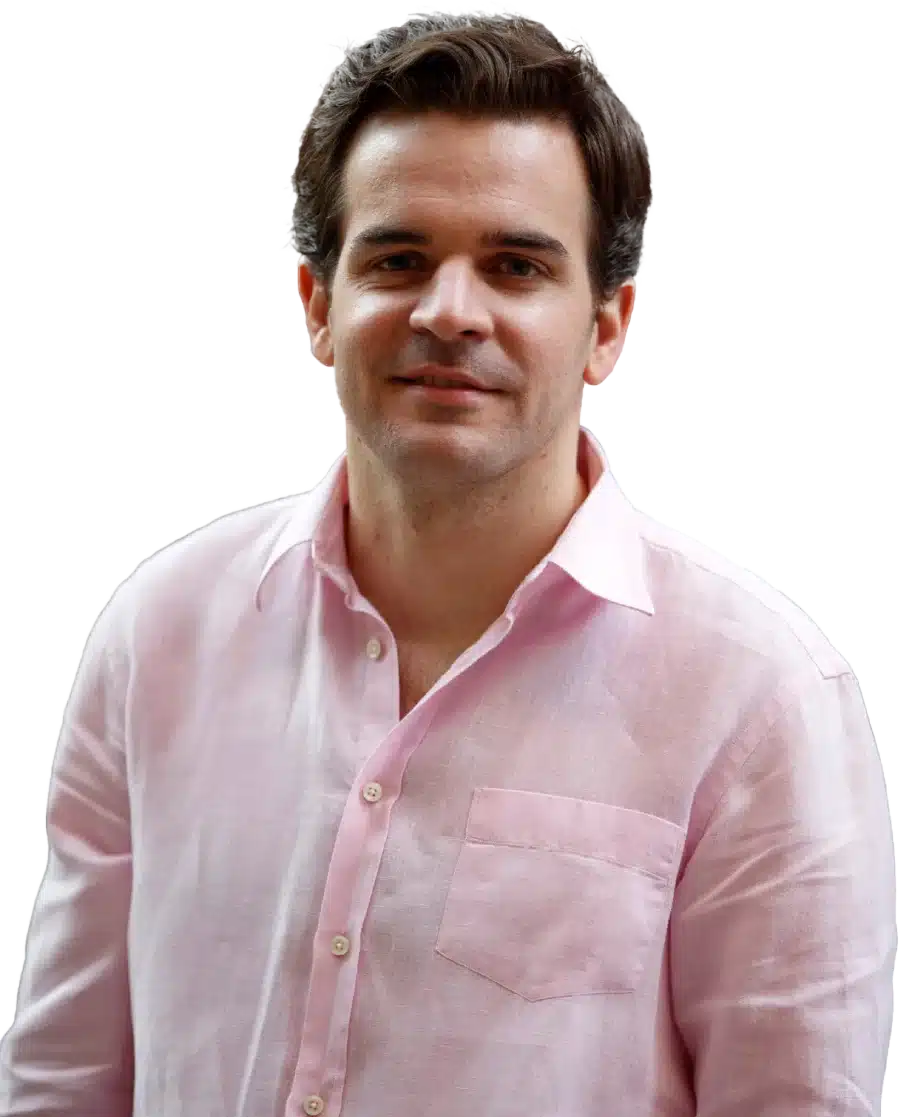 See How I Can Help You With Your Fundraising Efforts
Fundraising Process : get guidance from A to Z.
Materials : our team creates epic pitch decks and financial models
Investor Access : connect with the right investors for your business and close them
It's also an easily editable format which you can adjust on the fly as things change and as you level up through the various stages of a startup and fundraising rounds. 
Presenting & Getting Feedback From Advisors
Before you ever consider showing this to anyone else, you can use your pitch deck to get vital feedback and insights from your advisors.
Whether this is fundraising consultants, M&A advisors, marketing strategists, or general business coaches, this step can help save you a lot of embarrassment, lost dollars and credibility. It can prevent a lot of wasted time, and ensure you get the best return on your energy, time and money.
Recruiting Great Talent
Your business success and funding will depend mostly on the level of talent you can attract and the team you build. 
Use your pitch deck to quickly present the concept to potential hires and show them who else is involved. This won't just help you land them, but can also demonstrate just how valuable and rewarding joining your team can be. All giving you more negotiating power when it comes to compensation, salaries, perks, and stock options.
Then make sure you add your most important hires to your deck. This may also include additional advisors and cofounders. 
Then use the deck to keep everyone on track and focused on their next most important tasks and objectives.
Talking To Early Customers
A version of your pitch deck can be very useful in presenting to and talking with potential early adopters and customers.
You should be out there every day talking to them, listening to them and getting their feedback. This is a swift and credible way to do it. 
You may even find it an invaluable tool for gaining pre-orders, partnerships and even raising funding from strategic customers. This is some of the best money you can get.
Fundraising 
Of course, the most obvious purpose of pitch decks is to raise funding for your startup.
This can be at live pitch competitions and demo days, applying to startup accelerators online, emailing to angel investors, and meeting with VCs.
The key is knowing what these investors expect at each stage. They will have different questions, data requirements, and milestones they will have expected you to have achieved or gained traction on. 
If you are interested in how to create a pitch deck I cover it in detail on the video below I did not long ago.

Today pitch decks are expected. You may get away without any business plan. Or at least just a one-pager. The only exceptions to this maybe if you are only pursuing pure debt financing from conventional sources, are participating in business plan competition and applying for grants.
10 Things To Include In Your Pitch Deck
Your contact information

Mission and vision

Team and advisors

Size of the market

The specific problem you are solving and who for

How you are solving it

Details on traction you've gained already

If you have any IP and a good moat around your business

Competition
Remember that storytelling plays a key role in fundraising and you will need capital to scale things up. This is being able to capture the essence of the business in 15 to 20 slides. For a winning deck, take a look at the template created by Silicon Valley legend, Peter Thiel (see it here) that I recently covered. Thiel was the first angel investor in Facebook with a $500K check that turned into more than $1 billion in cash.
You can download the full pitch deck template where these slides above were taken from by unlocking the pitch deck template that is being used by founders around the world to raise millions below.
Access The Pitch Deck Template
Your email address is 100% safe from spam!
Facebook Comments