When is the right time to create a pitch deck? It takes lots of hard work and patience to start and scale a business to high levels.
Often, there's a lot of hurry up and wait during the early stages of a company. During this time, a lot takes place, to the extent that it's often challenging to optimally set priorities.
Even worse, the business environment keeps constantly evolving, prompting you to shift your focus. Outside opinions and amateur information on the internet can make it even more confusing.
Coding, customer validation, networking, hiring, sales, and more are all things founders often do in the early days. Yet, a great pitch deck is going to be key to fueling all of this, survival, and the ability to grow.
So, when is the perfect time to start working on your pitch deck?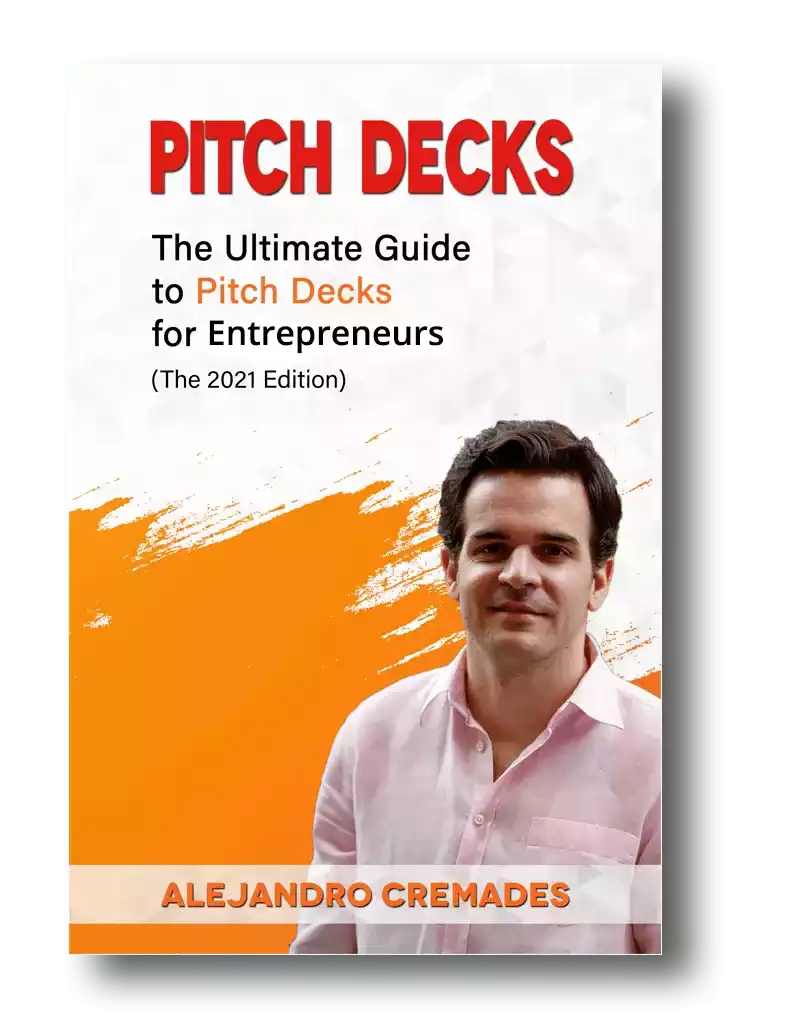 *FREE DOWNLOAD*
The Ultimate Guide To Pitch Decks
Here is the content that we will cover in this post. Let's get started.
What's a pitch deck?
A pitch deck is a necessary tool featuring a series of exciting presentation slides, which tell a story about your company.
The pitch introduces your company to potential investors and other audiences. The compelling story of your startup is meant to market the opportunity to people who want to be part of its growth.
It applies a holistic approach to your company, excitingly covering various aspects. Some of the things covered in a pitch deck include:
Challenges customers face
How your product will provide a solution to various needs
Competition in the market
Demographics in the market
How your company will stand out
In addition to raising funding, a pitch deck is also a powerful tool in helping you find mentors, partners, like-minded individuals, winning the pitch competitions, etc.
You can present a startup pitch deck to a live audience or in a visual document to help strike a personal conversation.
Knowing when to present your startup pitch deck is key to your company's growth. So what should you do to get the timing right?
The right timing
It's often unclear as to when and how to create a company pitch deck. The confusion lies between not knowing whether it's too early, too late, or the right time to do so.
That's why it's necessary to figure out the perfect time to build your startup pitch deck to make the most out of it.
Let's go through all of these times to help you understand more about the right timing. Every entrepreneur should learn when is the right time to create a pitch deck.
Keep in mind that in fundraising, storytelling is everything. In this regard for a winning pitch deck to help you here, take a look at the template created by Silicon Valley legend, Peter Thiel (see it here) that I recently covered. Thiel was the first angel investor in Facebook with a $500K check that turned into more than $1 billion in cash.
Remember to unlock the pitch deck template that is being used by founders around the world to raise millions below.
Access The Pitch Deck Template
Your email address is 100% safe from spam!
Hurrying up your pitch deck
Many people often ask this critical question; when is it too early to build a pitch deck? The truth is it's never too early.
But usually, it's the case when you're already conversing with founders of other companies who have made strides with their businesses.
However, there are instances when it's too early to start working on a pitch deck, including:
When you want to be an entrepreneur but don't have a clear business idea.
You're in full-time employment, have a solid business concept but won't quit your job to work on this business.
Having a business idea but haven't assessed its depth to see if it's commercially viable.
You haven't educated yourself on what a great pitch deck is.
However, the process of creating a pitch deck and filling in the blanks can also assist you in working through these things.
A pitch deck is helpful to a startup in various ways. It enables you to engage and appeal to future investors, mentors, etc. when you meet them.
Also, a compelling pitch deck will allow you to tell your story to your customers quickly. Most importantly, it will enable you to stick to the rights path in your marketing efforts.
By doing so, you'll avoid confusion and other frustrations that often come along with that.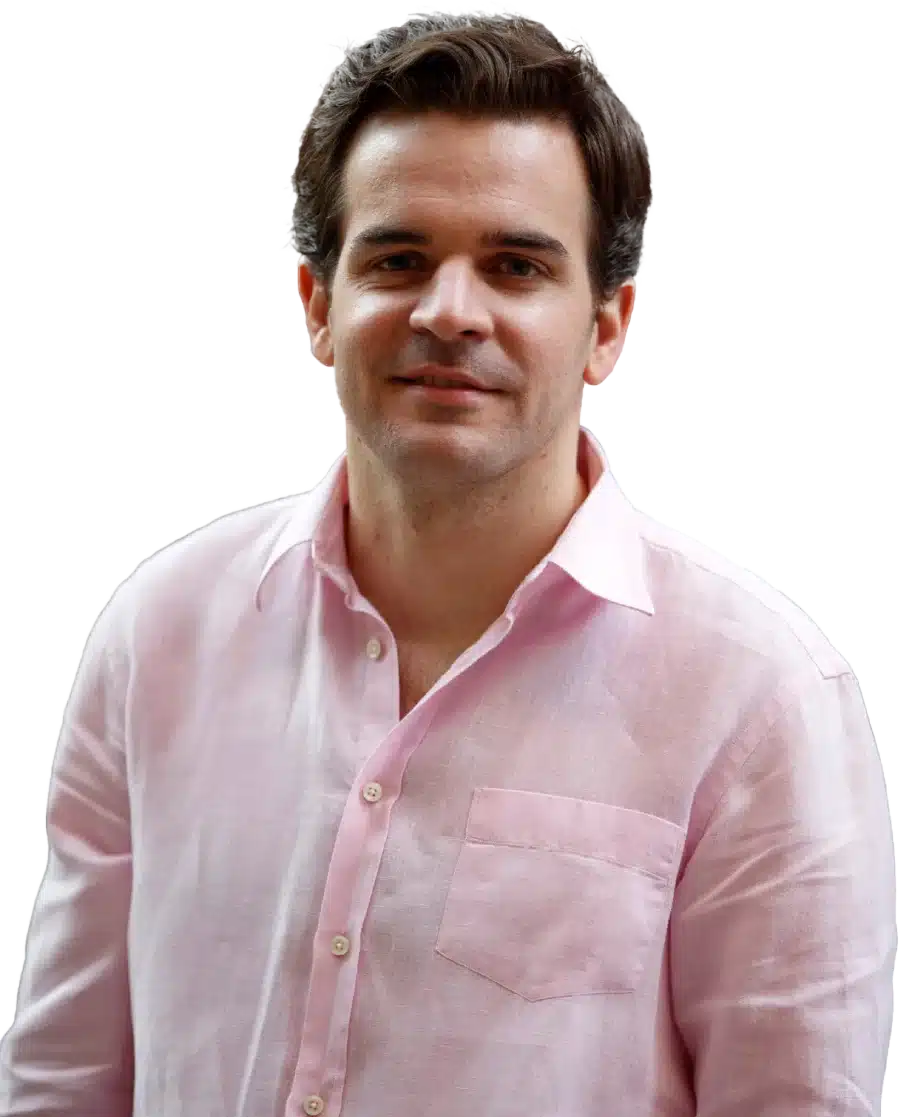 See How I Can Help You With Your Fundraising Efforts
Fundraising Process : get guidance from A to Z.
Materials : our team creates epic pitch decks and financial models
Investor Access : connect with the right investors for your business and close them
When it's too late to build your startup pitch deck
It's never too late to do anything in life. Similarly, it may not be too late to start building your startup pitch deck. Life is full of endless opportunities as long as you stay on the right track.
It's normal to feel frustrated for not starting something yesterday. However, all is not lost. You can create anything today to benefit you in the future.
So, if you feel disappointed for not building your pitch already, it shouldn't be a recipe for giving up. You can do it today to get better tomorrow and in the future.
So when is it too late to build your startup pitch deck? And, when is the right time to create a pitch deck?
If you have an investor meeting, competition, or presentation opportunity tomorrow or next week, you are seriously late to the game.
Hiring some great talent may help you whip up a viable deck fast. Though it certainly won't be at its best. It won't be optimized. It could detract from your verbal pitch.
There is absolutely no reason to worry if you find yourself in any of the circumstances mentioned above. The truth is, you may have wasted the chance, but you still have today to make things happen.
Going into the future, you can craft an excellent pitch deck in time to prevent some of these issues. The right time for your pitch deck lies between when it's too early and when it's too late.
Early Idea Stage
This is the stage when you have a solid business concept with precise know-how of your customers and their needs.
Often, it's a great time to start building your pitch deck. Even more critical is when you have a business concept and have done thorough market analysis and research.
Also, if you've analyzed the competition, made some pricing and financial projections, building your pitch deck is a smart move.
Doing so helps prepare you adequately to avoid a last-minute rush when you find potential partners, investors, and more.
Young Startup
At this point, you feel you understand your startup fully. You've worked on your business for some time. You may be working alone or have assembled some team members to spearhead the process.
You're already working hard on your product and are receiving feedback from users. There's some growing confidence in what you're doing, and it's great to think about the future.
The focus now is how you can grow your startup for success. But for that to happen, you need to know when to look for funds.
Would pitching competitions expose your brand to help you stand out? Or which partnerships will help to elevate your startup to help you succeed in a crowded marketplace?
The clear and vital thing to do is reaching out to people for help. Create connections and establish formidable relationships to bail you out in the future.
It may not be the perfect time to ask for funding. But a compelling pitch deck will help you reach out to investors easily in the future.
Growth Stage Business
At this stage, your business is rocking and rolling. Your company has consistent customers, and you've already seen some bit of success.
It's often friends or family who have pitched in money to get your business to this stage.
The major highlight is that you've regular customers buying your products. You can pay your employees and run your business comfortably.
The only thing left is to expand your market outreach, stand out in the competition, and cement your position.
For sure, with significant funding, you'll push your business to greater heights. It would help if you now found potential investors to finance and support your company for future success.
So, learn to understand when is the right time to create a pitch deck.
Mature Businesses
You may have achieved most of the most rapid growth available in your main product lines already. However, to continue your growth trajectory, you have to find more funds.
This could come from a merger, acquisition, or IPO, or from raising another late-stage round. Whatever the ultimate outcome, creating a new deck is a great way to work through the mental process, and prepare and position for all possible options.
When estimating the right time to look for funding, you should also know how long it takes to create a pitch deck. Check out this video I have created explaining the different elements and how to get them right.
Preparation is key
Most people often wait till the last minute to start building a pitch deck. Usually, they come with unreasonable demands—they want their pitch decks done by the following day.
It's an uphill task considering that a client needs to tell his business story, share their branding and other essential startup information.
Notwithstanding the time required to make pitch deck experts understand the ins and out of your business. Also, coupled with the time needed to create compelling slides and any other revisions.
The main essence is to have a perfect pitch deck to get you what you want. So rushing your pitch deck may get you nothing but shortcomings.
Therefore, you must identify your various needs ahead of time to ensure that there's adequate time to build a perfect pitch deck.
The most important thing is getting it right instead of providing a flawed pitch deck. Whether you're working with an expert or doing it yourself, you must set aside plenty of time.
It may even take you a while to find and recruit the right help, and find time in their schedule.
While a deck can be rushed out by a pro in hours, it's better to have at least four weeks for early-stage startups.
You should create your deck more than six months in advance for your next raise. That is, if you have already put some money in the bank.
Everyone needs to understand the times when they need to be prepared. So, when is the right time to create a pitch deck? They include:
When pitching to take part in pitching competitions
Future meetings with investors
Applying to join accelerator programs
When you're being connected to a potential investor 
When talking to mentors
Meeting with future potential partners
You already joined an accelerator program and are looking forward to demo day.
Going to a startup related event
You're handling interviews of your potential team members
Attending a global startup related event
Preparing your pitch deck
It's always an exciting moment whenever you think it's time to have a pitch deck. However, it's not an easy task—You may run into unforeseen issues during your pitch deck preparation.
Using a proven pitch deck template may be one of the ways to streamline this process.
Conclusion
Every startup owner would love to succeed in their line of business. That can just be a pipe dream if you don't have a great pitch deck ready.
All startup owners need to prepare a perfect pitch deck to reach out to potential investors, mentors, partners, and more, efficiently.
An excellent pitch deck also helps maximize your value, negotiation power, and available capital. Most importantly, you need to know when you need to begin preparing your pitch deck to allow sufficient time to design a great one.
Start building your pitch deck today to raise more money to fuel your success, and make that vision a reality.
If you are still working through your business idea, then start learning more about creating a winning deck now, and stay ahead of the game. More importantly, learn when is the right time to create a pitch deck.
You may find interesting as well our free library of business templates. There you will find every single template you will need when building and scaling your business completely for free. See it here.
Facebook Comments