A common misunderstanding is that hiring an M&A advisor is only needed to bring a buyer to the table. However, there are several hazards and unanticipated financial difficulties that could easily derail your acquisition if you do not have the help, advice, and guidance of a professional M&A advisor. It could take months or even years to sell your business, and it requires daily attention to identify the proper buyer and manage the transaction while continuing to run your organization.
Hiring an M&A advisor who is competent and capable allows you to focus on the core operations of your business rather than promoting it to prospective buyers. The right M&A advisor can help you find the perfect buyer for your business, and support you as you navigate the entire sales process.
Remember that mastering the storytelling side and how you are positioning your business is critical when it comes to engaging and speeding up the process. This is done via your acquisition memorandum. This is super important to reach a successful acquisition. For a winning acquisition, memorandum template take a look at the one I recently covered (see it here) or unlock the acquisition memorandum template directly below.
Access The Acquisition Memorandum Template
Your email address is 100% safe from spam!
Here is the content that we will cover in this post. Let's get started.
The role of an M&A advisor
An M&A advisor's array of professional skills often relates to many elements of the purchase and sale of businesses and their assets, such as:
Pricing
Transaction structure
Method and execution
Company appraisal
M&A advisors essentially work as facilitators and professional consultants and representatives in business sales transactions. Either for the business which is being sold or for the buyer. They will be involved in the entire process from start to finish, allowing you time to concentrate on running your business.
This involves communicating with potential purchasers and negotiating on your behalf. There are many areas in which an M&A advisor can help you. Some of these include:
Negotiating the best possible price
Assessing buyer interest and credibility
Accelerate the selling process
Negotiating the best possible terms
Keeping the deal together
A skilled and experienced M&A advisor will almost certainly be able to achieve a better financial result than you could on your own. M&A advisor's fees are often based on a percentage of the selling transaction, which means that the more money they get you, the more they will be paid. Fees may vary depending on the sort of company and its valuation. However, some may charge a set retainer fee to secure their services. The best are worth well more than you'll pay for their services. Without them, you could lose everything.
When considering hiring an M&A advisor, there are several factors to consider. You must be certain that your acquisition process is in capable hands.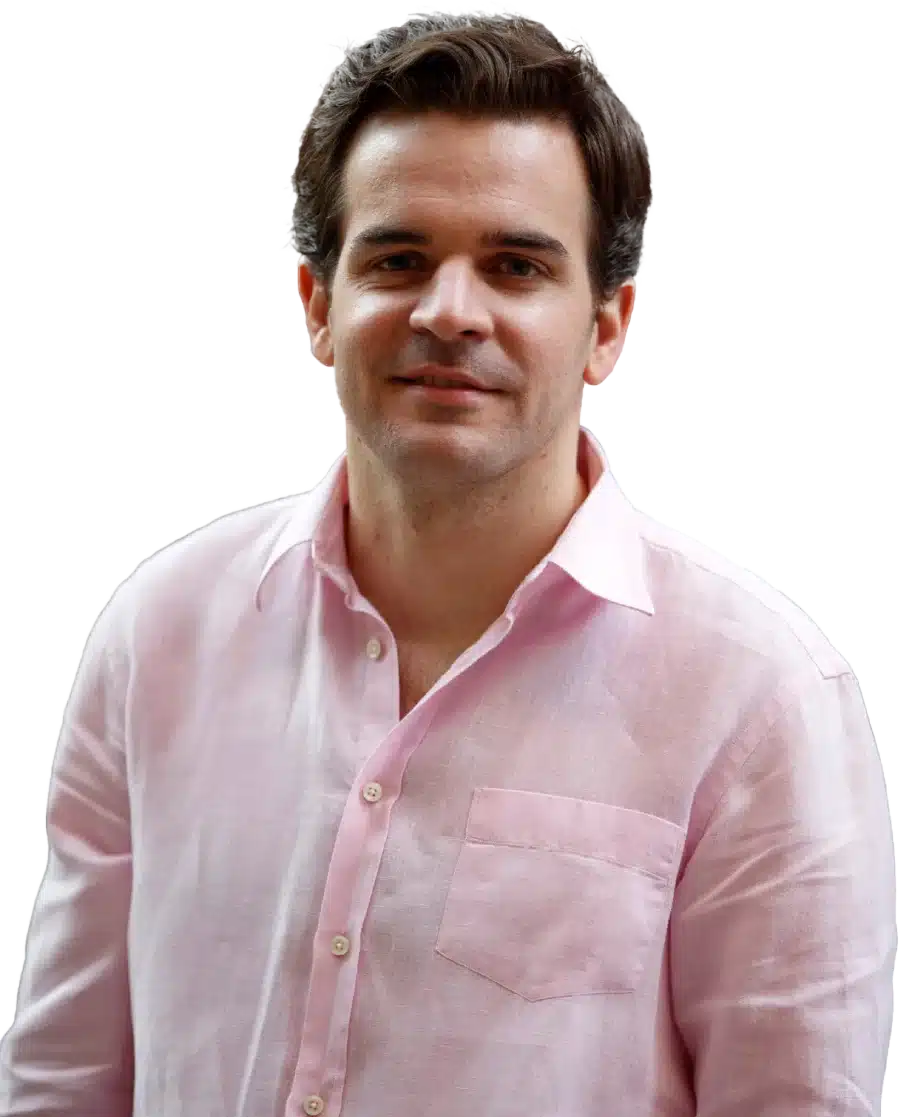 See How I Can Help You With Your Fundraising Efforts
Fundraising Process : get guidance from A to Z.
Materials : our team creates epic pitch decks and financial models
Investor Access : connect with the right investors for your business and close them
10 things you should be thinking about when hiring an M&A advisor
Is it the right time to sell my business?
There are still a lot of things to consider when deciding if it is the right time to sell your business.
This could be due to external market circumstances causing a buyer's market where there is a lot of supply but little demand. Or vice versa.
Still, it is a case-by-case situation. If a company isn't acquisition ready, which means that if it went to market right now, it wouldn't demand the attention or price it otherwise could. Hiring an M&A advisor who is reputable and capable has many positives. They will have a thorough awareness of your business and the overall deal-making environment and will utilize this to determine if it is time to sell. They will determine where there is room for improvement in your company's value and presentation, as well as if purchasers are confident and engaged in the present economy.
If your company is not buyer ready at this time, they will advise you on what efforts may be made to prepare your company for when the time comes and your company's worth is maximized. Remember that the optimum moment to begin arranging to sell your business is now. Even if the market isn't perfect when you start, it might take several years to prepare your company for a successful sale. By the time your company is buyer ready, you will have a leg up on competitors in your sector.
Which M&A advisors have the right connections?
Finding a good and capable buyer alone is a big deal. Yet, there are many parties involved in a transaction. It takes having the connections to know the active and right buyers, as well as financiers, analysts, legal support, and others who can be instrumental in getting a deal approved and across the finish line.
How do they qualify a buyer?
When you're ready to sell your business, one of your M&A advisor's key responsibilities will be to search out possible purchasers of your business. While it may be simpler to leave this entirely up to them, it is critical to understand why particular buyers were chosen and what qualifies them to purchase or merge with your company. You want to make sure that a buyer is interested in your business rather than just looking at it. As well as that they are a good fit, and are going to behave well throughout the process.
Your M&A advisor will outline the processes required to qualify the buyer as an interested party, such as signing NDAs and seeking financial information. The way an M&A adviser identifies and approaches buyers varies from one company to the next, but the objective should be similar, and that is to find the best buyer for the deal.
This may not always imply the one who will pay the most. Several variables might influence this decision:
Will they carry on the legacy you've created in your company?
Will they uphold the workplace culture that your team has created?
Will they safeguard your workers' future?
Can they successfully integrate these two companies together?
Experience
When it comes time to hiring an M&A advisor one of the first things to consider is experience.
Selling a company is a huge life choice, and you need is hiring an M&A advisor with a proven track record of successfully closing deals. The M&A advisor you select to partner with is there to provide value in a competitive and often grueling process, and it's ideal if the advisor has industry-leading knowledge.
An industry specialist will better grasp your company's market dynamics, prospective consumers, and primary drivers. Each business has its own set of obstacles and oddities, and you want an advisor who understands how to negotiate those that are pertinent to your industry. Their experience should be the most up-to-date as well. The M&A market is constantly changing, therefore, it's critical to engage with an expert who is up to date.
Furthermore, skilled M&A consultants will hunt for who needs you as well as who wants to purchase your company. This will extend the pool of prospects and, if done correctly, will result in several suitors in a competitive bidding process, driving up the selling price. If more than one potential buyer arrives at the table, knowledgeable M&A consultants will present and negotiate from a more favorable position on your behalf.
Valuation process
If the seller's expectations do not match the M&A Advisor's assessment, experienced advisors may decline the listing. Order takers will ask the seller what they want for the business, and the broker will write up the listing with the seller's fantasy price without running calculations, pulling industry standards, looking at business comps, or properly appraising the business for its true value.
You can put a high price on a business and let it sit on the market for years before selling it. Alternatively, a professional experienced M&A Advisor will carefully appraise an organization, promote it for the best and highest feasible selling price, and sell it in a fair amount of time.
One of the most critical aspects of selling your business involves getting the right price for it. Your M&A advisor will show you how to value your company when executing the sale. Check out this video where I have explained in detail how that works.
International coverage
One of the most significant advantages of hiring an M&A advisor is having access to their better knowledge of financial international acquirers and buyers outside of your own industry, and locale. Worldwide contacts are very useful. M&A advisory services vary in size, from small and mid-market experts to large investment banks.
You should choose one with the regional connections and resources to broaden your chances well beyond your reach. Consider if they have a big enough network to facilitate competitive bidding. Also, can they introduce you to prospective consumers from other regions and sectors?
Mediation
Mediation is described as a dynamic and interactive process in which a neutral third party helps disputing parties resolve conflict. Mediation is proactive, with the purpose of reaching an agreement that each party can live with and trust. Although you may not believe it is essential to employ a personal advisor to work with you during the M&A process, hiring an advisor who can serve as a mediator during the valuation, negotiation and renegotiation of terms, and due diligence can be extremely beneficial.
Such a mediator can assist in establishing trust and understanding, which can lead to a beneficial result for all parties concerned. They can remain objective and provide a valuable legal and communications buffer.
The wrong individual may dramatically disrupt the process, lowering the value of your company and perhaps halting the discussions altogether. Whereas having the proper person by your side along this journey will help you and your company align to provide the most lucrative and successful result.
Strategy
You shouldn't be scared to inquire about your M&A advisor's precise plan or strategy for meeting your objectives. Request a timetable with precise milestones and an explanation of what the advisor will accomplish at each step of the process. Ideally, the experts you choose will have established a process that can be repeated for the success of your transaction.
You may be months or years from being ready for an exit. Yet, M&A advisors can still engage with you on methods and strategies to add value to your organization, even if the exit horizon is somewhat distant. These advisors understand that there is a long-term strategy and work involved to best position your venture for its optimal exit.
Just like the strategy you would implement in fundraising, M&A is very similar as it is all about listening and positioning the story of your business in the best light.
Keep in mind that in fundraising, storytelling is everything. In this regard for a winning pitch deck to help you here, take a look at the template created by Silicon Valley legend, Peter Thiel (see it here) that I recently covered. Thiel was the first angel investor in Facebook with a $500K check that turned into more than $1 billion in cash.
Remember to unlock the pitch deck template that is being used by founders around the world to raise millions below.
Access The Pitch Deck Template
Your email address is 100% safe from spam!
Trust
One of the most important things you should seek when hiring an M&A advisor is someone that you can trust. In addition to ensuring that the individual you hire knows your company's culture and transaction objectives.
Before making your decision, you may want to consider the following:
Am I comfortable that they possess the necessary experience?
Can I put my faith in this M&A advisor to steer me in the correct direction?
Do I trust them enough to ask them questions and seek their advice?
Is this someone I like enough to have a coffee or share a beer with?
Once you've properly set out and answered these questions, it's time to make a choice. All relationships are built on trust, and when hiring an M&A advisor that should be no exception. It might be difficult to trust someone you don't know, which is why you should have multiple meetings and chats with your advisor before making a formal choice.
You should be able to obtain a decent sense of the advisor's expertise and ability to provide you with honest guidance and assistance throughout these sessions. Do your research on them, and talk to others whom they've worked with. Including both successful and failed transactions.
Costs
A common error when hiring an M&A advisor with the lowest fees because you believe you will save money on the transaction. You should consider this choice to be an investment in your business, and you want to maximize the return. Using the proper advisor will help you receive the best net price for your company. M&A advisors often charge a mix of retainer and success fees, which vary by company.
Firms that demand a large retainer but provide little in the way of success fees may have less incentive to finish the contract. Similarly, businesses that exclusively charge success fees may pressure you into completing for their own benefit. The pricing structure of your M&A advisor should align your interests with theirs.
If their profit is derived from their success fee, they will be motivated to make your sale as successful as possible, because if the contract does not complete, they will lose money. You'll also want to know whether they charge you for incidentals or if there are any hidden expenses. The pricing structure should be as transparent and basic as possible.
Conclusion
Selling your company should not be undertaken carelessly or on your own. It's critical to have a strong team on your side, and hiring an M&A advisor can help with that.
They will walk you through all of the processes required and advise you on the expected outcome. Then help you get across the finish line.
You may find interesting as well our free library of business templates. There you will find every single template you will need when building and scaling your business completely for free. See it here.
Facebook Comments