Wondering what is a pitch deck? A pitch deck is an essential tool for securing investors. Pitch decks are presentations to potential investors that summarize what your company does, what your business plan is, and how you want your company to develop with new investment. 
Like any pivotal business tool, your pitch deck should not be generic. It needs to shine. It should also be catered to its intended audience. Because of this, pitch decks can take several forms and have different purposes. 
In this article, I'm going to outline exactly what it is, what forms it can take, along with some pointers in making one that is truly effective.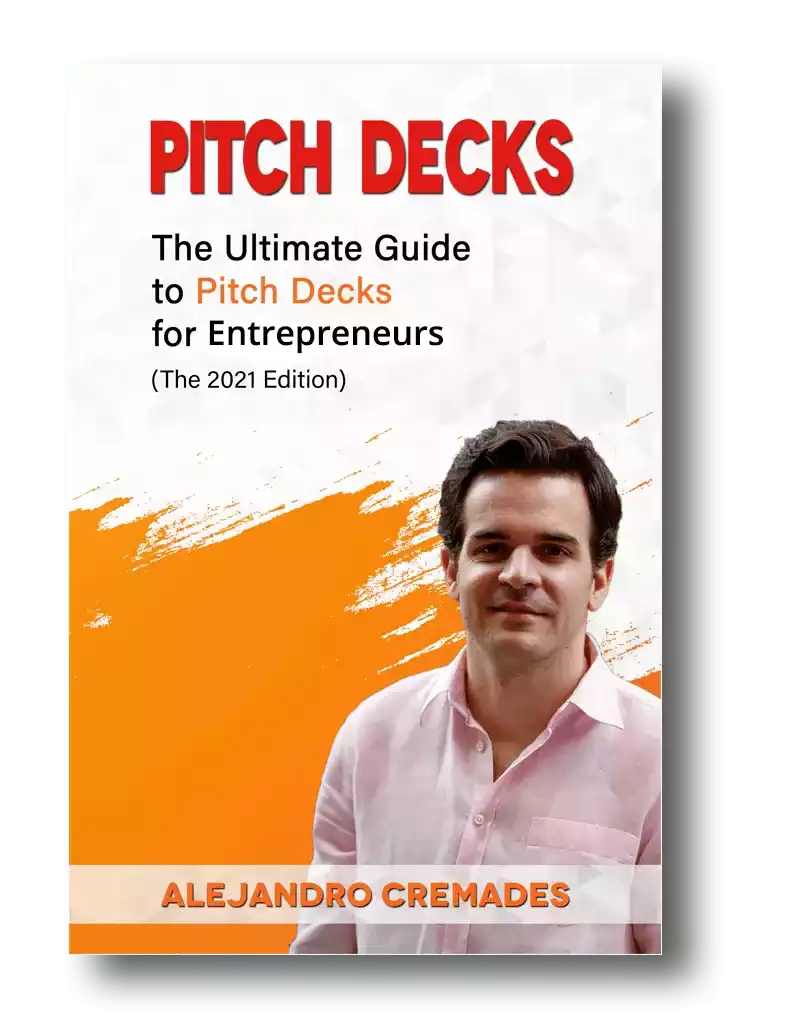 *FREE DOWNLOAD*
The Ultimate Guide To Pitch Decks
Here is the content that we will cover in this post. Let's get started.
What is a Pitch Deck?
A pitch deck is a tool of persuasion in the form of a slide presentation. For you, the startup founder or entrepreneur, you will create and use your pitch decks to persuade investors to take specific actions. This is often to secure their investment, but some pitch decks are aimed towards securing a face to face meeting or further in-depth pitch.
The important take away here is to understand the purpose of your pitch deck. Your pitch deck design will flow from this. Most pitch decks consist of slide presentations, between 10 – 20 slides in length as opposed to the old school model of startup business plan.
Using the wrong pitch deck design can be catastrophic. 
For example, if you are trying to persuade a business to give you access to its business networks, but instead you use a pitch deck designed to secure angel investors, then you will not be persuasive. Instead, you will be out of step with what you are trying to achieve.
Digital Vs Physical Pitch Decks
If you are wondering what is a pitch deck it is important to remember that any pitch deck be tailored to either a digital or physical presentation. Your pitch deck won't just change depending on who your audience is; it will also change depending on how you deliver it.
Digital slides are those you will send via email or social media. Most of the time, these decks are to be perused by investors at their leisure.
Physical slides are presented either face to face or over video conferencing. There is a live aspect to these pitches.
Digital slides tend to be more text-based in nature and physical pitch decks tend to be more visual. The essential difference is that a digital pitch deck is often read; a physical pitch deck is watched. 
The Structure of a Pitch Deck
Like a good play, it can be broken down into three acts or stages. First, you must present your observations of a problem. Second, you must outline how that problem could be fixed.  And third, you must outline the profitability of this solution and how your company will develop over time by providing an in-demand product and/or service in that area.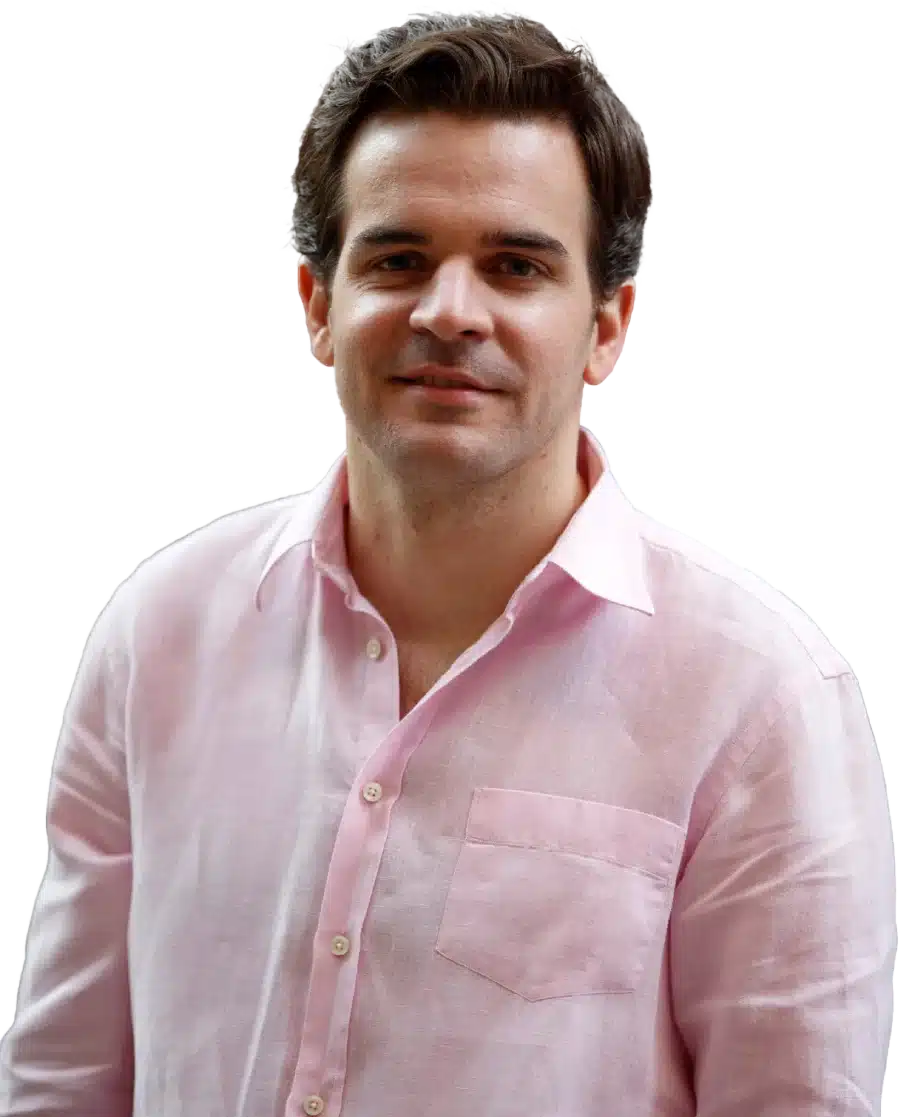 See How I Can Help You With Your Fundraising Efforts
Fundraising Process : get guidance from A to Z.
Materials : our team creates epic pitch decks and financial models
Investor Access : connect with the right investors for your business and close them
This last part is key – investors want to hear about how they can maximize their income. End your pitch deck with something that entices. There is nothing more enticing than the potential for earning money and lots of it.
I'll be doing a deep dive into the exact contents of a good pitch deck in an upcoming article here on my website; however, for now, the most important thing you can do is to give your pitch deck this three-act structure. Problem, Solution, Profit.
Once you have a general idea of your three stages, you must then think primarily about flow. To be persuasive, your presentation should flow nicely from one stage to the next.
A great way to do this is to present a key question at the beginning of a stage, present your data with this question in mind, then rephrase this question at the end of the same stage, showing how you have answered it. 
The answer you give at the end of your "problem" first stage should flow into the second stage where you present a question or statement about the "solution". The summary of your solution should then flow nicely into the third stage where you set up and answer the question of how your business will make money, grow, and provide an excellent return for investors.
Keep your intended audience in mind when creating your pitch deck. If you are wondering how to create a pitch deck you may find interesting the video below where I cover this topic in detail.
What About Securing a Meeting?
Now that we have covered what is a pitch deck, it is key to mention the three-stage principle still applies even tho it may need to be modified.
Let's say you know of someone who organizes pitch meetings – where several entrepreneurs pitch their ideas to a room of potential investors. You aren't going to send your entire 10 – 20 slides to get into that meeting.
Instead, you need to create a more concise presentation. I'd recommend anywhere from 3 to 5, with an accompanying email that succinctly explains why you think your business should be included at an upcoming pitch meeting.
Be as concise as possible. Such people are reading pitches continually throughout their days, so you don't want to bore them. You also don't want your pitch deck in these cases to consist of "I think you should let me pitch my idea as I really believe in it, have worked hard, and know it will be a success!"
Stick to the facts, but present them in a persuasive way.
Pitch Deck Don'ts
Make sure your pitch slides are not too "busy". That means, keep your bullet points to a minimum and keep written statements short and informative.
Don't read verbatim from a script if you can help it. I know not everyone is born with great presentation skills, but you can practice your pitch and keep it feeling organic and confident. Maintain eye contact with investors when you can.
Pictures say a thousand words. If you can put a motivational picture connected to a key business point instead of 5 bullet points, do it!
When you do present text, either digitally or in person on a slide behind you, make sure it is easy to read. No small or unusual fonts. 
Remember that when investors are watching remotely on a laptop or reading your pitch on a tablet, what you present will seem even smaller. A good rule of thumb is to use no smaller than 28pt for text when presenting physically. Somewhere between 32pt to 44pt is ideal for titles in a room. Remotely, you can get away with smaller text, but be mindful of how it will be read.
Lastly, balance data with persuasion. Make sure you are prepared and that you have brought the necessary metrics to back up your business model. However, always be as engaging as possible and only use the data you need to create a convincing pitch which is something that I share in my book The Art of Startup Fundraising.
Learn More About Pitching Your Startup
For those of you that were wondering what is a pitch deck, I hope you found this article on pitch decks helpful, and that you now have a clearer idea about what a pitch deck is. You'll find other articles here on my website outlining what makes investor slides great.
If you would like to learn more about pitching your startup and making the right business moves, check out the DealMakers Podcast, where each episode I interview the best entrepreneurs in the world, finding out the secrets to their success.
Remember that storytelling plays a key role in fundraising. This is being able to capture the essence of the business in 15 to 20 slides. For a winning deck, take a look at the template created by Silicon Valley legend, Peter Thiel (see it here) that I recently covered. Thiel was the first angel investor in Facebook with a $500K check that turned into more than $1 billion in cash.
Remember to unlock the pitch deck template that is being used by founders around the world to raise millions below.
Access The Pitch Deck Template
Your email address is 100% safe from spam!
Facebook Comments