Have a great business idea? What are the different ways to finance your business? These are some of the questions that you will certainly ask yourself once you are building your own venture. 
There are actually a wide variety of ways to fund your business from initial launch to scaling your company through to an IPO. Speak with a fundraising consultant and determine the best method for you and your idea at each stage.
1. Personal Savings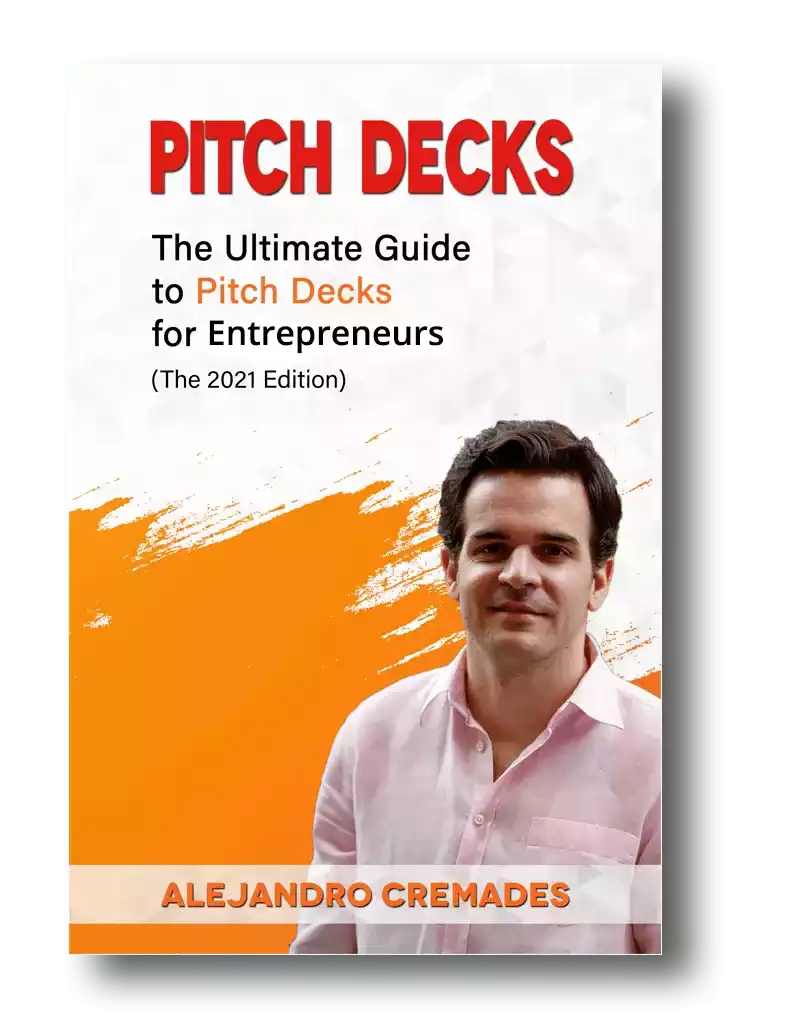 *FREE DOWNLOAD*
The Ultimate Guide To Pitch Decks
If you've got the cash and you are thinking about ways to finance your business, using personal savings to begin your venture or fill in the gaps in the early days can have many advantages. It means less outside pressure and needs to please investors and take short cuts, versus doing what is best for the business for the long run.
You may also get far better returns on your savings being put into a fast-growth startup than just sitting in the bank too. Eventually, you can leverage other forms of funding to bring in more stakeholders.
Here is the content that we will cover in this post. Let's get started.
2. Personal Credit
Using personal credit and credit cards to fund a startup is probably more common than you might think from the different ways to finance your business. I've met with some of the most successful founders who initially funded their ventures with personal credit cards. Some going as far as $40,000 or $200,000 in debt to get the venture going.
Reggie Aggarwal is a clear example of this. He used more than 20 credit cards to obtain $400,000. That was a huge risk for him. However, his company Cvent had a positive outcome as it was recently acquired for $1.6 billion.
It may sound crazy and is definitely risky, but it has definitely worked for some. The key here is to only charge what you need at the time to keep interest payments down, to look for introductory and balance transfer deals, and to line up all the credit you may need (and more) before you start using it.
Be sure you are canceling out that debt as quickly as possible once the money is coming in too.
3. Business Credit & Loans
Traditional business loans from banks are still elusive. Most startups won't find they can get a loan for a new business by walking into a local main street bank.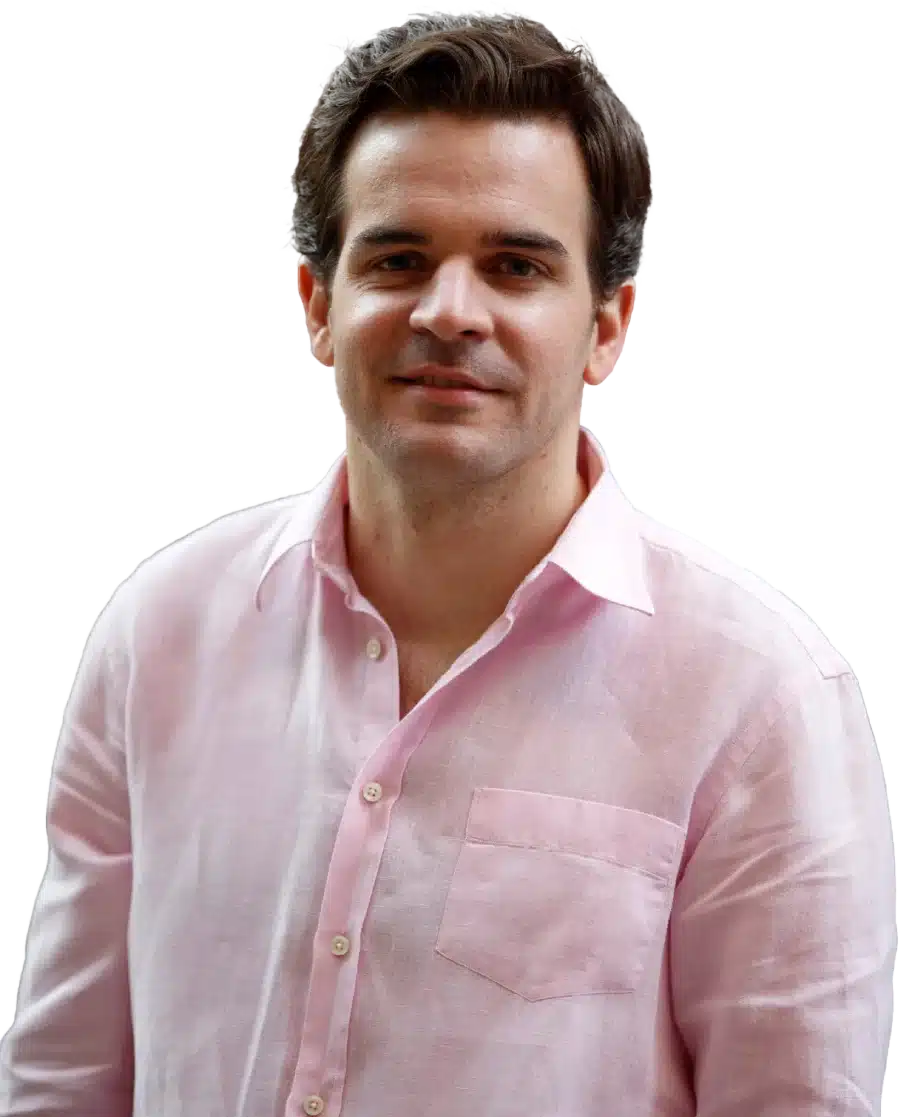 See How I Can Help You With Your Fundraising Efforts
Fundraising Process : get guidance from A to Z.
Materials : our team creates epic pitch decks and financial models
Investor Access : connect with the right investors for your business and close them
There may be grants and SBA loans that work for some. Though, don't be disappointed if this avenue doesn't work out for you.
Today, it is probably a lot easier to obtain business credit cards and lines of credit from alternative lenders online. Some will fund new startups, others prefer funding those open for at least two years, with a track record of income. Being able to provide a personal guarantee will greatly increase your odds of success.
4. Friends & Family
This is still one of the most common ways to finance your business.
Some entrepreneurs may be hesitant to ask or pursue this route to funding. Though, if you really believe in what you are doing, and really believe in its potential to succeed, why wouldn't you want to enable these people you care about to participate in your success and the rewards?
You can do this whether you employ or partner with family or not. You may even find this funding through the family of your friends and college roommates. You don't know until you ask.
5. Cofounders & Partners
You don't have to solo fund your startup or do all of this scrambling to fundraise yourself. Chances are that you'll be bringing along some partners and cofounders for other reasons too. This may be primary for their skills and camaraderie.
Though, if they are expecting an equal share of shares and voting rights, why shouldn't they also commit to fundraising, and using the above methods to help finance the company through the early days too.
6. Customers
Bootstrapping again seems to be coming back as a smart way to get a new venture started. Without a doubt one of the best ways to finance your business as you are not giving away equity or incurring any kind of debt.
I've been running into more and more hyper-successful entrepreneurs who have started out bootstrapping and very lean, even if they had investors knocking on their door offering them money.
Bootstrapping means you think differently about how you spend every dollar and also about how you create and treat customers. This can be a huge advantage over those who may be overfunded.
7. Focus on the customer, and your sales can effectively finance your venture.
I've also found entrepreneurs who have done so well at wowing their customers that those clients have not only brought in referrals for them but have volunteered and asked to participate in fundraising rounds too.

Access The Pitch Deck Template
Your email address is 100% safe from spam!
8. Angel Investors
Angel investors play a substantial role in the startup funding marketplace. They are just as significant as venture capital firms when it comes to ways to finance your business.
Perhaps not quite as big in terms of total dollars funded, but certainly instrumental in the early days and getting startups through to the stages where they will attract and qualify for VC money.
Whether you choose to go with Venture Capital firms, angel groups. or individual angel investors it is important to know what these investors are looking for as shown on the slide below.
Angels may participate individually or through angel groups.
9. Venture Capital Firms
VCs and private equity firms typically come in further along the journey. Though more and more funds are targeting early-stage startups.
New records have been set for Seed and Series A rounds with their participation. This is especially true for founders who may be on their second or third venture and already have a track record of success.
The key here is to consider who the money is coming from and how they play into your strategy for growth and getting to the next funding round. 
Without a doubt, the Venture Capital route is one of the best options as you are considering the different ways to finance your business.  
Either way, to raise financing from sophisticated sources that are outside of your friends and family network you will need to be as well sophisticated with the pitch deck that you are presenting. The study below shows you the slides where investors tend to spend the most amount of time when reviewing a pitch deck so that you know where to allocate your time.
Storytelling is everything which is something that you will need to master. Being able to capture the essence of what you are doing in 15 to 20 slides is the key. For a winning deck, take a look at the pitch deck template created by Silicon Valley legend, Peter Thiel (see it here) where the most critical slides are highlighted. Moreover, I also provided a commentary on a pitch deck from an Uber competitor that has raised over $400M (see it here).
If you want a more robust pitch deck template you can use for free the one I created below which has been used already by thousands of entrepreneurs to raise millions.
Below you will be able to find how exits work on Venture Capital which will provide you with a clear understanding of why they are looking after a 10x return on the investments that they place in companies.
10. Crowdfunding
If angels and VCs aren't knocking on your door, then crowdfunding can be a very powerful option out of the ways to finance your business. This isn't just your average Go Fund Me campaign. Hyper successful crowdfunding campaigns have raised millions of dollars, and have resulted in acquisitions from very notable tech companies.
Below is a slide from one of the course modules from the Inner Circle platform, where members learn from A to Z everything related to fundraising. This slide showcases the different types of crowdfunding options.
Crowdfunding has many other benefits too. Including gaining visibility, early adopters and buzz. Learn more about crowdfunding and what it really takes to build a successful campaign in my book The Art of Startup Fundraising.
11. Strategic Mergers & Acquisitions
Once you've gained some traction and hit some milestones, the best next step may even be a merger or acquisition that will not only provide some financial exit from your early personal and peer investments but will give your company the fuel to really bloom into its full capacity.
In many instances, it could be a majority investment where it is essentially a partial buyout even though you will still be involved with the business and perhaps receive an interesting incentive to stay on board for the long run.
If you would like to dive deeper on this you may find interesting the video below where I cover in detail the different sources of funding for your business.
Ready to fund your startup? Get a free trial of the best fundraising training available here.
Facebook Comments