Jay Bregman has given birth to three popular tech startups. He has already exited two of them and is now working on a thriving venture which is helping new ventures launch post-COVID-19 while enabling existing businesses to adjust and optimize for the new working environment.  
In our interview on the Dealmakers podcast, Jay Bregman talked about his three ventures, eCourier, Hailo and Thimble, the differences in EU and US startups and fundraising, the most important lessons he's learned along the way, as well as his top tips for those founding new startups today.  
Listen to the full podcast episode and review the transcript here.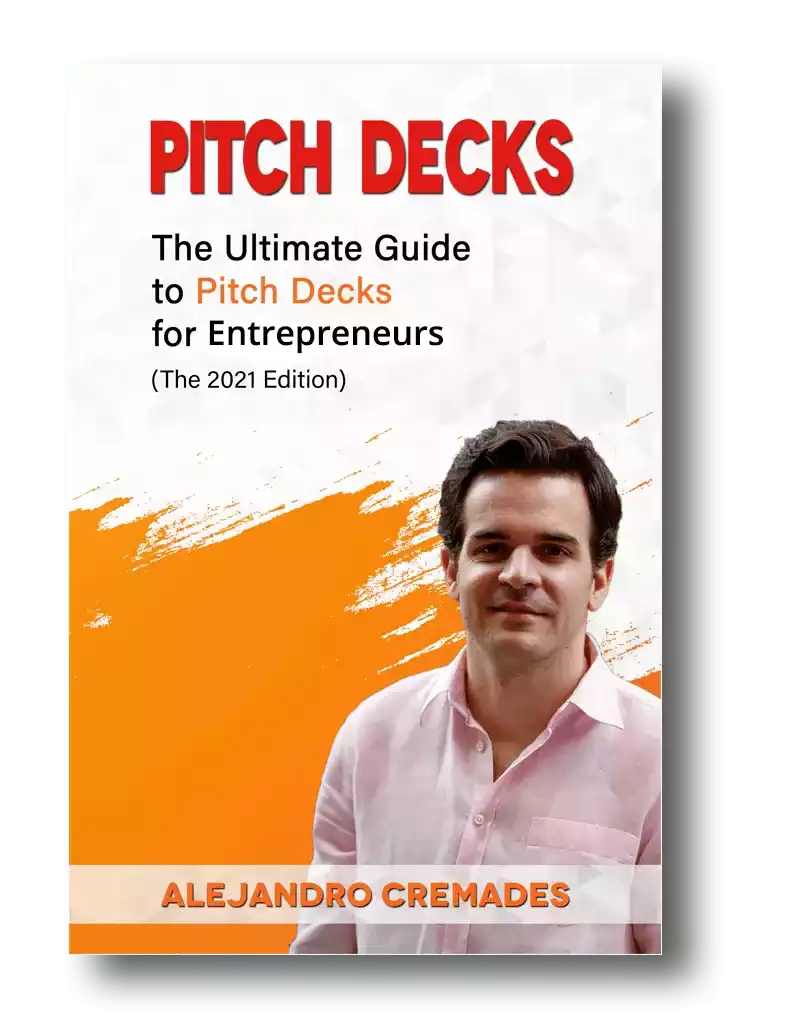 *FREE DOWNLOAD*
The Ultimate Guide To Pitch Decks
Here is the content that we will cover in this post. Let's get started.
How A Soft Job Market Turned Into A Startup Addiction   
Jay Bregman was born into a family of medical professionals in NY and then spent time growing up in NJ.   
His surgeon father also invented a heart device, and that led to his family prompting him to pursue invention over practicing traditional medicine.   
He went off to university at Dartmouth, where he took the advice of picking three classes he was interested in. Those happened to be science culture in the nuclear age, education in contemporary society, and philosophy of computing. This developed a love for fusing humanities and technology.   
However, graduating in 2001 wasn't a great time to be hitting the job market. Especially for the first time, and when the tech bubble had just popped.   
So, Bregman decided he would take off to the London School of Economics to do his Master's. There he ended up taking a course in entrepreneurship.  
What he thought would just be a year or two of studying abroad until America got its economy back on track turned into getting hooked on entrepreneurship, and starting two European based startups.  
eCourier – Happiness Delivered  
Jay says he was actively seeking out a business idea. A friend introduced him to the concept of new handheld computers that could improve same-day courier operations.    Not knowing much about the space except that they could do better than what was available at the time they dove into it.  
They developed the algorithm and software. Invested a lot in the brand, with vans sporting the "Happiness Delivered" tagline. They quickly grew to have large clients like Goldman Sachs and Harrods.  
Finding Clarity In The Chaos  
eCourier was growing fast when 2008 hit. Virtually overnight business fell off a cliff.   
Looking back now he points to this time as one of the best educational moments that provided hardening against future stress. In many ways, it has made his following ventures even stronger.  
One of the big takeaways he brought with him from this moment was how to find clarity within chaos.   He says when you're younger there is a real temptation to be swayed by external events. When you are living with the mindset of things happening to you, and that you believe you and your results are a product of your environment, versus being the force that is creating the environment around you, you'll feel bombarded and shell shocked all the time.   
As a founder and CEO you really have to work to insulate and protect your mind, clarity, and calm. You have to be the calm and leader in the storm for your team and organization, investors, and clients. If you aren't, it is going to be mayhem.  
Tough times will inevitably come along. That is when it is most important to make sure you are sleeping enough, are continuing to exercise, and stay clear.  
The Biggest Benefit Of Getting Your Company Acquired  
The British Royal Mail bought eCourier. As with many other hyper-successful serial entrepreneurs, it enabled Jay to move from having to work or launch a business for financial reasons, to being able to really find the time and headspace to find a great project he wanted to tackle.  
Real entrepreneurs don't retire. They might take a few weeks at home to be with family after a big exit. They might travel the world for six months or go buy a cabin in the woods. They may even do a stint on the other side of the table as investors themselves, but they don't retire.  
So, post-acquisition Jay started exploring new business ideas. The iPhone had just come out. There seemed like a great opportunity in the taxi business, which was an even bigger market than courier services.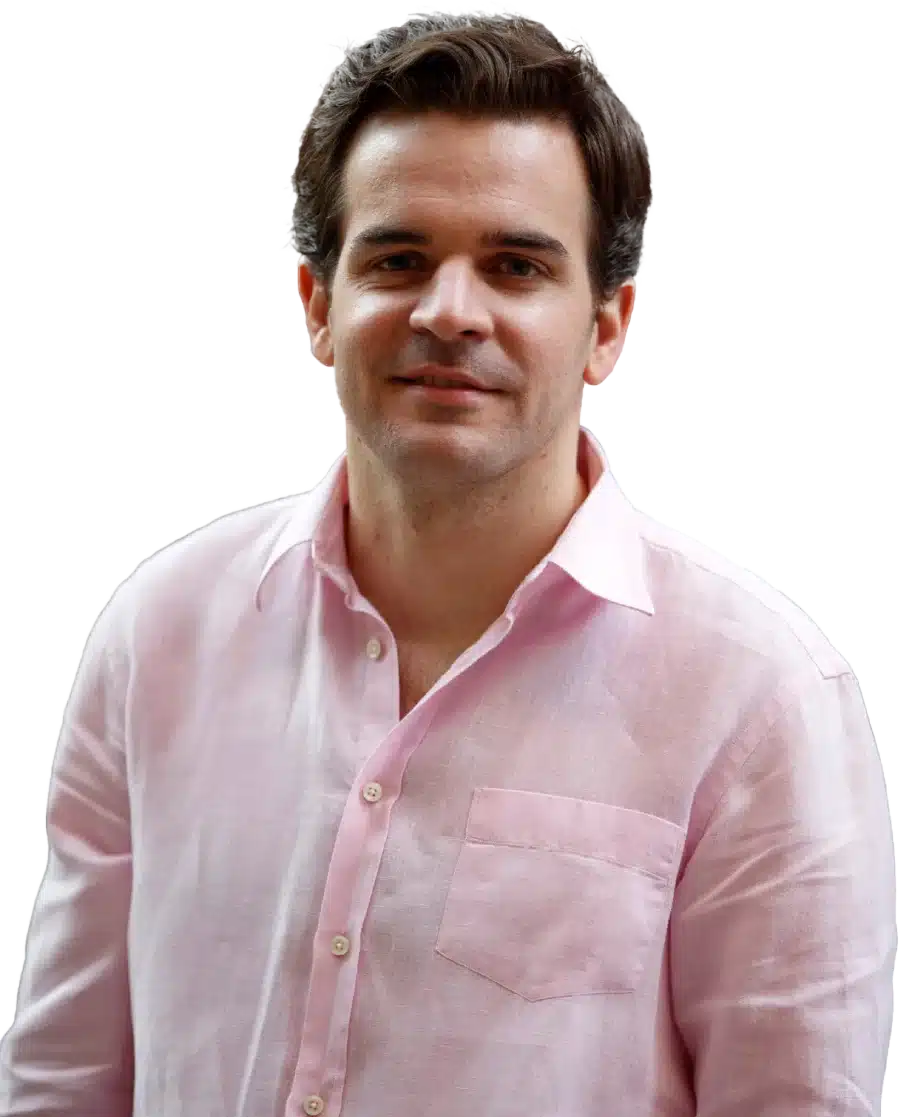 See How I Can Help You With Your Fundraising Efforts
Fundraising Process : get guidance from A to Z.
Materials : our team creates epic pitch decks and financial models
Investor Access : connect with the right investors for your business and close them
Hailo   
Jay's next venture became the hit taxi technology service Hailo. A startup that raised $100M, and used its focus on a scalable community of happy drivers to grow to 10,000 cabbies who still use the technology today.   
In 2016, Daimler took a 60% stake in the business and merged with another taxi brand as part of a rollup in Europe.   
Storytelling is everything which is something that Jay was able to master. Being able to capture the essence of what you are doing in 15 to 20 slides is the key. For a winning deck, take a look at the pitch deck template created by Silicon Valley legend, Peter Thiel (see it here) where the most critical slides are highlighted.
Remember to unlock the pitch deck template that is being used by founders around the world to raise millions below.
Access The Pitch Deck Template
Your email address is 100% safe from spam!
The Differences Between Starting Up In Europe Vs. The USA  
Now he is back in NYC with his third startup, the tech-driven insurance company, Thimble.  
In essence, the company is an insurance producer enabling small businesses to succeed on their own terms. The company provides liability coverage for customers in more than 100 professions including landscapers, beauticians, dog walkers, handymen, DJs, and musicians. It also offers flexible, short term, and versatile insurance to small businesses, independent workers, and freelancers.  
Jay Bregman notes these as some of the top differences in launching a startup in these two continents.  
Europe is a much smaller market, and you have to go into many countries to get close to the scale of the states

Although the EU startup ecosystem has grown, investors are still trying to adapt to the new normal from previous demanding their founders be local

Managing a fast-growing company across many countries can be far more intensive and hard than in one big country with lots of big cities 
Listen in to the full podcast episode to find out more, including:  
Building supply and demand as a marketplace business

How Thimble is reinventing insurance for small businesses 

Unsexy businesses are the best

The 3 main business lessons Jay used to build Thimble

The value of "think wild and act tame"

His top advice for other new founders
SUBSCRIBE ON:
Facebook Comments