Matteo Berlucchi has started and exited four startups already. Now he has raised $60M for what may be his biggest venture of all. 
On the Dealmakers Show Berlucchi shared his journey of launching and selling a variety of companies. Including using a startup to stop a war, the biggest determinants for startup success, and the only two things you may really control as a startup entrepreneur. Plus, AI and self-service healthcare.
Listen to the full podcast episode and review the transcript here.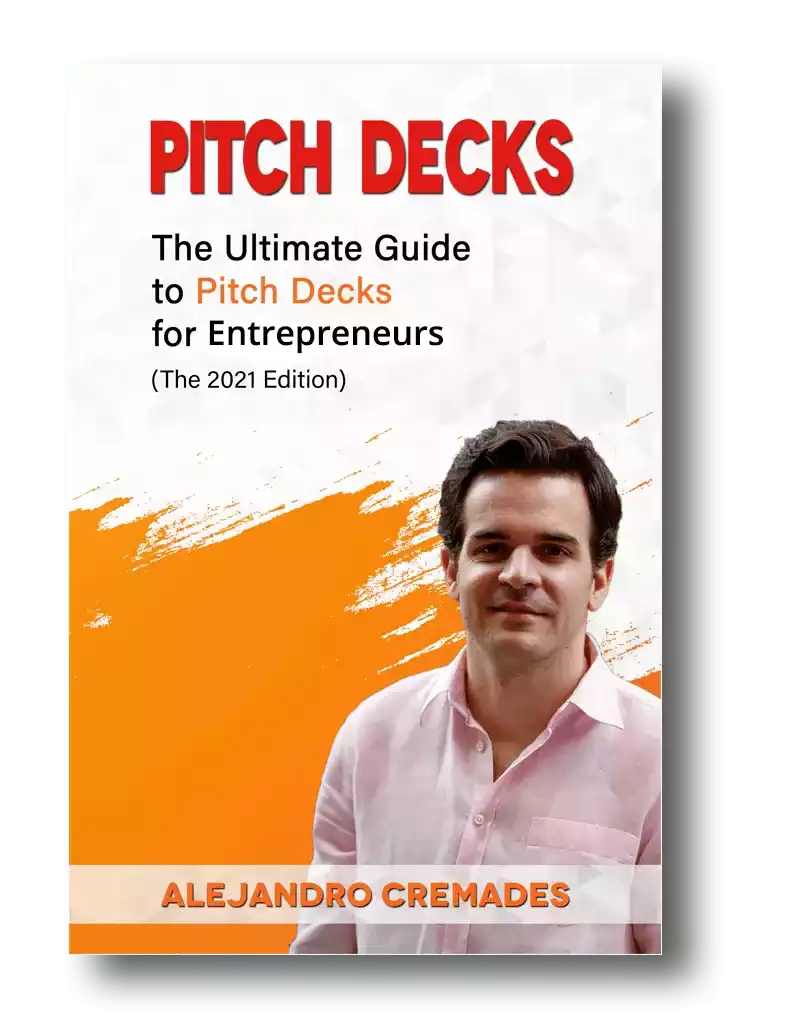 *FREE DOWNLOAD*
The Ultimate Guide To Pitch Decks
Here is the content that we will cover in this post. Let's get started.
From Zero Tech To The Internet Revolution
Matteo Berlucchi was born in Italy. He grew up in the 70s and 80s, when scooters were about the only tech around. There were no mobile phones yet. 
Being curious, and wanting to understand the universe, Berlucchi chose to study theoretical physics. 
His generation was among the first to experience video games and the first commodore and spectrum PCs. Which inspired him to pack up his bags and move to the UK to pursue a Ph.D. on virtual reality at Imperial College. 
When he saw the birth of the internet he decided to drop out of school. Instead of going into academia or a traditional job, he wanted to do something more useful and impactful. 
He launched his first startup when there was really no startup ecosystem. Especially in Europe. There were no venture capital firms, university courses on entrepreneurship, startup incubators, or precedents for big tech M&A transactions. 
You were also building all of your own technology infrastructure. Your only choice was to bootstrap your startup. 
His first company built a website to search for homes online. It was a novel concept for real estate agents who were used to publishing their listing in the printed newspaper classifieds.
They did well, though this company also gave him his first experience of big dealmaking, and the cons of not having full control over the deal.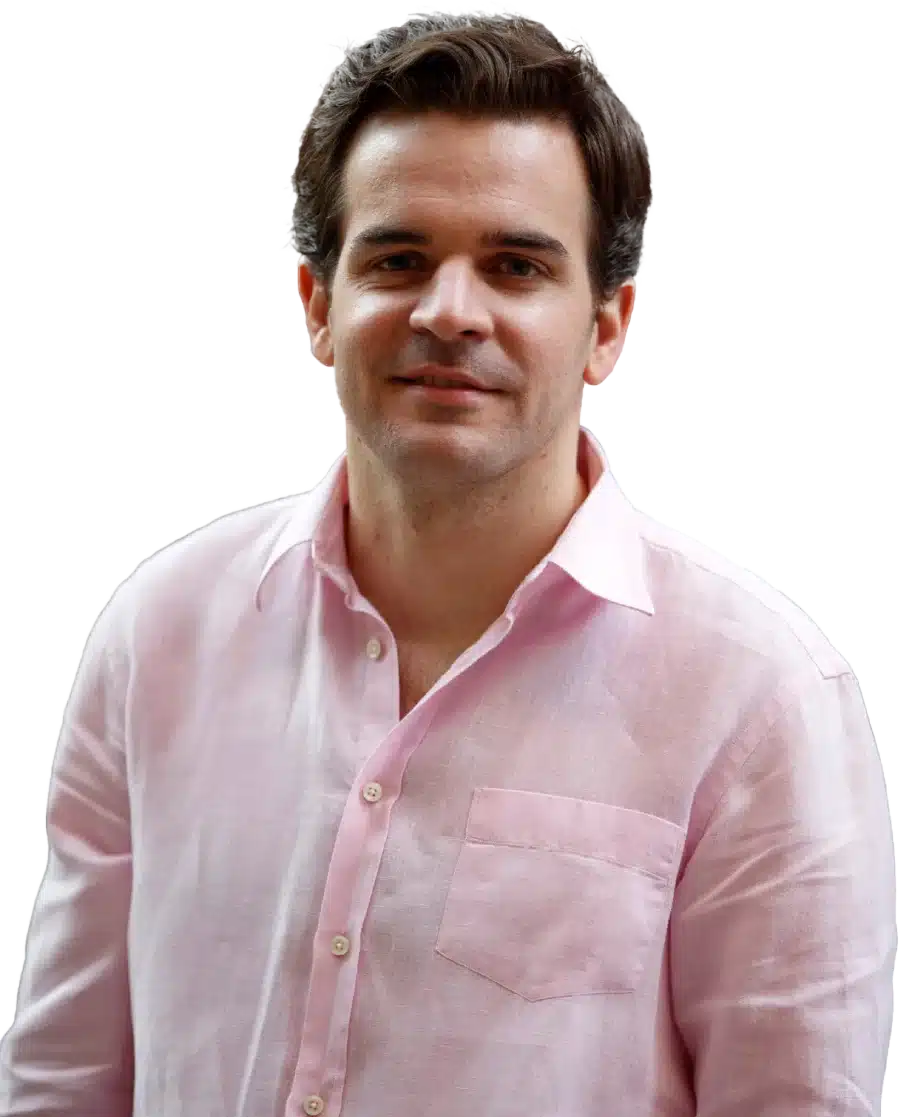 See How I Can Help You With Your Fundraising Efforts
Fundraising Process : get guidance from A to Z.
Materials : our team creates epic pitch decks and financial models
Investor Access : connect with the right investors for your business and close them
The Only Two Things That You Can Control As A Startup Entrepreneur
Next Matteo Berlucchi joined another company in the heat of the dot com run up. Then as that exploded, he launched his next venture in 2000. 
Frustrated with all of the clutter of emails, this venture was similar to what slack does for communication. They ended up raising money from investors, including Microsoft. 
Unfortunately, most of their clients were in the financial services space, which was obliterated in the 2008 crisis. 
Still, they ended up finding an exit for the company. A good exit, but not one that really made him rich. 
His big takeaway from this one was not to do things for the outcome, but to enjoy the journey. He also learned that there is so much that you do not control as a founder. All you can do is to get up each day and make the best decisions that you can at the time. 
In fact, the only two things that he says you can control as a founder are firstly how you spend the money you have, and secondly, who you hire. 
He says to "make sure you work with nice people, and don't spend money stupidly."
Today, he continues to conduct the last interview when hiring to make sure it is the right fit. Matteo also recommends that once you get to around 15 people you should be investing in HR. Like hiring a Chief People Officer. It is just such an important part of the company. 
Spin-Offs & Acquisitions
On selling his previous company Berlucchi was actually able to carve out a key piece of technology to spin off a new company. A mobile streaming service, which he created two years before Apple came out with their streaming. 
They went big into streaming news. Combining 50 major channels into one platform. He credits their coverage and deal with Al Jazeera with stopping Israel and the war in Gaza in 2008 a few weeks earlier than it would have been otherwise. Which he says is the definition of success for him: impact! 
After that he was sought out by three major publishers who were looking for a life boat as they witnessed Amazon moving into their space and what could be an online monopoly of their market. 
They funded his business plan. Which was working well, until one of the major players in the deal ended up going bankrupt. 
At that point he guided them to split up the business. They found a home for the ecommerce side with a large supermarket chain in the UK. The social network part of the business was sold off to a publishing company in Italy.  
AI & Self-Serve Healthcare
Matteo's current venture Healthily was born from a dinner conversation about how little technology had changed healthcare compared to everything else around us. 
Virtually everything else seems to have been transformed into a self-service model. Yet, the healthcare industry is overwhelmed with demand and very limited supply. 
He struck on the idea of self-care, and using artificial intelligence to help patients find out what to do when unwell. You might call it the Google of healthcare. 
They are on a mission to help one billion people serve themselves, and to achieve more health equity in the world. 
Storytelling is everything which is something that Matteo Berlucchi was able to master. Being able to capture the essence of what you are doing in 15 to 20 slides is the key. For a winning deck, take a look at the pitch deck template created by Silicon Valley legend, Peter Thiel (see it here) where the most critical slides are highlighted.
Remember to unlock the pitch deck template that is being used by founders around the world to raise millions below.

Access The Pitch Deck Template
Your email address is 100% safe from spam!
Listen in to the full podcast episode to find out more, including:
How Healthily is changing access to healthcare
Team building
The startup fundraising journey
Matteo Berlucchi's top advice when launching a business
SUBSCRIBE ON:
Facebook Comments