Adam Jiwan has been a successful entrepreneur since he was a teenager. At his most recent company, Spring Labs, he has raised nearly $40 million to change the way companies store, exchange, and monetize data. By leveraging a decentralized network that allows financial institutions to exchange information directly and securely, Spring Labs will reduce fraud, limit data breaches, and finally allow consumers to have control over their personal data.
Adam started his first company when he was only 13, and began investing in the stock market the same year. Adam credits his incredible track record over the decades in large part on his approach to building businesses and teams.
In our exclusive interview on the DealMakers podcast, he shares his unconventional approach to entrepreneurship and growing companies, as well as his philosophy on company culture and recruiting.
Listen to the full podcast episode and review the transcript here.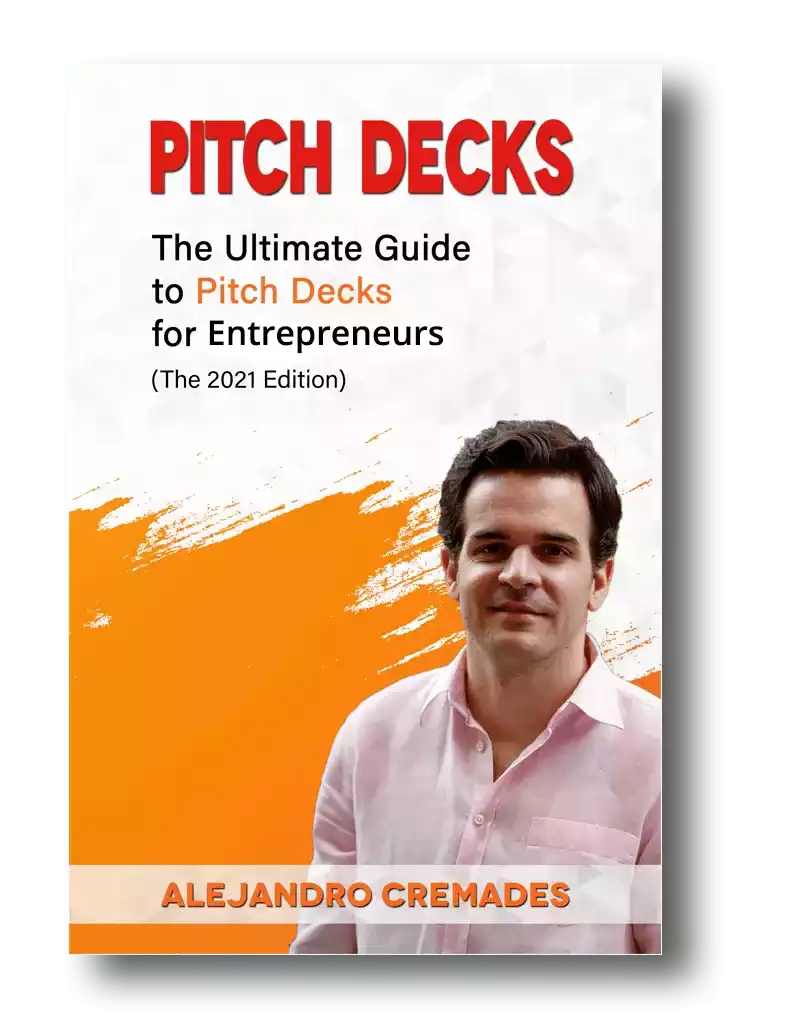 *FREE DOWNLOAD*
The Ultimate Guide To Pitch Decks
Here is the content that we will cover in this post. Let's get started.
Entrepreneurial Roots
Adam Jiwan comes from a family that wasn't afraid to travel the globe to find economic opportunities. His extended family was very entrepreneurial, and the community he grew up in was also very business-minded.
When he was 13, Adam registered his first company, Ground Rule Double, in Toronto, where he was born and raised. It was a baseball trading card business. He would buy large sets at shows at wholesale prices, and retail them to others. It was his first exposure to the world of business.
After starting his card company, he began investing in the market. He opened his first brokerage account and started investing in equities.
Adam went on to study at Harvard, fulfilling the dream his parents had for him after they immigrated to North America from Tanzania.
That parlayed into a job in financial services. He worked for a summer at Goldman Sachs. Although they offered him a full-time job, he decided to further himself as an investor and accepted a job in private equity at The Blackstone Group. He was interested in finance, as well as paying off his student debt quickly. Blackstone proved to be an incredible opportunity to learn about different industries and business models, an education that would prove to be very valuable over his career.
From Blackstone, he went on to work for Soros, where he spent time investing in both special situations and emerging markets. Adam worked directly with George Soros, who taught him to make big and concentrated bets when extraordinary opportunities arise. He also learned how not to hesitate in moments of crisis, something highly analytical entrepreneurs can really struggle with.
Following Soros, Adam joined TPG-Axon, a global multi-strategy hedge fund, where he became a partner and helped expand the firm globally. He helped establish the European presence of the firm, building an office and a team. At TPG-Axon, he invested globally in both public and private opportunities, and co-ran both Europe and Asia, living in New York, London and Hong Kong during the six years he spent at the firm.
The Hunger For Entrepreneurship
Following the global financial crisis of 2008, Adam watched as short-term thinking engulfed the hedge fund industry: desperate to stabilize their asset bases, many funds were making investments they hoped would yield quick gains. Adam felt he was better at sizing up businesses based on projecting long-term fundamentals rather than guessing where stock prices would be tomorrow.
He still carried that hunger to do something entrepreneurial of his own, though the "what" was still unclear.
He spent two or three years helping others to start companies and buying into some small companies that could benefit from a restructuring or a re-positioning. Not all of them worked out. Some did: his seed investment in Avant has been a home run, and his investment firm Ridge Road Partners has yielded several successful exits.
Serial Entrepreneurship
Adam founded Future Finance in 2013. Together with a partner from Ridge Road and Vishal Garg (listen to the interview I also did with Vishal here), who now leads Better, they pioneered a new solution for funding student loans in the UK.
Then Adam shifted focus to investing in startups instead of starting them himself.
His investments included TrialWorks and Needles, which together form Assembly Software, a leading case management software company for the legal industry, used by over 40,000 users and 2,500 law firms.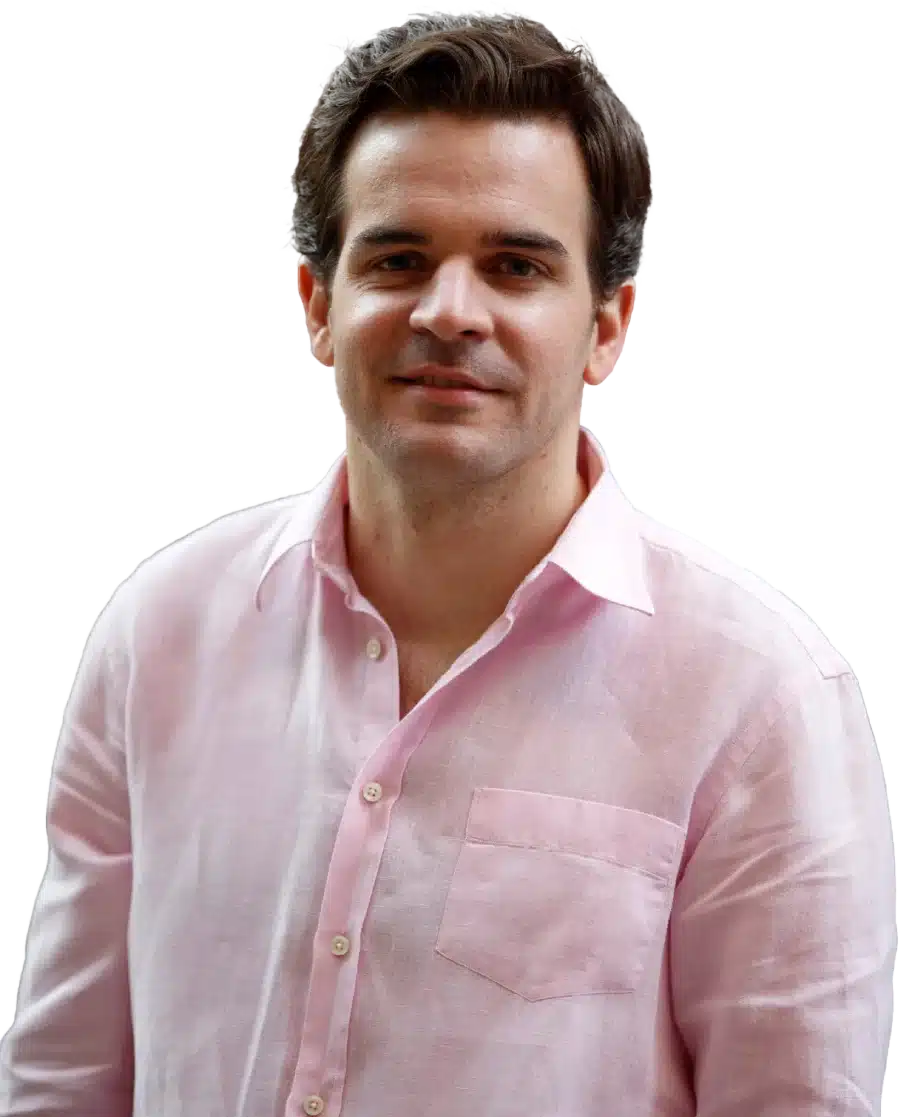 See How I Can Help You With Your Fundraising Efforts
Fundraising Process : get guidance from A to Z.
Materials : our team creates epic pitch decks and financial models
Investor Access : connect with the right investors for your business and close them
He saw room to acquire lifestyle businesses and grow them into something bigger. Another approach was to combine companies, for example merging a company with good technology with another that had good customer service.
He learned a lot about company culture in this process. Some companies just calcify over time, he found. In one case, he merged two companies, one with a great culture and one with a great business, only to find that he ended up with the worst parts of each. In this instance, Adam learned first-hand that it can be much harder to change culture later on rather than creating a good culture right from the start.
Spring Labs
Adam's latest venture is Spring Labs. The company's mission is to fundamentally change how data is owned, exchanged, and monetized. Spring Labs is starting with the financial services industry, where Adam and his co-founders have deep experience. The goal is to disrupt traditional centralized data aggregators, including credit bureaus, anti-fraud services, and ID verification companies.
He has brought together an experienced team to build the company, starting with two extraordinary co-founders who previously helped build Avant.
Through their Series A they have raised about $39M. Among their investors are August Capital, who was also the first investor in Avant.
Storytelling is everything which is something that Adam was able to master. Being able to capture the essence of what you are doing in 15 to 20 slides is the key. For a winning deck, take a look at the pitch deck template created by Silicon Valley legend, Peter Thiel (see it here) where the most critical slides are highlighted.
Remember to unlock the pitch deck template that is being used by founders around the world to raise millions below
Access The Pitch Deck Template
Your email address is 100% safe from spam!
Top Tips For Other Founders
Adam's top advice for starting a business is to avoid being too analytical, as it can be a way to avoid taking action. You'll never have all the data or perfect data, so at some point you need to make a decision. Remember this, Adam says: putting off making a decision is effectively making the choice not to pursue your idea.
Listen in to the full podcast episode to find out more, including:  
Adam Jiwan's approach to recruiting an amazing team

The importance of having boots on the ground

The role of the executive chairman 

How to demonstrate leadership
SUBSCRIBE ON:
Facebook Comments