Peter Briffett has raised $40M for his latest tech startup which may prove to be one of the most disruptive yet. 
He has started, folded, scaled and sold multiple companies. His latest venture is breaking hundreds of years of status quo in the financial industry. 
During our interview on the DealMakers Podcast,Briffett shared a snapshot of the many ventures he's played a role in, what happens when you slack on your upfront market research, the code to creating a successful startup, and how he and his cofounder are changing the way the world gets paid. Because, after all it turns out that getting paid every 30 days is really unhelpful to everyone. It may even be predatory.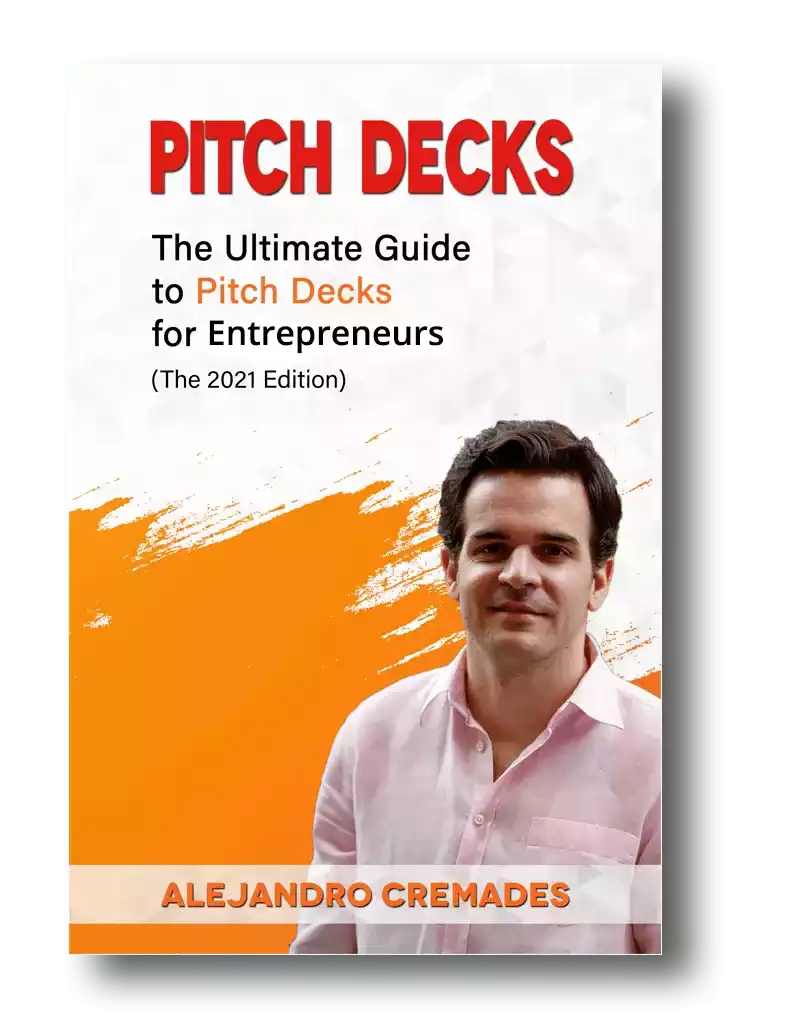 *FREE DOWNLOAD*
The Ultimate Guide To Pitch Decks
Listen to the full podcast episode and review the transcript here.
Here is the content that we will cover in this post. Let's get started.
How Travel Prepares You For Entrepreneurship
With such a successful global startup it should be no surprise that Peter Briffett has done his fair share of traveling the planet. It seems to be one of those assets which uniquely prepares entrepreneurs for success.
That may be because it just gives them a whole new perspective on things and ways of doing things. Or by equipping them to be resilient to challenges and becoming natural at handling new environments and finding a path forward. 
In Peter's case, he was born in Hong Kong. Then his parents took him around the world before he ended up doing even more traveling on his own journey. 
During his school years he lived in Hong Kong, Kenya, Singapore and the UK. Despite the daily rain and grey skies he stuck it out for university in England. 
If At First You Don't Succeed, Try, Try Again
After college Peter took another leap and crossed the pond to the US to sell books door to door across the states.
Then he fell into tech and ended up selling modems as the PC market began to explode. It was a time when it seemed almost impossible to fail in computer related businesses, and he aspired to going out on his own. 
Biometrics were just emerging, and facial recognition and fingerprint scanners were first being developed. They were super cool. So, he struck a deal with biometric firms in California to distribute their tech in Europe. Potential customers were excited to invite him for meetings. 
They wanted to see these devices. They were meeting with airports, government agencies and even the Bank of England. Then it became very clear that no one was actually buying. 
These big organizations were risk averse, and while they liked seeing the novelty, didn't feel the need to spend time or money implementing them. It was a bust. 
Taking a step back to look at the landscape it was very obvious that China was emerging as this major force. European companies simply couldn't compete on price any longer. There didn't seem to be anything in tech hardware they couldn't win on. 
So, he asked, what can't the Chinese manufacture? 
Peter settled on champagne. Grapes require a very specific growing environment, and China didn't have that. It seemed like a no-brainer. The best idea ever. So, he took off for Paris to secure agreements with French champagne houses. He grabbed a flight with the intent of becoming the supplier of champagne to China. 
To his surprise he landed to find all the French suppliers were already there with established distribution channels. On the bright side, at least he had plenty of champagne to drown his sorrows as that business idea evaporated.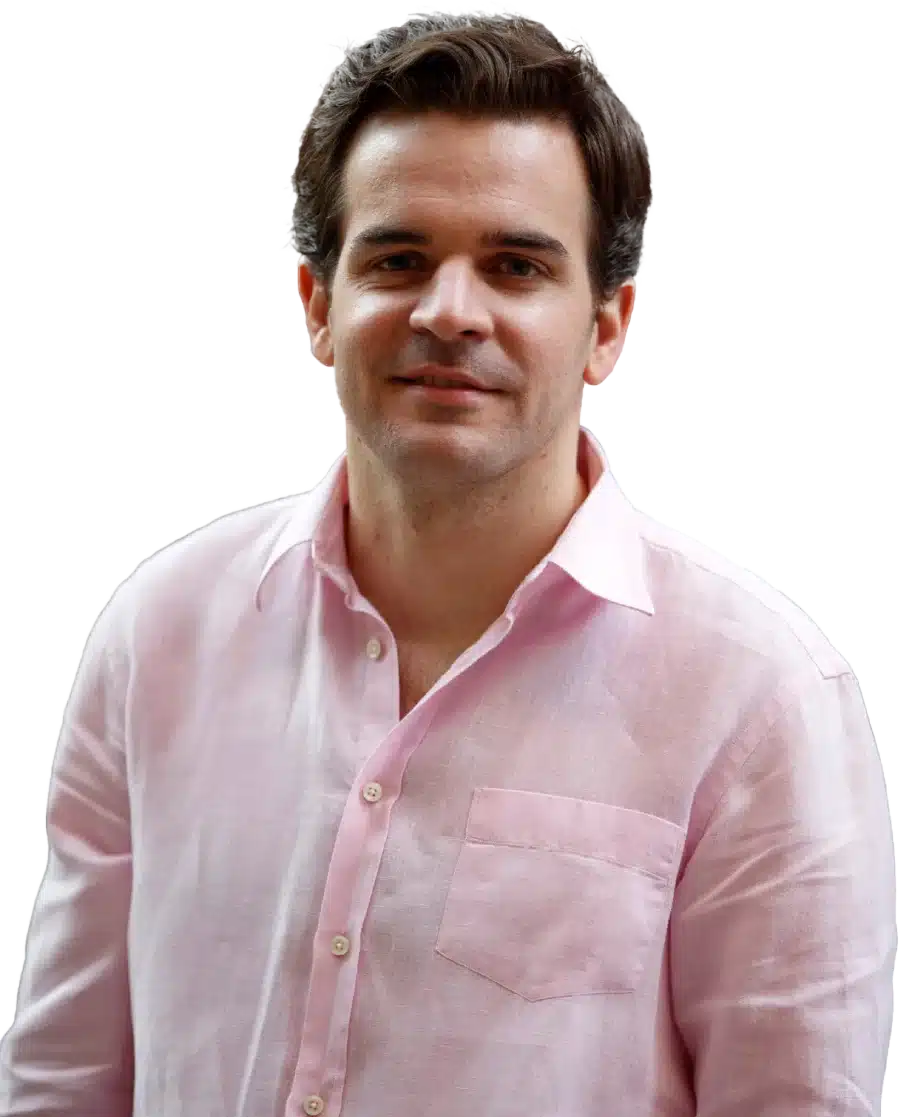 See How I Can Help You With Your Fundraising Efforts
Fundraising Process : get guidance from A to Z.
Materials : our team creates epic pitch decks and financial models
Investor Access : connect with the right investors for your business and close them
Looking back, Peter says you always think you have the greatest idea. You think you are smarter than everyone else who doesn't get it. He says in reality, they are probably right. 
Fortunately, his next several projects were successes. He spent time working with several other startups. One was a visual database company in London which Yahoo turned down in favor of Flickr, but was acquired by Microsoft instead. Then there was YPlan, and Anatwine, both of which also were acquired. He also spent time at LivingSocial. 
The Code For A Successful Startup
Peter told our audience his rules for creating a successful startup include: 
Make sure there is a paying market for your product

Having razor like focus

Having a clear strategy

Getting to market as quickly as possible

Just get to executing
Wagestream
One of the partners at QED investors Peter had met on the journey called and insisted he check out a new business concept. He introduced him to his now cofounder. They hit it off and Wagestream was born in early 2018. 
They believed that employees having to wait a month at a time to get paid just wasn't efficient. Worse than that, while others sat on that money, employees suffered. 
If there were unexpected expenses they would be forced into using horrible types of debt. Or they may be distracted by the stress of figuring out how to keep food on the table, the lights on and gas in the car to make it to work for the rest of the month. 
That's not only bad for workers, it has horrible and counterproductive side effects for businesses which employ them as well. 
So, Wagestream decided to change the way the world gets paid. They enable workers to get paid and access their real time earnings anytime they want or need them throughout the month. 
Having contracted with businesses, they use their technology to collect real time data on employee earnings, and make them available as desired. 
On the flip side, they are also plugged in to see what worker expenses are and what they are spending. Briffett says it is a very unique data set. 
Peter sees this as the foundation for employers to cut out the banks and provide financial services directly to their staff. He calls it 'workplace banking'. Why not? 
In the past 400 years banks still haven't proven they can be trusted or offer any products which are really aligned or designed to help their paying customers. The world is crying out for alternatives and change. This just might be it.
So far, between lines of credit, equity, and debt, the company has raised $79 million with investors such as Balderton Capital, Northzone, QED investors, London Co-Investment Fund, Village Global, Firestartr, and Latitude to name a few.
Storytelling is everything which is something that Peter was able to master. Being able to capture the essence of what you are doing in 15 to 20 slides is the key. For a winning deck, take a look at the pitch deck template created by Silicon Valley legend, Peter Thiel (see it here) where the most critical slides are highlighted.
Remember to unlock the pitch deck template that is being used by founders around the world to raise millions below.
Access The Pitch Deck Template
Your email address is 100% safe from spam!
Listen in to the full podcast episode to find out more, including: 
The capital and credit facilities Wagestream has raised

How much room there is to grow for income streaming services 

Company perks versus just delivering what workers want most

Peter's top advice for others considering entrepreneurship
SUBSCRIBE ON:
Facebook Comments