Nigel Verdon has built and sold several fintech companies. He has started them, bootstrapped them, raised venture capital, grown them, and sold them.
During our interview on the DealMakers podcast, Nigel shared his journey of going full cycle through several startups. We talked about raising tens of millions of dollars from high profile funds, the keys to building a great business that scales, and learning from challenging times.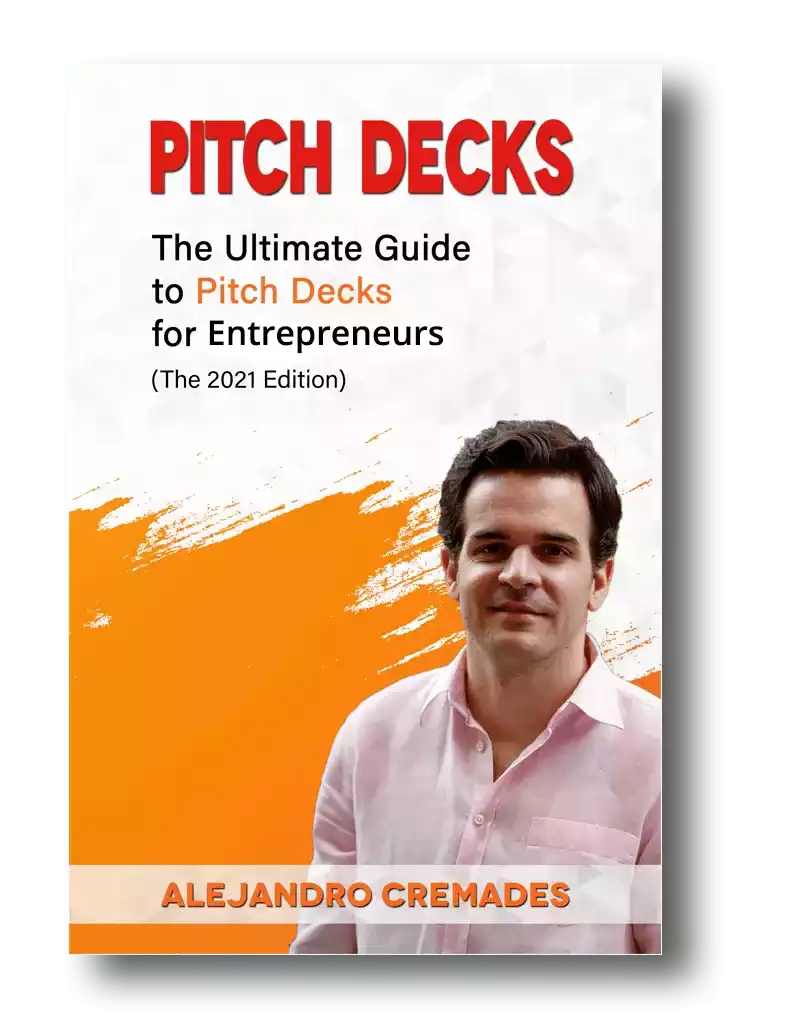 *FREE DOWNLOAD*
The Ultimate Guide To Pitch Decks
Here is the content that we will cover in this post. Let's get started.
Global Perspectives
Many highly successful entrepreneurs find their greatest idea from traveling. It certainly helps to understand new cultures and makes scaling easier. Nigel Verdon was fortunate enough to have grown up with an incredibly broad global perspective.
His parents were from Dublin, Ireland. Under the rules of the day they had to move to another country to get married. His dad ended up in the British military service, and Nigel wound up growing up all around the world. They lived in the US, UK, Germany, Hong Kong, Southeast Asia, Nepal, Malaysia, and more.
He found it fascinating. It taught him not to make assumptions about people. Yet, we also learned many fundamental differences between countries you might think were similar. They have different languages and cultures, and different philosophies and ways of thinking.
These experiences also gave him great insight into how to localize products and business, but still, build a company with global capacity.
Nigel ended up studying in the UK. Not getting the best grades the first time around he ended up joining the Navy and seeing even more of the world via the water. Later he had the chance to advance his education at Warwick University, where he ended up meeting his current company cofounder.
Falling In Love With Engineering
Verdon seems to have benefited from already having some entrepreneurial and banking DNA in his family. His great great grandfather was a cofounder of ANZ Bank, which has its head offices in Australia.
Yet, his first dive into engineering wasn't what you'd typically expect of one of today's tech entrepreneurs. He did enjoy studying math and theory, but even more so creating and fixing things. Like how you can make ice cream from raw ingredients, and troubleshoot fixing jeeps and Land Rovers.
That rolled into engineering companies in the banking and technology sectors. His first job at Swiss bank EDS gave him first-hand insight into how they used tech to transform trading. That was back on Next Computers before it became the Mac OS.
From there, he and three friends ended up founding and bootstrapping their own first startup, Evolution.
Learning From Challenging Times
Nigel Verdon has already been through several business cycles. Even before the COVID-19 crisis.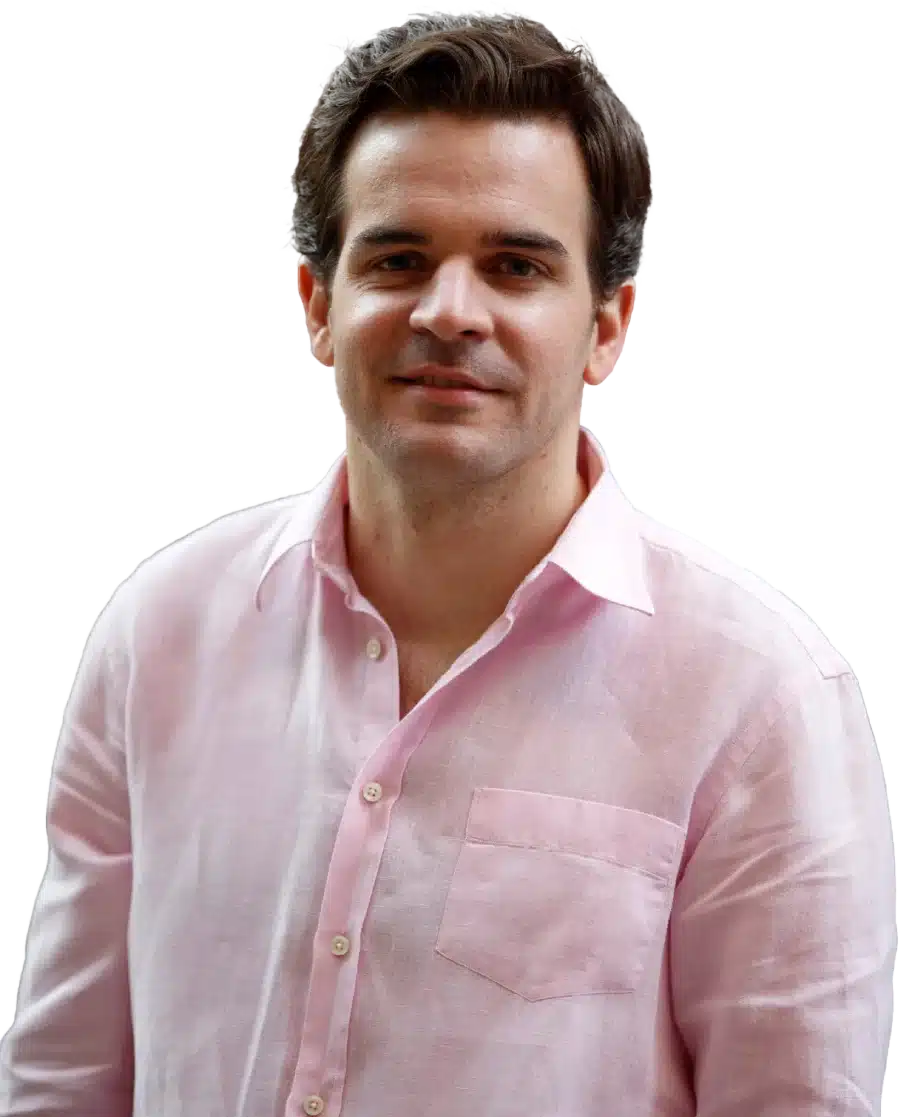 See How I Can Help You With Your Fundraising Efforts
Fundraising Process : get guidance from A to Z.
Materials : our team creates epic pitch decks and financial models
Investor Access : connect with the right investors for your business and close them
The dot com bust taught just how much a market can be devastated in a very short period of time. He learned the need for fast and hard decisions. Even when that means laying off half of your staff in a single day. He was advised by a mentor and partner at PwC to "You've got to do this. Make sure it's with dignity; it's done fairly; it's done by the book. Don't try and make excuses. Don't say sorry. Just make sure that you explain the situation, and people will support you."
Then in 2008, he went through the credit crunch with another of his startups. This has certainly prepared him for the events of 2020. Both mentally, and knowing what actions are necessary for a company to survive and thrive through challenging times.
After his first startup Evolution was acquired, Nigel went on to help turn around Dresdner, launch his second startup Currency Cloud (RabbitFX), and help the founders of Skype create Transferwise. Currency Cloud raised $70M, including from Google and Visa.
Storytelling is everything which is something that Nigel was able to master. Being able to capture the essence of what you are doing in 15 to 20 slides is the key. For a winning deck, take a look at the pitch deck template created by Silicon Valley legend, Peter Thiel (see it here) where the most critical slides are highlighted.
Remember to unlock the pitch deck template that is being used by founders around the world to raise millions below.
Access The Pitch Deck Template
Your email address is 100% safe from spam!
The Next Chapter
After his last company raised their Series A funding round Verdon decided it was time for some change. He had been living between two countries. Working in the UK full time, and with his kids growing up in France.
They decided Nigel would move into the executive chairman position and he would hire a CEO to run the business on a daily basis.
He had brought the company to life and set it up to succeed. So, as with all good entrepreneurs, he started thinking about what's next. He asked if you could start over from scratch, what might you do differently, or ensure you do right from the start.
One of the main things he built into his current company RailsBank was speed. He didn't want to waste a year in development and a couple of million dollars before landing a customer.
Most importantly, he set out to get the value proposition right. He says "it doesn't matter how good your tech is if people don't buy your value prop." So, they started out with a PowerPoint deck. Just talking to tens of people, and honing in on what they would really buy.
One of his top tips for getting this right is to not ask your friends, and definitely, never your grandmother. Talk to difficult people instead. Not the ones who will just tell you what you want to hear.
Then he says to make sure you have the team. Those who can just work through things, and just get it done. Without overthinking or over-engineering.
On his team, he has a former Royal Navy nuclear submarine weapons officer and a former professional rugby player. They are people who know how to build and lead teams and get things done in a crunch.
Railsbank was founded n 2015. In essence, the company provides fin-tech companies with a range of wholesale banking services, including IBANs, receiving money, sending money, converting money, direct debit, issuing cards, and managing credit through APIs.
Listen in to the full podcast episode to find out more, including:
Operating in regulated industries

How much they've raised at RailsBank

Models that scale

His top advice to his younger self
SUBSCRIBE ON:
Facebook Comments